Founded in 2000, the EA Sports BIG label was dedicated to absurd, flamboyant, arcade-like extreme sports games. Its poster child was undoubtedly 2001's SSX Tricky, a superb snowboarding game with oddball characters, gravity-defying tricks, rollercoaster-like courses, and an absolutely deadly soundtrack. Tricky is a game that absolutely sizzles with colour, excitement, and energy, which was BIG's whole thing.
The label's bold, loud, exciting games looked and sounded amazing, and were immensely playable too. Its games were distinct from EA's more straightforward sims, designed to capture the essence of a sport rather than perfectly recreate it. Mention the brand and most people's minds will be flooded with images of colourful snowboarders doing 1080-degree spins on Tricky's neon-splattered Tokyo Megaplex. But this game was really only one small part of the label's enduring brilliance.
Related: SSX Tricky Creator Is Working On A Spiritual Successor To The Original Trilogy
EA Sports BIG was created by Steven Rechtschaffner, a competitive skier whose work on the original SSX impressed EA so much, it let him use it as the starting point for a new label. It existed for 8 years, from 2000 to 2008, and in that time around 20 games were stamped with that striking orange logo—including the aforementioned SSX Tricky. The original SSX was great, but the sequel took it to the next level with its vertigo-inducing tracks and Uber system, which let you pull off outrageously acrobatic tricks.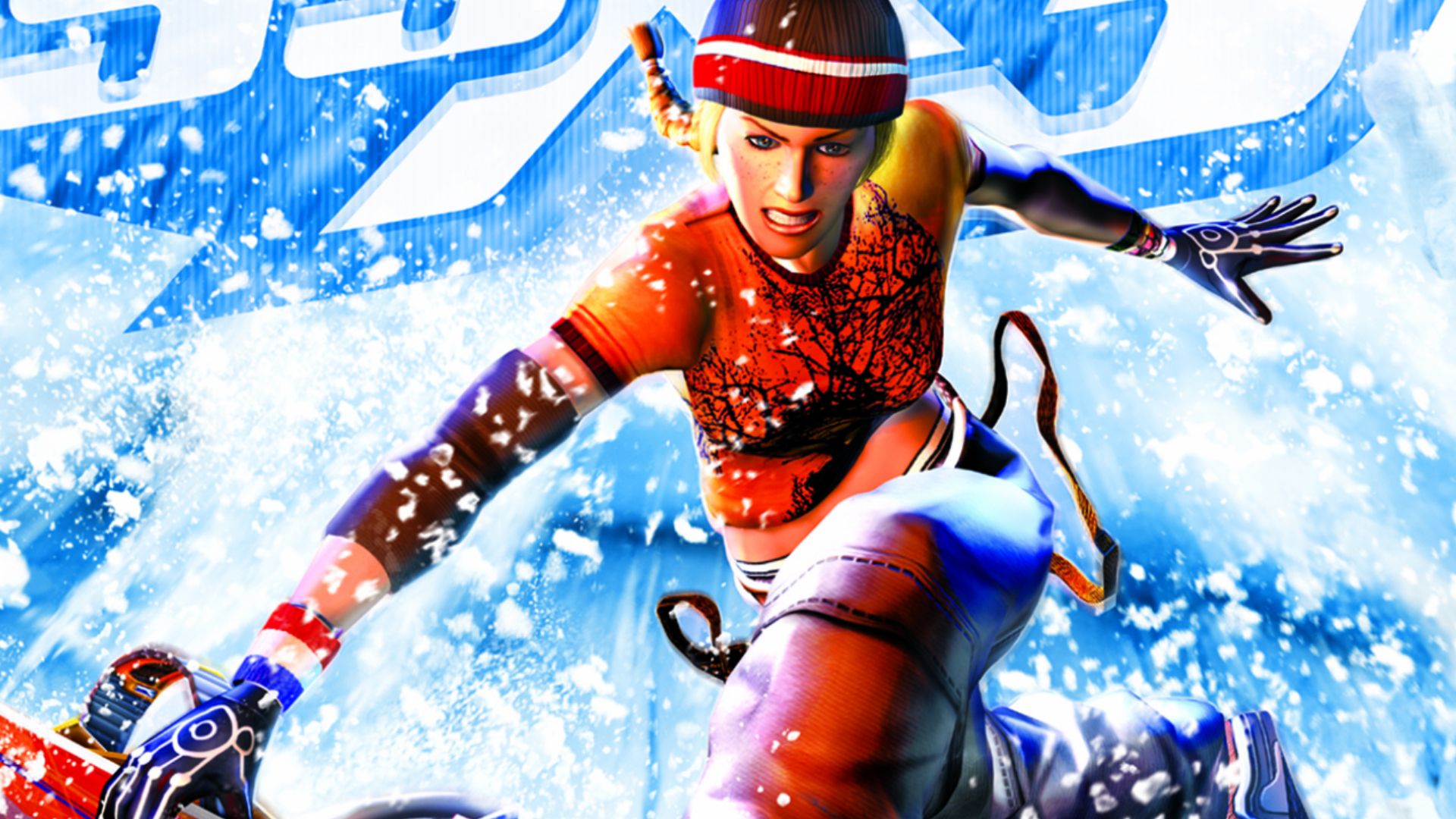 The series continued to evolve in 2003 with the sublime SSX 3. Set in a gorgeous open-world, it's one of the purest snowboarding games ever made. It was a relatively chill, subdued experience compared to Tricky, but made up for it with sheer style and class—and some truly beautiful, powdery snow. Bombing down those peaks, carving lines into the freshly fallen snow, listening to Röyksopp's Poor Leno… that's about as good as snowboarding games, and games in general, get.
The next sequel, SSX On Tour, was great too, with a punky scrapbook art style and the ability to create your own character. But there was more to EA Sports BIG than just snowboarding games. The NBA Street series was the other highlight of the label—particularly the impossibly cool NBA Street Vol. 2. This joyously fast, fluid basketball game wasn't concerned with being an accurate simulation of the actual sport of basketball, but instead capturing the raw, grassroots feel of 3v3 streetball.
With its vibrant aesthetic, slick hip-hop soundtrack, energetic commentary, and stylish comic book caricatures of NBA stars, Vol. 2 was peak BIG—and one of the best sports games EA has ever put its name to. It was inspired by a popular Nike commercial, which featured pros and streetballers playing together in a dark arena to the beat of bouncing balls and squeaking sneakers. Impressed, the NBA Street Vol. 2 team hired its creative director, Jimmy Smith, to inject the game with the same vibe.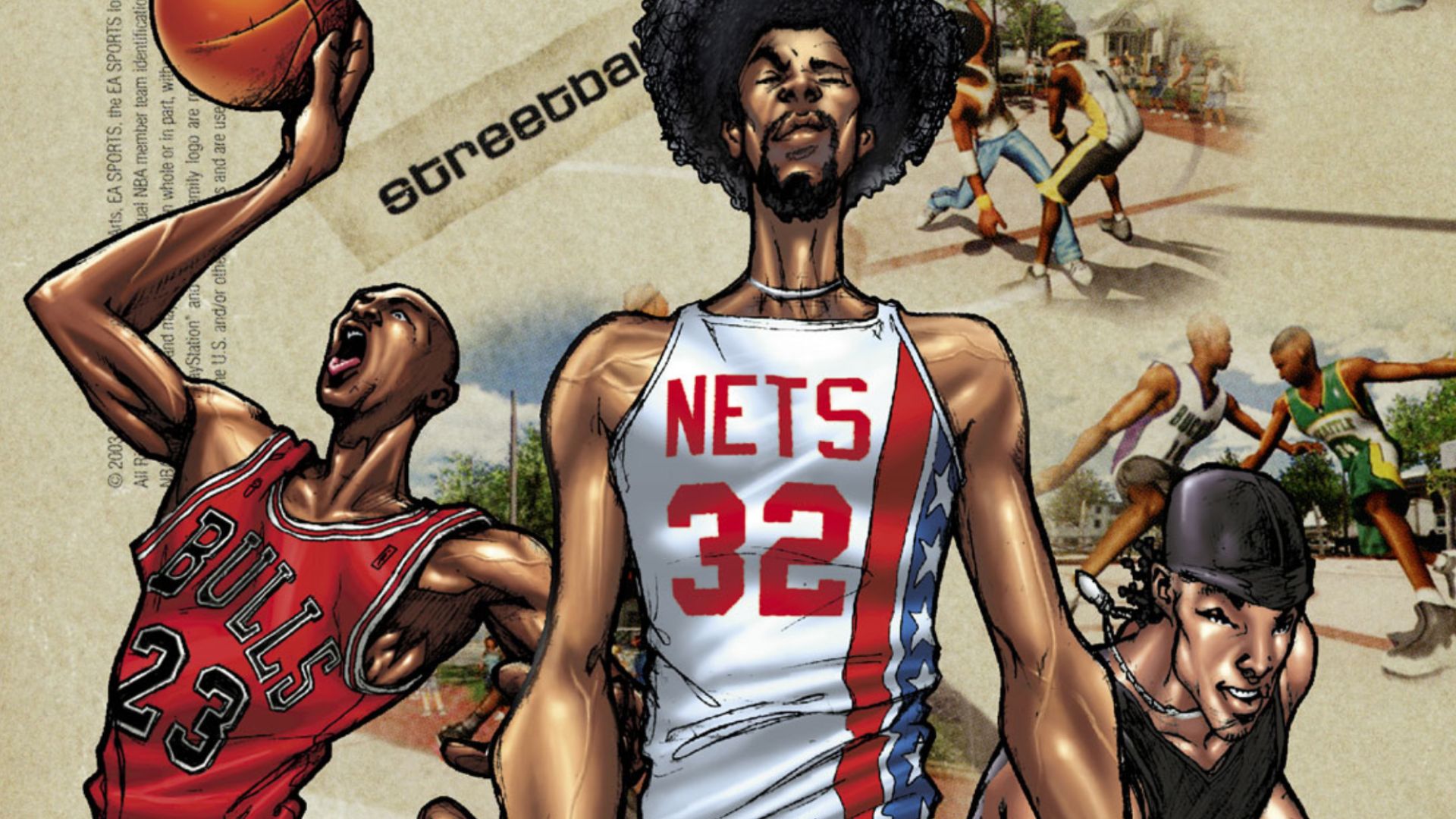 This is a perfect example of how fresh, exciting, and plugged into contemporary culture the BIG label was. But not every game was a classic. The NFL Street series tried to translate the NBA games' dynamism and energy into another sport, football, but didn't quite pull it off. It had the feel of a BIG game, at least superficially, but lacked depth. This was an important part of why SSX and NBA Street were so good: they were well-designed enough that anyone could pick them up and play, but had nuance and complexity for serious players to uncover.
And then there was Freekstyle, a somewhat misjudged attempt to give motocross racing the SSX treatment. The thrash metal soundtrack, tribal tattoo aesthetic, and annoying, obnoxious characters made it hard to love. It was a pretty bad game too, with clunky controls and frustrating AI. Rechtschaffner toyed with the idea of an SSX-style game about mountain biking, which was titled Cranked and reached the prototype stage. But EA wasn't willing to take a gamble on the idea—likely not helped by Freekstyle's poor reception—and the game never saw the light of day.
EA also found success with FIFA Street, which did a much better job of applying the BIG magic to soccer than NFL Street managed with football. But in 2008, the label was finally disbanded. Rechtschaffner blames an increasingly conservative approach to investing in new games at the publisher: specifically the implementation of a convoluted approval process, which apparently involved too many marketing and sales people and not enough game makers. The final game that launched on the label was NFL Tour in 2008, a forgettable arcade football game.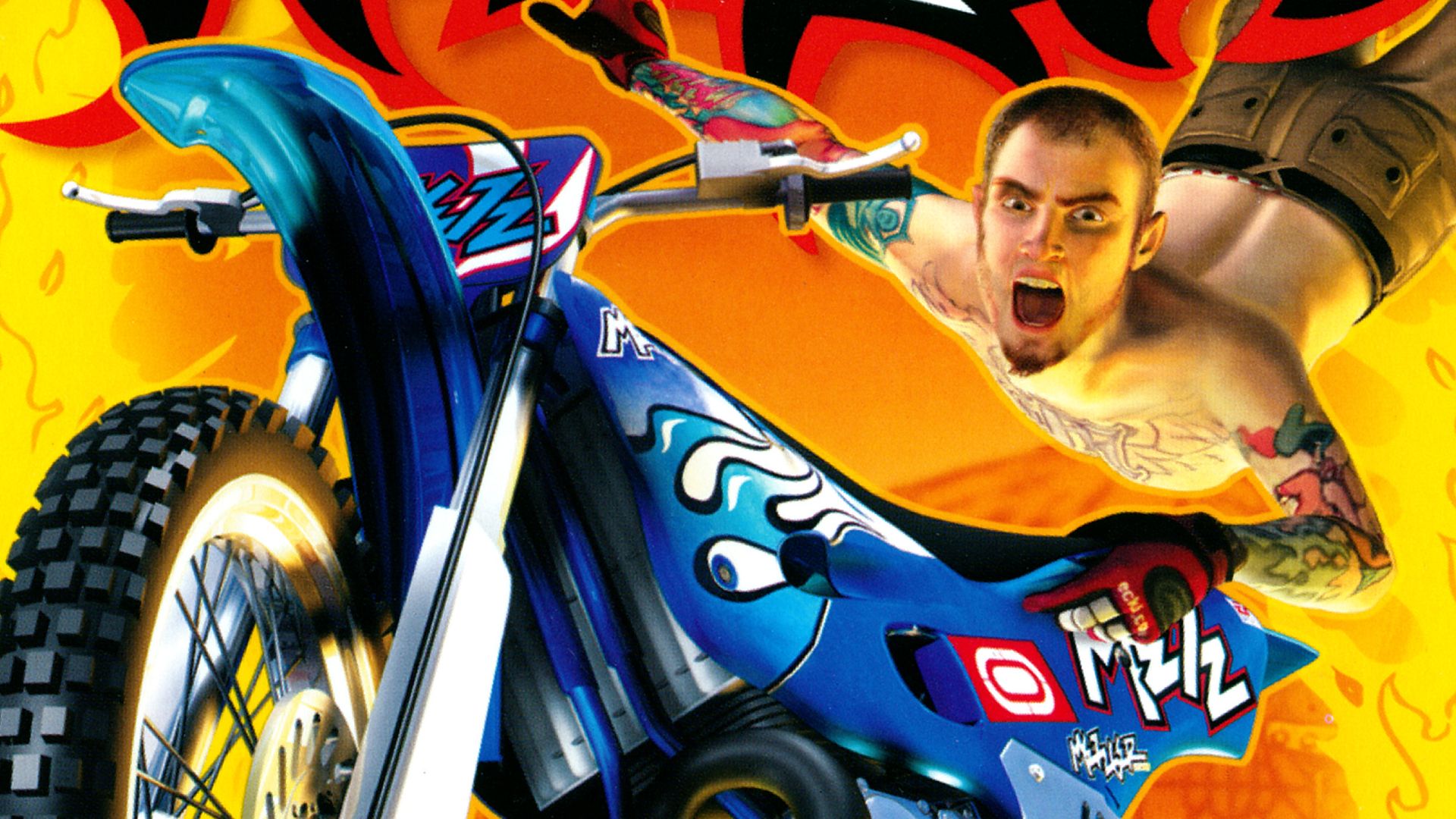 BIG was rebranded as EA Sports Freestyle, but only three fairly unremarkable titles—including cartoonish boxing game FaceBreaker—were released under that banner before it was quietly retired. EA has made a few great sports games since BIG departed our world for the great ski slope in the sky, but nothing with quite the same unique flavour or infectious sense of fun. It's been almost a decade since the last SSX game, so I think it's time for EA to bring it back—and, perhaps, revive the BIG label. It won't be the same, because it was lightning in a bottle, but in this revival-obsessed era, it deserves another shot.
Next: 15 Best Snowboarding Games Of All Time