Today Remedy Entertainment announced that it's remastering horror classic Alan Wake. The game originally launched for the Xbox 360 in 2010, and two years later on PC, and was acclaimed for its writing, atmosphere, and beautiful Washington setting.
It's the story of a best-selling horror writer who goes on vacation in the sleepy town of Bright Falls, where events from his latest novel start leaking into the real world. As Wake journeys through the town and the surrounding forests, he's chased by shadowy entities called Taken and meets a cast of quirky, eccentric locals.
Taking heavy inspiration from David Lynch and Mark Frost's supernatural soap opera Twin Peaks, as well as the novels of Stephen King, Alan Wake is a great horror game—and now you'll be able to play an updated version on PC, PS4/5, Xbox Series X/S, and Xbox One X/S. This is the first time Alan Wake has appeared on PlayStation, having previously been exclusive to Microsoft consoles.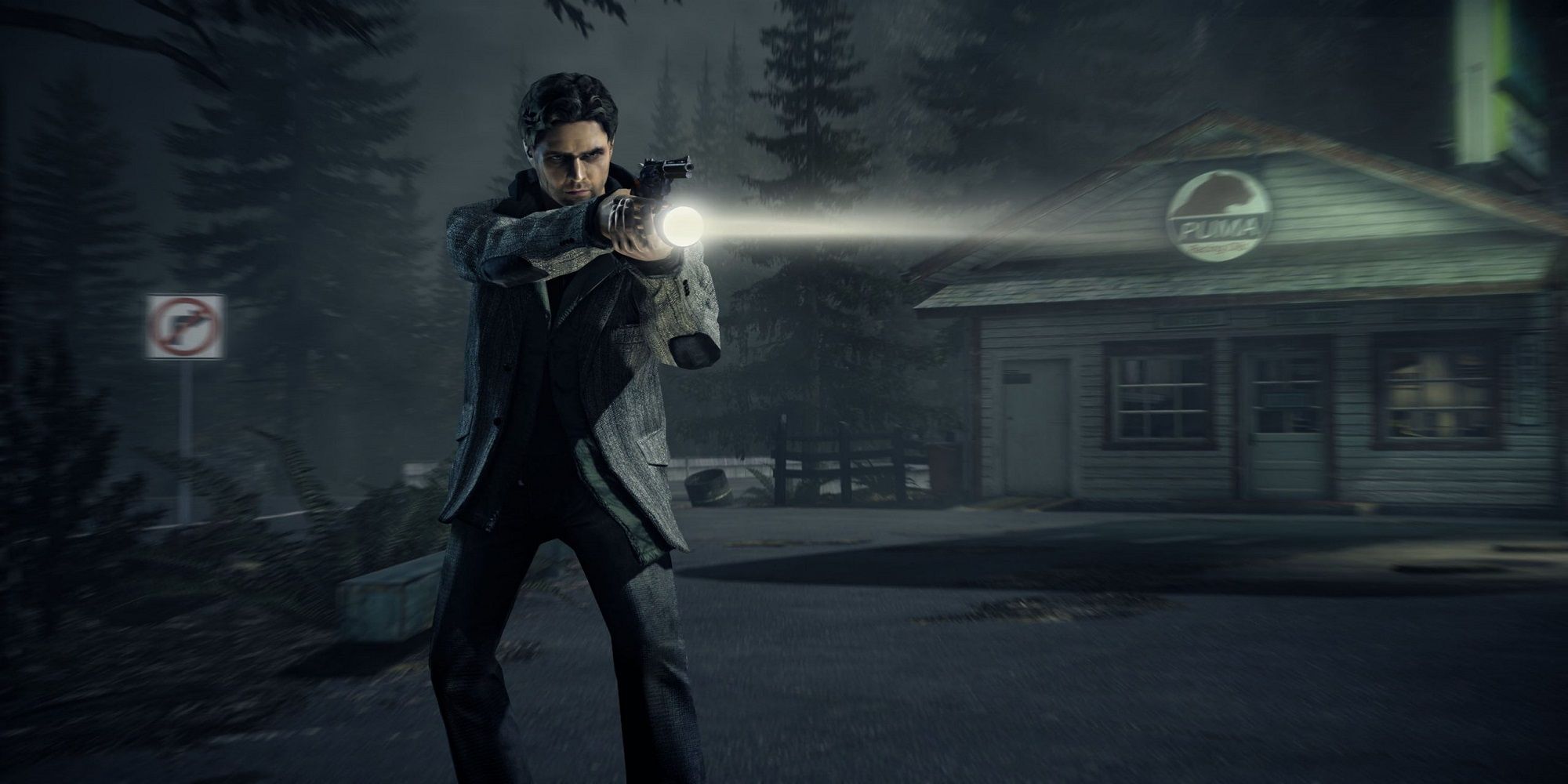 "Alan Wake Remastered will feature the complete Alan Wake experience," says publisher Epic. "This includes the main game and two expansions, The Signal and The Writer, in all-new rendered 4K visuals, as well as new commentary from creative director Sam Lake."
Alan Wake Remastered will launch this fall: the perfect season to revisit Bright Falls. You can read an open letter from Lake about the re-release on Alan Wake fansite The Sudden Stop.
Next: Konami Doesn't Deserve Silent Hill