Rumors regarding the future of 2010's cult classic Alan Wake and its titular protagonist have consistently come and gone on the internet ever since the game's release. After the legendary writer physically popped back up in Remedy Entertainment's outstanding Control via the AWE expansion last year, there's been a sense that a real announcement could come in the future. Following a series of credible leaks over the last few days, that anticipation could materialize into a game sooner than many fans expect.
All signs are presumably pointing to the imminent announcement of the upgraded Alan Wake Remastered, ahead of a potential spookily appropriate October release date on PS5, PS4, Xbox One, and Xbox Series X/S consoles. For a number of reasons, it now seems highly likely that the game will pop up at Sony's highly anticipated PlayStation Showcase event this coming Thursday.
RELATED: Remedy's Multiplayer Control Spin-Off Already Has the Perfect Premise
Timing of the Alan Wake Announcement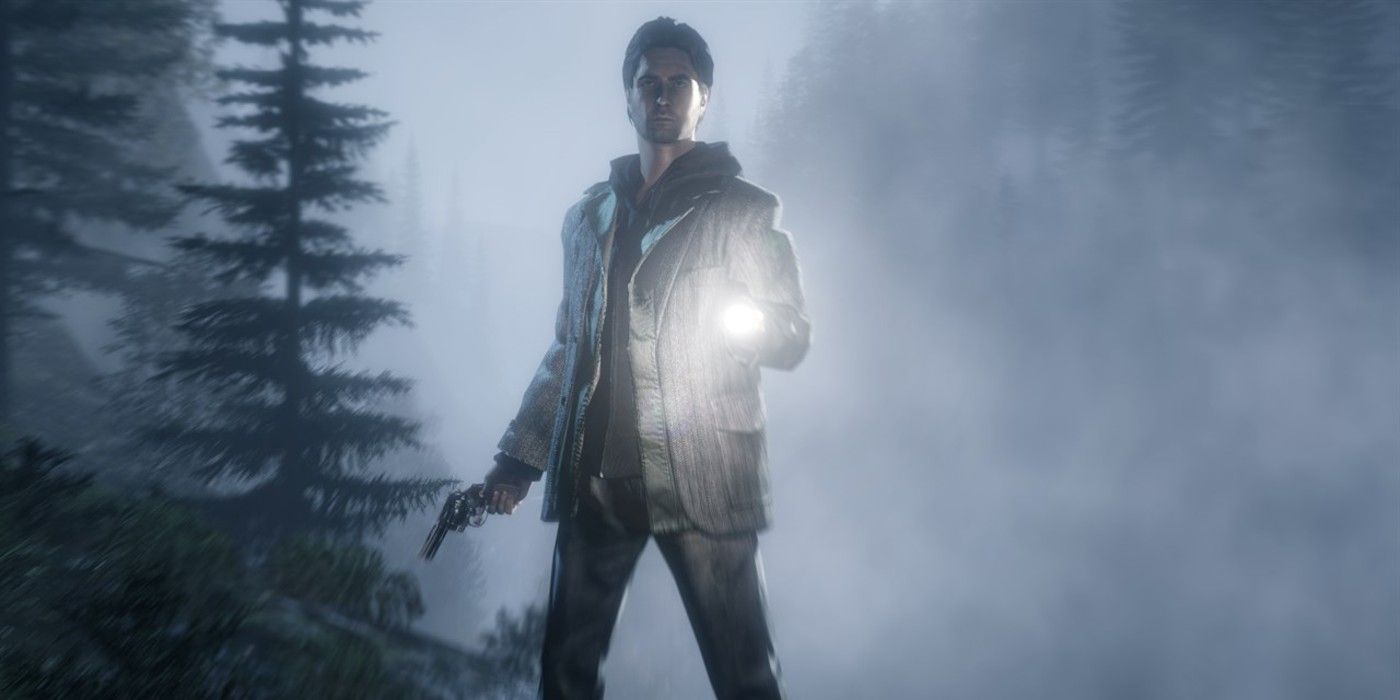 Over the weekend, Twitter users uncovered a suspicious listing for an Alan Wake Remastered on Rakuten Taiwan's retail website, suggesting that the upgraded game is scheduled to launch in less than a month's time, on October 5. While it should be pointed out that the listing could still prove to be fake, like so many retail pages often turn out to be, there's enough smoke surrounding this particular example to suggest that the game is actually in development. With that and its seemingly rapidly approaching release date in mind, an announcement obviously would need to happen as soon as possible.
Unsurprisingly because of this, insiders with credible track records have since come out to declare that Remedy Entertainment will announce Alan Wake's much requested return at some point this week. With Sony having already revealed that its similarly anticipated PlayStation Showcase will take place this Thursday, fans have naturally drawn a line between the two news headlines. Considering it seems unlikely that the studio will wait for TGS at the end of the month, Sony's event is essentially the only gig in town if it wants to guarantee all eyes within the gaming industry are back on its cult classic game when the news drops.
For years, the rumors surrounding Remedy and its famous writer have centered around the prospect of a potential Alan Wake 2 being in development. After directly connecting the first title's dark universe with the one seen in Control, it's become clear that the studio has bigger plans for its now-interconnected games.
This is somewhat backed up by the fact that leaks have also suggested that the studio has multiple titles in development, beyond Control's recently announced multiplayer-themed spin-off. Debuting Alan Wake Remastered at Sony's event would give the studio the perfect opportunity to capitalize on the attention it will generate, whilst making these plans official. While highly speculative, theoretically the announcement could be paired with news regarding the long anticipated sequel as well.
Sony Connections to Alan Wake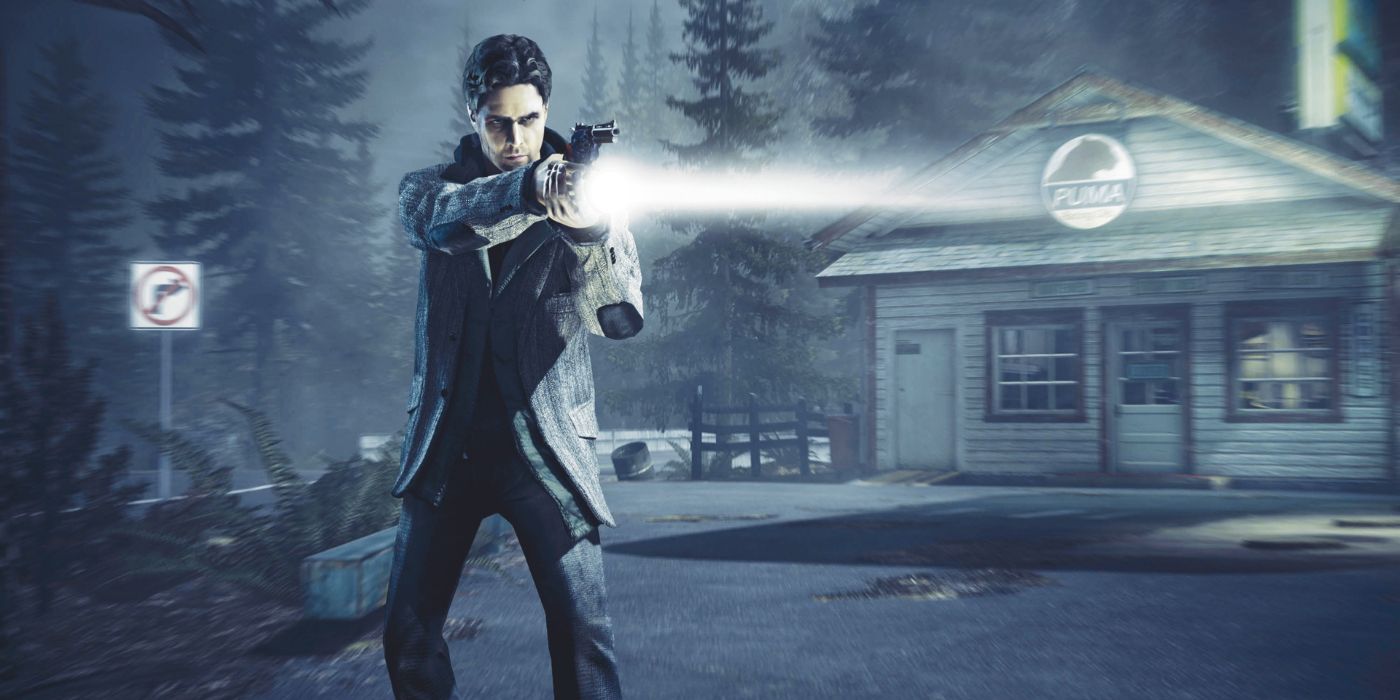 Beyond the suspicious correlation between the timing of the two news stories, there's evidence buried within Remedy's history with Sony that suggests that the two parties will team up to share the news on Thursday. Most significantly of all is the fact that, up until now, Alan Wake has remained an Xbox console exclusive thanks to the studio's partnership with the console manufacturer over a decade ago. While the game finally migrating over to a multiplatform release might not be that surprising, it would still be a development that Sony would want to emphasize.
In recent years there's been growing evidence of a closer relationship having formed between Sony and Remedy Entertainment as well, beyond unsubstantiated rumors that the two might have worked out an upcoming PlayStation exclusive title. Back during the PS5 unveiling last year, the studio featured prominently in a segment showcasing what key developers thought of the then-upcoming console. An eventual reveal of Alan Wake Remastered at a PlayStation centric event, like the one that's happening this week, wouldn't be too far fetched.
Perhaps more significantly than this is the fact that earlier this year, Remedy signed a deal with Sony that saw Control: Ultimate Edition debut on PlayStation Plus on its launch day. Based on the leaked retail listing, the remastered version of Remedy's classic game is penciled in to hit store shelves on October 5, which just so happens to be the date when PS Plus' monthly free games rotate over next. As far as news stories go, that would naturally be a big one Sony would throw a lot of attention onto. Regardless of whether or not this comes to pass, Alan Wake fans should keep an eye out for news regarding the series this week.
Alan Wake is currently available on PC and Xbox 360.
MORE: Tencent Acquires Small Stake in Remedy Entertainment