The Katamari franchise has been an indie darling since its initial release in 2004. As the years have gone by, the core focus of the main series has remained unchanged. The absurd and quirky puzzle-action gameplay is sure to attract more fans looking for good old fun.
Related: Games Like Myst
With a total of 18 games released over the past 17 years, new and old fans may not be aware of all the games they might've missed. The massive success of Katamari Damacy Reroll creates hope that a sequel will be on the horizon.
Katamari Damacy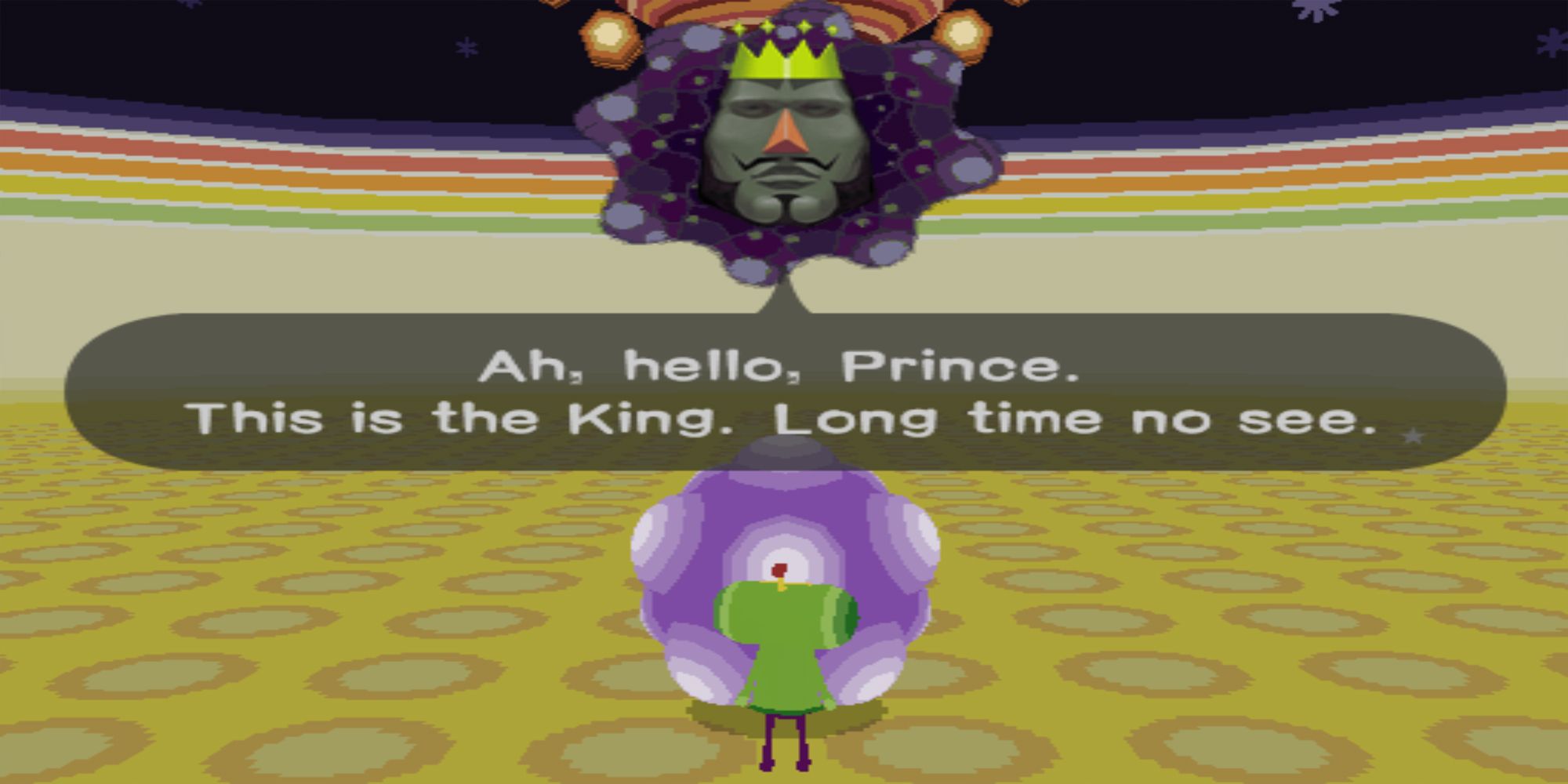 We were introduced to the unusual and charming world of Katamari Damacy on March 18, 2004. Katamari Damacy was a Playstation 2 exclusive that found immediate success in Japan. Players would control The Prince and help him create Katamari rolls to restore the stars in night sky.
However, concerns about the game's novelty prevented it from being released in Europe. Although it didn't stop Namco from releasing Katamari Damacy in North America in September 2004.
We Love Katamari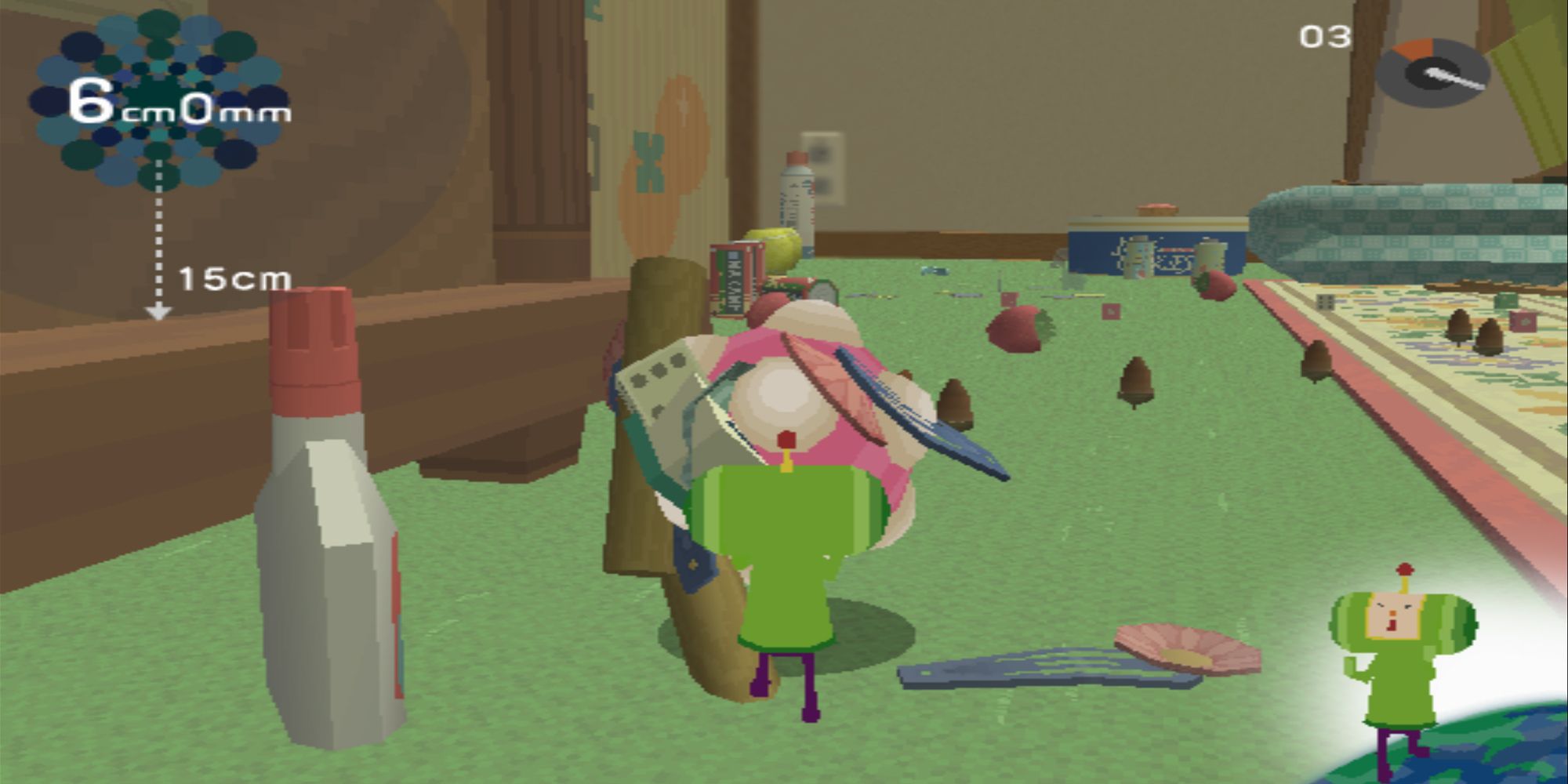 Following the success of Katamari Damacy, We Love Katamari was released for the Playstation 2 on July 6, 2005. Unlike last time, it was a worldwide release. We Love Katamari didn't stray far from the features that hooked everyone in.
The art style, soundtrack, and gameplay remained unchanged. The game also introduced time-based challenges, item limitations, and co-op.
Me & My Katamari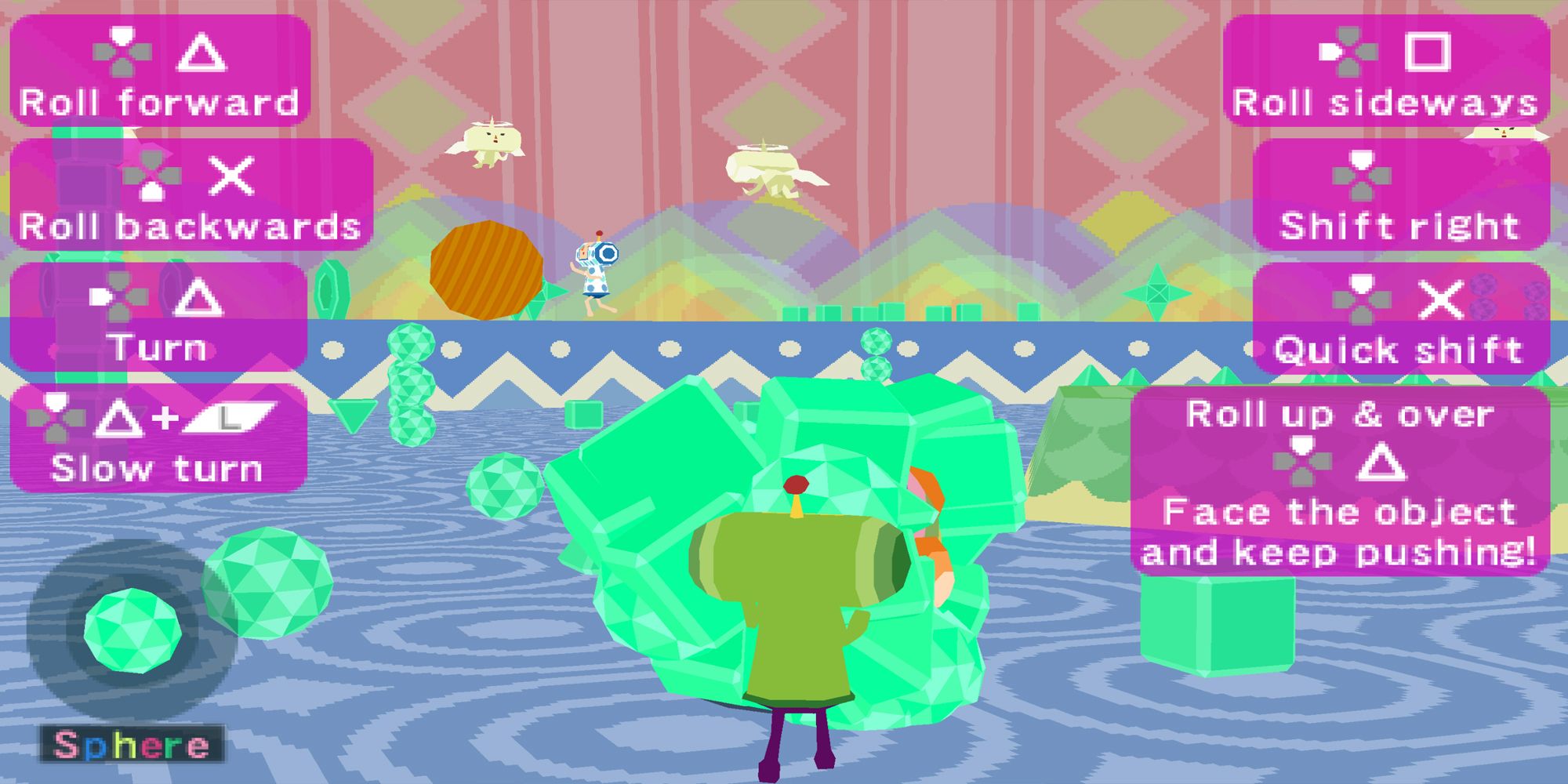 Me & My Katamari was the series's first handheld game. It was released on the PlayStation Portable on December 22, 2005. Me & My Katamari was also the first game to release without its creator, Keita Takahashi.
The gameplay didn't change, but controls did so Me & My Katamari could work on the PSP's non-DualShock controls. People were able to join their friends' worlds and challenge them.
Katamari Damacy Mobile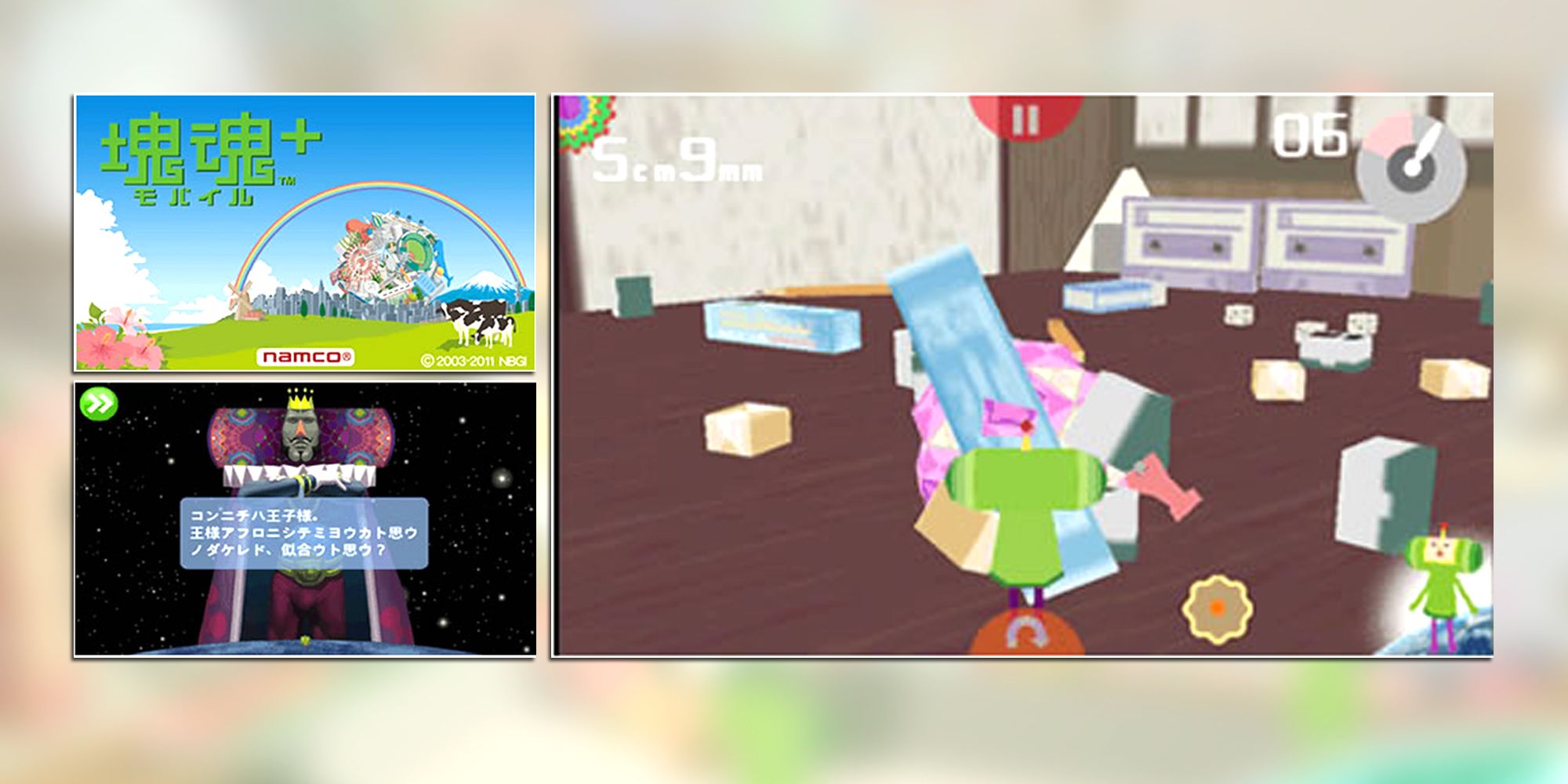 Katamari Damacy Mobile was released on June 1, 2007. It was the franchise's first step into the mobile phone market. Katamari Damacy Mobile was only available on the Docomo P904i in Japan. If you were wondering how anyone was supposed to navigate on a flip phone, gyroscopes weren't a part of those types of phones.
Related: Best Nintendo Switch Games That Utilize Motion Controls
The game used GestureTek EyeMobile. The software allowed phones to detect tilt and vibration through the camera. There's not much else about the game online. Many of Katamari Damacy's mobile ventures tended to disappear.
Beautiful Katamari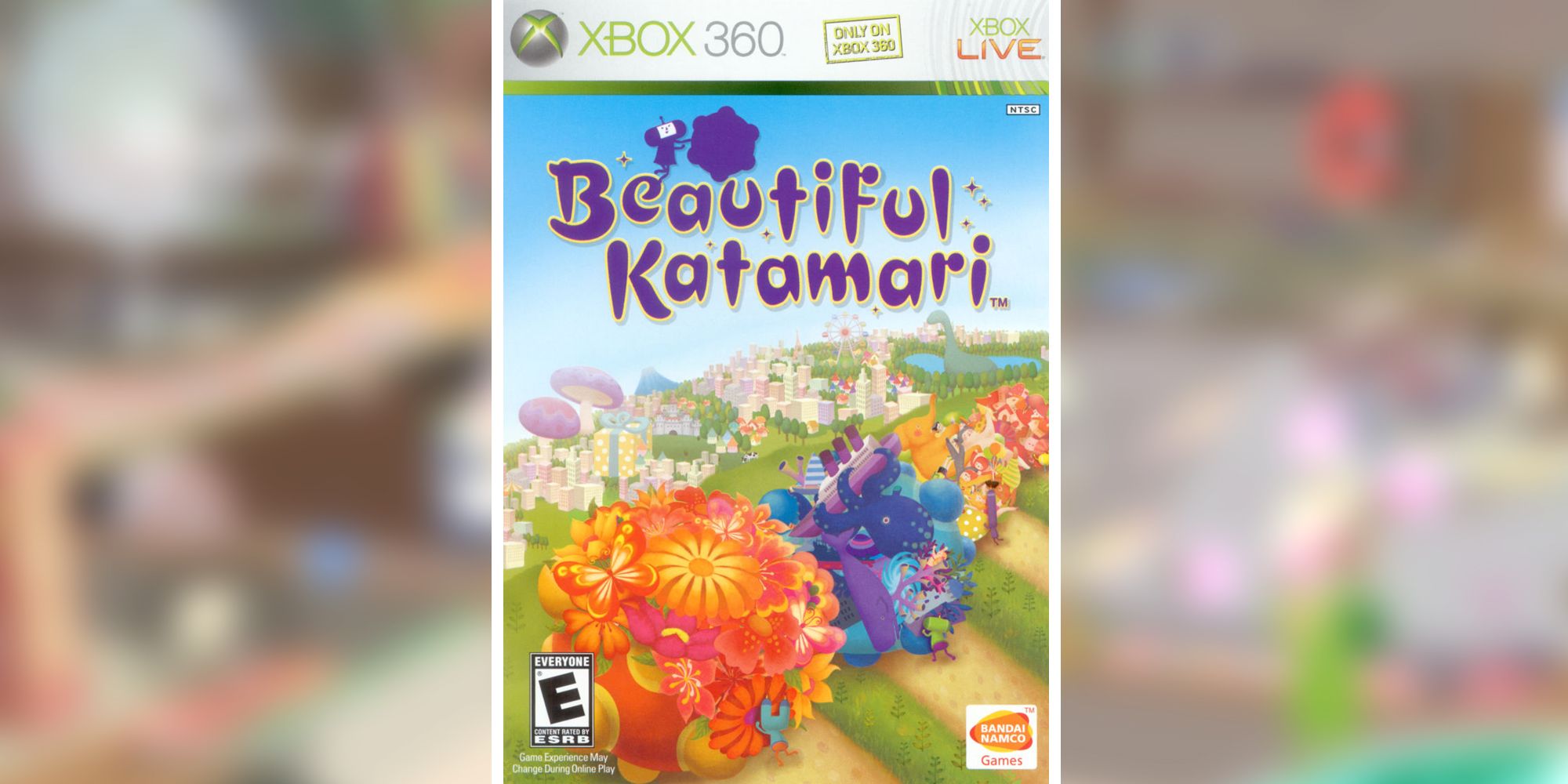 Beautiful Katamari was an Xbox 360 exclusive that was released on October 16, 2007. Challenges from Me & My Katamari were implemented into the core gameplay loop. Most importantly, Beautiful Katamari was the first HD release in the franchise.
Multiplayer was substantially improved, allowing two players to play simultaneously instead of sharing control of the Katamari.
Katamari Damacy-kun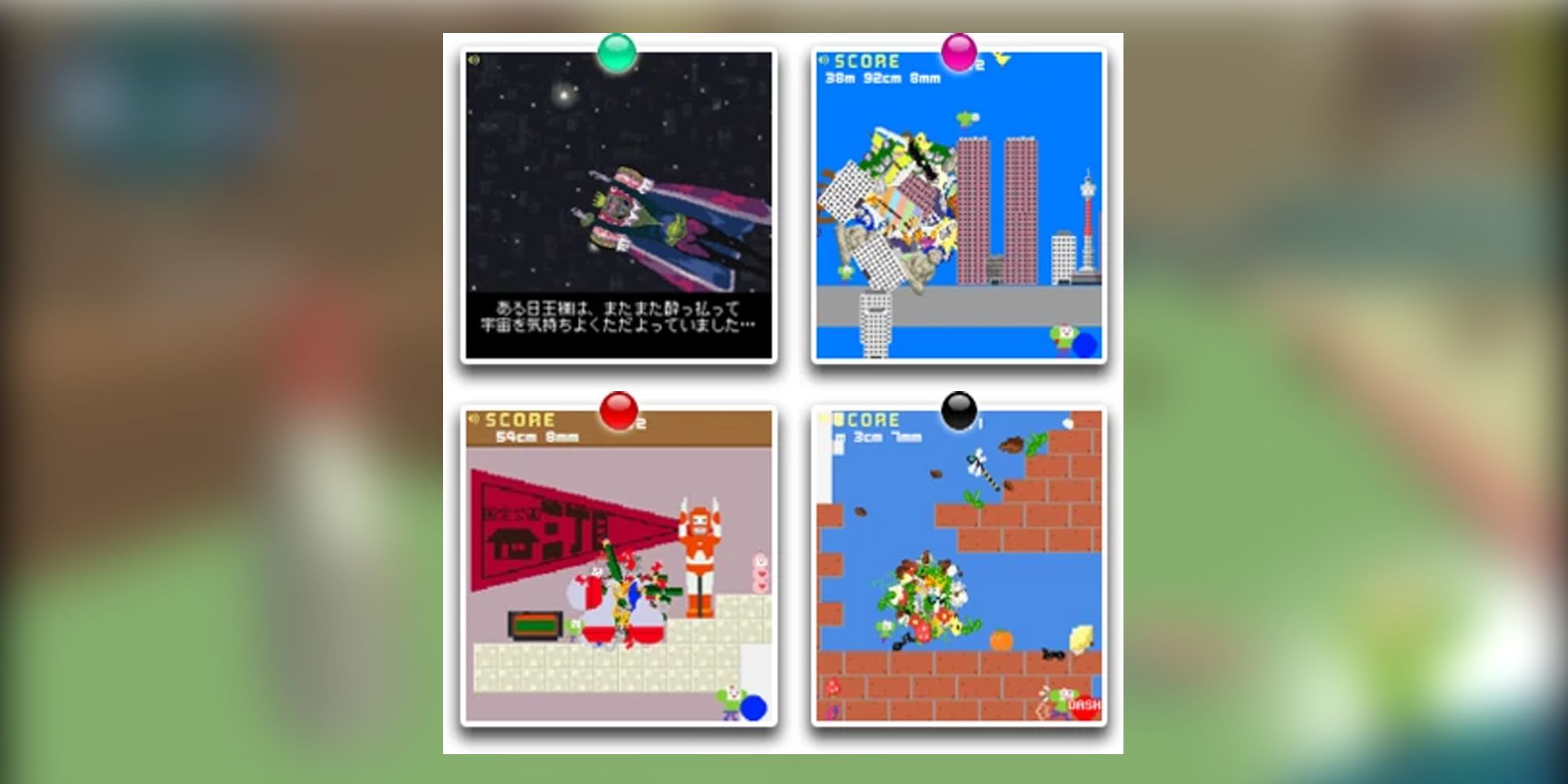 On November 1, 2007, Katamari Damacy-kun was released as another exclusive Japanese mobile game. Katamari Damacy-Kun is, for practical matters, lost media.
There's not much known about the game nor are there surviving copies. Windream has the only known screenshots on their website.
Rolling with Katamari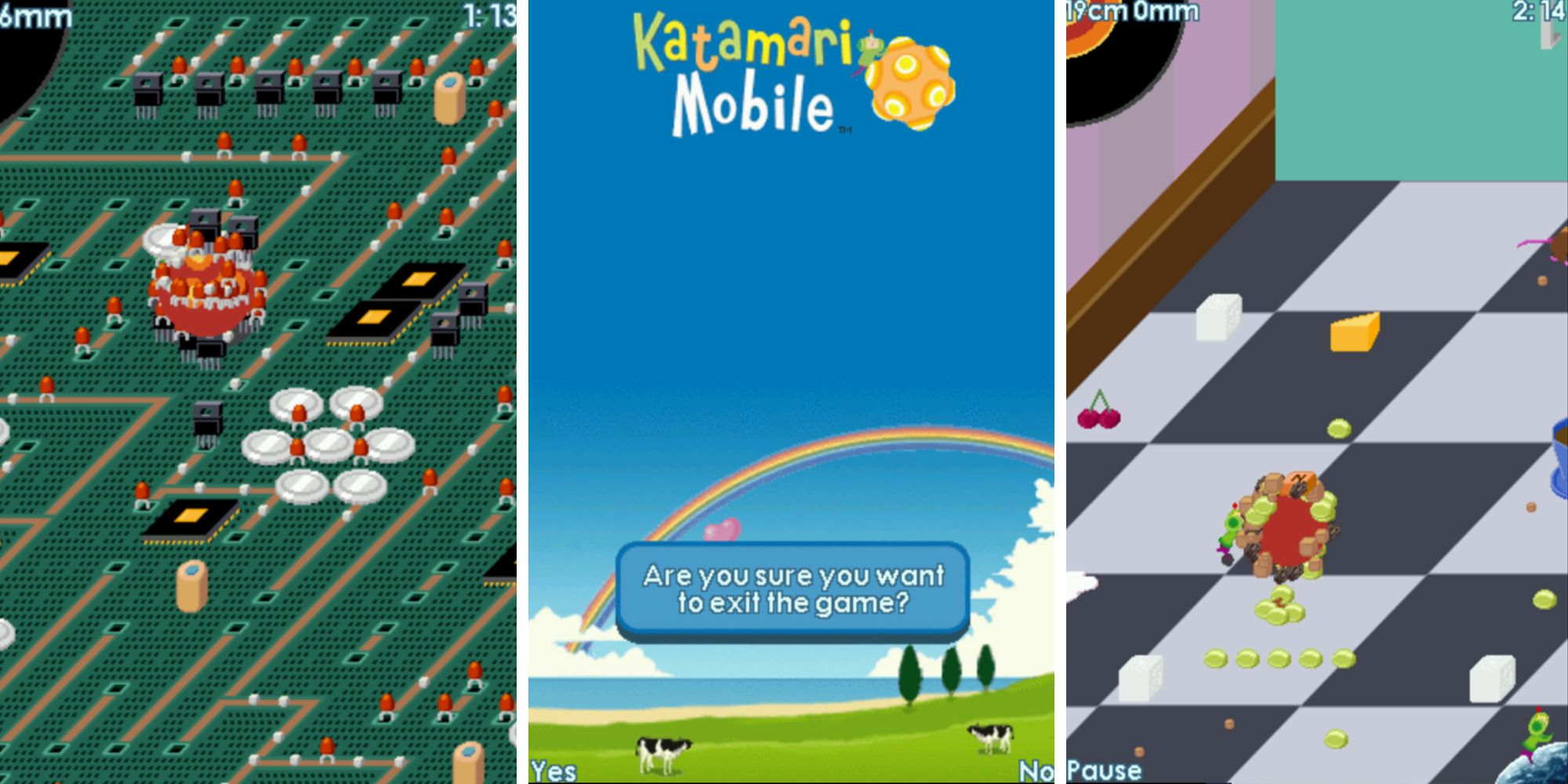 Rolling with Katamari was released for mobile devices on November 1, 2008. The gameplay was simplified to work with touchscreens. Navigate the rudimentary maps by simply dragging your finger.
Rolling with Katamari was Namco's first experiment with smartphones. It's also aged worse in comparison to other games in the franchise.
I Love Katamari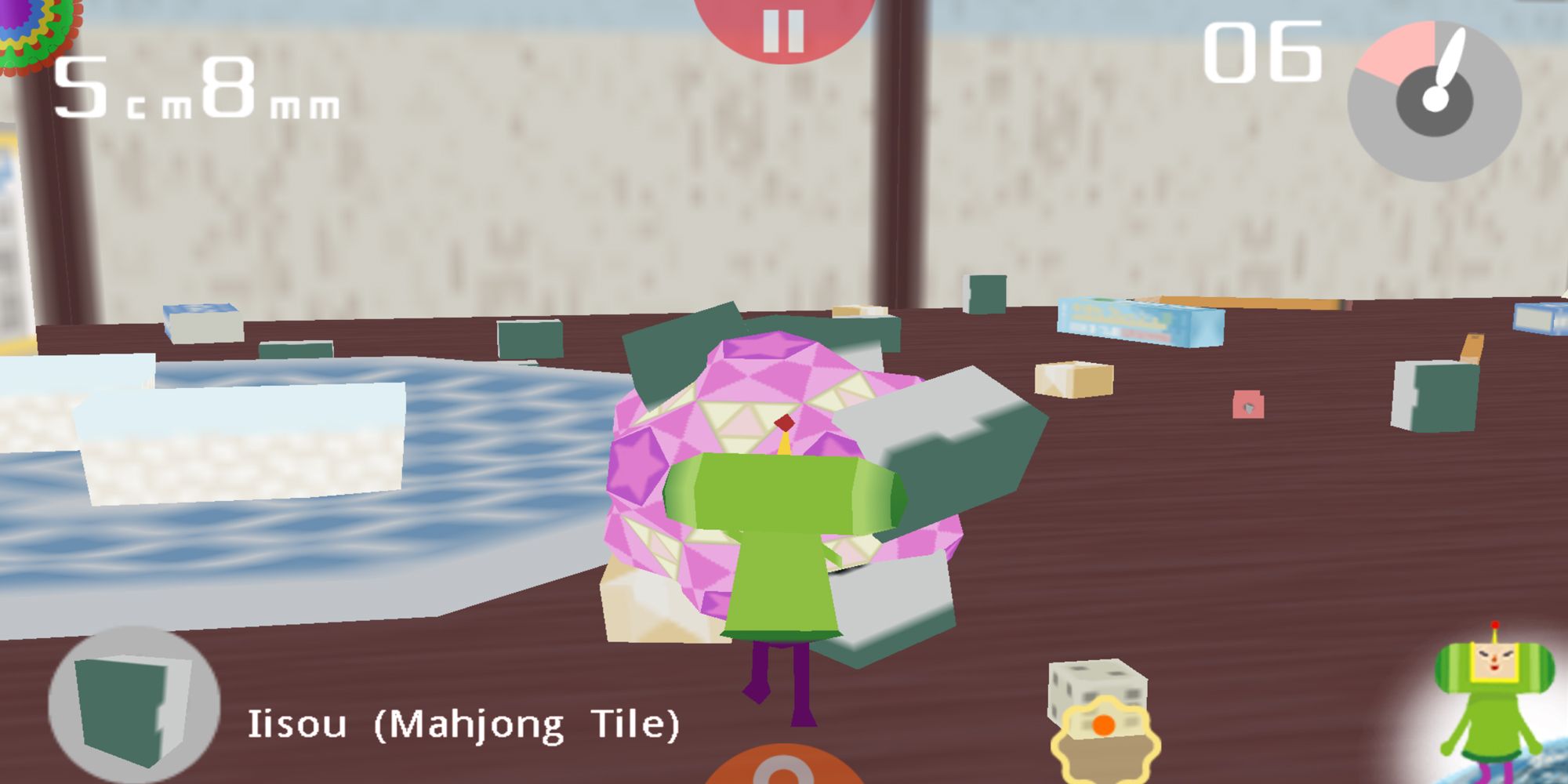 I Love Katamari was released for iOS and Android on December 14, 2008. It was later released on Windows Phone in 2010.
I Love Katamari is identical in story and gameplay to Katamari Damacy. I Love Katamari was delisted in 2018.
Korogashi Puzzle Katamari Damacy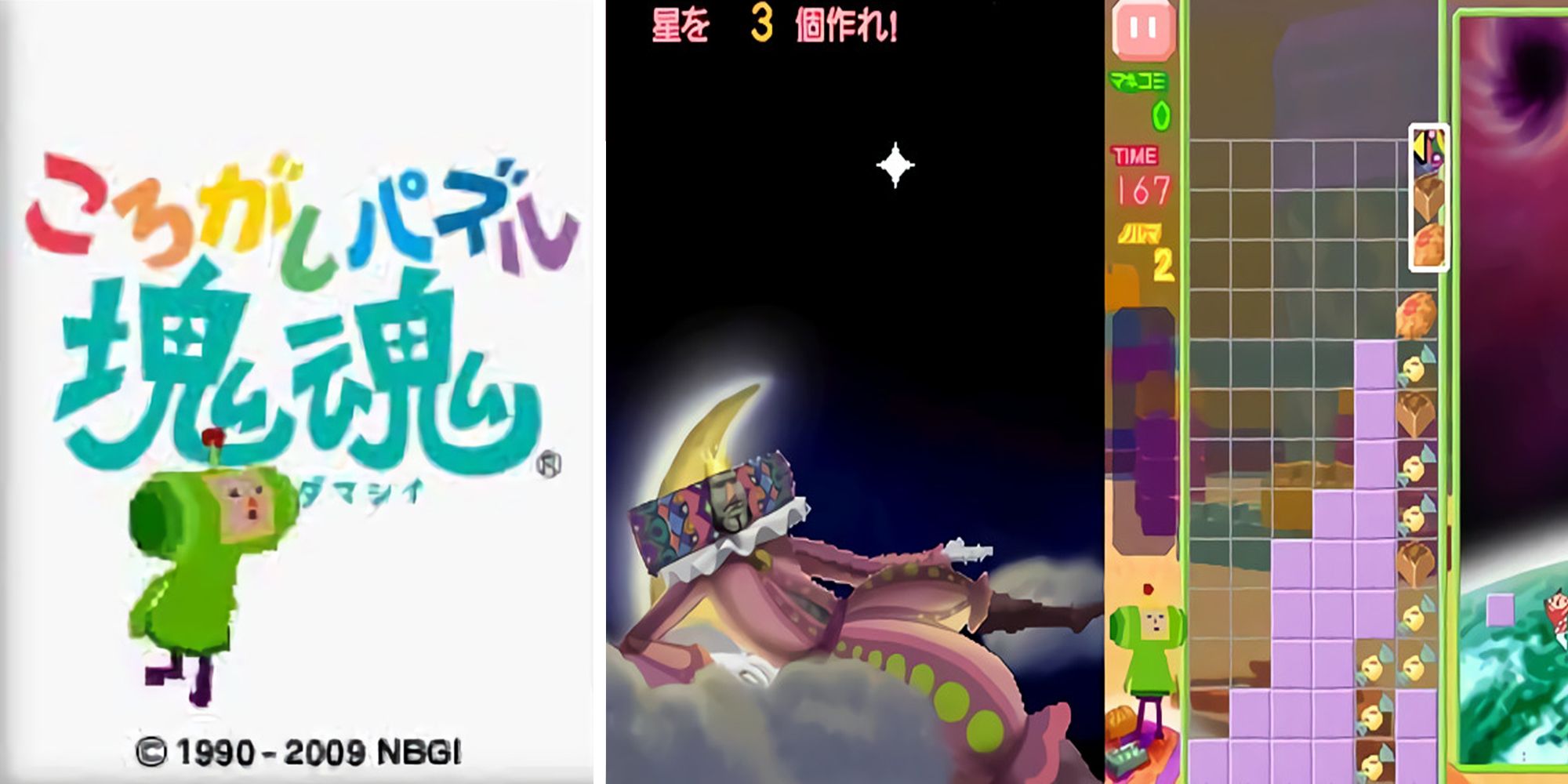 Like many other Katamari games, Korogashi Puzzle Katamari Damacy is incredibly hard to find anymore. It was released on March 25, 2009, as a DSiWare exclusive to Japan. The biggest oddity of this game is that it completely deviates from Katamari Damacy's gameplay.
Related: Best Tetris Video Games Of All Time
It's simply Tetris with Katamari Damacy's aesthetics. The images above were only obtainable through the Katamari Wiki and Youtuber sloobro's attempts to revive the game on emulation software.
Katamari Forever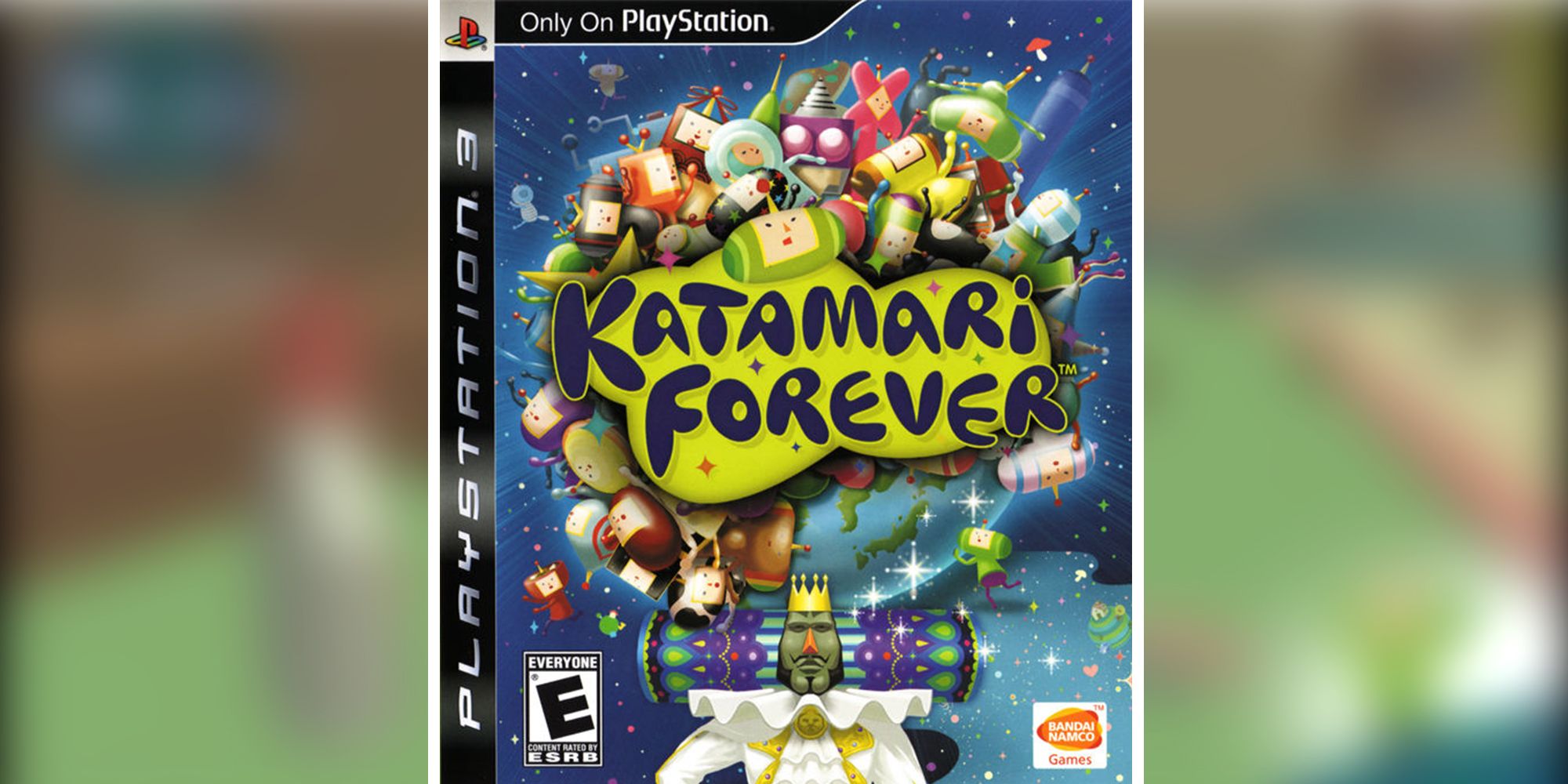 Katamari Forever was released for the Playstation 3 on July 23, 2009. Most of the maps were pulled from previous games. However, The Prince is trying to help his father regain his memories by bringing color back to these old maps.
Multiplayer wasn't implemented this time. Two new features were "Prince Hop" and "King Shock." Prince Hop allows the player to jump in the air whereas King Shock pulls nearby objects into the Katamari.
Oi Katamari Damacy-kun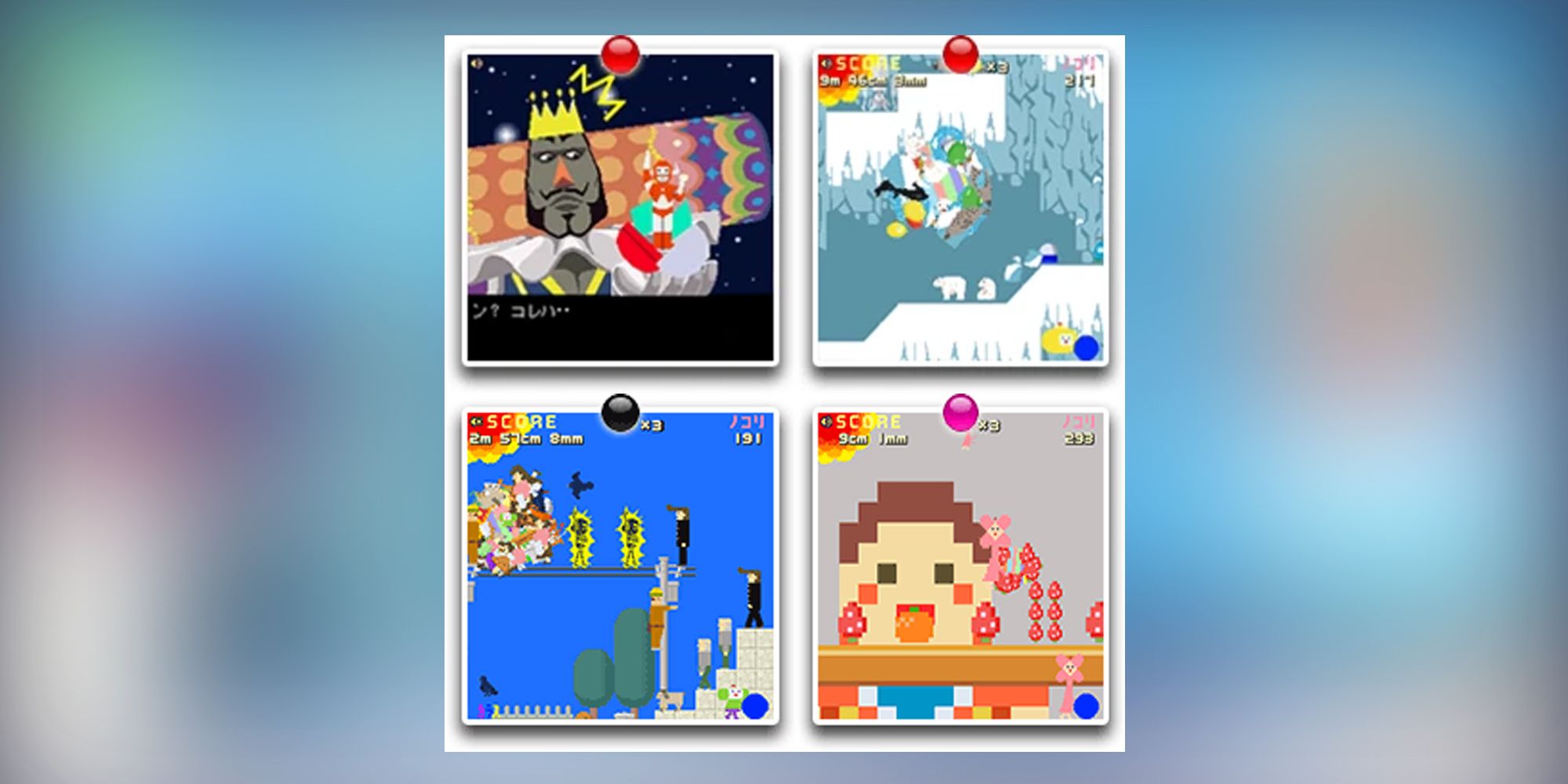 Oi Katamari Damacy-kun was released as a sequel to Katamari Damacy-kun on October 28, 2009. Like its predecessor, there's very little information out there. Windream is of course the only place with screenshots for the game.
Katamari Amore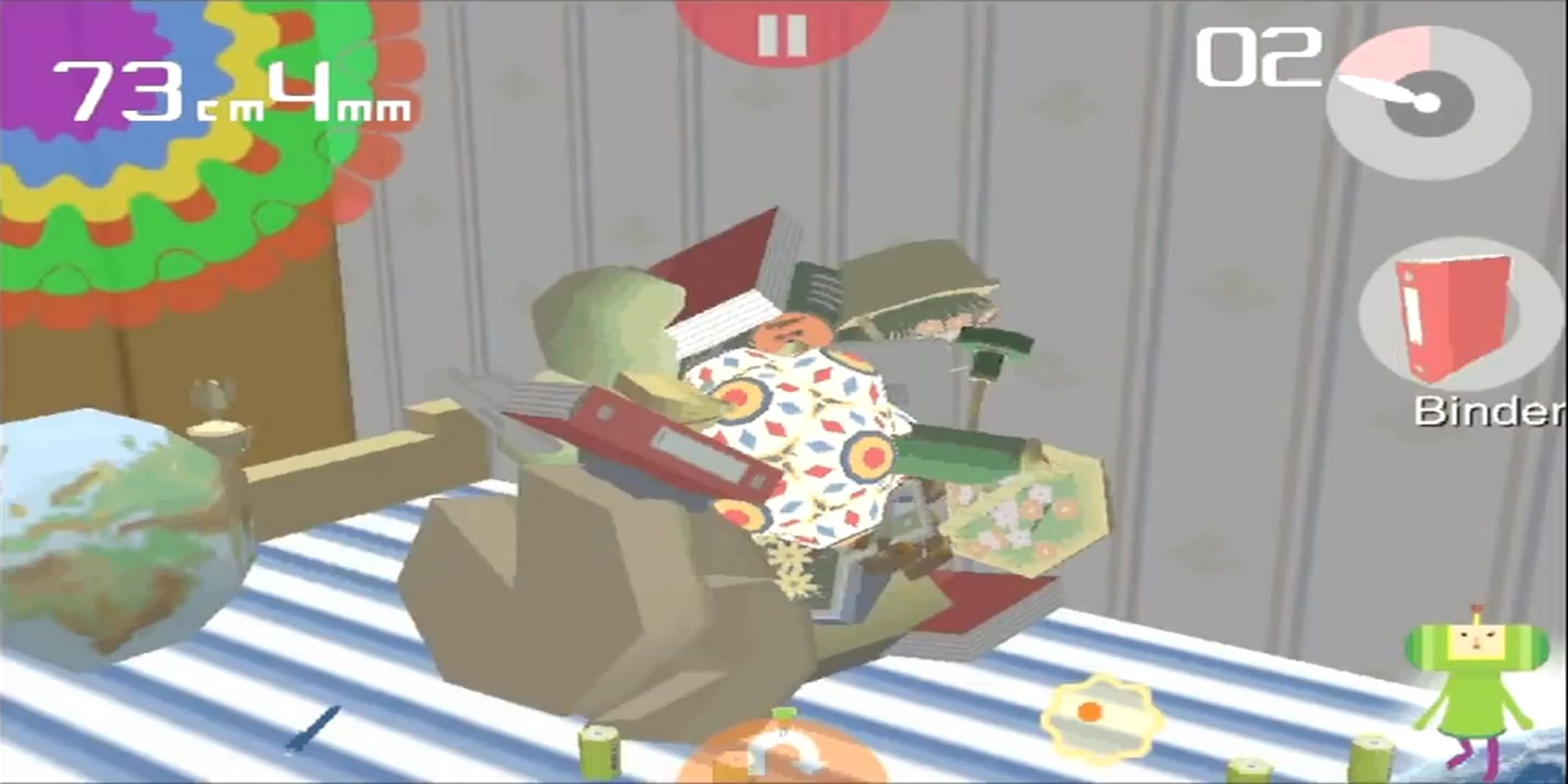 Katamari Amore was released for iOS on September 29, 2011. As pictured above via Youtube, Katamari Amore doesn't deviate from what you'd expect in a Katamari game.
Players were able to compete against each other on the leaderboard. It also introduced three new game modes: Eternal Mode, Exact Size, and Time Attack. Eternal mode enabled freeroam. It required players to roll a Katamari to the exact size. Time Attack challenged players to roll the biggest Katamari they could in a given amount of time.
Katamari Damacy Mobile+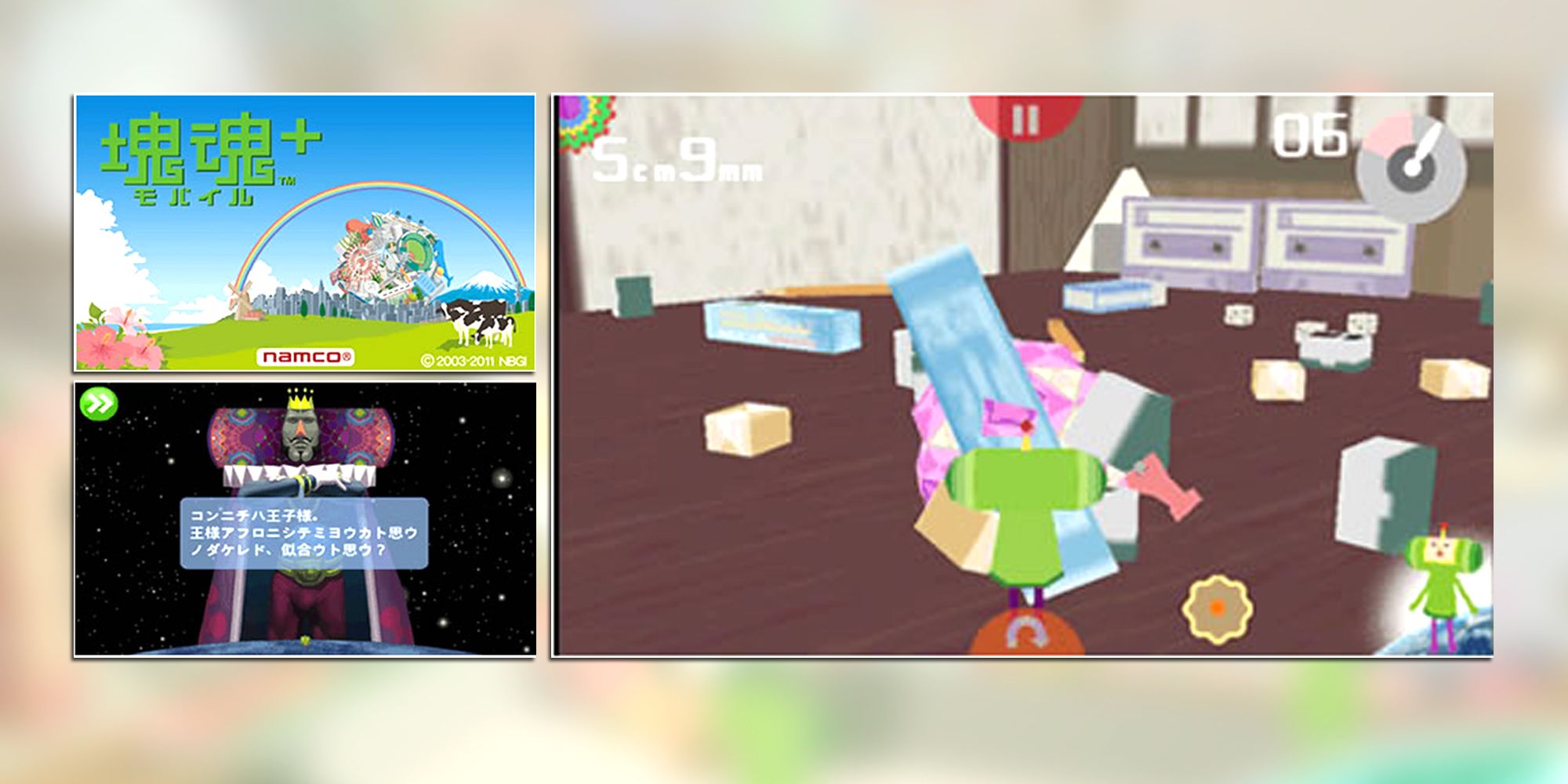 On November 17, 2011, an Android port of the original Katamari Damacy was released in Japan. There are scarce details outside of those present on Matrixsoft.
It's uncertain what changes if any were made when Katamari Damacy Mobile+ was released. It is clear though that game was adapted to work on smartphones.
Touch My Katamari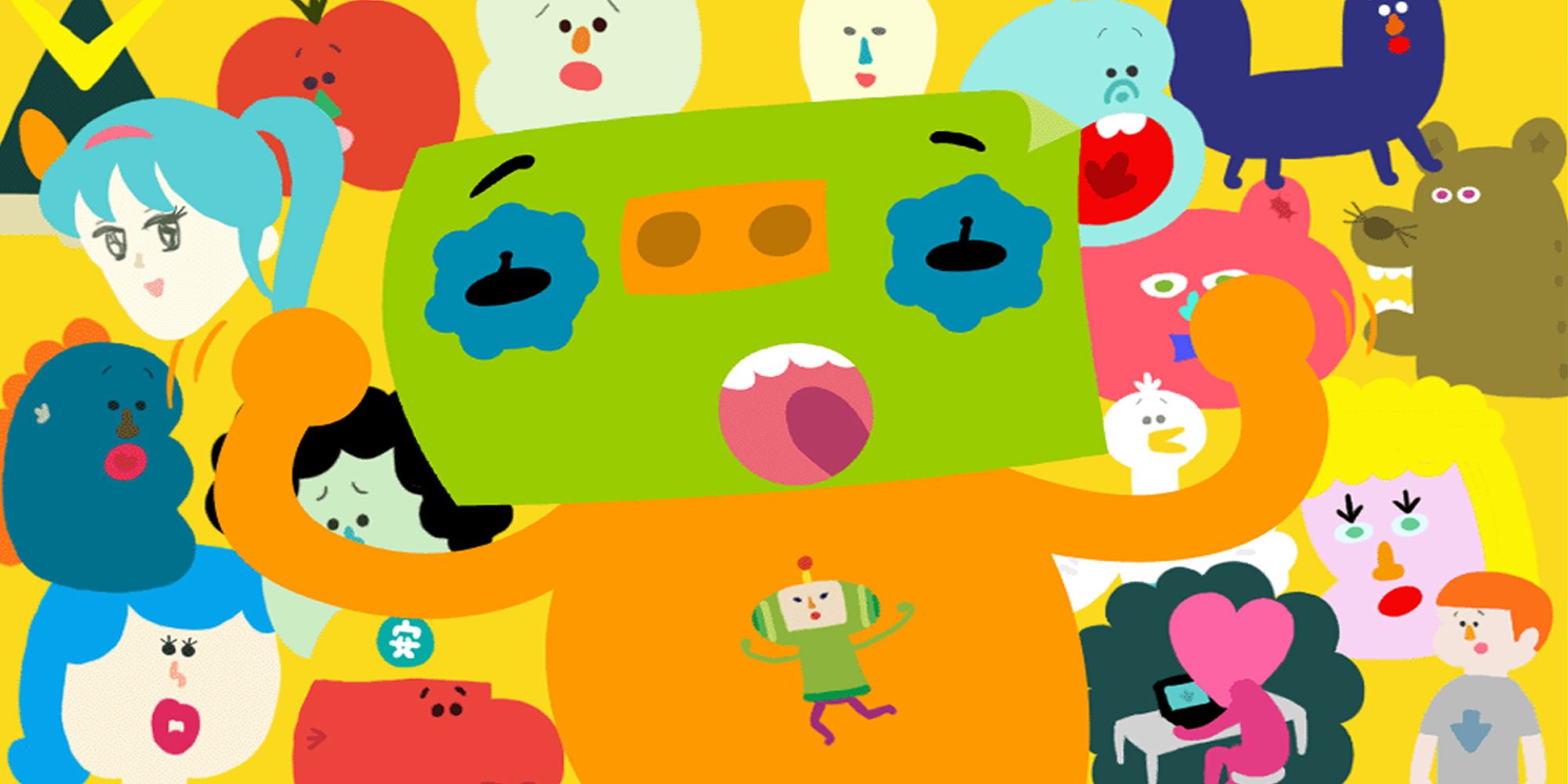 Touch My Katamari was released for the PlayStation Vita on December 17, 2011. Touch My Katamari utilized the Vita's features in a memorable way.
The back touch panel allowed players to stretch and warp the ball as they roamed around. Touchscreen navigation was also an option if players didn't like using the analog controls.
Katamari Damacy Mobile 2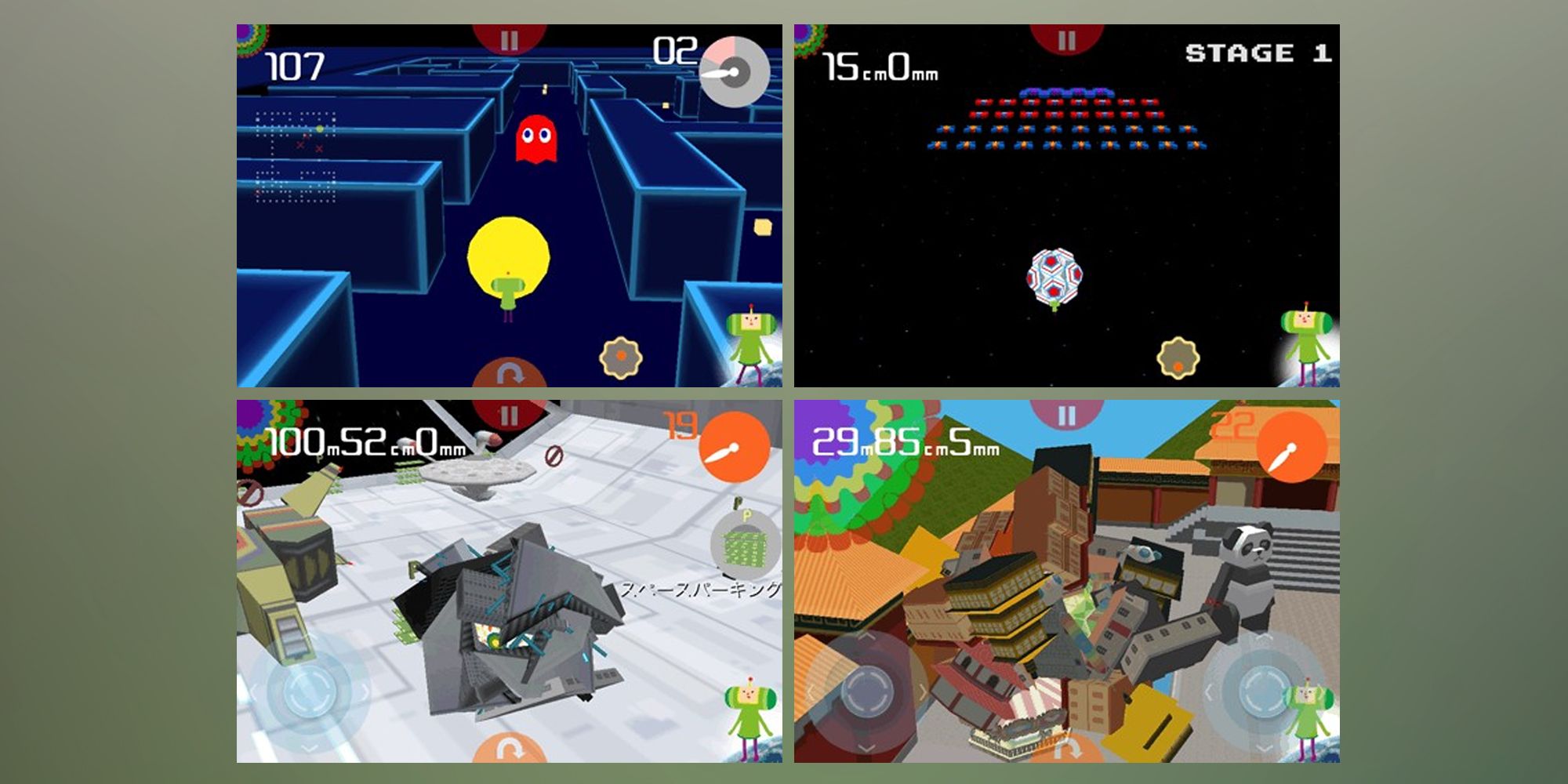 Katamari Damacy Mobile 2 was released on the Apple Store on March 8, 2012. Katamari Damacy Mobile 2 was a Japanese iOS exclusive that can't be downloaded anymore. It definitely went under the radar, despite having crossover maps with Galaga and Pac-Man.
Unfortunately, the only known screenshots were from 4gamer. In fact, if you were to look up this game, you would only find a few results that are actually related to this game.
Tap My Katamari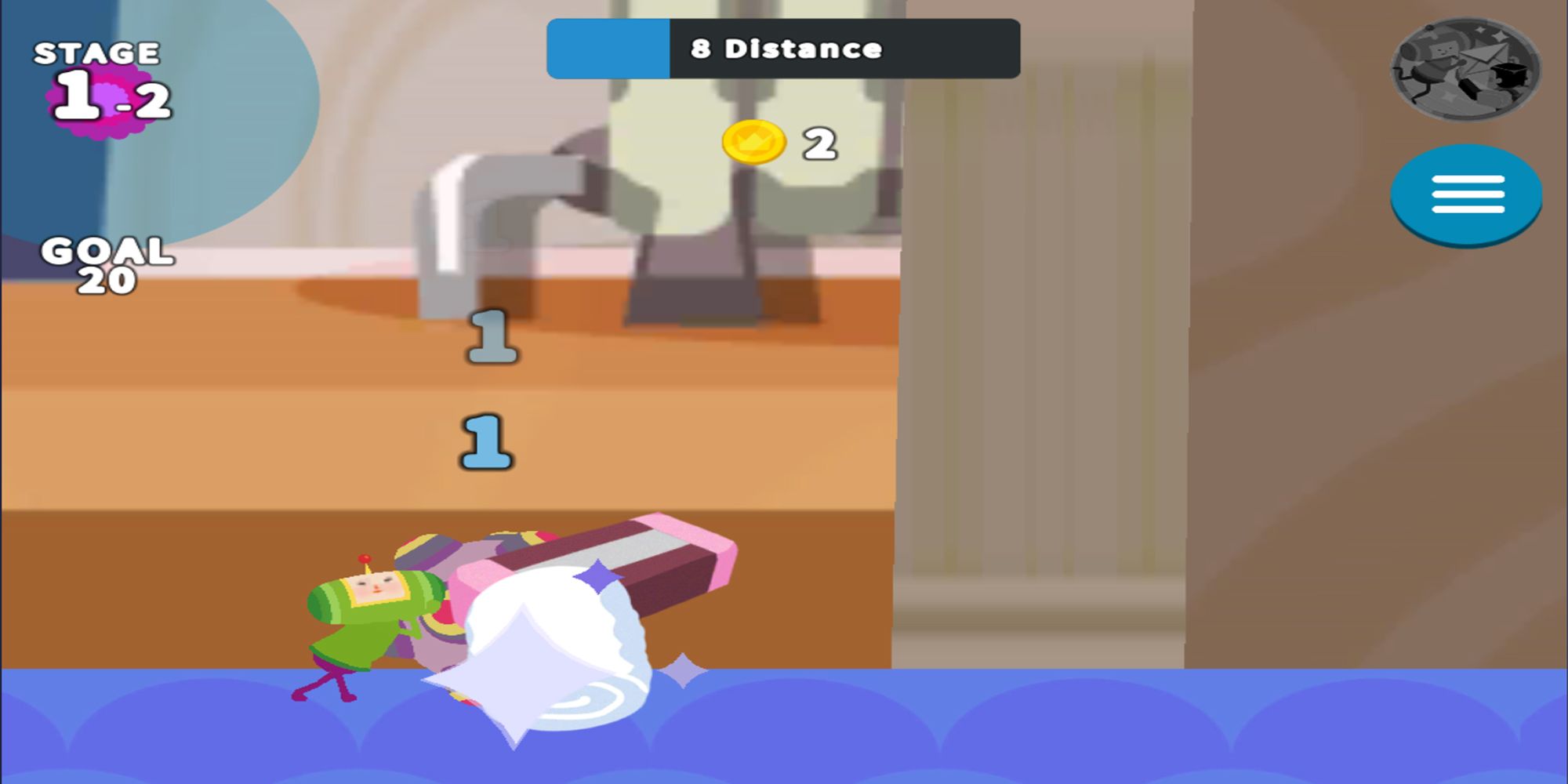 Tap My Katamari was released on iOS and Android on January 4, 2016. It was heavily inspired by idle-clickers like Cookie Clicker. Tap your screen to get the Katamari ball rolling.
For those interested in playing, the bad news is that it's no longer available on the Google Play Store and Apple Store. The good news is that traces of the Android APK are floating around on the internet.
Amazing Katamari Damacy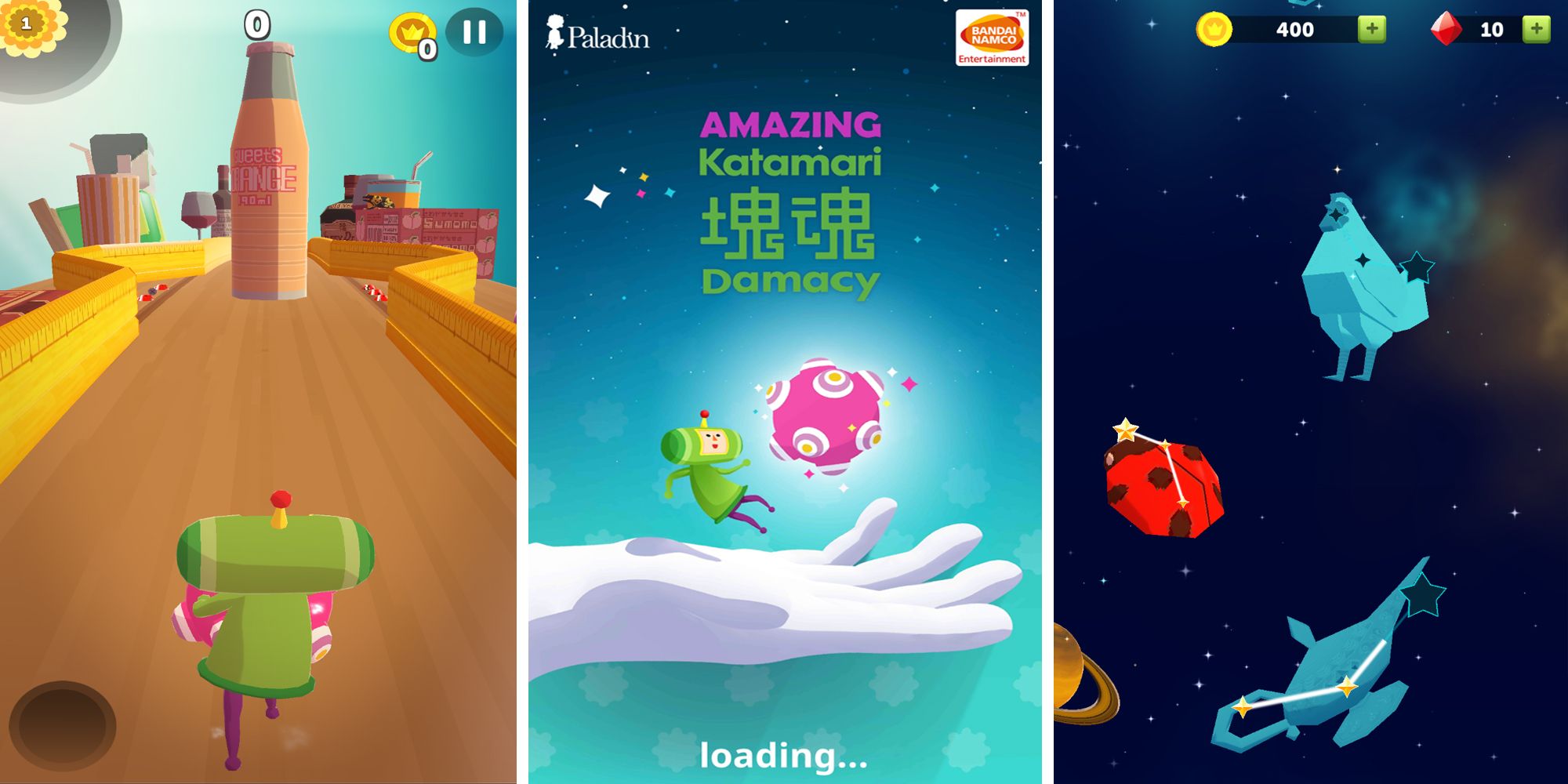 Amazing Katamari Damacy was an Android and iOS exclusive released on December 5, 2017. Gameplay is incredibly similar to Temple Runner. The only difference is that players are building up a Katamari while running indefinitely.
Sadly, the Amazing Katamari Damacy was removed from mobile stores in 2020. Like Tap My Katamari, you can still download a copy with enough patience.
Katamari Damacy Reroll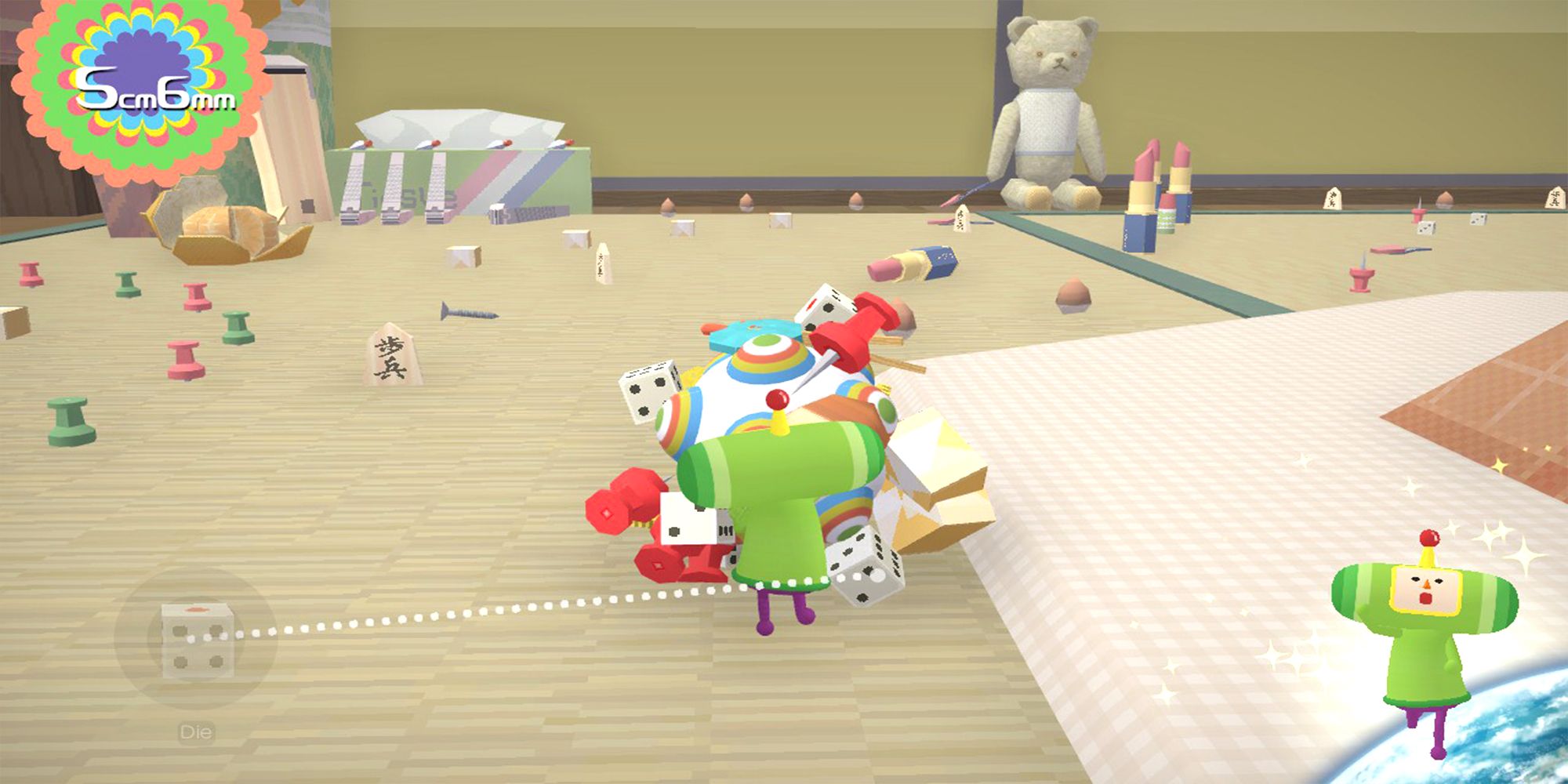 Katamari Damacy Reroll was released on the Nintendo Switch and PC on December 7, 2018. It was later released on the PlayStation 4 and Xbox One on November 20, 2020. Katamari Damacy Reroll is a remaster of the original Katamari Damacy.
The visual changes are among the most notable changes. Most of the cast was redesigned to better match the original art style. Controls were also made similar to We Love Katamari and later releases.
Next: The Best Puzzle Games On The Nintendo Switch