Quick Links
Chapter Three ofLost Judgment is where the world really starts to open up more. You'll be introduced to the Buzz Researcher mechanic that allows you to find extra side cases straight off the bat, opening up a wealth of side content.
RELATED: Lost Judgment Review – An Addictive Thriller That Makes You Question Your Own Sense Of Justice
For this guide, we will not be covering the straightforward parts of the game, and instead will highlight the more important sections that you might find yourself getting snagged on, such as looking in Active Search or Observation Modes, answering questions, and selecting evidence. Naturally, there will be spoilers.
This is one of the chapters that has the least amount of detective work in it, so there are only a couple of sections that you might struggle with. However, this chapter is where the side content really opens up, so you can always scratch your investigative itch that way.
Use Gadgets to Find the Arachnid Man (Observation Mode)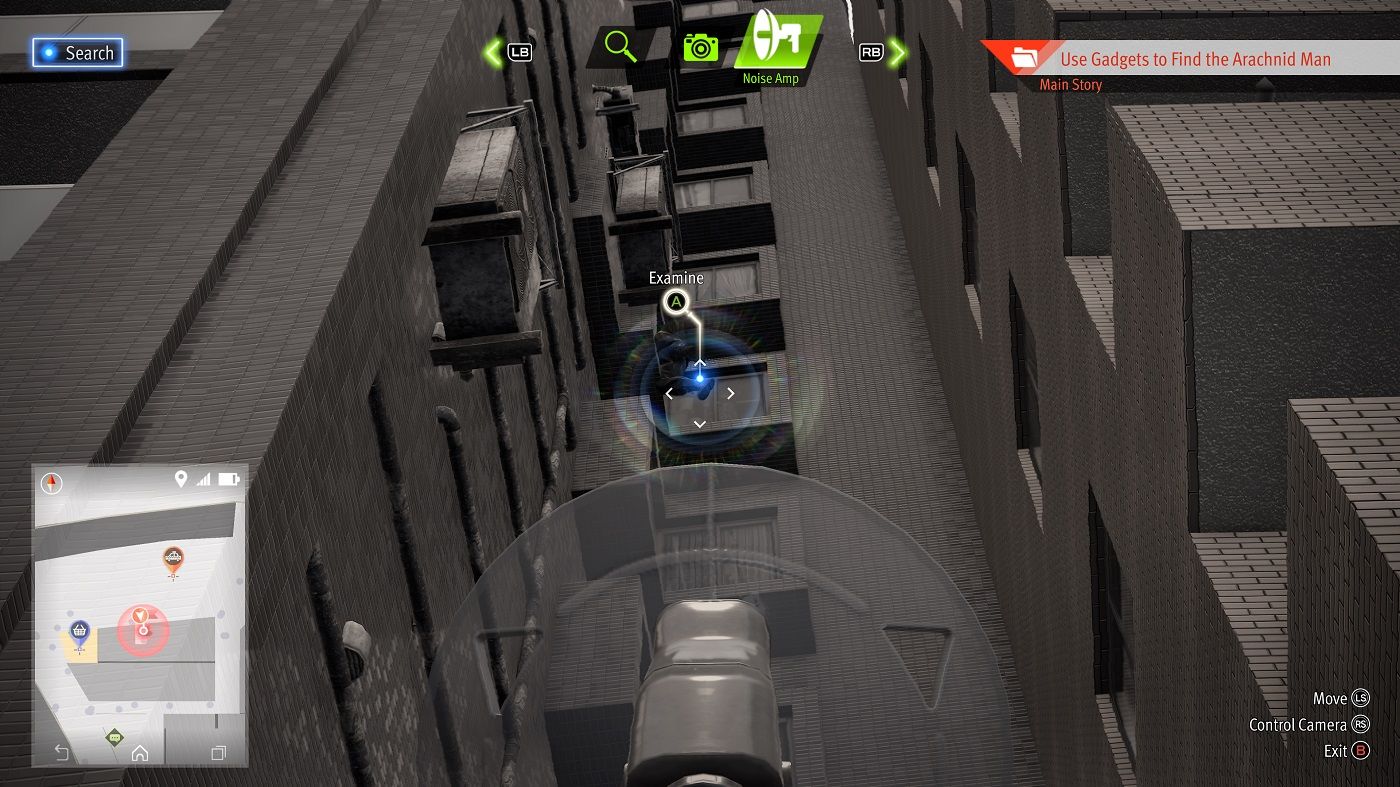 Though this is technically a side case, it's a mandatory one that you must complete in order to progress the storyline. The reason why it's mandatory is that it acts as a tutorial for the Noise Amp, Buzz Researcher, and Chatter features.
After looking up the keyword on Buzz Researcher and identifying a lead, head to the waypoint on your map. Next, use the Noise Amp by entering into Observation Mode and tabbing to the Amp.
Focus in and look upward to identify the man hanging from the side of the building.
Exhaust all the questions, but the man will have an answer for each of them, even if they are highly suspicious.
Enter Observation Mode again, walk behind the man, and examine the women's underwear sticking out of his back pocket.
What Can the Picture Tell Me? (Quick Search Mode)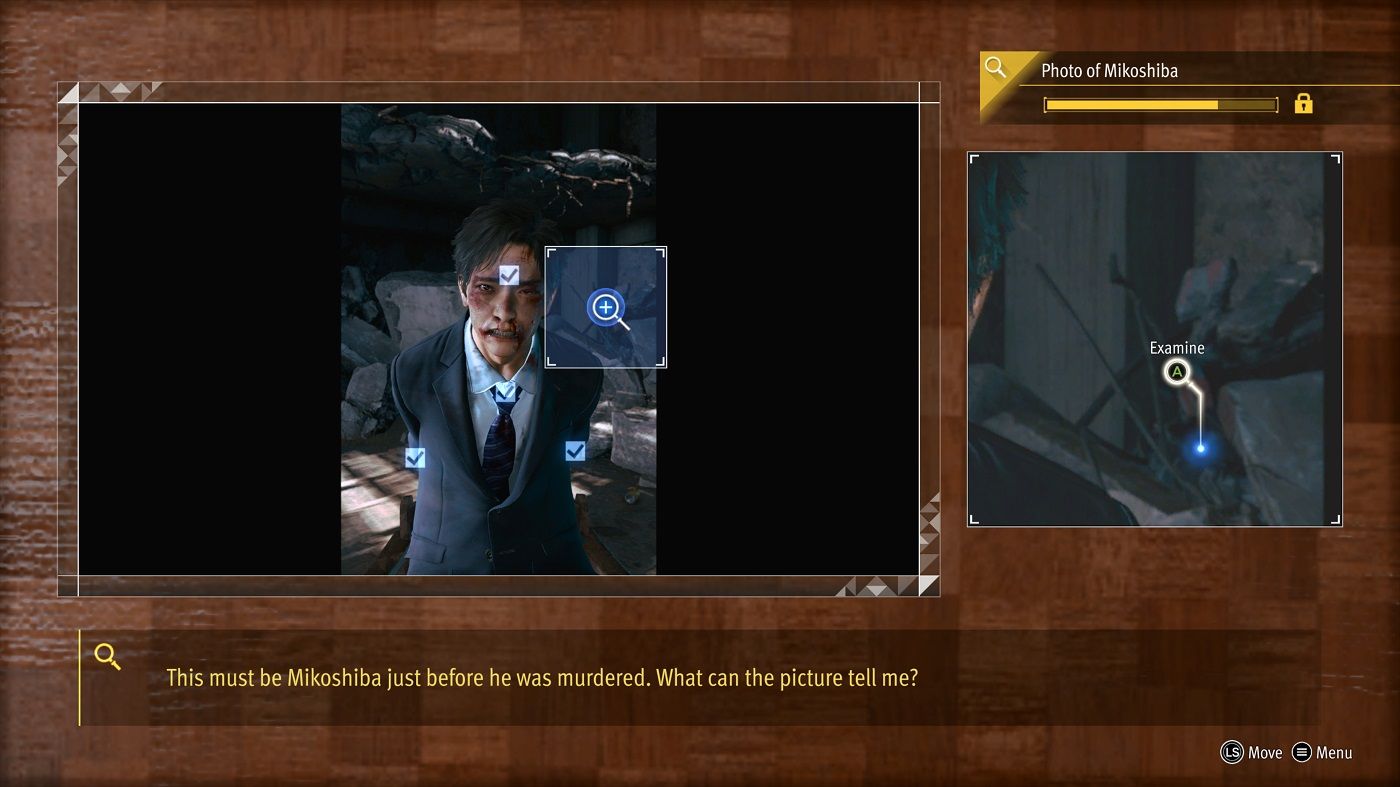 You now have a picture of Mikoshiba from just before he died. Here's what you need to examine:
His forehead/face.
His tie.
His arms.
The rubble on the right side of the photo
Complete the investigation afterward to continue the storyline.
Next: Lost Judgment Interview: Kazuki Hosokawa On Pandemic Development, Dead Souls, and Leaving Kazuma Kiryu Behind