Super Monkey Ball: Banana Mania was something of a surprise. There was a time when Sega released Super Monkey Ball games every year in the early 2000s, but in the 2010s the series largely fell off the radar. Now, between 2019's Super Monkey Ball: Banana Blitz HD remake and Banana Mania, Sega seems determined to restore the franchise's presence. What's more, Sega clearly wants to celebrate Super Monkey Ball, as 2021 marks the 20th anniversary of theseries. Thus, it makes sense for Sega and Ryu Ga Gotoku Studio to go all out, but the extent of the celebration is still surprising.
Banana Mania isn't a wholly new Super Monkey Ball game; it's a compilation of tons of classic levels and game modes from the series. However, Sega is still pulling out all the stops. The game is loaded with all kinds of guest characters, both unlockable and puchasable as DLC. Some of these characters are Sega mainstays who seem like shoe-ins as guest characters, but others are more surprising and unpredictable. Unexpected as the huge guest list may be, it's great to see Sega dedicated to celebrating the Super Monkey Ball brand.
RELATED: Super Monkey Ball Banana Mania is Becoming the Smash Ultimate of Its Genre
Super Monkey Ball: Banana Mania's Guests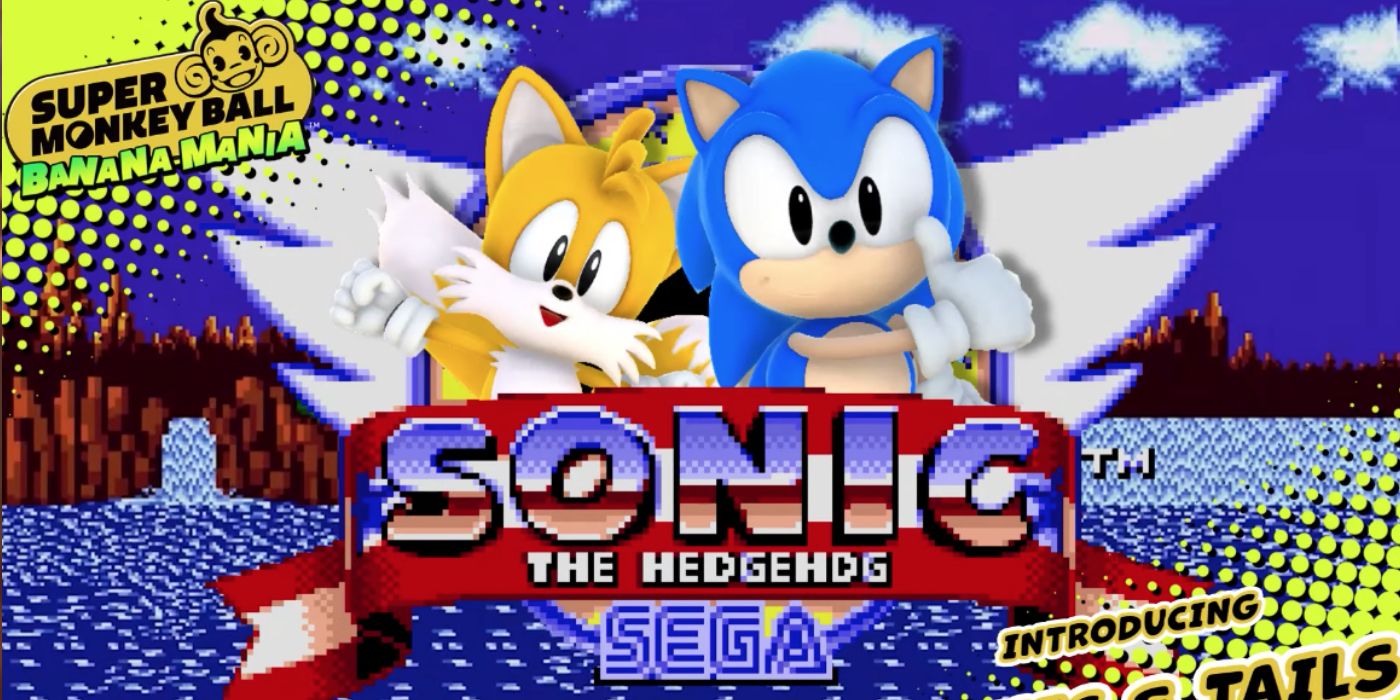 Some of Banana Mania's earliest revealed guest characters were Sonic the Hedgehog and his sidekick Tails. It's no surprise that Sega wants to put these Sonic the Hedgehog stars in Banana Mania, as they're the faces of Sega and their history of racing and platforming makes them appropriate in Super Monkey Ball. Even so, Sonic and Tails didn't telegraph the surprising nature of Super Monkey Ball's other guest characters.
Some other Sega characters from very different franchises will be playable. Long-time Yakuza franchise protagonist Kazuma Kiryu will be in Banana Mania. What's more, Persona 5 has Super Monkey Ball representation with the Phantom Thieves' catlike companion Morgana. These two are iconic Sega characters, making them well worth a Banana Mania cameo. However, the game also features Beat from Jet Set Radio, Sega's acclaimed but long-dormant action platforming IP. Sega is clearly happy to invite all of its most beloved characters to Super Monkey Ball's birthday celebration, but the guest list doesn't end there.
RELATED: Hello Kitty in Super Monkey Ball: Banana Mania is a Big Deal
There's a couple of notable guest characters on the way from outside Sega's realm. For instance, Sega just revealed a Suezo from the Monster Rancer series by Koei Tecmo will be unlockable, adding a rather strange and quirky creature. Perhaps more surprising, Sanrio's Hello Kitty will be playable in Banana Mania. As an extremely valuable character with a worldwide impact, it's surprising that Sega could get Hello Kitty into the game, but she's a perfect guest for the colorful platforming franchise.
Super Monkey Ball Strikes Back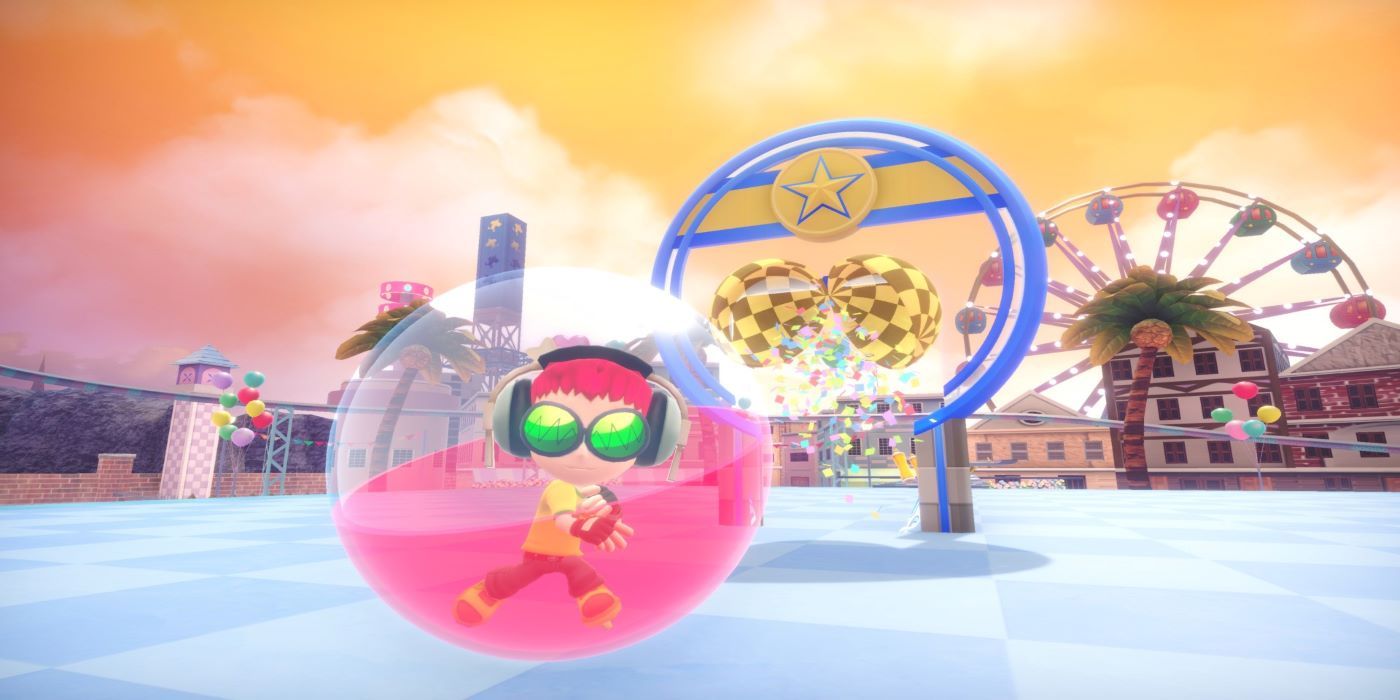 Sega shows a lot of confidence in Super Monkey Ball by bringing so many recognizable characters together in Banana Mania. Super Monkey Ball may not have a major presence in the games industry nowadays, but Sega clearly believes that it can return to its former prominence if it's willing to invest so much time and effort in arranging all of these guest characters.
There's still a few weeks to go before Super Monkey Ball: Banana Mania releases, meaning Sega has plenty of time to surprise fans with more guests. Hello Kitty and Suezo set an interesting precedent as the newest characters, since they're not Sega characters. Maybe there's some more outside friends of Sega coming together for Super Monkey Ball soon.
Super Monkey Ball: Banana Mania releases October 5, 2021 for PC, PS4, PS5, Switch, Xbox One, and Xbox Series X/S.
MORE: Gamescom 2021 Shows Persona 5 is as Big as Ever