Arma 3 has been around for a long time. While some first-person shooters often focus on spectacle over realism, Arma 3 presents an authentic military experience with a sandbox full of weapons and vehicles for players to use. Over the nearly 8 years since the game was released, the developers at Bohemia Interactive continue to release new content for the game. Recently, another update to the military shooter brings massive artillery to the battlefield.
While most war games might focus primarily on infantry, this newest update for Arma 3 aims to bring powerful new artillery to the game. The fourth update for the Global Mobilization DLC, this new content aims to pack a punch. There are 8 new vehicles included here, and many of them are capable of carrying heavy weaponry such as the 2S1 Self-Propelled Artillery. Not only is this fast vehicle capable of crossing small bodies of water, it is capable of firing a number of ordinances such as 122mm shells.
RELATED: DayZ Creator's New Game Icarus Delayed, Beta Coming in August
Even though the update has a number of other impressive vehicles such as the M109 self-propelled howitzer and the BrPz 1 'Biber' combat support vehicle, one of the major highlights of this new content is the Russian 2P16 short-range ballistic missile launcher. This impressive weapon is capable of being equipped with a nuclear warhead. Considering it's a nuke, this is the most powerful weapon added to the game so far.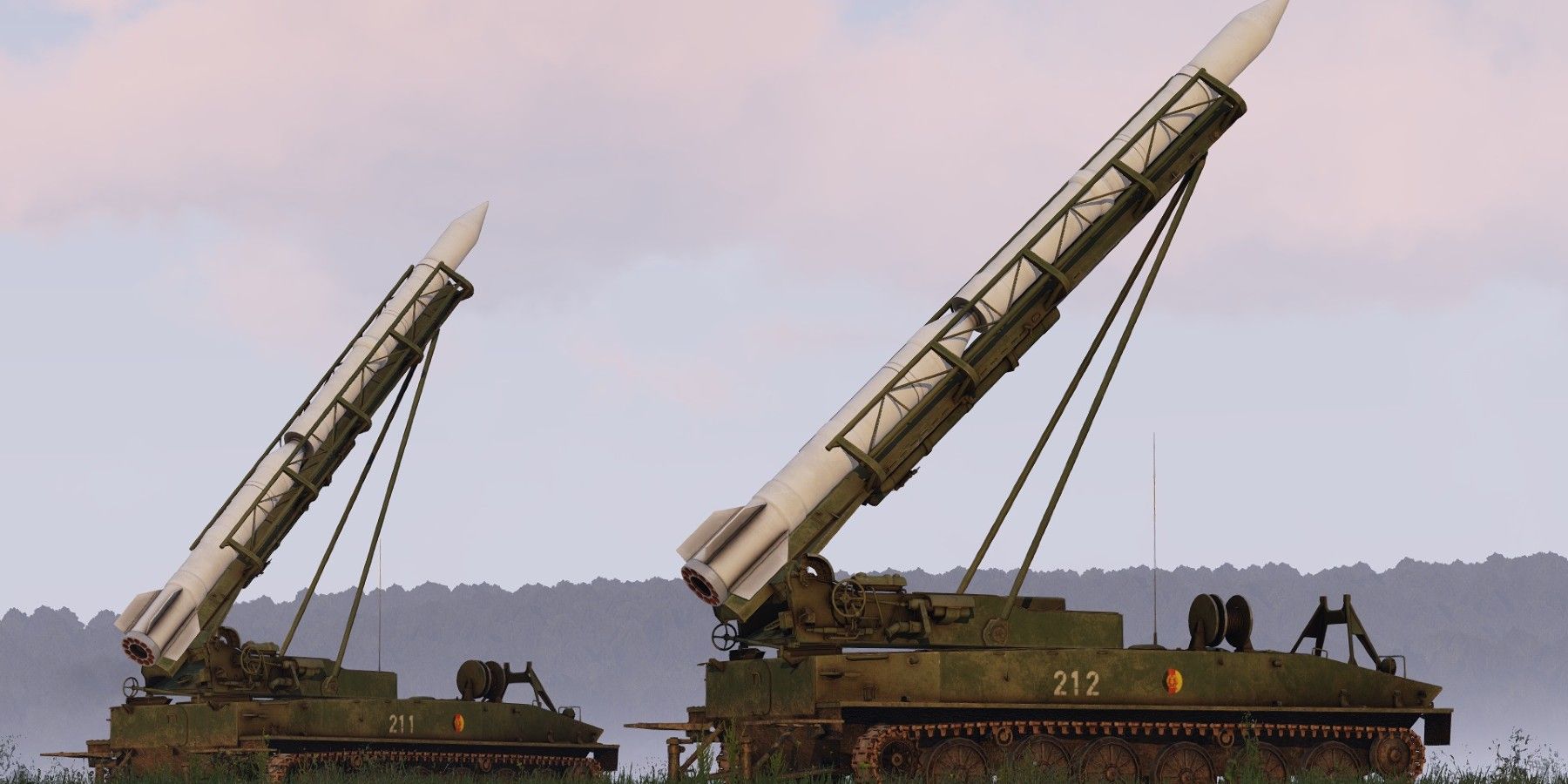 Beyond the powerful vehicles and weapons added to the game, players have some new modes to sample as well. These include a co-op mission called Ninjas, new settings for Warlords multiplayer games, and more. Furthermore, players now have access to an in-game camera.
While the Global Mobilization update is the newest update for the game, this isn't the only content drop that Arma 3 has received this year. Back in April, the Vietnam Expansion S.O.G. Prairie Fire was added to the military simulator. That update included a number of authentic skirmishes from the Vietnam War era. In addition, it contained a co-op campaign created for up to 14 players.
It's exciting to see a game like this continue to see support this many years after release. Part of the reason for this seems to rest with the community's involvement with the game. Over the years, fans have added new mods to Arma 3 such as one mod that turned the game into Halo.
As this new update for Arma 3 releases, other major war games are preparing to launch in the last few months of 2021. Games such as the new Call of Duty: Vanguard look to recreate some of the most iconic moments from World War 2. On the opposite end of the spectrum, EA's Battlefield 2042 aims to deliver massive battles set in the future.
Arma 3 is available for Microsoft Windows, OS X, and Linux.
MORE: The 20 Hardest FPS Games Ever Made, Ranked
Source: PCGamesN