Borderlands 3 fans have no shortage of loot sources, with many of the game's best items having a dedicated loot source. However, getting a specific weapon can be a grind, especially for players that want certain anointments. For those more concerned with having weapons that are fun to use than they are with having a perfect build, the Golden Chest serves as one of the quickest ways to get solid loot in Borderlands 3.
To open Borderlands 3's Golden Chest, which can be found to the right of the staircase that leads down to Ellie's garage, players will need some Golden Keys. These keys can only be acquired by redeeming Shift Codes, with said codes often being posted online at random via the official Borderlands social media accounts. Gearbox developers also share codes regularly, giving the community even more sources for them. For those who need some fresh loot, here are all the Shift Codes that are active right now.
RELATED: Borderlands 3 Fan Shows Off Zer0 Embroidery Project
All The Currently Active Shift Codes In Borderlands 3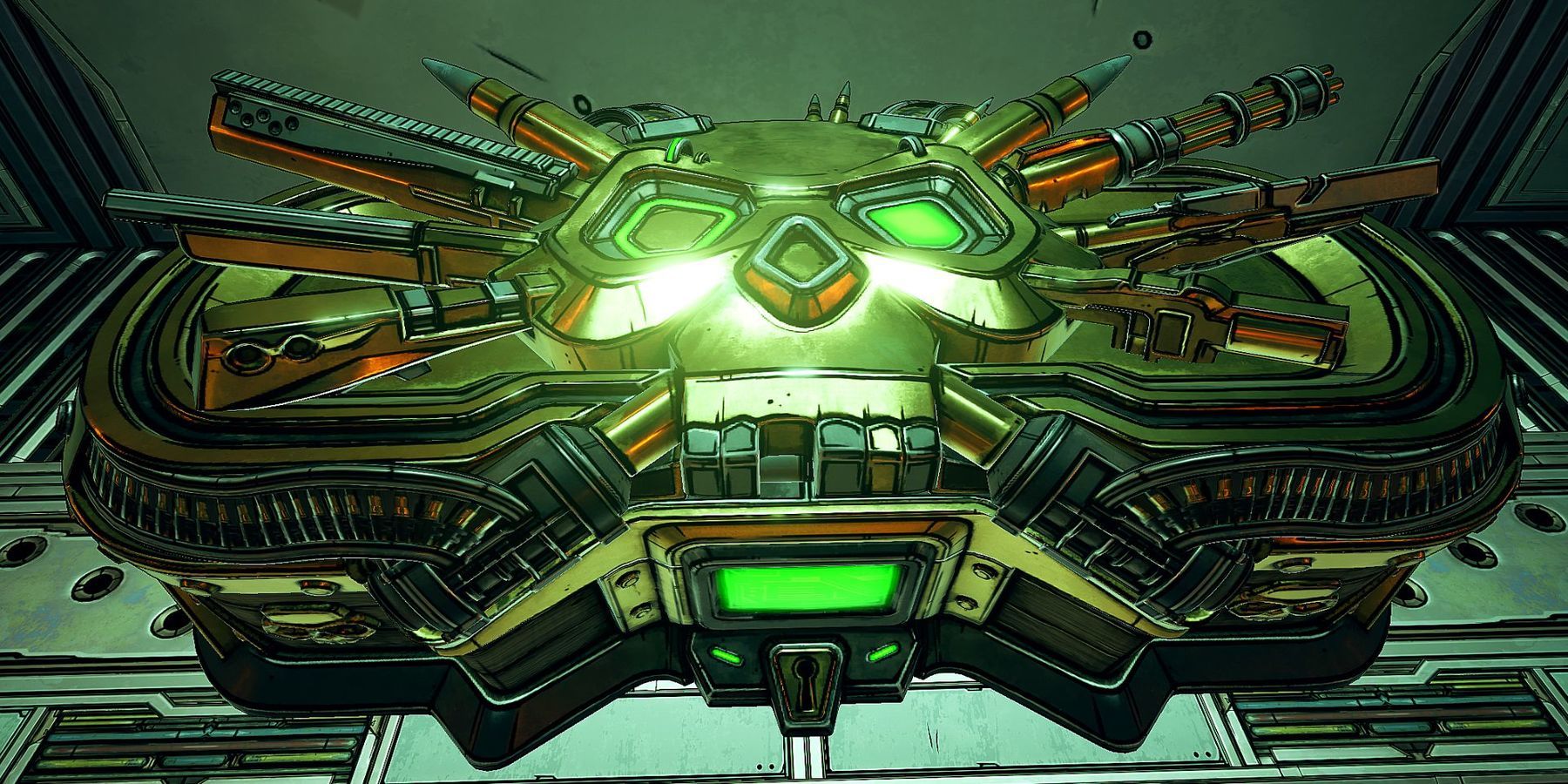 While there have been dozens of Shift Codes over the years for each game in the Borderlands series, most come with an expiration date attached. Usually, each code lasts about one week, giving players a brief window to redeem them and add some Golden Keys to their inventory. Fortunately, none of the keys below have known expiration dates, though with the first 3-key code being newer, players may want to prioritize redeeming it just in case. The active Borderlands 3 Shift Codes are as follows.
3 Golden Keys – 5S5B3-JTTZH-5RCFZ-FT3JB-HFTR9
3 Golden Keys – ZFKJ3-TT3BB-JTBJT-T3JJT-JWX9H
1 Golden Key – HXKBT-XJ6FR-WBRKJ-J3TTB-RSBHR
1 Golden Key – ZRWBJ-ST6XR-CBFKT-JT3J3-FRXJ5
1 Golden Key – ZFKJ3-TT6FF-KTFKT-T3JJT-JWX36
1 Golden Key – Z65B3-JCXX6-5JXW3-3B33J-9SWT6
1 Golden Key – 9XCBT-WBXFR-5TRWJ-JJJ33-TX53Z
With 11 Golden Keys currently up for grabs, Borderlands 3 players can get a nice lineup of loot for their next adventure. For those new to the game and unsure of how to redeem these codes, there are two options. The official Shift website will work best, as players can copy and paste the codes directly into the 25-digit box. For those looking to do it in-game, a Shift section can be found in the pause menu. Once redeemed, players can check their mailbox, and they should find all of the keys waiting for them. Clicking on each message will add the keys to a player's inventory, and from there they can use them on the Golden Chest whenever they see fit.
However, Borderlands 3 fans may want to strategize when it comes to their Golden Key spending. Once a key is used, it's gone for good. With the currency being in such a limited supply, players should only spend their keys when they are sure about the decision. The loot scales to match the level of the key user, too, so waiting until Borderlands 3's max level of 72 is hit may be the smartest idea. Regardless, these 11 Golden Keys should allow players to snag at least a few Legendaries, which should help them on their journeys across Pandora and other planets.
With Borderlands 3's Diamond Armory and Vault Cards providing even more ways to get top tier loot, there are a lot of ways to access deadly weapons without farming bosses. The Golden Chest is continuously supported by Gearbox, though, so those that see it as a good way to stock up on weaponry should keep an eye on Borderlands' social media accounts going forward. While this list may be accurate now, fresh codes will likely appear very soon.
Borderlands 3 is available now on PC, PS4, PS5, Stadia, Xbox One, and Xbox Series X.
MORE: Borderlands 3's FL4K and Zer0 Mysteries Explained