Call of Duty: Warzone fans that are tired of the traditional battle royale experience are in luck, as two very different game modes are being added in Season 5 Reloaded. With one dropping on September 9 and the other coming later, Call of Duty: Warzone fans should be very busy until Season 6.
The first mode is a variant of the Warzone Rumble playlist, which was a 50v50 Deathmatch experience. As indicated by the Season 5 Reloaded roadmap, the Clash game mode will be available as soon as the midseason update goes live. The mode takes place across a series of locations, with Downtown, Boneyard, and Factory specifically mentioned. The 50v50 format will remain, guaranteeing that every match is hectic and provides plenty of opportunities for intense gunfights.
RELATED: TimtheTatman Teamkills Dr Disrespect in First Warzone Stream on YouTube
Clash will feature Call of Duty: Warzone mechanics like loadouts, armor, and cash. Vehicles will also appear, as will some buy stations. Intriguingly, contracts will feature too, giving players a Deathmatch variant that is closely inspired by the traditional battle royale gameplay. Players will also be able to collect special powerups from defeated enemies, though Raven Software has not yet specified what these boosts will be. However, they are supposedly "game-changing," meaning that players should be thorough when looting the corpses of their adversaries.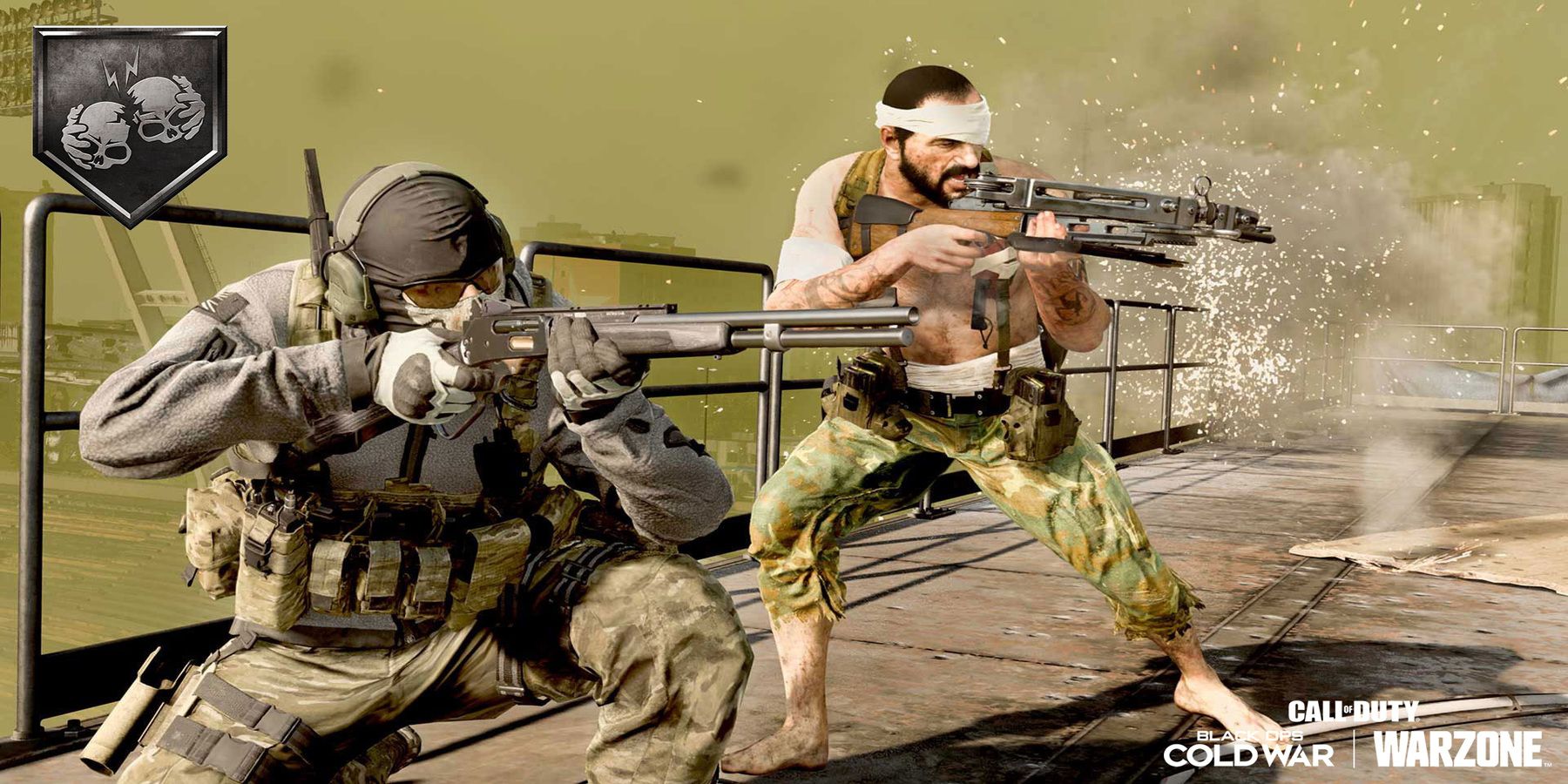 For those more interested in the classic battle royale playstyle, the difficult Iron Trials '84 mode will likely be more appealing. For starters, the playlist will feature more base health for each competitor, with health regeneration also adjusted. This means that fights will last longer and be more intense, which could be made even more challenging due to the lack of free loadout drops. Players will need to purchase loadouts if they want one, and the cost is increased at the buy station. As for Call of Duty: Warzone's iconic Gulag, it will see tactical equipment, shotguns, and akimbo weapons removed.
Alongside a more skill-focused Gulag experience, those that win their one-on-one fight will drop back into the map with their Gulag weaponry. According to a Call of Duty Blog post, there will also be changes to "environmental elements" in Iron Trials 84', though it is unclear how exactly Verdansk 84 is going to be adjusted. Regardless, winners will get an exclusive Calling Card, a nice incentive for Call of Duty: Warzone players to give it their all when trying out the mode. While no release date is specified, it will be coming later in Season 5 Reloaded.
Based on the two descriptions, both modes should play very differently from one another. With Call of Duty: Warzone's Numbers event taking place on September 21, too, it seems like there is going to be a lot to do in the free-to-play game throughout the month.
Call of Duty: Warzone is available now on PC, PS4, PS5, Xbox One, and Xbox Series X.
MORE: Call Of Duty: Warzone – Best Loadouts In Season 5
Source: Call of Duty Blog