As Twitch becomes increasingly popular, so too do the streamers who broadcast themselves. Online personalities like Amouranth, HasanAbi, and Ludwig continue to garner attention and coverage from mainstream media – a feat that would have been unheard of a decade ago. A lot of the coverage of Twitch has been negative, however, and Internet fame has in many cases proven to be harmful for both creators and fans. A prime example of this is regarding Twitch streamer CallMeCarson, whose grooming controversy has been the subject of ongoing discussion.
Carson King, better known as CallMeCarson, is a 22-year-old content creator from Indiana. He joined YouTube and began making videos as early as 2011 before creating his main account on May 10, 2012. At its peak, his YouTube channel had over three million subscribers, but he's more recently gained widespread attention after allegations of grooming underage fans were levied against him. Now, as Carson returns to streaming and makes plans for the upcoming year, many have begun to reexamine the controversy that surrounds him.
RELATED: CallMeCarson Runs Into Awkward Pokemon Dialogue During Twitch Return Stream
What Made CallMeCarson Popular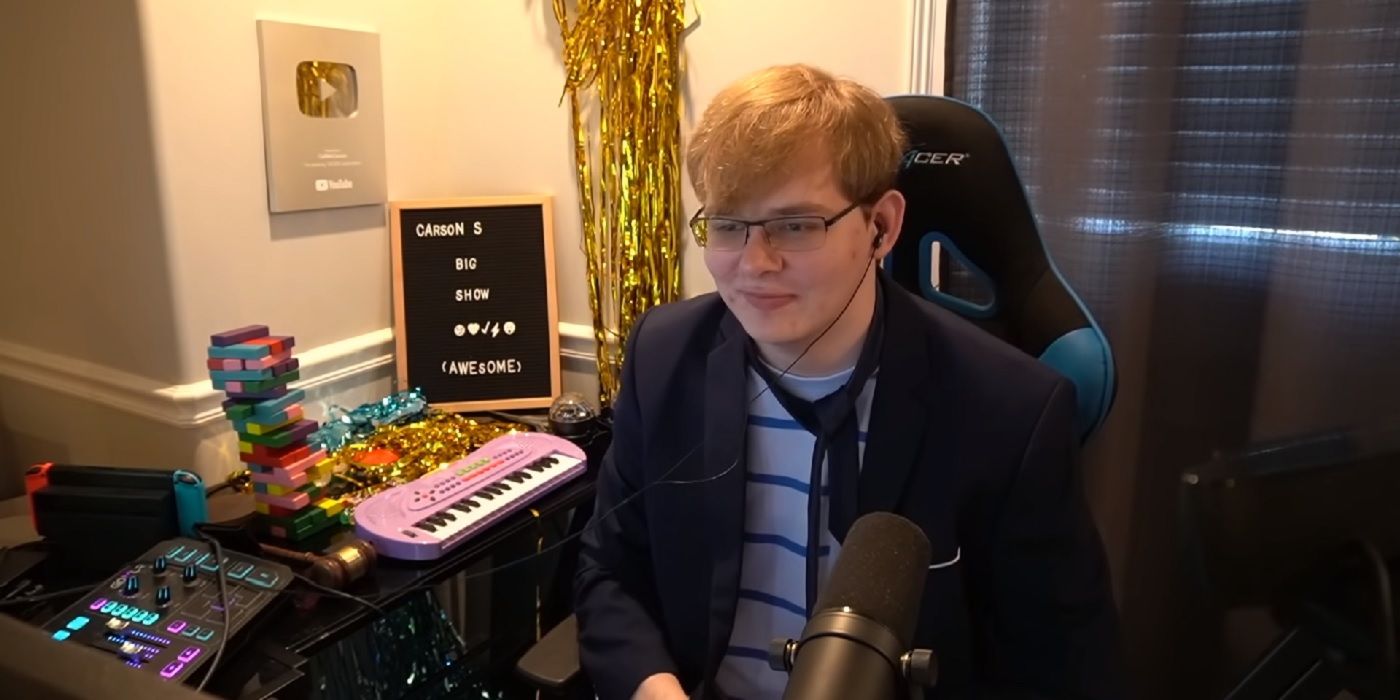 CallMeCarson's popularity exploded around the end of 2019. It was then that an image of Carson crying (taken from a Minecraft stream in June) began to circulate on the web. Joe Swanson from the TV series Family Guy was later photoshopped into the image, and users began to reupload the image with different captions.
Building on this growth, Carson's channel only continued to grow as he and other streamers like jschlatt and Ted Nivison started the now-defunct Lunch Club in January 2020. The group produced a podcast, livestreams, and a handful of YouTube vlogs and challenges. Ultimately, though, Lunch Club disbanded in November 2020, at the time citing COVID-19 as the reason why.
CallMeCarson's Grooming Allegations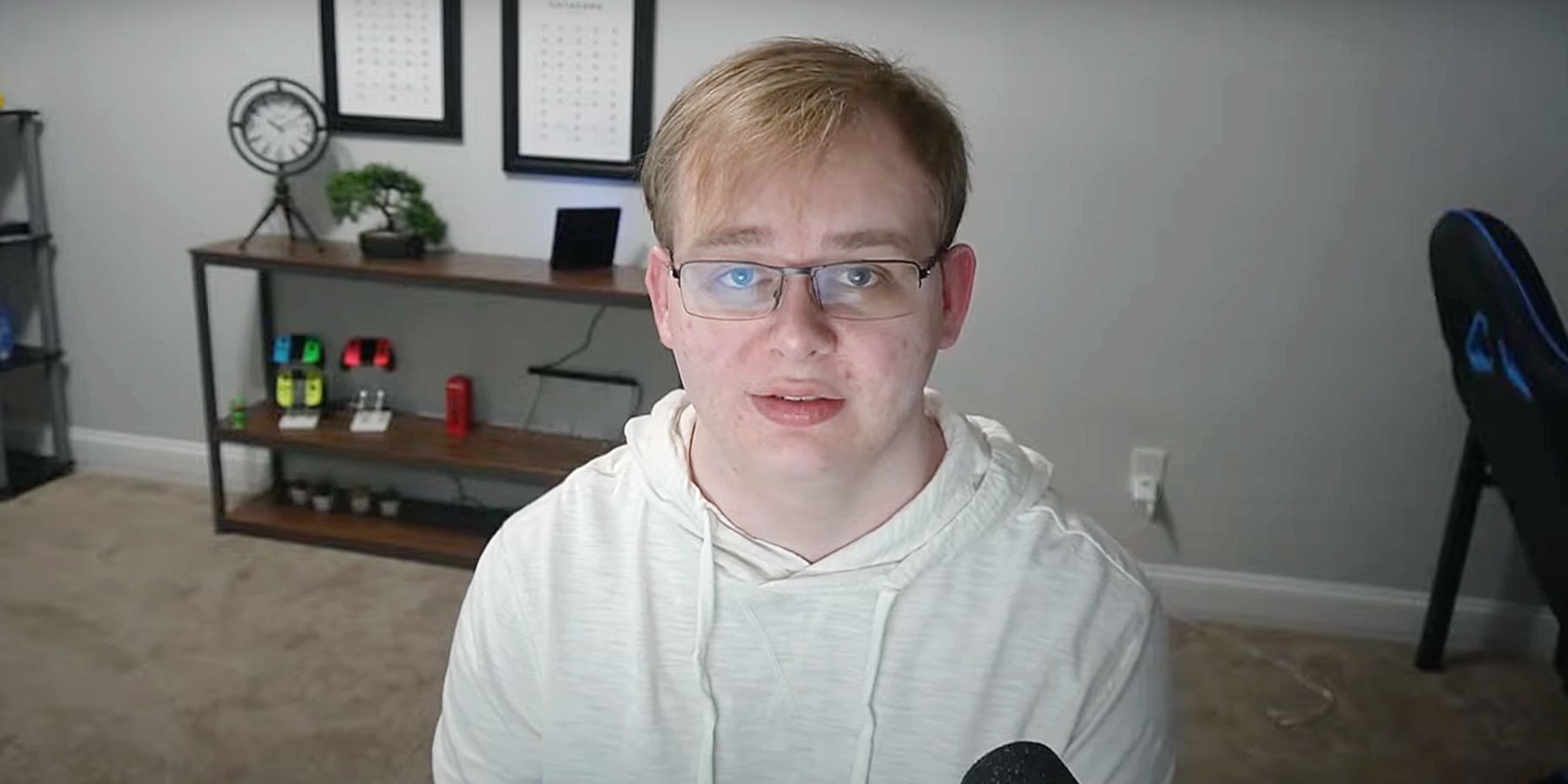 It was revealed on January 4, 2021 by Lunch Club members Hugbox and Traves that the group disbanded after Carson admitted to them he had exchanged nude photos with underage fans. Later that day, Twitter user miniborb (whose account is now inactive) outlined the details of her interactions with Carson and tweeted screenshots of their Discord conversations.
Other collaborators like Slimecicle, CScoop, jschlatt, and Ted Nivison subsequently denounced Carson's actions. Discussions regarding CallMeCarson have been divisive, with some stating that the two-to-three-year age difference between Carson and the recipients of his messages absolves him of any crimes. Others have replied to this point by stating Carson leveraged his position as a YouTuber and abused a power dynamic to exploit the minors with whom he messaged.
RELATED: Twitch's Hate Raid Controversy Explained
CallMeCarson's Return to Streaming
After news of his actions spread, Carson stopped posting on his social media platforms. The only communication from Carson during this time (January 2021 to August 2021) was a single Tweet posted on June 19: "give me a little bit longer." Then, on August 25, Carson uploaded a video to his channel in which he announced that, for the next year, he is going to donate his Twitch profits to various charities. Addressing possible criticisms of this decision, CallMeCarson stated the so-called "Year of Charity" was not "an excuse to sweep things under the rug." He went on to say, "I'm doing this because I want to turn a negative situation with a lot of eyes on it into something positive that will help a lot of people."
Carson began streaming again on September 1. Users in his chat predominately expressed support for Carson, although there is the occasional reference to this year's events. The distance between content creators and their audience has shrunk immensely over the past decade. This brings with it significant consequences, and situations like these deserve a type of nuance that's difficult to attain over the web. If things are to change, interactions between content creators and their audience also need to change.
MORE: Twitch Streamer Hasan's House Controversy Explained