Quick Links
Updated September 7, 2021: Currently in Destiny 2, fusion rifles continue to be the hot topic around the community, thanks in large part to the Season of the Lost mod known as Particle Destruction. While Fusions and Linear Fusions were always going to be improved thanks to the buffs each type recieved this season, the seasonal mod has taken them to a whole new level. With it equipped, players can apply a debuff up to five times on any enemy hit by a fusion or linear fusion rifle, thereby increasing the damage done.
The the mod has helped fusions like One Thousand Voices and Vex Mythoclast rise in popularity, fans have discovered that Hand Cannons have also become a damage monster. While Hunters gain the benefit of the reworked Lucky Pants exotic, Hawkmoon users have found a glitch that let's them reuse the Paracasual Shot. Essentially, the glitch allows users to continue shooting the high damage last bullet in conjunction with the hand cannon holster mod equipped on the leg armor.
RELATED: Destiny 2 Streamer ZkMushroom Uses Incredible PvP Cheese Spot
For now, the season progresses forward with another week of Season of the Lost. Naturally, this means another influx of content for Destiny 2 players to check out including another Astral Alignment, weekly challenges, missions, and rewards. For the complete look at all of the new content available for the week of September 7 including, Nightfalls, Crucible modes, and challenges, here is everything players need to know.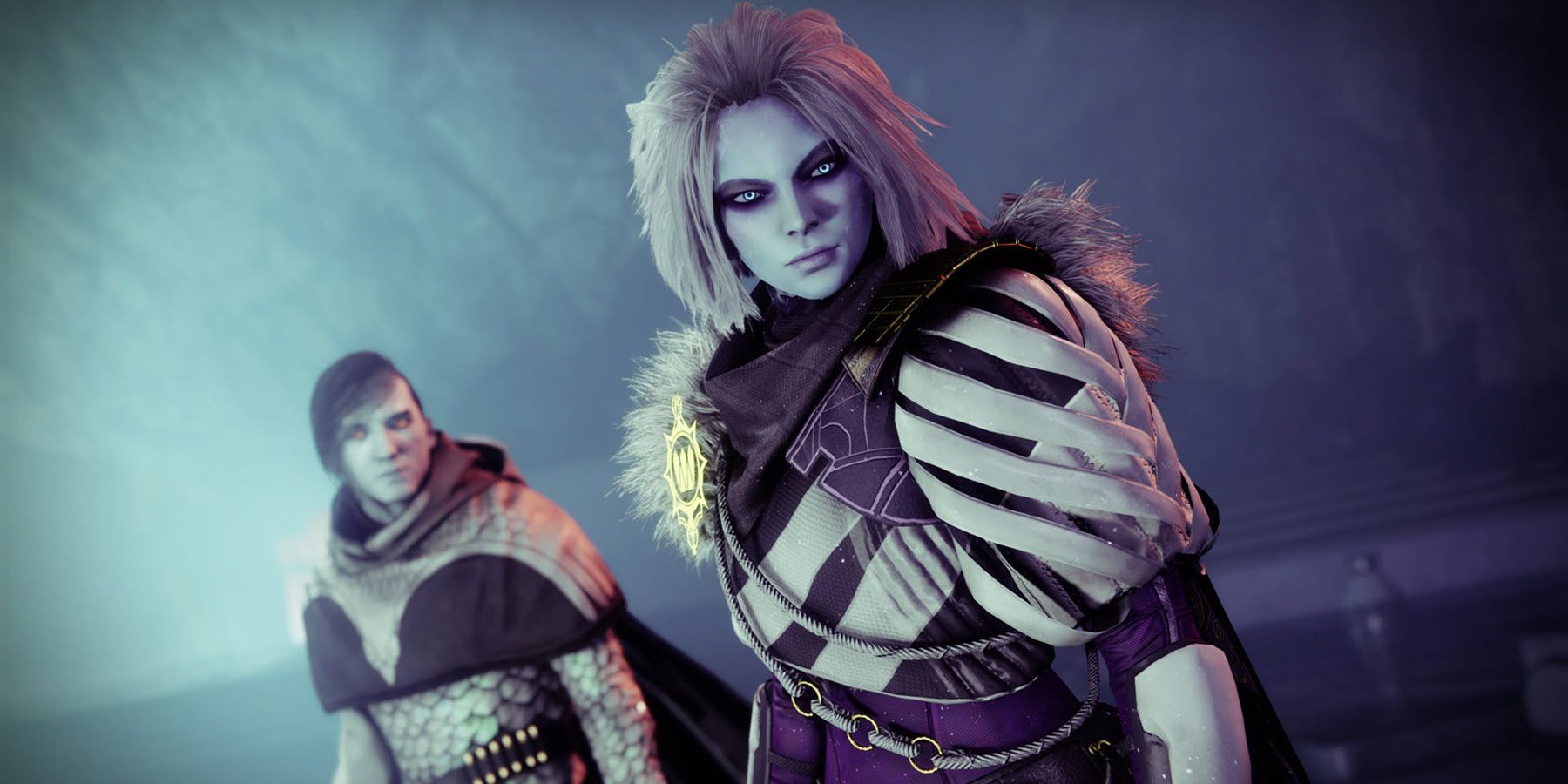 Weekly Nightfall and Modifiers
Nightfall Strike The Ordeal: Exodus Crash
Adept Modifiers:
Arach-NO!: When defeated, Fallen Vandals spawn a web mine at their feet.
Hero Modifiers:
All previous modifiers.
Champions: Overload and Barrier
Champions: Fallen
Thavik's Implant: Incoming Arc and environmental damage increased.
Legend Modifiers:
All previous modifiers.
Equipment Locked: Unable to change equipment once the mission starts.
Match Game: Enemy shields are highly resistant to all unmatched elemental damage.
Legend Modifiers: Locked Loadout, Match Game, and Extra Shields.
Master Modifiers:
All previous modifiers.
Togetherness: Base health regen is reduced. If near another player, health regen is increased.
Master Modifiers: Champions: Mob, Locked Loadout, Match Game, and Extra Shields.
Champions: Mob: This difficulty adds more champion enemies.
Grandmaster Nightfall Details:
With the start of a new season, Grandmaster Nightfalls are on hiatus. Players can take these on when they return on October 5.
Rewards:
Powerful (Tier 1) Reward: Earn 3 points for completing runs with higher difficulties granting additional points.
Pinnacle Reward: Get a 100K score to earn a pinnacle reward.
The Nightfall exclusive loot this week is: Impact Velocity sparrow and The Comedian shotgun.
Vanguard Strikes: Complete 3 strikes in the playlist.
Elemental Modifier: Arc Singe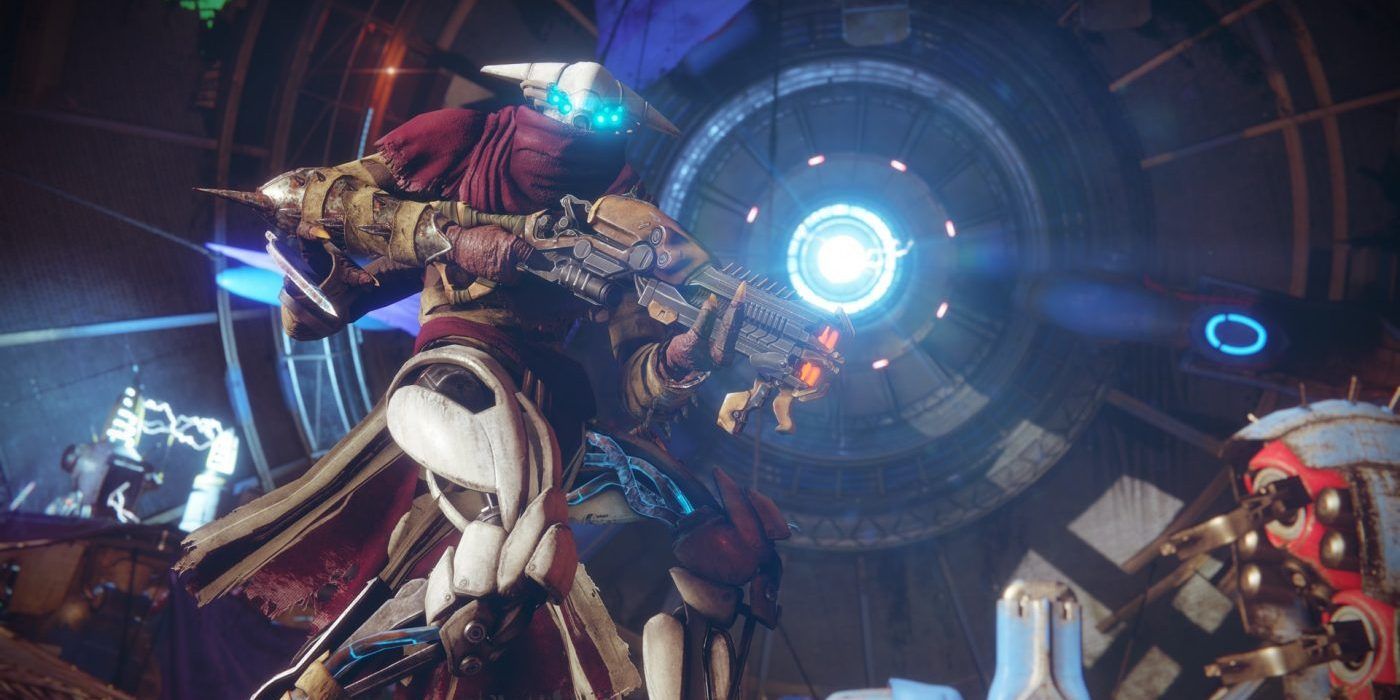 Season of the Lost Activities
During Season 15, players have new missions to complete. Astral Alignment has players working together to align the Dreaming City's ley-line network in a brand new 6 player matchmade activity.
The weekly mission continues with the next parts to the Wayfinder's Voyage inside of the Shattered Realm, taking players there in order to find Mara Sov's lost Techeun aka tech witches.
The Season of the Lost exotic quest called Tracing the Stars continues on this week, tasking players with finding another set of Atlus Skews around The Dreaming City. Eventually, this will lead players to the Ager's Scepter, an Awoken weapon originally intended to be used by Uldren Sov.
Europa: Exo Challenge, Eclipsed Zone, and Empire Hunt
This week on Europa, players can participate in the Simulation: Survival mission for the Exo Challenge. Players will survive both the harsh weather and Vex enemies.
Eclipsed Zone: Evantide Ruins
Empire Hunt: Kridis, the Dark Priestess
Season Pass Challenges
Season of the Lost has arrived and so to has an all new set of weekly challenges to work through. Over the next 10 weeks or so, players can complete a number of different style challenges involving finishing the seasonal quests, taking part in various activities, as well as defeating enemies to unlock resources, experience, and more. Here's a complete breakdown of the first week of challenges:
Wayfinder's Voyage III – Use the Wayfinder's Compass to complete Wayfinder's Voyage III. Defeat Taken and Hive andwhere with Stasis granting bonus progress.
Umbral Wayfinder III – Focus Tier II or greater Umbral Engrams. Open Wayfinder's Troves in the Astral Alignment activity.
Initiate Ley Liner – Complete rounds of Astral Alignment and defeat Taken with the Taken Relic.
Astral Telemetry I – Gather Paralax Trajectories from playlist or Astral Alignment activities or from Ascendant Anchors found on Destinations and int he Shattered Realm.
Sacred Scorcher – Defeat Guardians in Team Scorched with bonus progression for charged kills.
Primevil Entourage – Defeat Taken in Gambit with bonus progression for tougher combatants.
Light Moon Rising – On the Moon, earn progress by completing bounties, patrols, public events, and Lost Sectors.
Challenger's Apogee – Reach Power Level 1320 by earning powerful rewards and Prime Engrams.
Long-Range Callibration – Calibrate long-range weapons (Pulse Rifles, Bows, and Trace Rifles) on the Moon. Bonus Progress in Lost Sectors.
Ultimate Champion – Defeat Champions in any Nightfall strike on Hero difficulty or Higher. Earn bonus progress at higher tiers.
For tips on how to complete previous weekly challenges, make sure to visit our Season of the Lost Challenge Guide.
Raid Challenges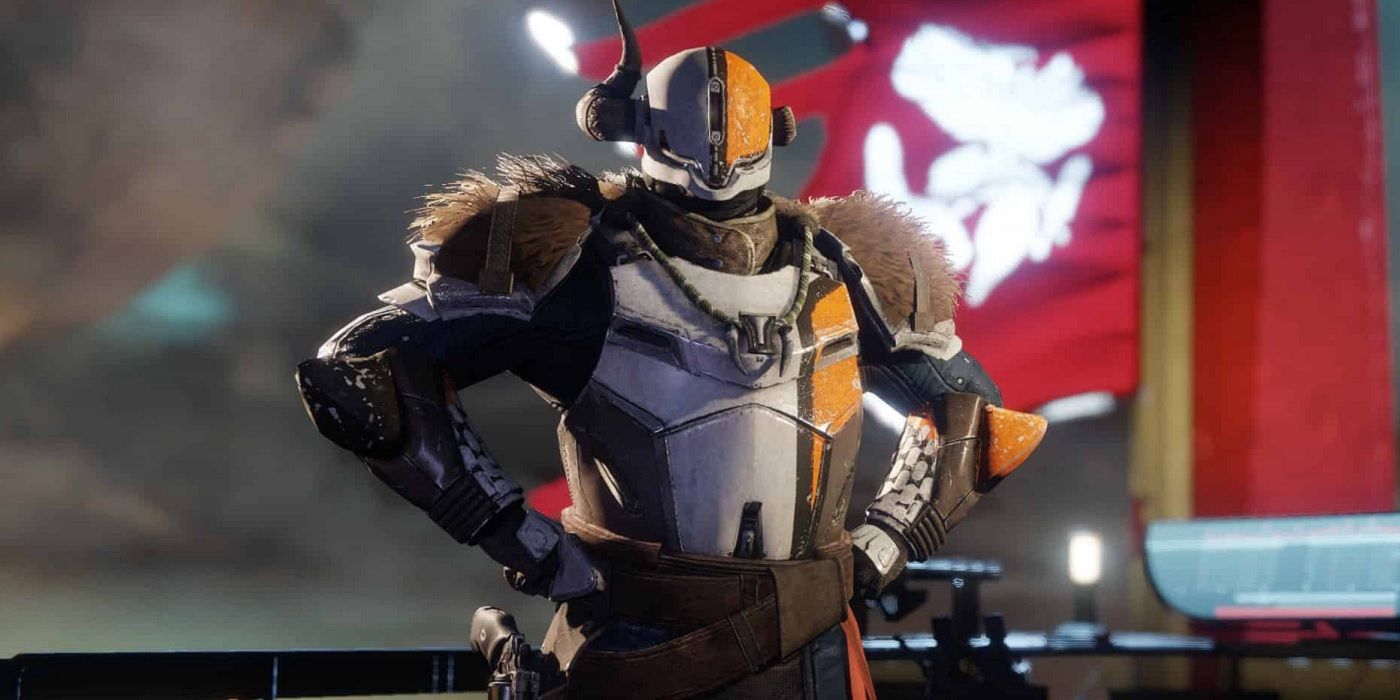 Crucible and Gambit
Complete Crucible Matches – Finish 3 total Crucible matches.
Weekly Crucible Playlist – Team Scorched
Gambit – Complete 3 Gambit matches.
Legacy Content
Trove Guardian is located in Archer's Line, while the Wandering Nightmare is Nightmare of Horkis, Fear of Mithrax at Anchor of Light.
For Nightmare Hunts, players can take on Insanity, Anguish, and Pride.
The Dreaming City is a Weak Curse level this week, which means Petra Venj can be found at Rheasilvia. She's offering the the Broken Courier mission for the next week. The Blind Well features Scorn and the plagues, Sikariis & Varkuuriis.
Finally, the Ascendant Challenge is Forfeit Shrine at the Gardens of Esila.
Xur Details
Xur, the exotic merchant of Destiny 2, arrives every weekend until reset, giving players a short window to check out what he has in stock. Here's what the merchant had last week:
Controverse Hold (Warlock gauntlets) – 23 Legendary Shards
Graviton Forfeit (Hunter helmet) – 23 Legendary Shards
Peregrine Greaves (Titan leg armor) – 23 Legendary Shards
Hard Light (Auto Rifle) – 29 Legendary Shards
Dire Promise (Primary Hand Cannon)
Gnawing Hunger (Energy Auto Rifle)
Cold Denial (Primary Pulse Rifle)
Distant Tumulus (Energy Sniper Rifle)
Wishbringer (Energy Shotgun)
Seventh Seraph SAW (Heavy Machine Gun)
Trinary System (Energy Fusion Rifle)
Wing Contender/Wing Discipline/Wing Theorem Armor Set
Make sure to check back every Friday for a comprehensive breakdown of all the new exotic gear Xur brings to Destiny 2.
Here's the complete rundown of Xur's entire stock in Destiny 2 for Sept 10, 2021: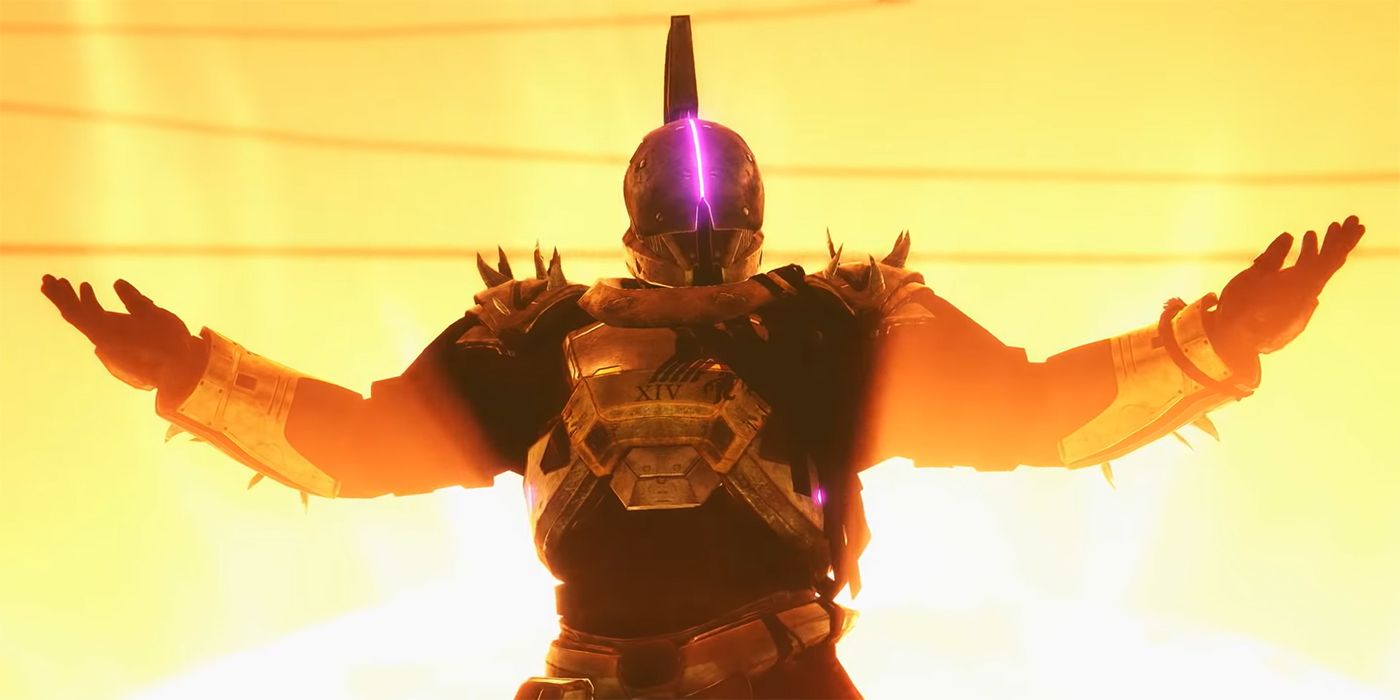 Trials of Osiris Weapons and Gear
Trials of Osiris also rotates in on Friday so check back on Friday for the updated list. However, Bungie is taking the mode offline with Season 15 to under go a number of big changes. For now, Trials of Osiris won't be coming back until September 10.
Map: TBD
3 Wins – TBD
5 Wins – TBD
7 Wins – YBD
Flawless: TBD
Destiny 2: Beyond Light is now available PC, PS4, PS5, Stadia, Xbox One, and Xbox Series X/S.
MORE: Destiny 2's Season of the Lost Can Help Celebrate Two Big Anniversaries