In the realm of fast-paced hack-and-slash games, few other series are as well-known as Devil May Cry. First launching on the PS2 in 2001, the franchise has had tremendous success, with sequels continuously being released up until Devil May Cry 5 in 2019. However, in between the fourth and fifth entry, the series received a reboot in 2013 called DmC: Devil May Cry that was developed by Ninja Theory as opposed to Capcom.
From the moment the reboot was revealed, it had an uphill battle. Some were quick to voice displeasure with regards to DmC: Devil May Cry's new direction in terms of visuals, tone, and main character Dante. While a lot of these elements come down to personal taste, this reboot was arguably nowhere near the quality of its main series – but it still had merit in other areas. The combat mechanics specifically, while simple, are satisfying to pull off and flashy enough to provide a compelling alternative to the main series. This same style may even be worth revisiting in another title.
RELATED: Realistic Devil May Cry Dante Statue Costs A Ridiculous Amount of Money
DmC: Devil May Cry – The Style is The Substance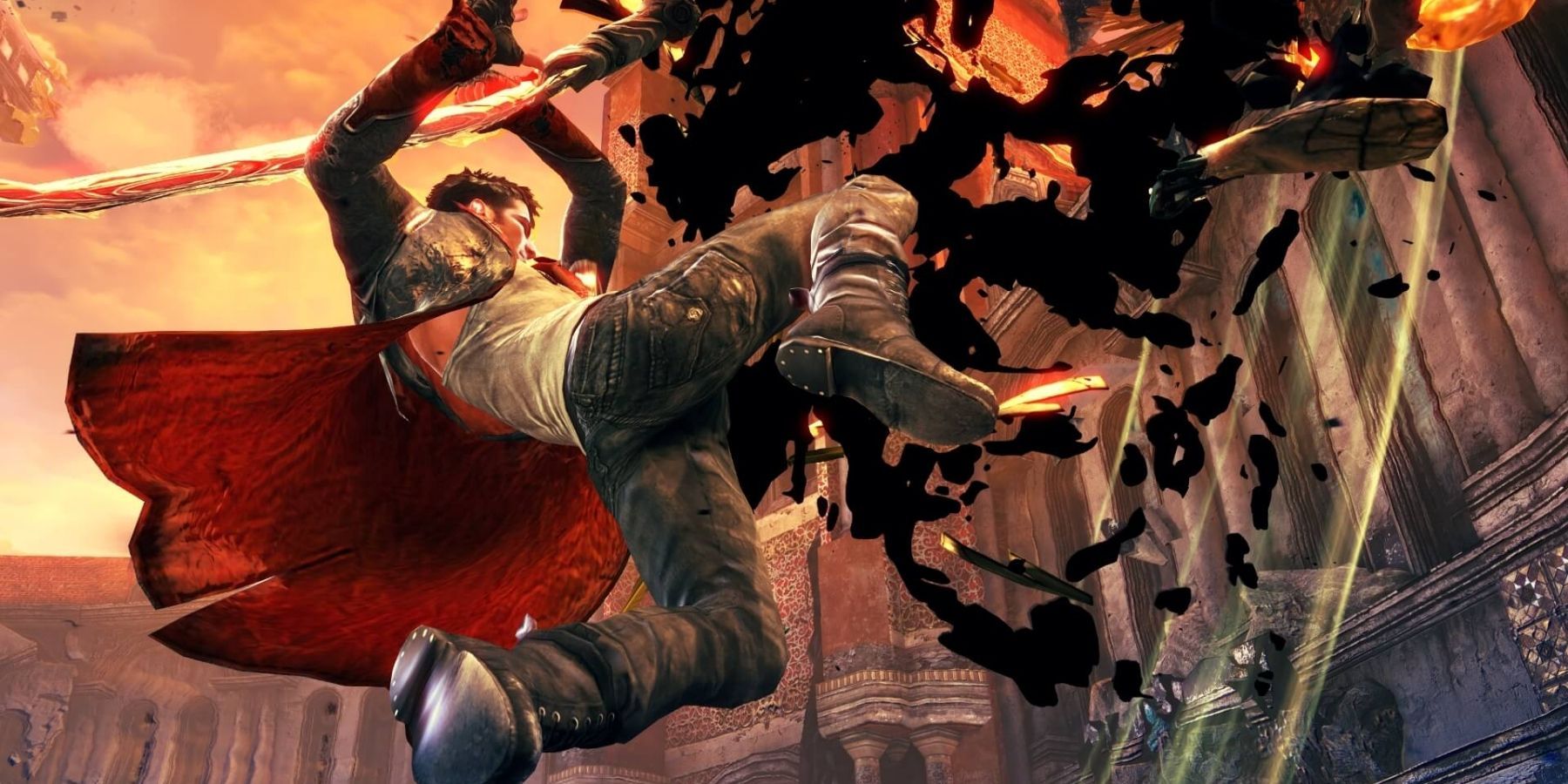 Devil May Cry has always used a combat system that emphasizes pulling off sensational moves and looking cool. This is complimented by a meter that ranks how impressive the player's combos are, with stylish rankings named things like "cool" or "brutal." These meters encourage the player to do their best to differentiate the moves being utilized in order to get the highest rank possible and gain the most points by the end of each level.
Seeing this meter fill is that extra bit of excitement to get players to try out different tactics, resulting in a rush of satisfaction upon seeing stylish combos onscreen. Devil May Cry 3 is still considered by many to be the pinnacle of combat mechanics in the franchise, but what DmC: Devil May Cry lacks in depth, it makes up for in pure visual splendor. In DmC: Devil May Cry, nearly every animation and move pulled off by Dante is bombastic and over-the-top, with each attack flowing smoothly into the next.
DmC: Devil May Cry – Accessible But Satisfying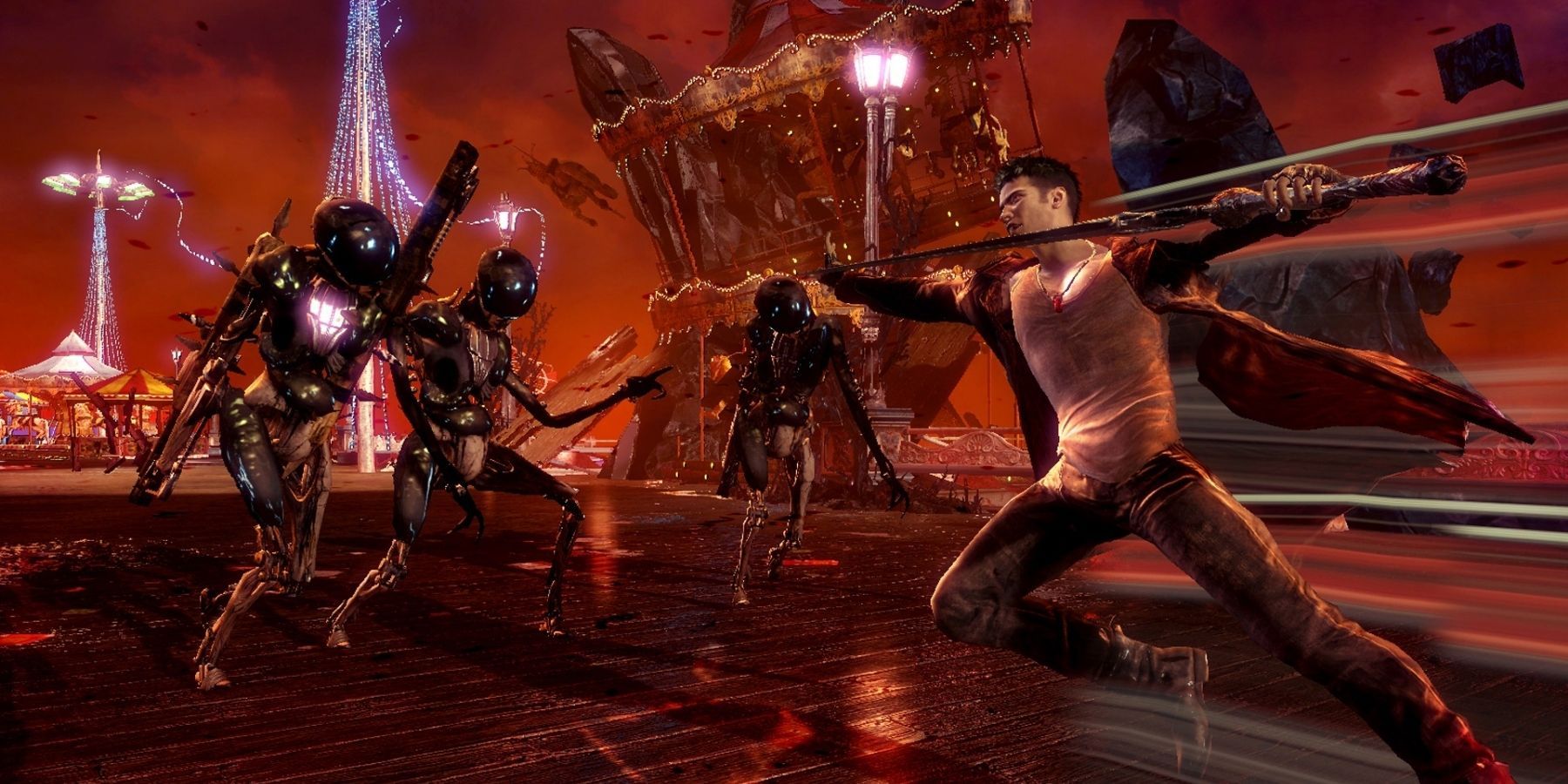 While the redesign of Dante may not be the most complex or beloved, the game makes up for it with one goal: to be relentlessly entertaining. Button mapping and combo patterns are simple, but also easy to remember, ensuring that as many players as possible will be pulling off the sensational attacks. The great variety of long range and short range attacks, as well as heavy and light attacks, all help to vary the moveset, keeping things fresh after several hours.
The main Devil May Cry series is recognized for its crushing difficulty, with gargantuan boss battles and relentless waves of enemies. The enemies and boss battles are still in DmC, but are arguably not as hard as before. While still a challenging game in many respects, it doesn't hold a candle to the original series. Some may see this as a negative, but it also places DmC: Devil May Cry in a unique position as the most accessible entry in the franchise. By hitting that sweet spot in overall challenge and still maintaining the same flair in combat, despite some sacrifices made to complexity, DmC: Devil May Cryhas a lot going for it that Capcom should consider looking back to.
DmC: Devil May Cry is available now for PC, PS3, PS4, Xbox 360, and Xbox One.
MORE: Super Smash Bros. Ultimate is Adding Dante from Devil May Cry, Kind Of