There's a lot of ways that indie games like to make themselves stand out. For instance, Hades stands out in quite a few ways, from its new take on Greek mythology to its highly detailed art to its intricate roguelike gameplay. Similarly, Cuphead made a name for itself thanks to its classic hand-drawn art and the engaging difficulty of each of its boss battles. In other words, Hades, Cuphead, and other successful indie titles rise to prominence by being unlike anything else on the market. Lake is another game that wants to be unique, and it's doing so in a particularly striking way. The title from Gamious appears determined to be, above all things, cozy.
Lake is not like a ton of other AAA or indie games on the market. In a game industry dominated by genre titans with intense gameplay like Call of Duty and Fortnite, Lake offers a strikingly ordinary premise. It's a short and simple game about Meredith Weiss, a successful businesswoman who returns to her hometown after a long absence, spending two weeks there as a letter carrier. Lake's simplicity is exactly what makes it special. It offers players a few hours of relaxing, reflective storytelling, letting fans unwind and contemplate Meredith's brief journey into nostalgic memory.
RELATED: Life is Strange: True Colors is Hopefully the 'Next Chapter' in Episodic Games
The Core Components of Lake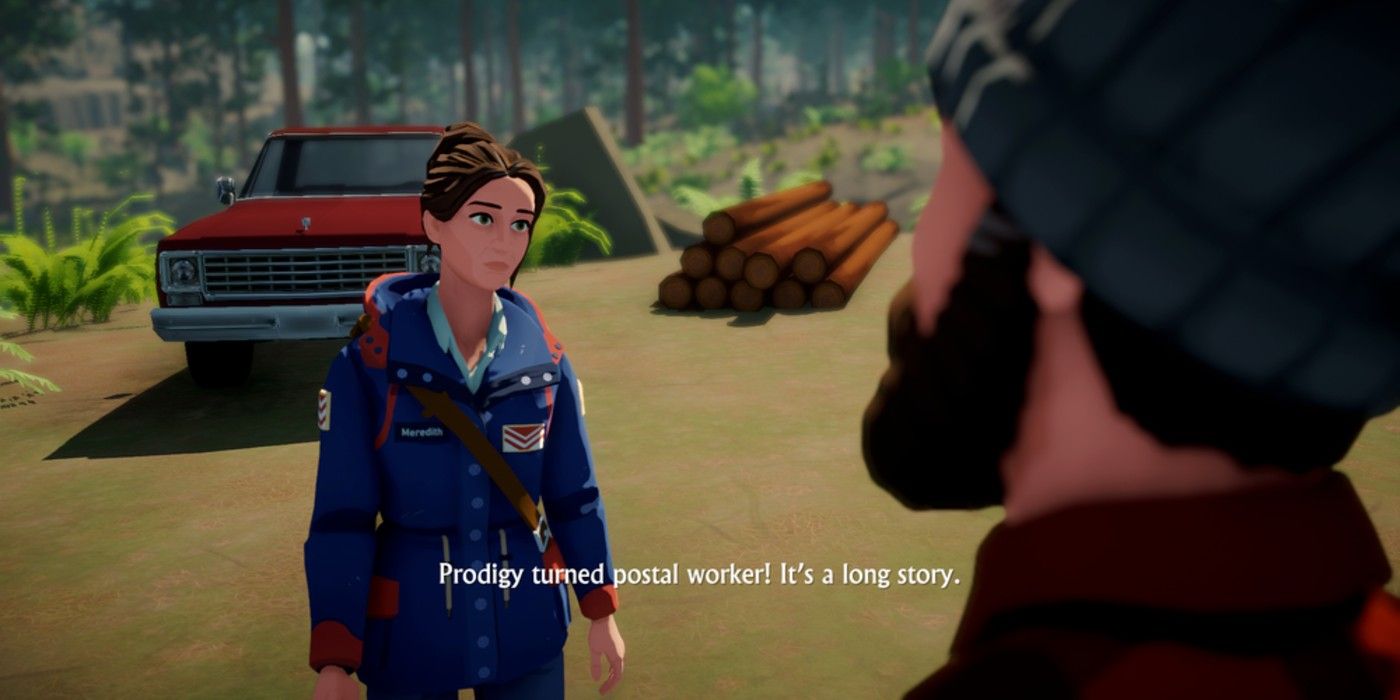 Lake's gameplay is divided into two different elements. Meredith arrives in her hometown of Providence Oaks to take over her father's job for two weeks, making her responsible for delivering Providence Oaks' mail. Lake players get packages to deliver, sending Meredith throughout the town—players can drive themselves, but they can also put the truck on autopilot and just enjoy the atmosphere. As Meredith delivers packages, she'll meet all kinds of strange and interesting people that live in Providence Oaks, including people that Meredith knew in her childhood.
This leads into the other major part of Lake's gameplay. After work, Meredith can hang out with the people she knows and meets in Providence Oaks, forging relationships and learning more about them. Lake advertises a significant social system, not unlike games with major social sim elements like Persona and Fire Emblem. The core difference is that Meredith's relationships aren't forged in the same high-stakes contexts of a game like Fire Emblem. Instead, at the end of the game, it's simply up to the player to decide what Meredith wants out of her future. Either she'll return to her career, or she'll stay in Providence Oaks and start over with her new friends and reignited relationships.
RELATED: Artists Who Would Suit Life is Strange: True Colors As Well As Phoebe Bridgers and Novo Amor
Lake Keeps Things Comfortable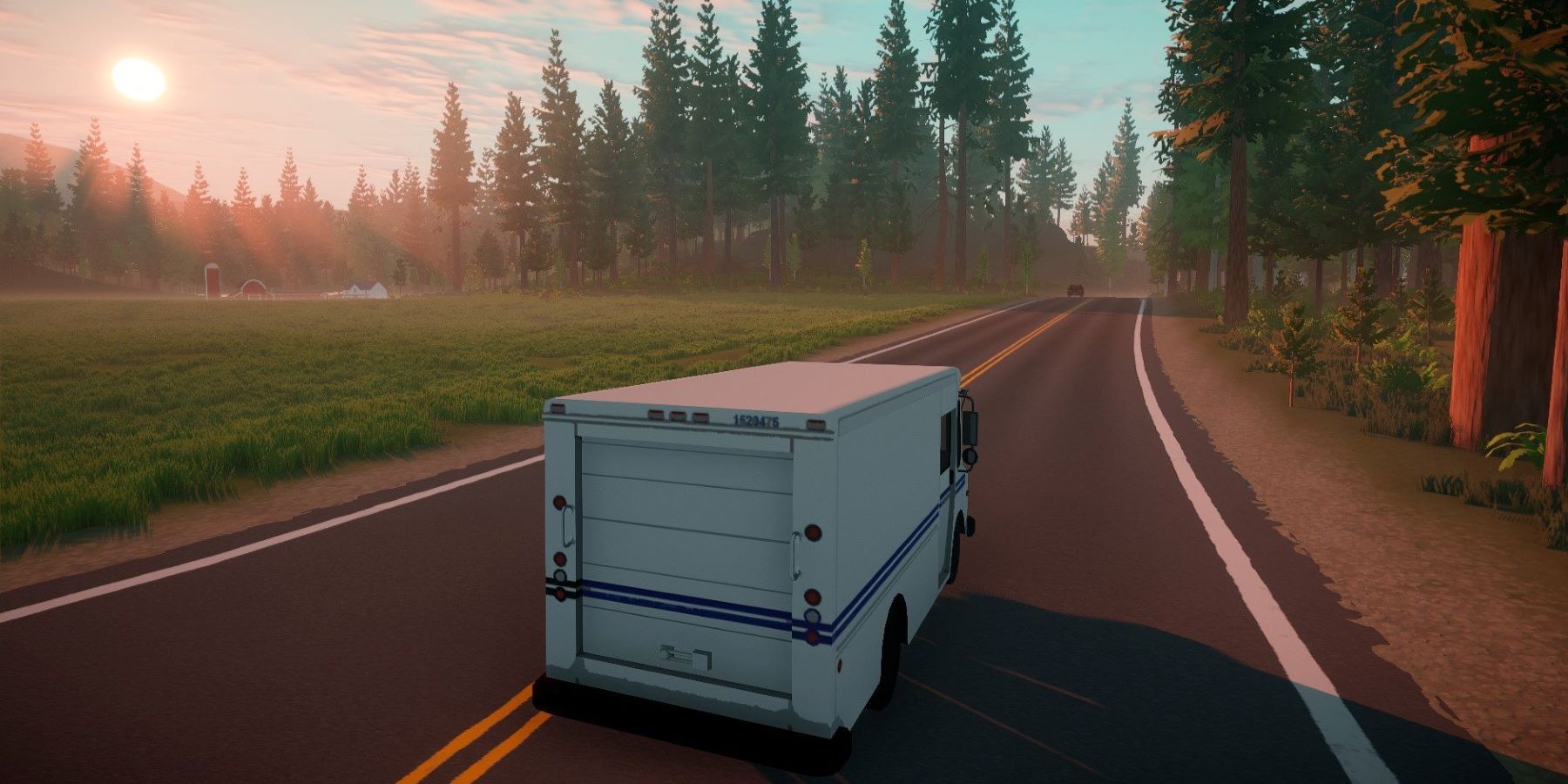 Lake's approaches to social simulation and player choice are very different from most other games of the same kind on the market. The Steam page emphasizes that there's no right or wrong way to play Lake, unlike other games like Persona 5 which have bad endings based on a player's decisions. Lake is just a gentle, approachable adventure game intending to offer fans a slice of Meredith's life. Even taking Meredith's temporary job into account, Lake is more like a vacation than a dramatic story about her choices in life. The biggest stakes are the emotional ones involved in Meredith's ties to the people of Providence Oaks and how she chooses to treat them.
In a way, Lake isn't even like Life is Strange and its peers who are currently defining the non-combative adventure genre. Unlike Life is Strange, which involves supernatural elements and sometimes asks players to make extremely difficult decisions, Lake is relaxing. Taking Meredith around Providence Oaks and having her interact with the people who live there is a way for players to slow down, unwind, and reflect on their life choices, just like Meredith. That's what makes Lake special. It's a small, gentle game in an industry dominated by dramatic, intense titles.
Lake is available now for PC, Xbox One, and Xbox Series X/S.
MORE: Shrine's Legacy Interview: Positive Concept Games talks Indie Development, Themes, and RPG Co-Op