With Far Cry 6 just around the corner, long-time fans of the franchise seem more excited than ever to hop back into its action-packed world and join the rebellion brewing in Yara. Ubisoft clearly wants to help them prepare for their upcoming adventure too, with the company announcing that it's making one of the series' most iconic entries free for PC players for a limited time.
If players head over to Ubisoft Connect this week, they can snag themselves a free copy of Far Cry 3, which can be redeemed via the game's official page on the digital storefront. The deal will stick around until the weekend, with an announcement on Ubisoft.com confirming it's available until September 11 at 7:30 AM in the customer's local time.
RELATED: Far Cry 6 PC Features Detailed in New Trailer
For those who never played Far Cry 3, it follows the tale of Jason Brody, a survivor that finds himself stranded on a tropical island with no means of escape. Pursued by a ruthless pirate named Vaas, Brody must embark on an action-packed journey to save his friends and help liberate the island with the help of a local resistance group, coming to blows with some of the locale's most dangerous figures along the way.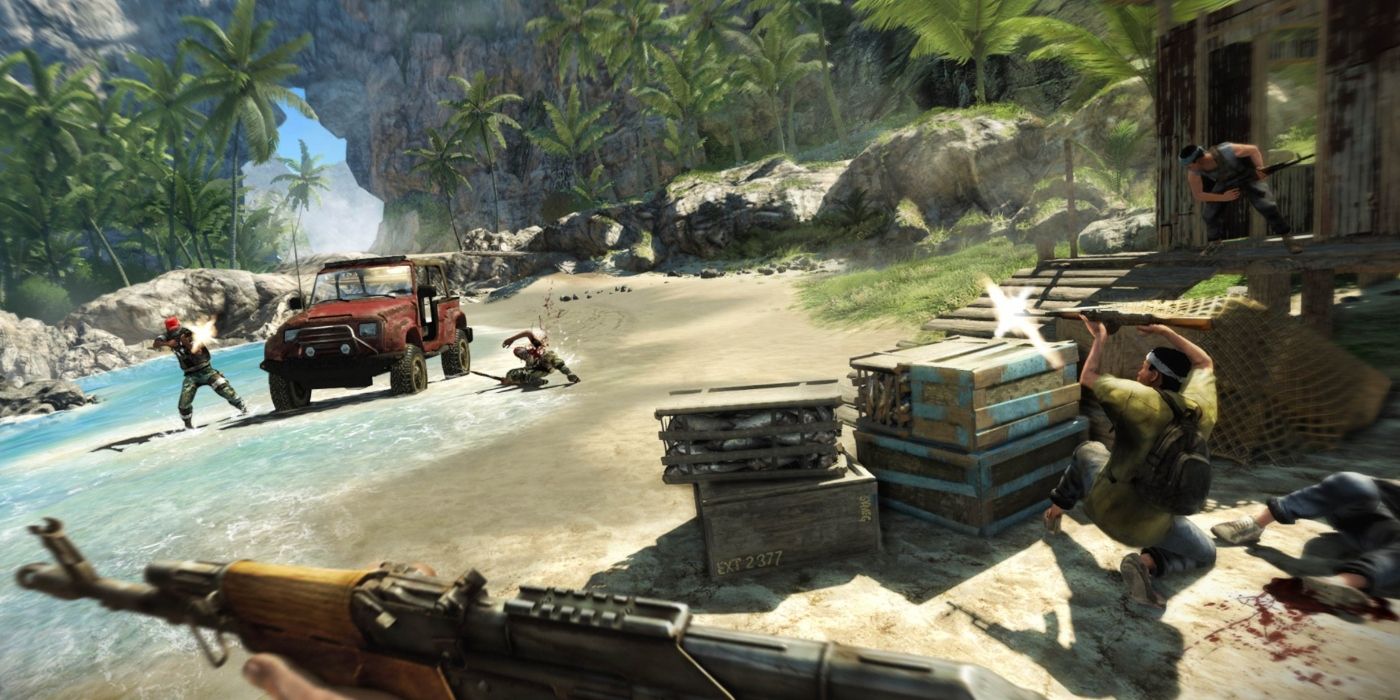 As expected for a Far Cry game, the ensuing adventure sees players wield deadly weapons, drive around in a host of vehicles, and contend with the island's dangerous wildlife. It's often regarded as one of Far Cry's best entries, introducing the core formula the series still uses today, so it's definitely worth a play before fans hop into Far Cry 6.
Speaking of which, Far Cry 6 isn't too far off now, launching on October 7. For those that haven't been following Ubisoft's roll-out of information, the latest game in the series will take place on the fictional island of Yara, seeing players assume the role of a guerilla fighter rising up against the locale's cold and calculated ruler, Anton Castillo.
The title will see them gain access to an array of wacky weaponry and join forces with some unlikely allies (including a crocodile named Guapo), so it already looks to be following in the footsteps of prior games in the series. There will be plenty of new features to enjoy too though. Ubisoft has already teased that it will be adding an all-new gear system, while third-person cutscenes, horses, and other fresh additions have also been shown off in recent trailers.
Far Cry 3 is available now on PC, PlayStation 4, and Xbox One. It's free on Ubisoft Connect until September 11 at 7:30 AM local time.
MORE: 15 Most Anticipated Games of Fall 2021
Source: Ubisoft