After its September 3rd global premiere at the Venice International Film Festival, critics can finally begin talking about Denis Villeneuve's Dune, and judging by the reviews, it looks like the film will be a critical and box office success.
Dune, which is based on the 1965 science fiction novel by Frank Herbert, follows heir Paul Atreides (played by rising star Timothée Chalamet), a young man who accepts the stewardship of the dangerous desert planet Arrakis (a.k.a Dune), which also contains the most valuable substance in the universe known as the "spice." After numerous delays due to the COVID-19 pandemic, eager fans are finally nearing the highly anticipated film's theatrical release, and the first reviews should keep the excitement rolling.
RELATED: Eternals Director Chloé Zhao Praises Denis Villeneuve's Dune
Dune is opening up with rave reviews, with many drawing comparisons to other large-scale epics such as the Lord of the Rings trilogy. The film's ensemble cast along with its visionary director Denis Villeneuve were sure to create something memorable, and it seems they did just that. The film is receiving positive reviews from critics all around, currently fresh On Rotten Tomatoes with an 85% from 27 reviews. On Metacritic, the film has a score of 76 based on 17 reviews.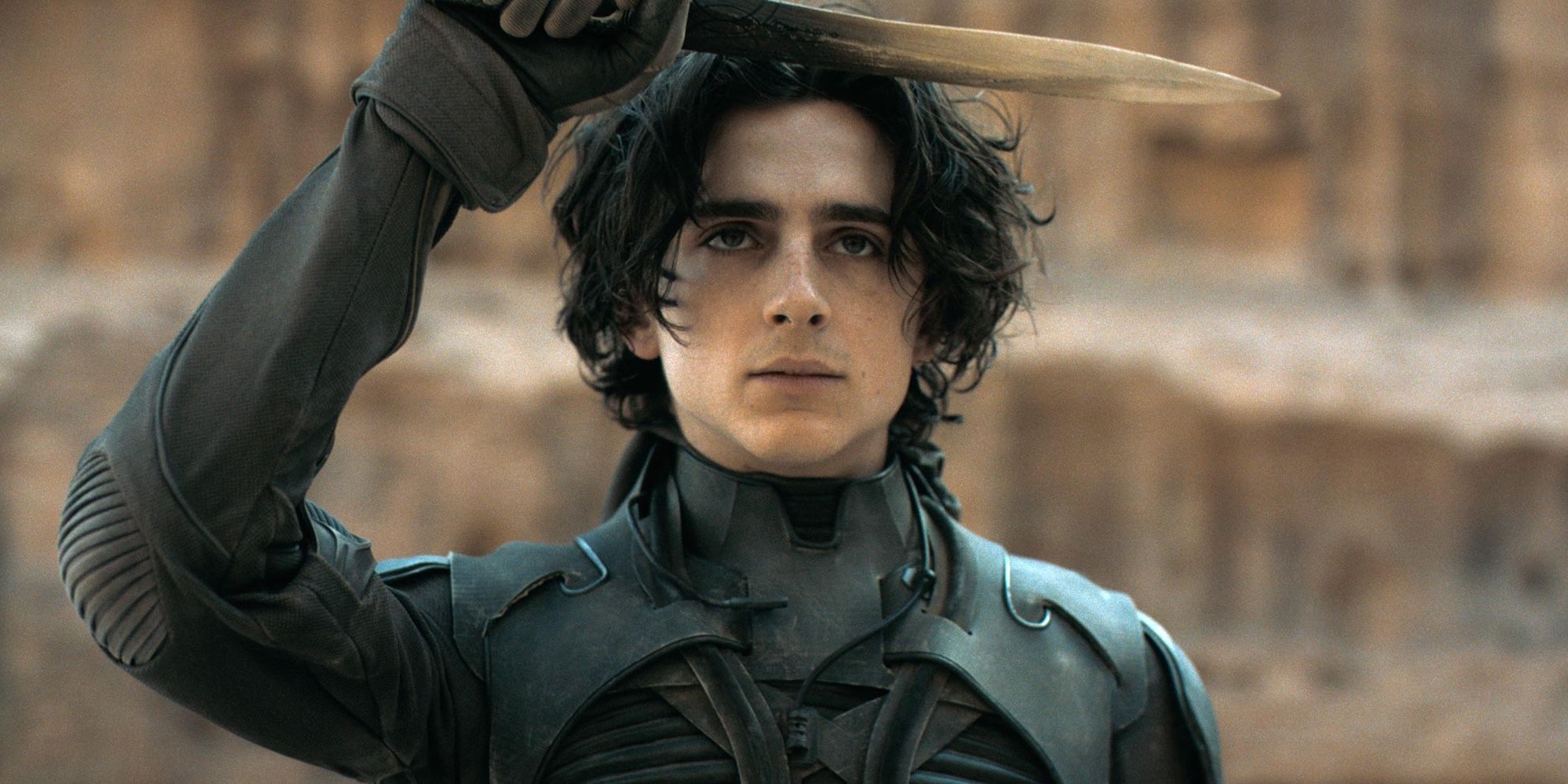 Villeneuve, who has dabbled in various genres, is no stranger to taking on big-budget blockbusters. Through his films like Prisoners, Sicario, Arrival, and Blade Runner 2049, Villeneuve has cemented himself as one of Hollywood's best directors working today. So when it was announced he would be taking on the weighty material of Dune, there was no doubt the director would knock it out of the park. More initial reactions are below.
JoBlo's Movie Network (JimmyO)
"Dune is science fiction at its best. Denis Villeneuve has created one of the best fantasy features since Peter Jackson's journey into Middle Earth. With a script co-written by Jon Spaihts, Eric Roth, and Denis himself, this first chapter explores a very complex and detailed story with clarity and style. More importantly, it does so without sacrificing the impressive detail of Frank Herbert's original vision."
Score: 10/10
Daily Telegraph (UK) (Robbie Collin)
"Science-fiction at its most majestic, unsettling and enveloping."
Score: 5/5
TheWrap (Steve Pond)
"But it's also a formidable cinematic accomplishment, a giant mood piece that can be exhilarating in its dark beauty."
Score: Unscored
Los Angeles Times (Justin Chang)
"Villeneuve draws you into an astonishingly vivid, sometimes plausibly unnerving vision of the future. As a visual and visceral experience, "Dune" is undeniably transporting."
Score: 3.5/4
CNET (Richard Trenholm)
"Dune is a tour de force of cinematic sci-fi, a star-studded yet deeply weird fantasy epic, a thoughtful and thrilling movie experience. If you loved Arrival and Blade Runner 2049, then Dune is perhaps Denis Villeneuveat his Villeneuviest. If you love sweeping military sci-fi with a dash of weirdness thrown in, Dune will be your jam."
Score: Unscored
Warner Bros. and Legendary studios offered the directing job to Villeneuve back in 2017, as his only request to helming such a hefty project was that the story would be split into 2 parts. Even with the uncertainty surrounding Warner Bros.' recent hybrid model of simultaneously having theatrical releases premiere on the studio's HBO MAX streaming service, Villeneuve shared in a recent interview that he still feels confident that a part 2 will be made, which he isn't treating as a sequel.
Other than Chalamet in the lead, the film will also star Zendaya as Chani, Oscar Isaac as Leto Atreides, Josh Brolin as Gurney Halleck, Jason Momoa as Duncan Idaho, Rebecca Ferguson as Lady Jessica, Dave Bautista as Glossu Rabban, and Javier Bardem as Stilgar.
Dune is set to release in theatres and for streaming on HBO MAX on October 22, 2021.
MORE: Dune's Denis Villeneuve Reveals What A Third Film Would Be About
Source: Rotten Tomatoes, Metacritic