Fishing is a classic feature in RPG games, and Genshin Impact isn't missing out on it. After the Genshin Impact 2.1 update, Travelers can now enjoy a relaxing time as they fish different species in several places. As of now, the fishing quest is available for players who have unlocked the Serenitea Pot. This means, the bare minimum Adventure Rank to start fishing is AR28.
RELATED: Genshin Impact: How to Search for the Path to the Warding Stone
In Genshin Impact 2.1, players can find ripples in bodies of water indicating that the spot contains fish to catch. Each spot has its own species, so players have to take a close look at each ripple to find the fish that they need. Luckily, when it comes to Medaka, it shouldn't be hard to find as the fish is very common and can be spotted in multiple places. Here is where Medaka can be found in Mondstadt, Liyue, and Inazuma.
Medaka Locations in Mondstadt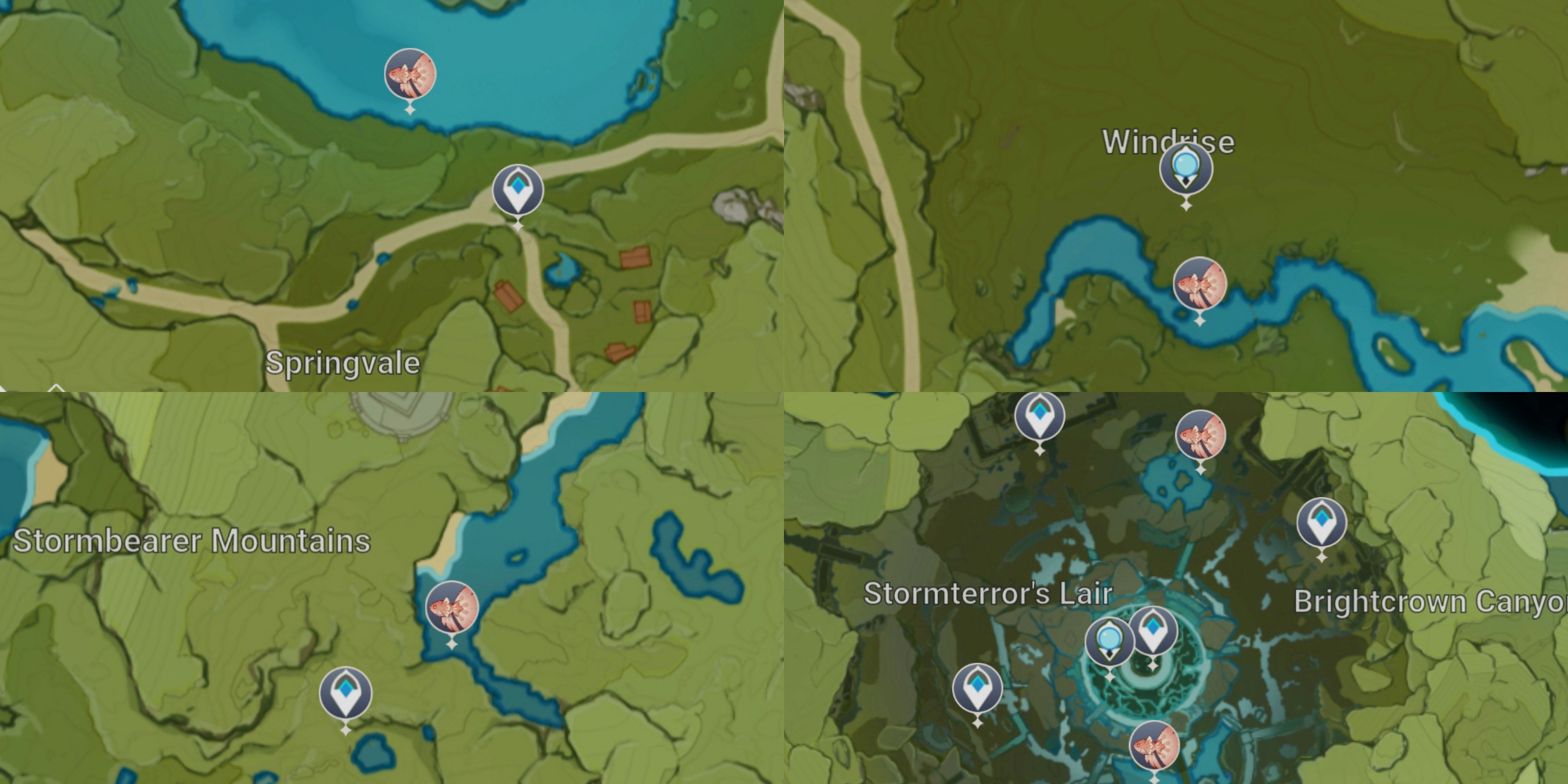 In Mondstadt, Medaka can be found at these locations:
Springvale
Stormbearer Mountains
Stormterror's Lair
Windrise
Most of the fishing spots in Mondstadt are near Teleport Points, namely Springvale, Windrise, and Stormbearer Mountain. In Stormterror's Lair, players have to take some time to walk to the fishing spots.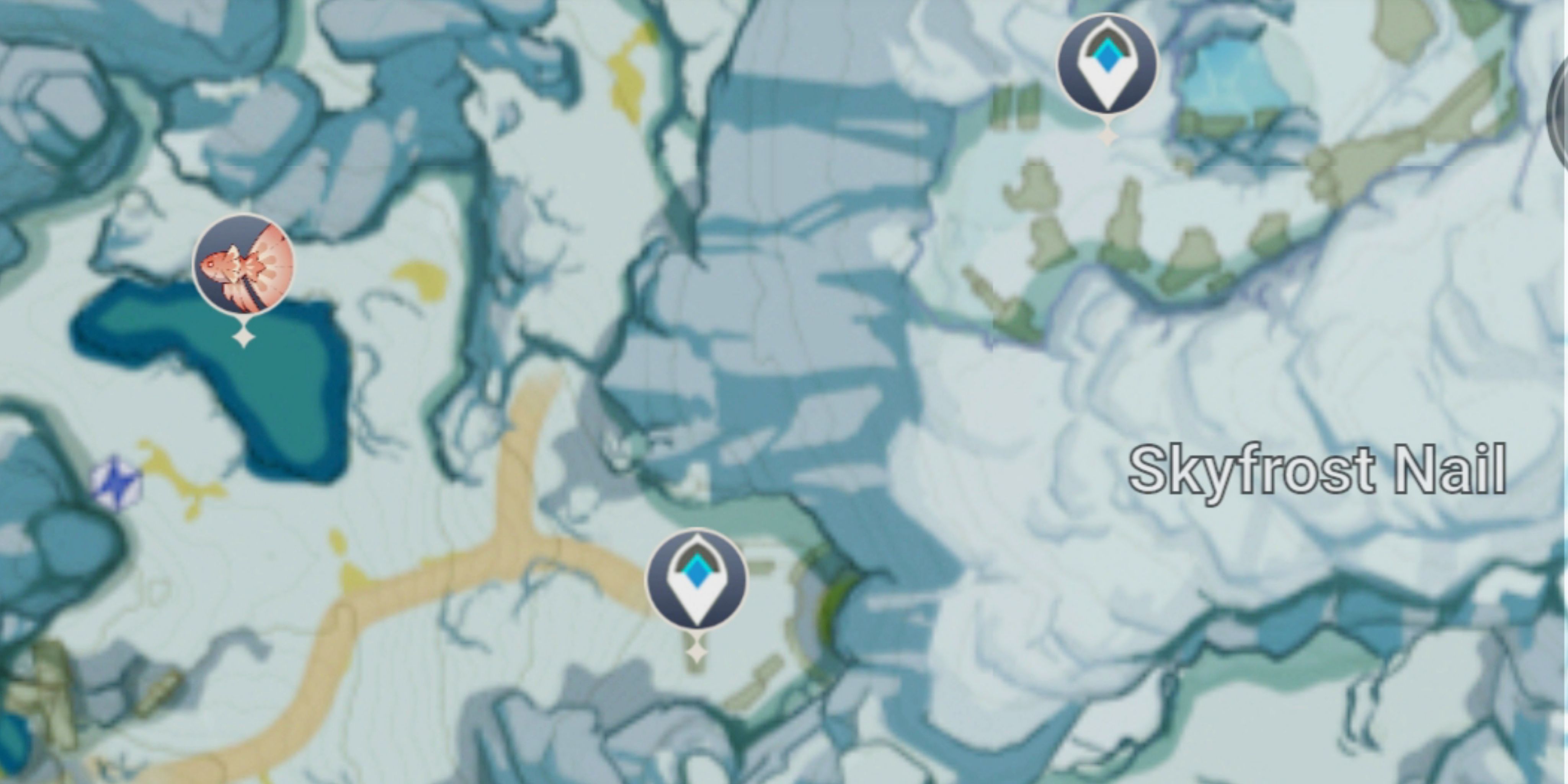 Medaka can also be found at the special fishing spot in Dragonspine. Players can use the Teleport Point west of Skyfrost Nail, then walk their way to the small lake. Dragonspine is a harsh environment, so people should remember to stay warm from the sheer cold.
Medaka Locations in Liyue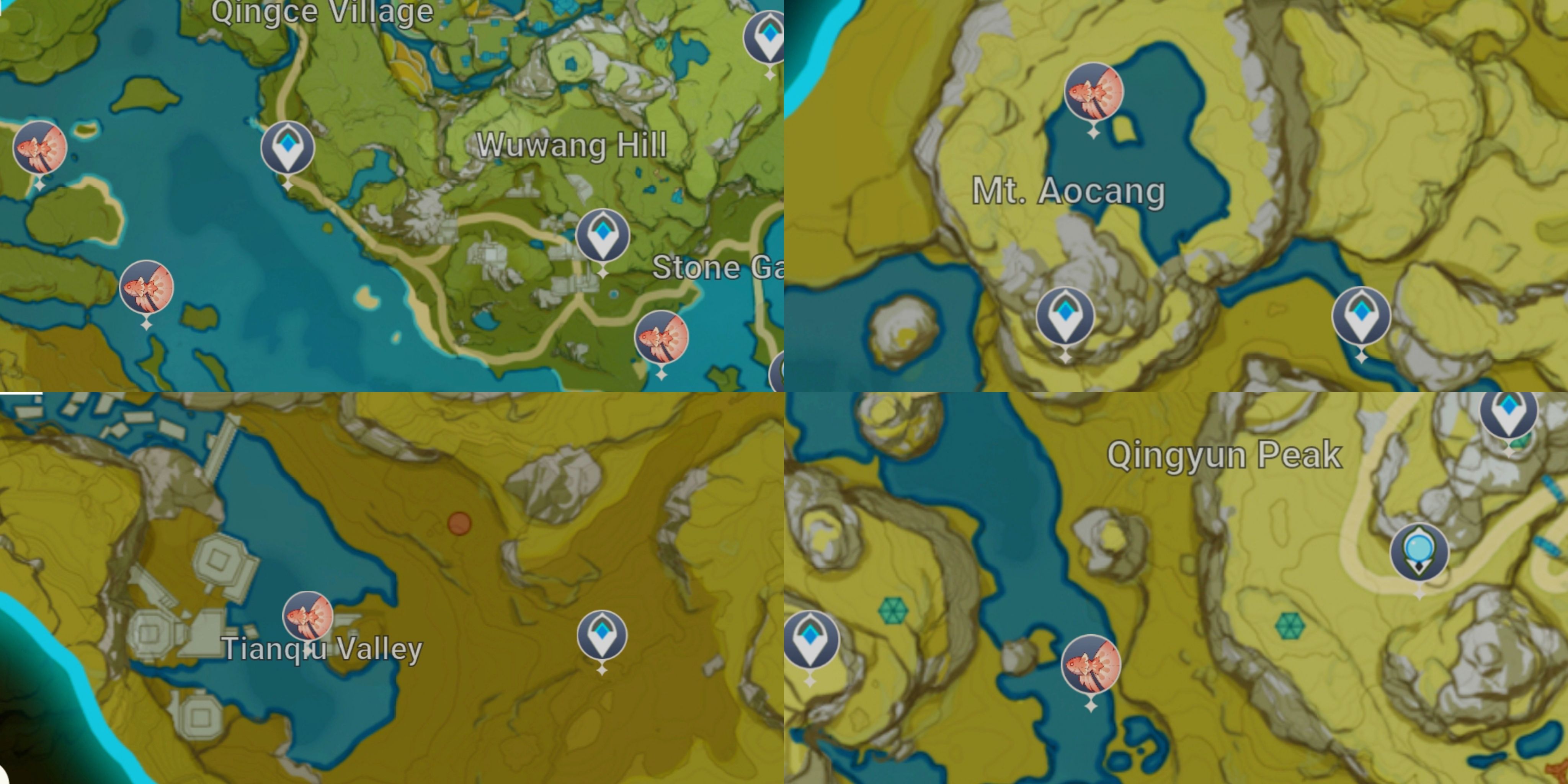 Just like in Mondstadt, there are six spots for Medaka in Liyue. They are:
Dihua Marsh
Southwest of Qingce Village
Mt. Aocang
Nantianmen
Tianqiu Valley
For the fishing spot southwest of Qingce Village, there's a Teleport Point west of the fishing spots. As for the one in Nantianmen, players can utilize Azhdaha's domain for faster travel.
Medaka Locations in Inazuma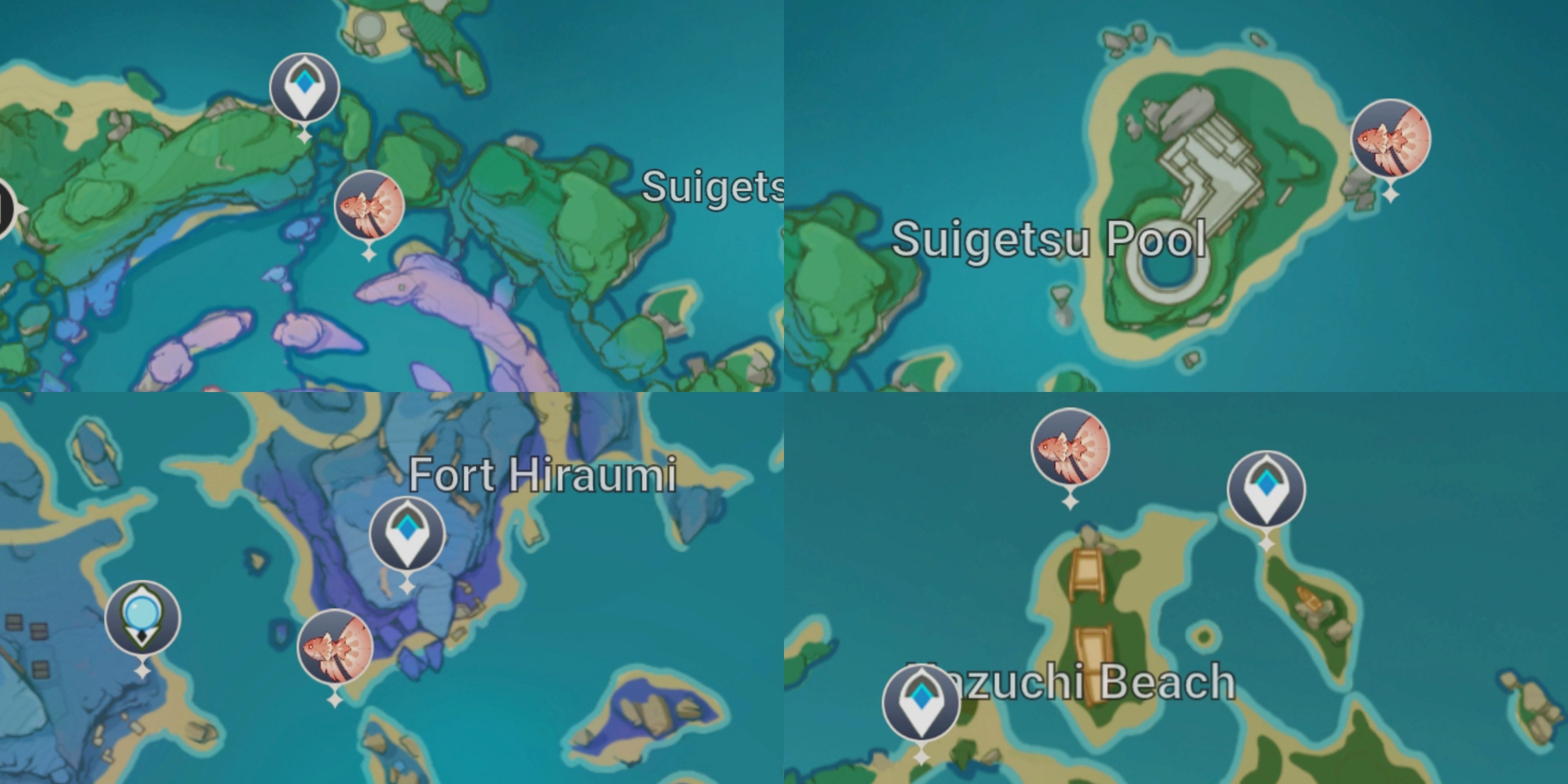 There are fewer fishing spots that contain Medaka in Inazuma. Players can go to these spots for the species:
Nazuchi Beach
North of Sangonomiya Shrine
Fort Hiraumi
Medaka is the basic fish in Genshin Impact. Catching them is crucial in the early angling time. This is because they are needed to obtain blueprints for bait recipes.
By talking to Nantuck in Mondstadt, players can exchange three Medaka for one bait blueprint. So in total, players need nine Medaka to be able to craft all kinds of baits.
Every fish only responds to one type of bait. Medaka itself responds to the Fruit Paste Bait. For this one, the bait is automatically accessible to craft on the Crafting Table. Players require one Sunsettia and one Wheat to create 10 Fruit Paste Bait. Sunsettia is a common fruit that can be found on trees, while Wheat can be bought from the General Store.
Genshin Impact is available on the PlayStation 5, PlayStation 4, Microsoft Windows, Android, and iOS.
MORE: Genshin Impact: How To Activate The Mechanism Again (Relics Of Seirai Puzzle)