It was recently announced that Hearthstone would be getting a brand new game mode on October 12 called "Mercenaries." This mode is essentially an entirely new game within the Hearthstone client: It incorporates RPG and roguelike elements within its Slay The Spire-styled map layout for PvE content. There is also a manageable village and PvP area where players can bring their best merc squads against others. Amongst all this excitement, there is one large worrying aspect: the price tag. Blizzard either needs to hold off on announcing expensive pre-purchase bundles until more is known, or simply lower the prices of all items.
Hearthstone is already a very expensive online card game, especially when compared to the very free-to-play-friendly Legends of Runeterra. Every Hearthstone year has three major expansions, each with its own mini-set. Many were hopeful that Mercenaries would be free-to-play like Battlegrounds, with cosmetics for those who want to spend money. However, during the announcement for Mercenaries, it was revealed that the mode would have its own purchasable packs. This lead to many fans believing the new mode will be like the pay-to-win gacha mobile games Mercenaries is borrowing from.
RELATED: Hearthstone Pro Banned by Blizzard Following Accusations of Domestic Abuse
Mercenaries, But At What Cost?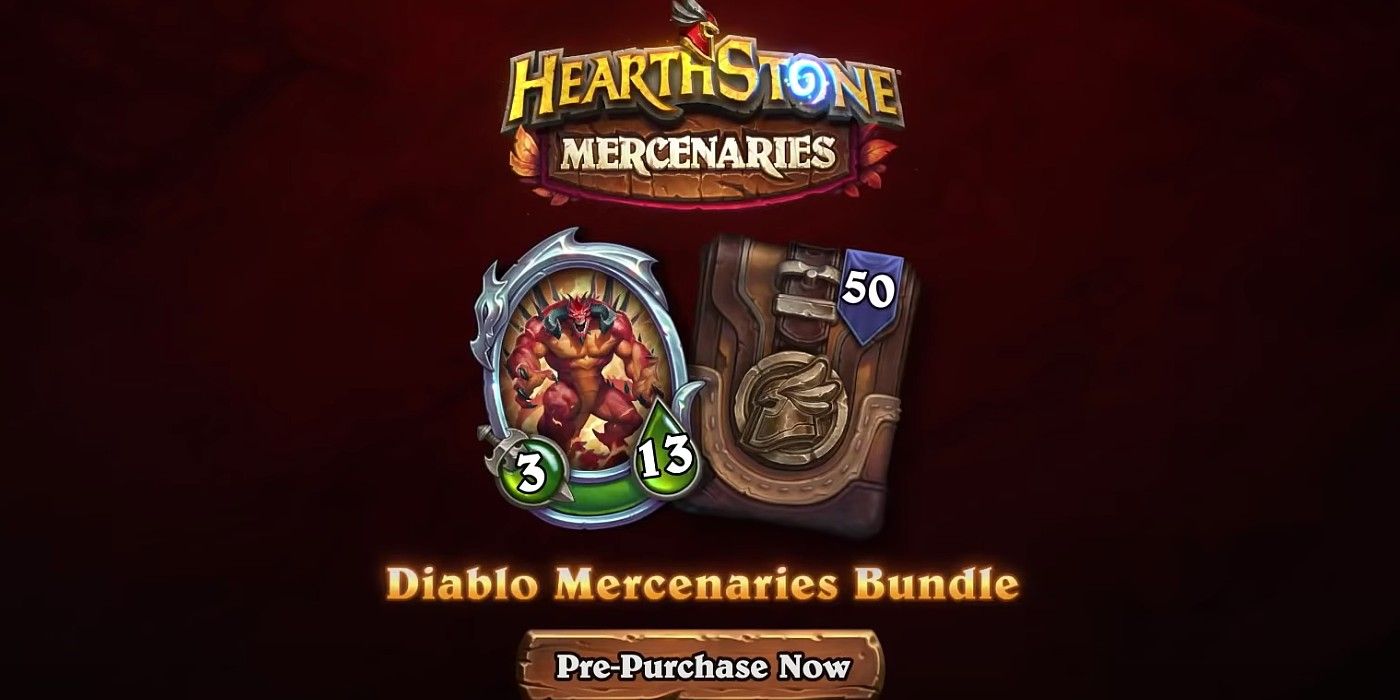 Three different bundles appeared in the shop immediately after the announcement stream. The Lich King bundle contains a diamond copy of Arthas and 50 Mercenary packs for $49.99. The Diablo bundle is the same but with a diamond Diablo instead. Sylvanas' bundle would have a golden version of her mercenary as well as 30 Mercenary Packs for $29.99. It's impossible to say whether any of these are good deals right now given how little is known about Hearthstone Mercenaries.
While it seems unlikely that the golden and diamond copies of these mercenaries will be readily available elsewhere, they are just skins. It's unknown whether players can get the normal versions of these mercs within Packs or crafting. These Mercenary packs, like normal expansion packs, will be purchasable with gold or real money. Players will also have to spend gold on building and upgrading the village as well as Battlegrounds perks and Standard packs.
Hearthstone's first-ever crossover character Diablo is an especially large concern. It seems plausible that the Diablo merc will only be available in the pre-purchase bundle and not in packs. However, if Diablo or the other two pre-purchase mercs are very good within the mode, then players who bought a bundle (or all three) will potentially have a huge advantage over those who did not. This means players who spent money early could be able to clear PvE bounties before everyone else and have a striking advantage within PvP. Both of which give players rewards for doing well, which will cause the whole thing to snowball.
RELATED: Hearthstone's New Mercenaries Mode Explained
More Hearthstone Concerns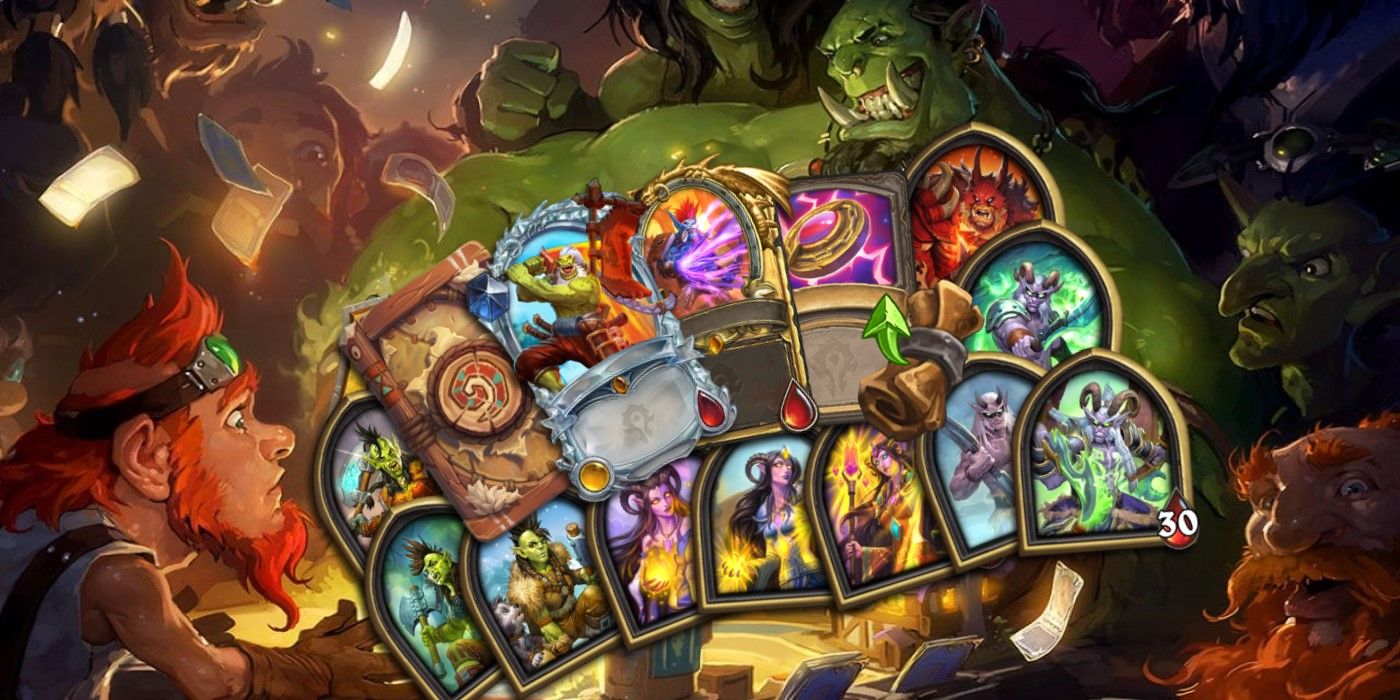 Unfortunately, Hearthstone and Activision Blizzard are no strangers to controversy, be it the Rewards Track debacle of last year or the ongoing sexual assault lawsuit. Thankfully, after the community response to the new Rewards Track that actively made dedicated players earn less gold than they were before, it was changed and revamped. Now most players make more gold than before, but with the addition of an entirely new pack type, the Village, Battlegrounds perks, and regular mini sets, there have also never been more things to spend gold on. Not to mention there are also cosmetics like hero portraits and card backs also available for gold.
If Hearthstone really wants to become a hub for various card games, then it should bring down its prices. Currently, it feels like the game is making people choose just one game mode to play really well, be it Standard, Wild, Battlegrounds, or Mercenaries. Wanting to experiment in another game mode should not have a price tag or a ridiculous time commitment.
The most recent game mode, Hearthstone Duels saw similar monetization issues where hero powers and treasures were locked behind owning a certain amount of cards from a specific set. Hopefully, Mercenaries shakes up the formula enough so that the price tag isn't as big of a deal, or Blizzard adds a lot of Mercenaries items to the upcoming Rewards Track refresh to make it feel like spending is how it should be: Optional. Regardless, the Hearthstone Mercenaries reveal and the announcement could have gone a lot better.
Hearthstone Mercenaries releases on October 12, 2021, for mobile devices and PC.
MORE: Hearthstone: How to Play Classic Combo Druid