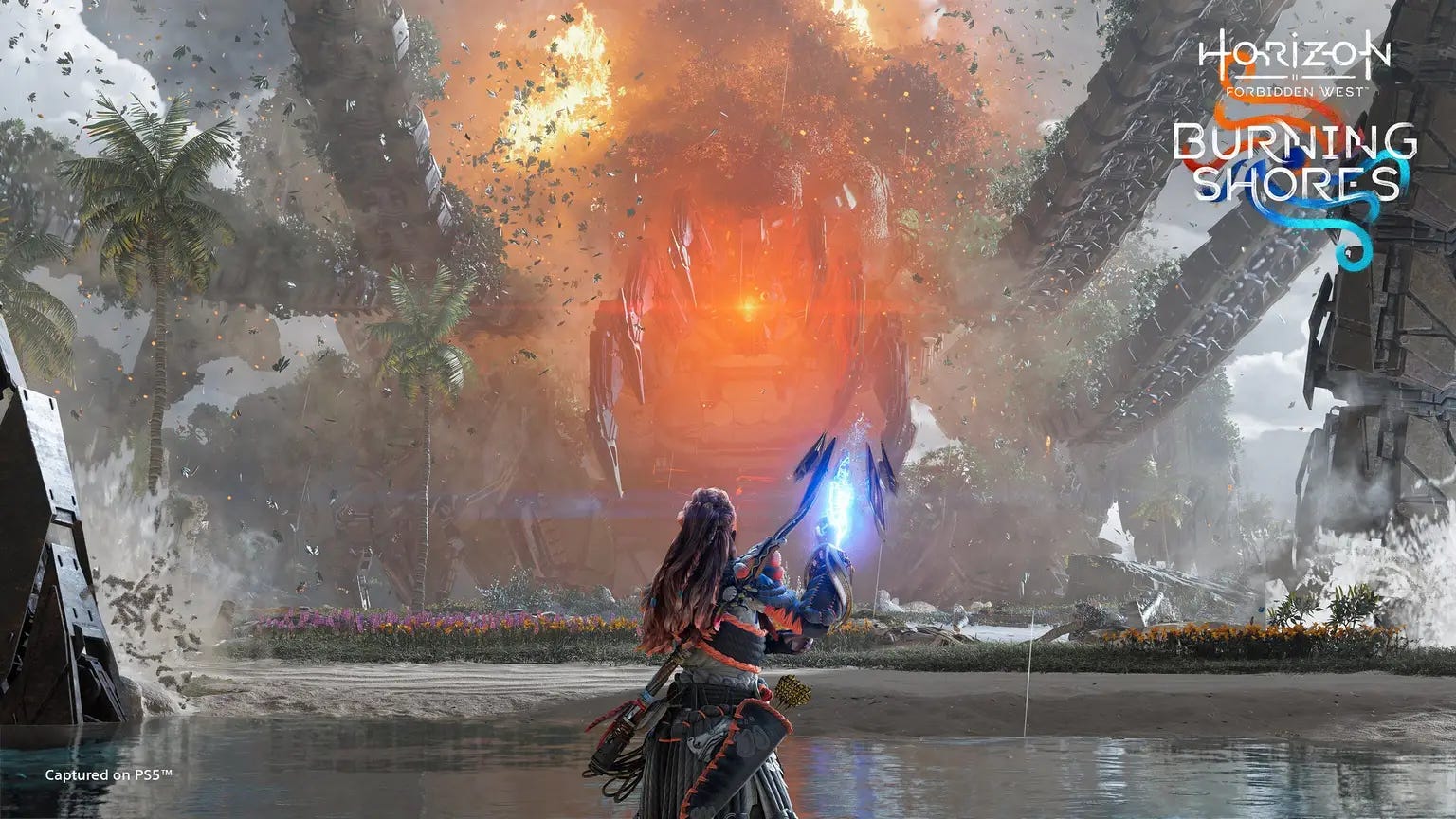 Horizon Forbidden West Burning Shores only released yesterday, but many players have already completed the DLC, and one particular moment during its ending has evoked a strong reaction from some fans.
Please note, there are spoilers for Horizon Forbidden West Burning Shores below. If you want to head into the game as fresh as you can, this is your cue to head elsewhere.
During the events of Burning Shores, Aloy meets Seyka, an "ambitious marine of the Quen tribe who has stepped up to help her people survive". Ahead of the DLC's release, Seyka was touted as a character that would be Aloy's equal, with actress Ashley Birch even saying "Aloy may have met her match".