As of now, The Last of Us fans have no idea if there will be a third singleplayer game in the series. If it ever does happen, though, one The Last of Us player has suggested a design for an older version of Ellie.
There have been countless pieces of Ellie fan art over the years, with many capturing her look in the original game and its sequel. Some pieces try to capture the game's realistic visuals, while others take cartoony or comic book-like approaches. With even an anime-inspired take on Ellie having been shared, The Last of Us fan base has seen several takes on the protagonist. However, Redditor ZeroElysium put a unique spin on their interpretation of Ellie.
RELATED: The Last of Us 2 Fan Shares Colorful Painting Of Dina And Ellie
The Ellie fan shows a version of the character that is noticeably different from the one seen in The Last of Us 2. In the comments, ZeroElysium clarifies that Ellie is meant to be about 24 or 25 in the painting. She boasts slightly longer hair in the image, though it keeps the overall style from The Last of Us 2. She wears a dark brown jacket and a red shirt, with her backpack and a holstered pistol being clearly visible. Some dark green pants and brown boots are also worn by this mid-20s Ellie.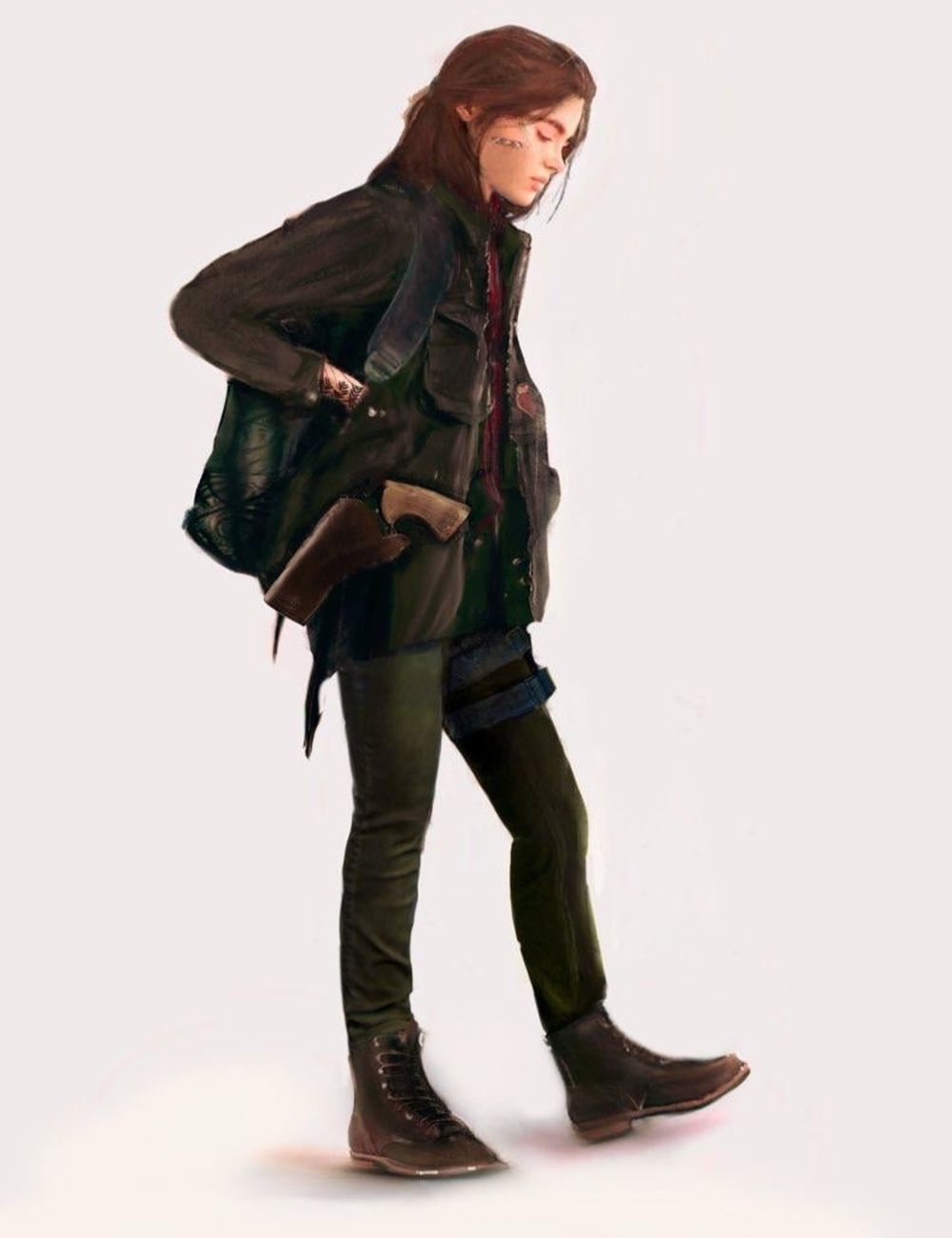 However, it is the detail that truly makes the painting stand out. Ellie's tattoo can be seen on her wrist, with it being partially obscured since she is reaching into her pocket. However, an even better detail is seen on Ellie's face. A band-aid covers up a cut of some kind, and while it is unclear how she got injured, the small detail adds an incredible amount of personality. It becomes even better when ZeroElysium mentions that the band-aid is meant to have astronauts on it, capturing Ellie's love for all things related to sci-fi and outer space.
While this would be incredible as a drawing, the fact that it is painted only makes it more incredible. Perfectly detailed with smart color choices and great shading, even the shadows under Ellie's shoes look terrific. As pointed out by the commenter flipdrizzle, the piece looks more like official Naughty Dog concept art as opposed to a fan creation. If The Last of Us 3 ever does happen, and if Ellie returns, it would be great to see a design that matches the quality of this artwork.
Comment from discussion flipdrizzle's comment from discussion "A little painting of Ellie where she's slightly older💕".
With the piece capturing the essence of who Ellie is while still serving as a natural evolution of her design, it is easy to understand why The Last of Us community has responded so well to it. With over 1,800 upvotes so far, the artist is getting some well-deserved praise for their hard work.
The Last of Us 3 is not currently in development.
MORE: The Night is Grey is a Mix Between The Last of Us and Oxenfree
Source: Reddit