A new Mass Effect game is in development that will apparently feature Liara T'Soni, and that's basically all fans know about the project since it was revealed at last year's Game Awards event. With Dragon Age 4 releasing before the new Mass Effect, BioWare is focused on its fantasy series for now, though an interesting detail about the new Mass Effect game may have slipped thanks to an EA job listing.
As spotted by GamesBeat's Jeff Grubb, EA and BioWare are hiring a technical director for the new Mass Effect game that has experience working with Unreal Engine. Grubb's sources haven't confirmed with 100% certainty that the new Mass Effect will use Unreal Engine 5, but that "everything is on the table" when it comes to the game. While a video game being built with Unreal Engine may not seem like a big deal on paper, it could be huge for BioWare and the new Mass Effect game.
RELATED: Disturbing Mass Effect 3 Glitch Gives Shepard Bugged Out Eyes
BioWare has struggled with Frostbite, the in-house EA engine that was used to develop Mass Effect: Andromeda. The issues BioWare had using Frostbite in Mass Effect: Andromeda and Anthem are well-documented, and since the original Mass Effect games were made using Unreal Engine, going back to it for the new game makes a lot of sense. Grubb also points out that the new Mass Effect game's release date is likely many years away at this point, and so Frostbite could be too outdated by the time the game comes out.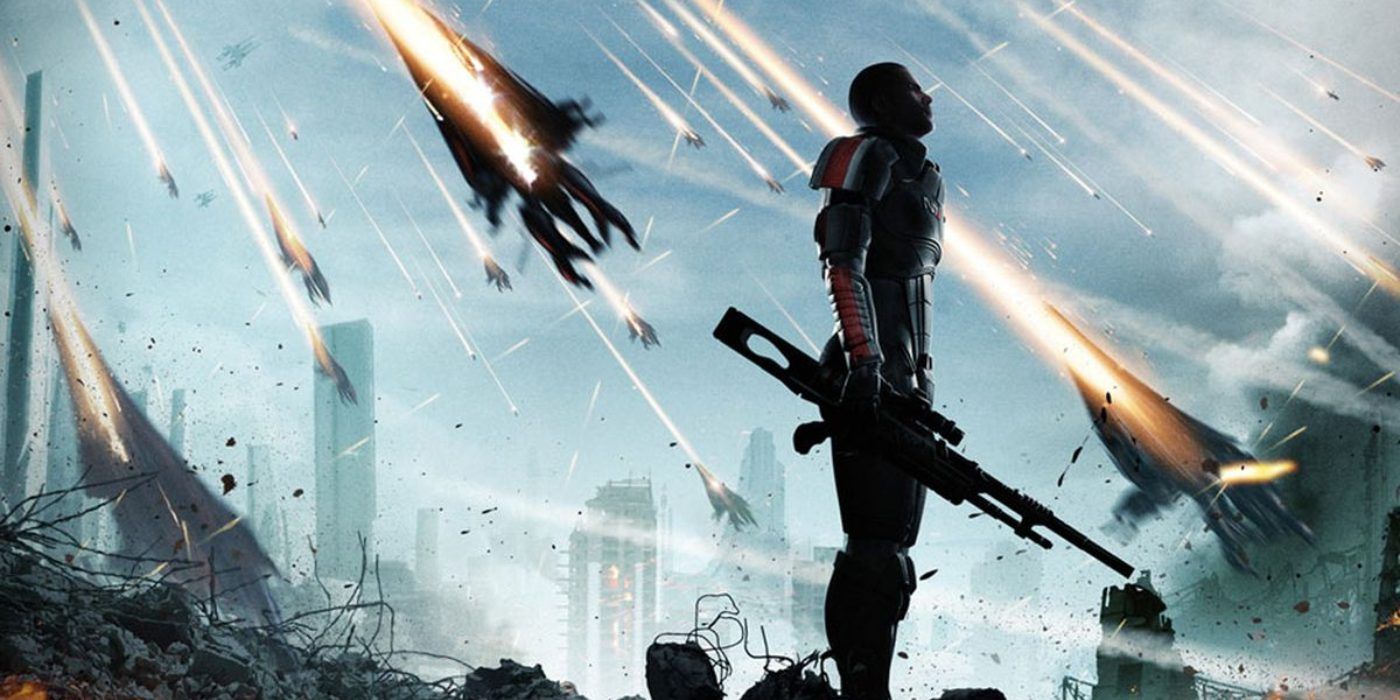 As previously stated, Dragon Age 4 is the next game coming from BioWare, so Mass Effect fans have a long wait ahead of them. Grubb has previously reported on the potential Dragon Age 4 release date, pegging it for a possible launch in 2023. Assuming that information is accurate, Grubb believes that the new Mass Effect game release date will be 2025 at the earliest.
With the new Mass Effect game's release date so far off, it will likely be years before fans learn more intricate details about the title and what it has in store. This means speculation about the new Mass Effect game's engine will likely continue for some time, and fans won't know for awhile whether or not it will be built using Unreal Engine 5, Frostbite, or something else entirely. A lot can change in the gaming industry in four years, after all.
For now, BioWare fans can stay focused on the new Dragon Age game that's in development, though more information on that may not come until next year or later.
Mass Effect is in development.
MORE: Mass Effect 4: Could the Scourge Return?