No More Heroes has returned from dormancy, first with No More Heroes: Travis Strikes Again, and more recently with No More Heroes 3, the fully-fledged sequel to the original game series. But the reason for the return of Travis Touchdown isn't as obvious as you might think. It wasn't just fan demand – it was also the Nintendo Switch.
In our recent interview with Grasshopper Manufacture's Goichi "Suda51" Suda, the mind behind many cult classic Japanese titles – including No More Heroes, Suda-san revealed to us how he was inspired to return No More Heroes the second he touched the Nintendo Switch and the JoyCon controllers.
Related: No More Heroes 3 Review – The Most Suda Game
"I was first introduced to the Switch by Nintendo, and when I first saw the JoyCon pop up off the side console I immediately felt 'Okay, this is perfect for No More Heroes.' I was really impressed by the motion controls and the way the whole system works, and I thought 'okay, this system, in particular these controls, is going to be perfect for bringing Travis back. We're gonna make this next game.' That's pretty much where TSA came from, and then of course that's where No More Heroes 3 also came from," Suda-san told us, via his translator.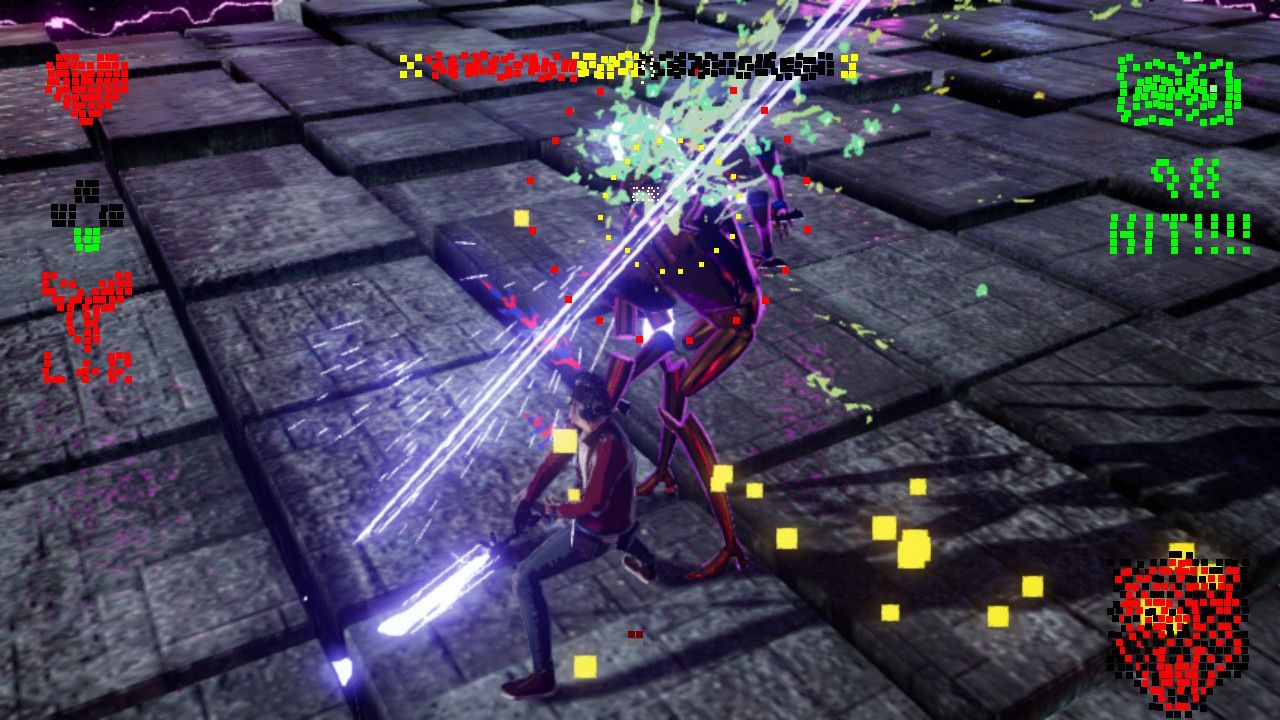 It's interesting to think that all that stood between fans and a new entry in Goichi Suda's eccentric series was Nintendo's ingenuity. If we lived in a world where Nintendo adapted a more traditional control scheme for the Nintendo Switch, No More Heroes might still be laying dormant.
No More Heroes 3 is the latest entry in the series, and it has more refined action than ever, while retaining everything that makes the franchise so memorable and absurd – at least that's according to our full No More Heroes 3 review, written by TheGamer's Dave Aubrey. Oh, that's me. Nice. I said: "This is Suda51 to a tee: a wonderful and utterly ridiculous celebration of otaku culture and the series he's built up over the years. Travis' fourth-wall-breaking smart mouth makes me smile incessantly, despite how stupid it can be – and it can be very stupid indeed."
We have much more to share from our full interview with Suda51, which you can read in its entirety here.
Next: Interview: Suda51 On No More Heroes, Killer 7, Grasshopper Connected Universe, More