No More Heroes 3 is a Nintendo Switch exclusive, and that isn't going to change any time soon according to the series' creator Goichi "Suda51" Suda in our new interview. That won't be a surprise to most fans, but will come as a disappointment to others.
We were able to sit down with the legendary Suda51 shortly after the release of No More Heroes 3 to talk about the game, Grasshopper Manufacture, and what we can expect to see from the mind of the legendary creator next – but along the way, we couldn't help but wonder if we would see No More Heroes 3 on systems other than the Nintendo Switch.
Related: 8 Lingering Questions We Have After The End Of No More Heroes 3
So, during our chat, I popped the question: "Can we expect to see No More Heroes 3 on other game platforms?"
Some questions do not require elaborate answers, as Suda-san proved with his response: "No plans at the moment, being a Nintendo Switch exclusive." Sometimes words hurt, Suda-san.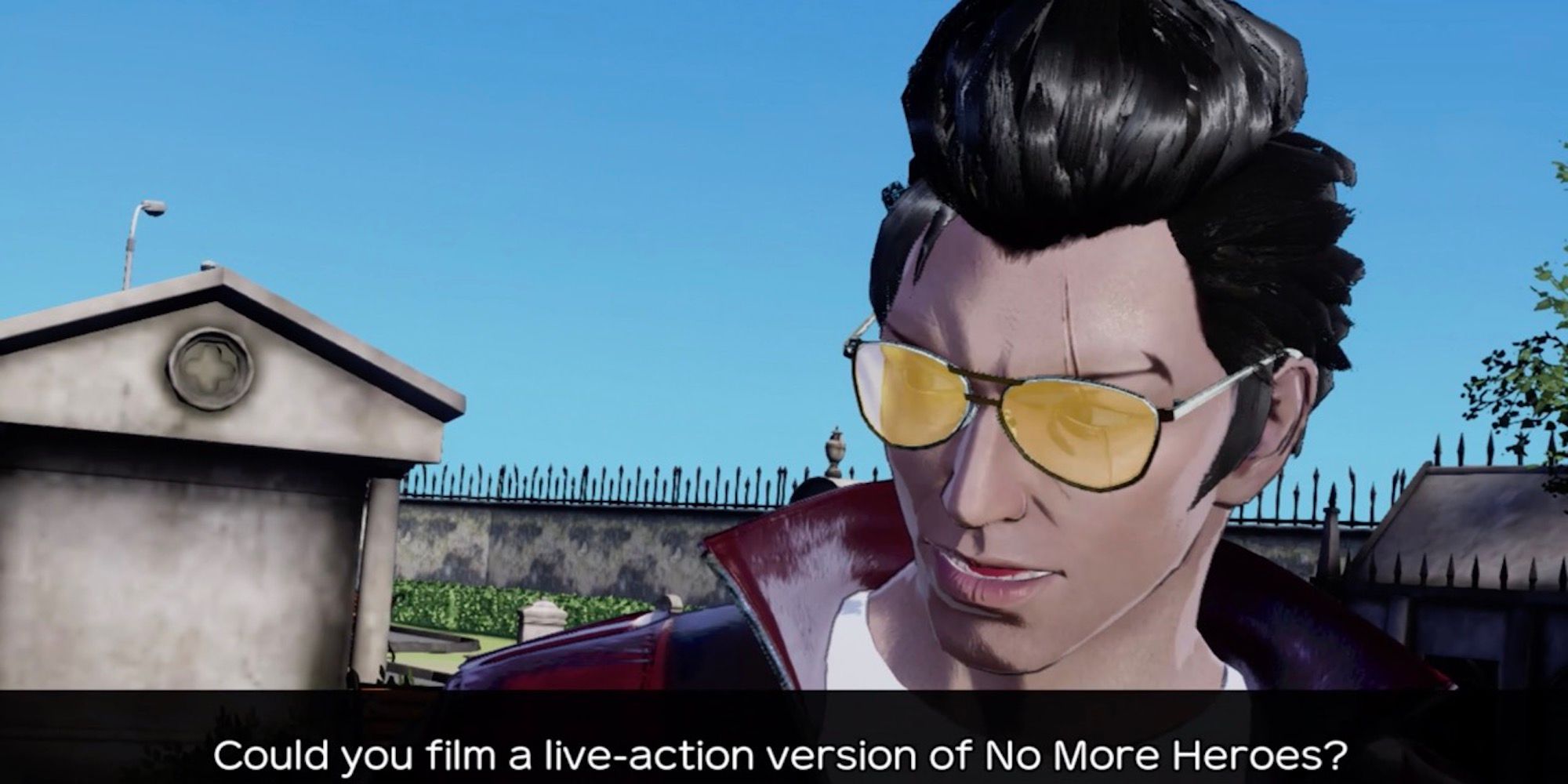 No More Heroes 3 really pushes the Nintendo Switch to its limits, as we discuss in our full review of the game. We said: "In between these big set pieces, No More Heroes 3 ends up feeling like a slog. This is not helped by the fact that performance during battles is great, but the overworld is ugly and runs poorly." With this interview, our hopes of seeing No More Heroes playing on a system with the might to smooth out the rough edges have been dashed, but it's nice to get a concrete answer.
Travis Touchdown's return has been mostly praised – though those praises almost always come with some firm caveats, as you can see in our review roundup, where scores could be as high as 8.5/10, or as low as 4/10. Clearly, this adventure has divided opinions, though that's nothing new for Japanese creators like Suda51.
For now we can hope that No More Heroes 3 and the rest of the series gets some kind of grand remaster in the future – or a Switch console more capable of running the game, please – but even on the standard Nintendo Switch system, No More Heroes 3 is a treat for fans of Grasshopper Manufacture.
Next: Interview: Suda51 On No More Heroes, Killer 7, Grasshopper Connected Universe, More