The Elder Scrolls Online did not make much of an impact when it was first launched back in 2014. However, the game has come on leaps and bounds over the last few years. With the Bethesda epic online fantasy title receiving graphical upgrades, which went live at the end of last month, it's evident that the fan base is still wanting more from the MMORPG. Now, recent developments say that the game is about to receive something of an exclusive feature from Nvidia.
According to WCCF Tech, The Elder Scrolls Online will be privy to Nvidia's Deep Learning Anti-Aliasing, or DLAA, which will debut on the fantasy multiplayer title. Sources indicate that what this new technology will do is enhance the visuals of the game, which will have a focus purely on visual quality, as opposed to performance. The report goes on to say that what DLAA is is essentially a stripped-back version of Nvidia's Deep Learning Super Sampling, or DLSS, only without the image upscaling technology.
RELATED: Nvidia Responds Following Geforce Now Leak
For those who don't know, DLSS is becoming the industry standard for modern video games. It was created by Nvidia and works via an algorithm that redraws pixels in a game to make it comparable to native high-resolution graphics without compromising performance. While DLAA doesn't have the upscaling feature, it does offer up some seemingly impressive anti-aliasing powers, which creates smoother graphics by blending away jagged edges in the image. It's a lot more complicated than that, but that's the end result in its simplest form.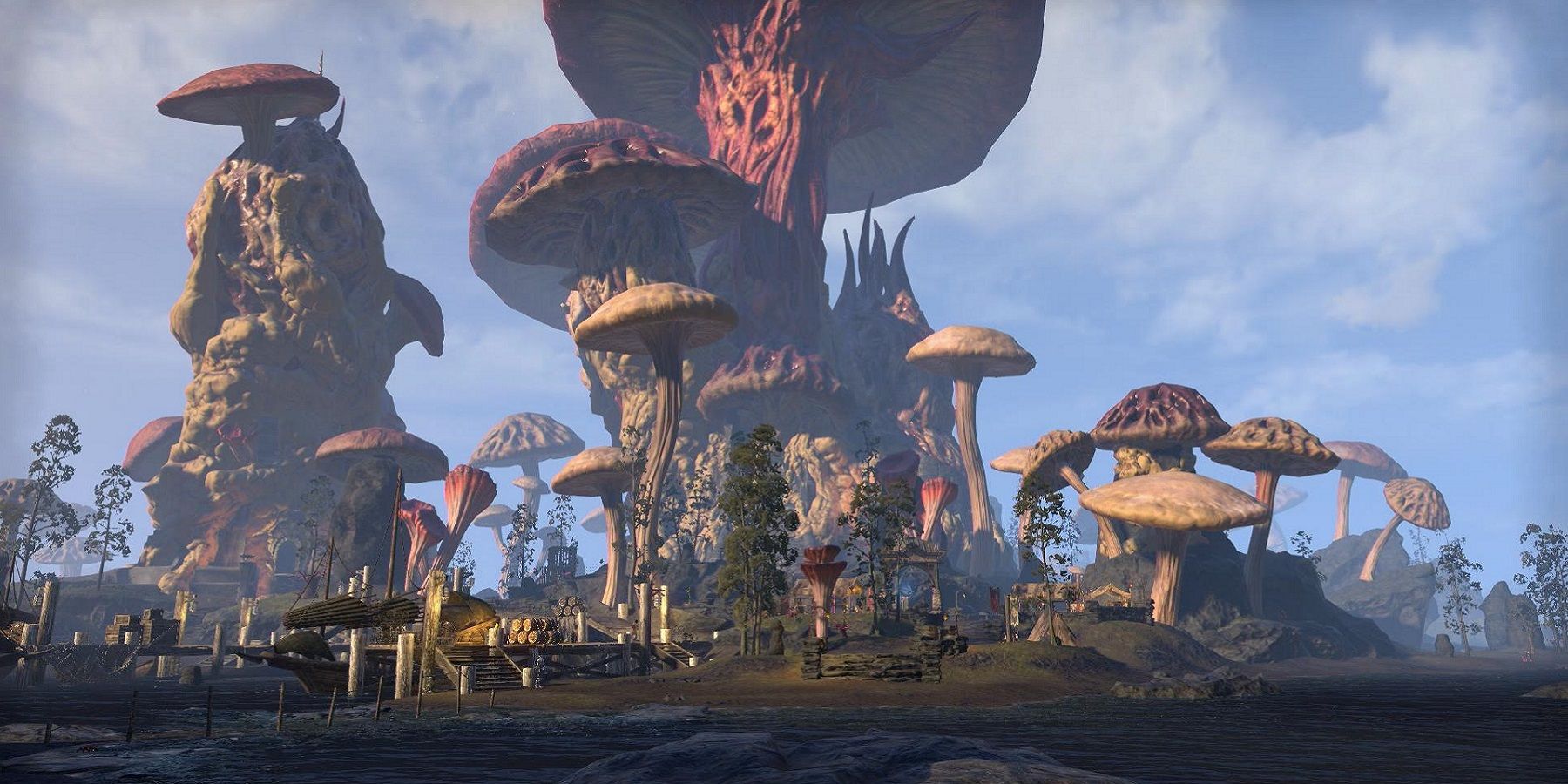 A lot has changed in Elder Scrolls Online since it was released, and the exclusive introduction of Nvidia's DLAA is just one additional way that the game is being kept up to date. The game did receive mixed reviews when it first came out, but has since gone through some improvements. One of the things the studio did was remove the required subscription in 2015, which is something that may have contributed to the fairly mediocre response that the game was given at first.
Back in March, ESO passed 18 million players, showing just how far things have come in the last seven years. With the game now becoming privy to this new technology, there's a chance it could become the poster child for Nvidia's Deep Learning Anti-Aliasing, which is being touted by industry experts as something of a marvel in video game visuals.
The Elder Scrolls Online is available now for PC, PS4, PS5, Stadia, Xbox One, and Xbox Series X|S.
MORE: Elder Scrolls Online: 10 Best Weapon Sets, Ranked
Source: WCCF Tech