The events leading up to the debut of Pokemon GO's Hoopa have finally arrived after weeks and months of teasers and hints. Fans of the mobile AR game are currently celebrating the Season of Mischief big activity with lots of exciting spawns, challenges, and quests.
The Hoopa's Arrival activities in Pokemon GO are jam-packed. There's a very lengthy list of special spawns for the event, in addition to some new cosmetic items, and a Candy transfer bonus. While players are enjoying those other perks, they may also stumble across some limited time Field Research that has been temporarily added to the September Field Research list.
RELATED: Pokemon GO All Rescheduled Safari Zone Dates, Locations, and Details
Interestingly, the Hoopa's Arrival Field Research list is pretty short and, from what has been discovered, doesn't involve any exciting encounter rewards. Instead, the four special tasks offer a chance to stock up on Pokeballs and Rare Candy…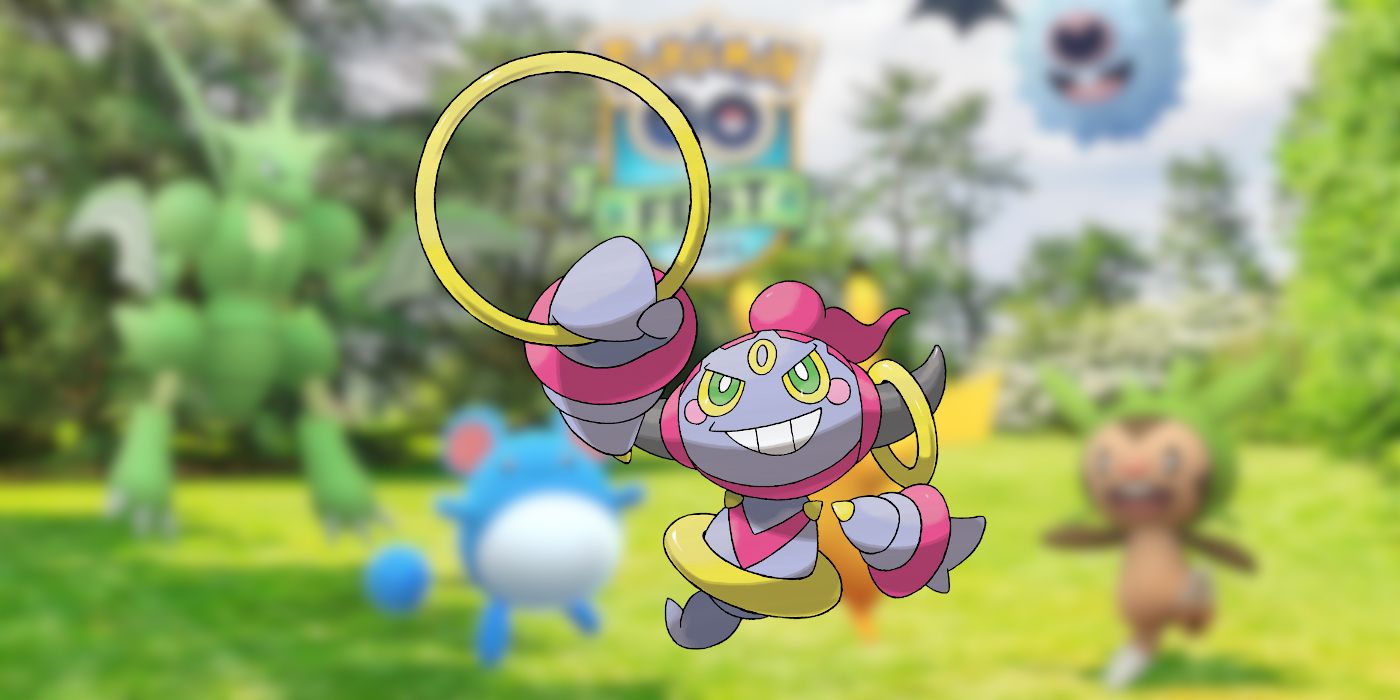 "To celebrate Hoopa's arrival, a one-day event will take place on Sunday, September 5, 2021, featuring various strange phenomena happening all around the world—maybe these events have something to do with Hoopa?"
All Hoopa's Arrival Field Research Tasks and Rewards
Catch 5 Pokémon
Poke Ball * 5
Great Ball * 5
Ultra Ball * 5
Catch 10 Pokémon
Poke Ball * 10
Great Ball * 10
Ultra Ball * 10
Catch 20 Pokémon
Poke Ball * 20
Great Ball * 20
Ultra Ball * 20
Catch 50 Pokémon
Rare Candy is always a nice reward and Great and Ultra Balls certainly have their uses – especially if players are racing around catching a ton of Pokemon as part of an event or a new Special Research storyline. More details about the Hoopa Arrival event's unique bonuses and research will arrive this week as the festivities play out. Check back in the coming days for more details about how these quests and the rest of the event are progressing.
In the coming weeks, we should learn more about what other events will be arriving during the early days of the Season of Mischief. Be sure to check back in the near future for more Pokemon GO strategy guides, news, and updates. Until then, good luck out there, trainers!
Pokemon GO is available now on mobile devices.
MORE: Pokemon GO Complete Guide for General Tips, Tricks, & Strategies
Source: Serebii