It's been over a month since Pokemon Unite released for the Switch, and the TiMi Studios-developed title has already had some negativity and pay-to-win criticism aimed at it. The MOBA has also achieved successes in an impressive launch day viewership on twitch, and a dedicated fanbase.
When Pokemon Unite comes to mobile, a whole new set of players can decide if the Battle Pass falls into the negative or successful category. Current Switch players, meanwhile, will want to know how long they have to earn their Rank and Battle Pass rewards for Season 1.
RELATED: Pokemon Unite Blastoise Glitch is Ruining Ranked Matches
When Does Season 1 End in Pokemon Unite?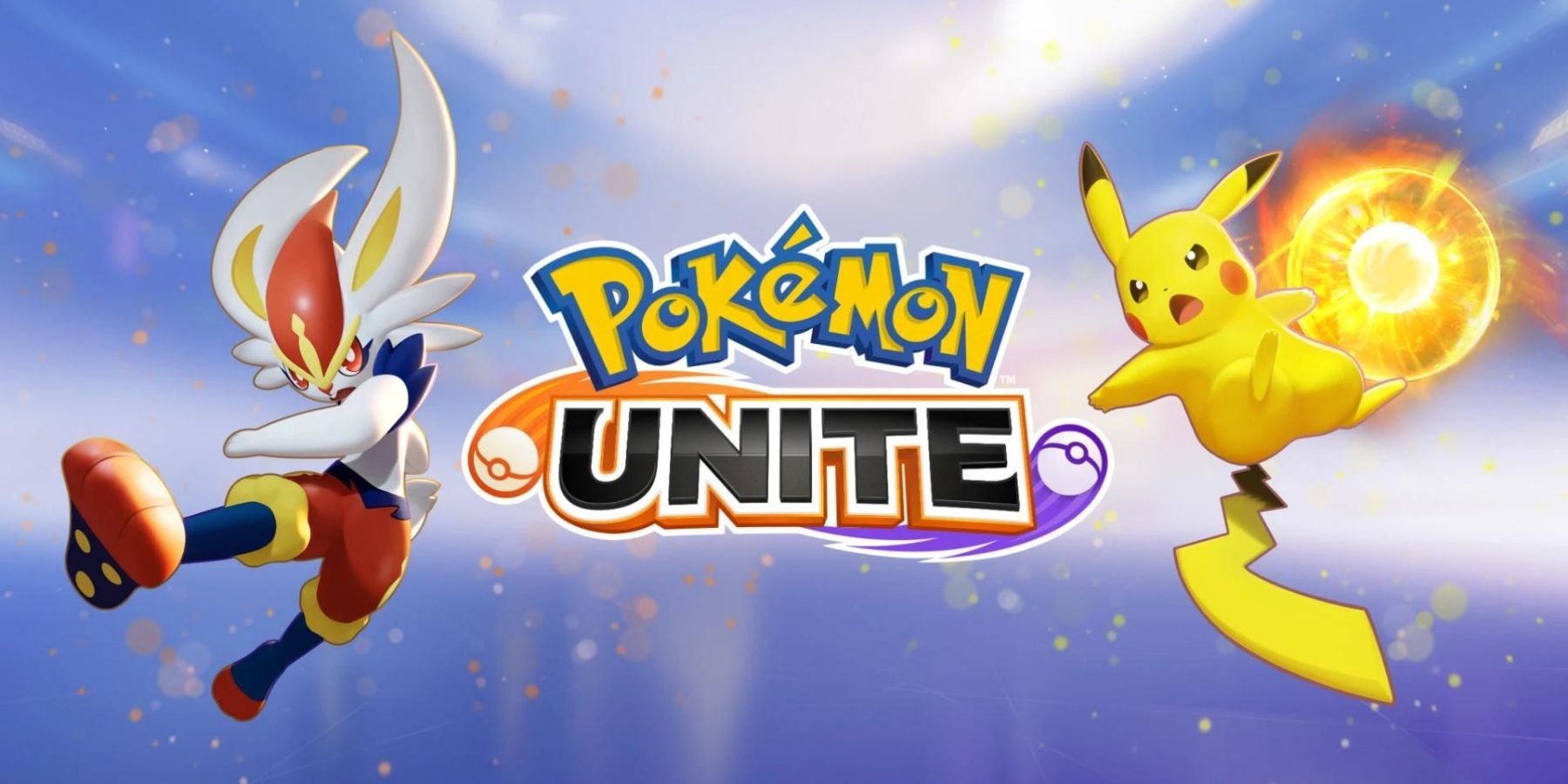 There are two important things that reset in Pokemon Unite: the Battle Pass, and Rank. The first half of Season 1 ends on September 22, coinciding with the mobile release. If following the same timeframe, the second half of Season 1 is likely to end around November 22.
There has been no confirmation if the half-season milestone will definitely end the current Battle Pass, or if it will give Rank rewards. It is likely that the Battle Pass will end, and another will begin in time for Pokemon Unite coming to mobile. With just two weeks until the half-season is reached, it's less likely that Rank will reset, as no official date has been given on when Rank rewards will be received. If it does reset, it would have given players little-to-no notice to try and climb as many ranks as possible.
However, there has been poor communication from the developer with a lot of other issues that need big fixes in Pokemon Unite, including not releasing stats for buffs and nerfs applied. This lack of clarity means that reward dates could be revealed very close to a season's end.
Just in case all Ranks in Pokemon Unite reset on September 22, players should at least make sure they have met the requirements to receive their end-of-season Aeos Tickets.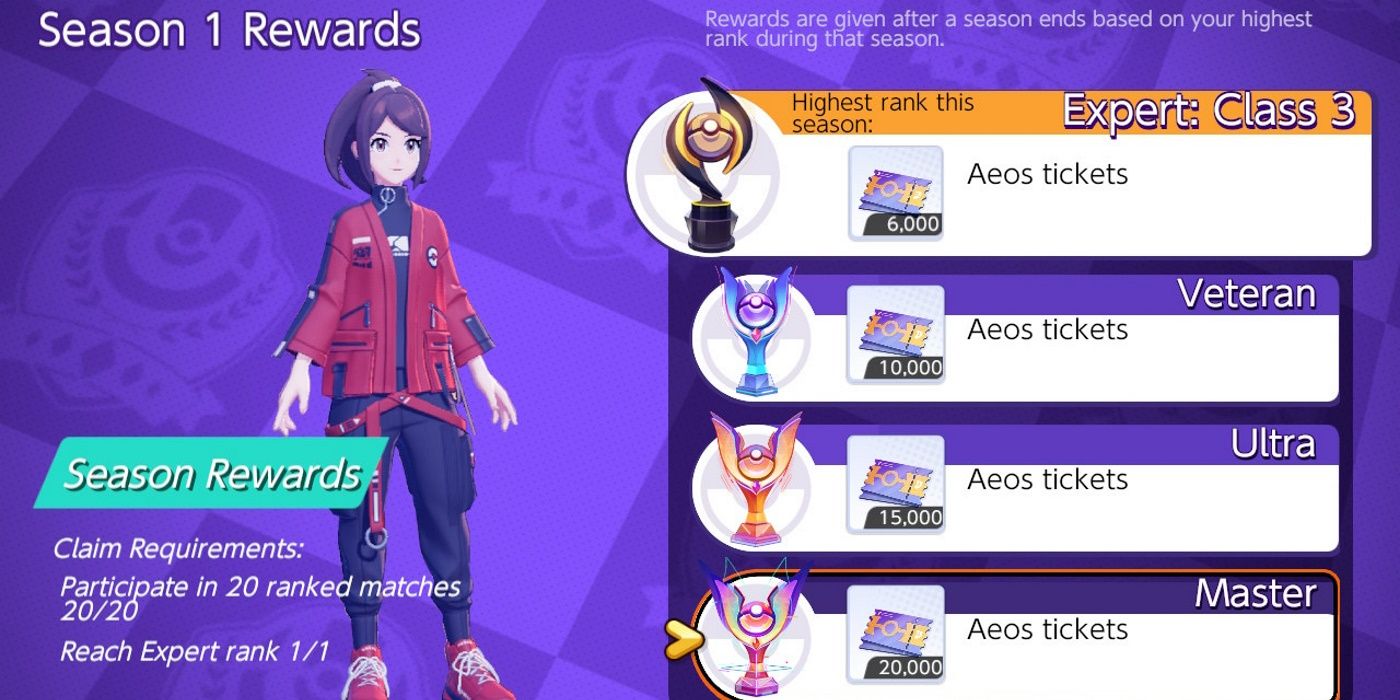 Season Reward Requirements in Pokemon Unite
Participate in 20 Ranked Matches
Reach Expert Rank (Class 1)
It doesn't matter if a trainer reached a certain Rank, but then dropped a few by the time the season ends; as long as it was reached at least once, they will receive that Rank's increased Aeos Ticket number. Those that reach Master Rank in Pokemon Unite can earn 20,000 Aeos Tickets.
When the Season 1 Battle Pass ends, players will no longer be able to earn exclusive cosmetics like Hip Hop Style Pikachu, and Captain Style Cinderace. These adorable outfits are only available for Premium Battle Pass subscribers.
Pokemon Unite is available now on Nintendo Switch and releases September 22 for mobile devices.
MORE: Pokemon Unite: What Are The Best Buff Moves?