News has emerged today that Ryuta Ueda is returning to Sega. The director of the first two Yakuza games returning just as the series creator Toshihiro Nagoshi reportedly says his goodbyes and heads for NetEase feels decidedly like a case of one in, one out. Yakuza: Like a Dragon propelled the series into a new spotlight, and with the fresh blood of Ichiban Kasuga taking the place of the iconic Kazuma Kiryu, Yakuza looks set to thrive for the next decade. Let's pretend for a moment though that Ueda has not been hired entirely for Yakuza – we don't know for certain that he has – and instead think of what his return could mean for Jet Set Radio.
Ueda was the artist on Jet Set Radio, responsible for the legendary aesthetic that a few games of the era tried and largely failed to mimic, resulting in subsequent generations being too scared of Jet Set's untouchable greatness to even attempt it. Bomb Rush Cyberfunk, due for launch sometime in 2022, looks similar both in style and attitude, and has already been adorned with the albatross of being Jet Set Radio's spiritual successor. I can't wait to Bomb Rush my way around town, but I already get the feeling that the comparison does no one any favours.
Related: I Wish The Start Of Yakuza 3 Was An Entire Game
Ueda's style is inimitable, and Bomb Rush isn't really imitating it – the new game's palette is far more washed out and subtle, taking the general baggy, overdesigned appearance and giving it a touch of minimalism. The gameplay and general anti-authoritation ethos of the game also seem similar on first glance, but traversal looks to be folded into the world more comprehensively than it was in Jet Set Radio, while its ideals are difficult to extrapolate from short trailers featuring teenagers and graffiti. Bomb Rush Cyberfunk looks incredible, but the idea that it is the next Jet Set Radio may cause a problem at launch, with the game being judged against what it isn't rather than what it is.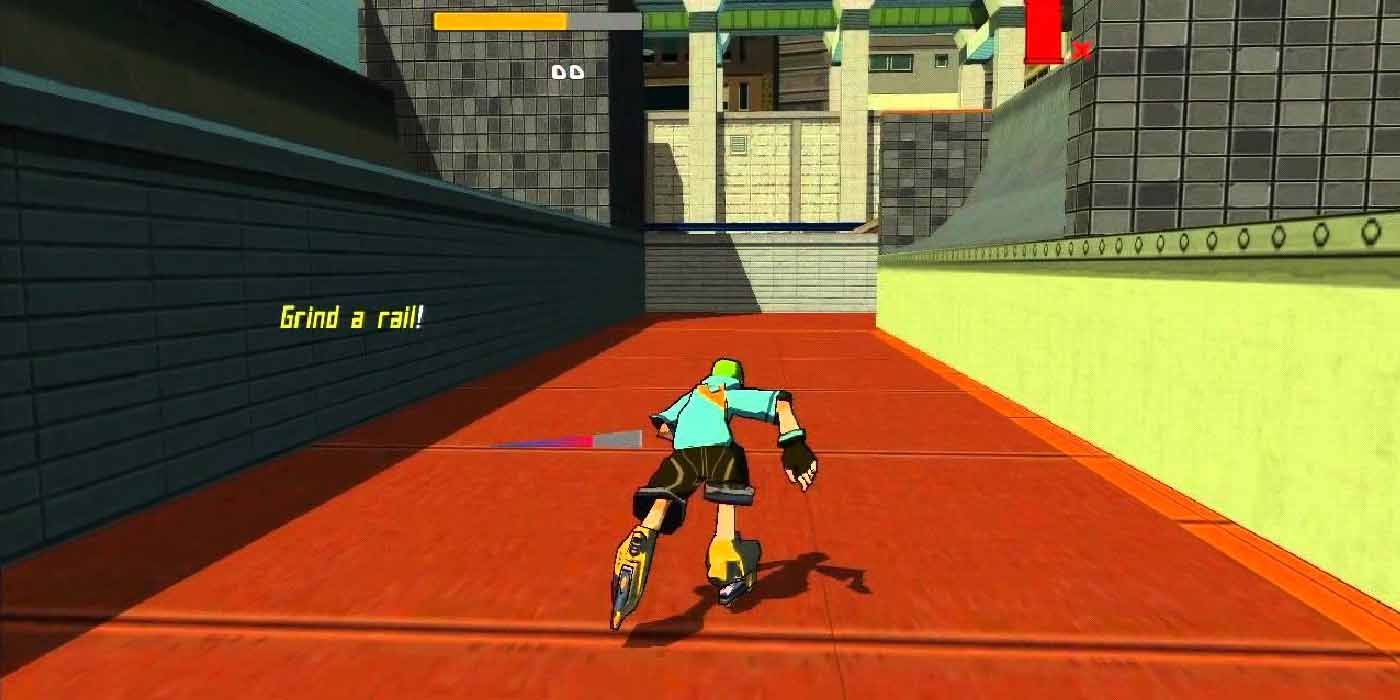 Mainly, it's strange that people seem to be writing off the need for a new Jet Set Radio game, pointing instead to a different indie game with very little information out there and no people from the original Jet Set team as proof positive that actually, we are getting a new Jet Set game, just with a different name. It could be like when Manchester United sold Ronaldo and bought Bebe. It could be like when they sold Ronaldo and bought RVP, too. But it definitely won't be like when they sold Ronaldo and bought him back, because Bomb Rush Cyberfunk is not Jet Set Radio. It's its own, admittedly very cool, thing – and we should be celebrating that.
This is why the fact remains – we need a new Jet Set Radio game. Call it Jet Set TikTok and get all Gen Z on board if you want, just give me a new one. Despite launching in 2000, it feels like a deeply '90s game, inspired by the era's counterculture vibes, full of grunge and spray painted in bright saturation and the screaming possibilities of the Information Age. It is firmly anti-establishment in spiky ways few games even today dare to embrace, and felt magnetically attached to youth culture in ways so many games are desperate to be. The current generation are amongst the most politically aware and socially vocal of any in modern times, and that's married to a huge gulf between themselves and their parents, and particularly their grandparents, when it comes to life opportunities, ideology, and diversity. The world is begging for a new Jet Set Radio game – Ueda's return to Sega is the planting of the seed.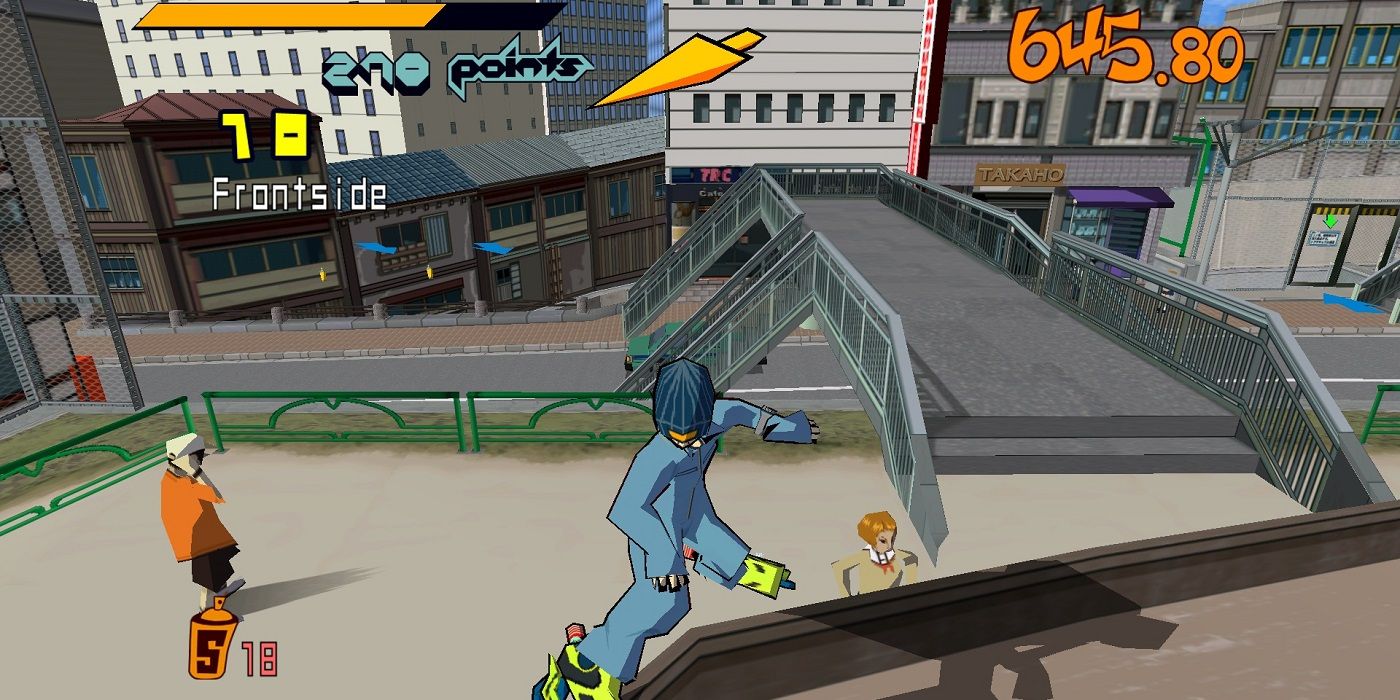 Again, Yakuza is impossible to ignore. He has clearly been brought in for that reason, to ensure some of the old guard can guide Ichiban's journey through the Yakuza legacy, but now that he's in the building, anything is possible. A sketch here, a flicker of an idea there, a pitch over coffee in between. Few games are simultaneously extremely of their time and yet so far ahead of it, and now that the world seems to have caught up, a new Jet Set Radio would be a fascinating prospect. With Ueda back at Sega, it could be on the horizon after Yakuza 8.
Next: Ed's Gender Should Remain Ambiguous In The Cowboy Bebop Netflix Show