Norse mythology is certainly popular among many game developers, and it makes sense. The deeply woven, compelling stories of this mythology, mixed with Viking-style action, make for great gameplay. While God of War: Ragnarok is a ways off yet, gamers can get their fill of Norse-inspired action in Song of Iron, from Resting Relic studios.
Resting Relic is a single-developer studio with Joe Winter at the helm. As the sole developer, this game is very much a passion project for Winter, who is a former artist and longtime game developer. With a captivating visual style, Song of Iron is a tale of revenge, wherein players assume control of a Viking and explore the moody and atmospheric world of the game.
RELATED: PS5 and Xbox Series X Console Shortages Could Last At Least Another Year
Song of Iron's Development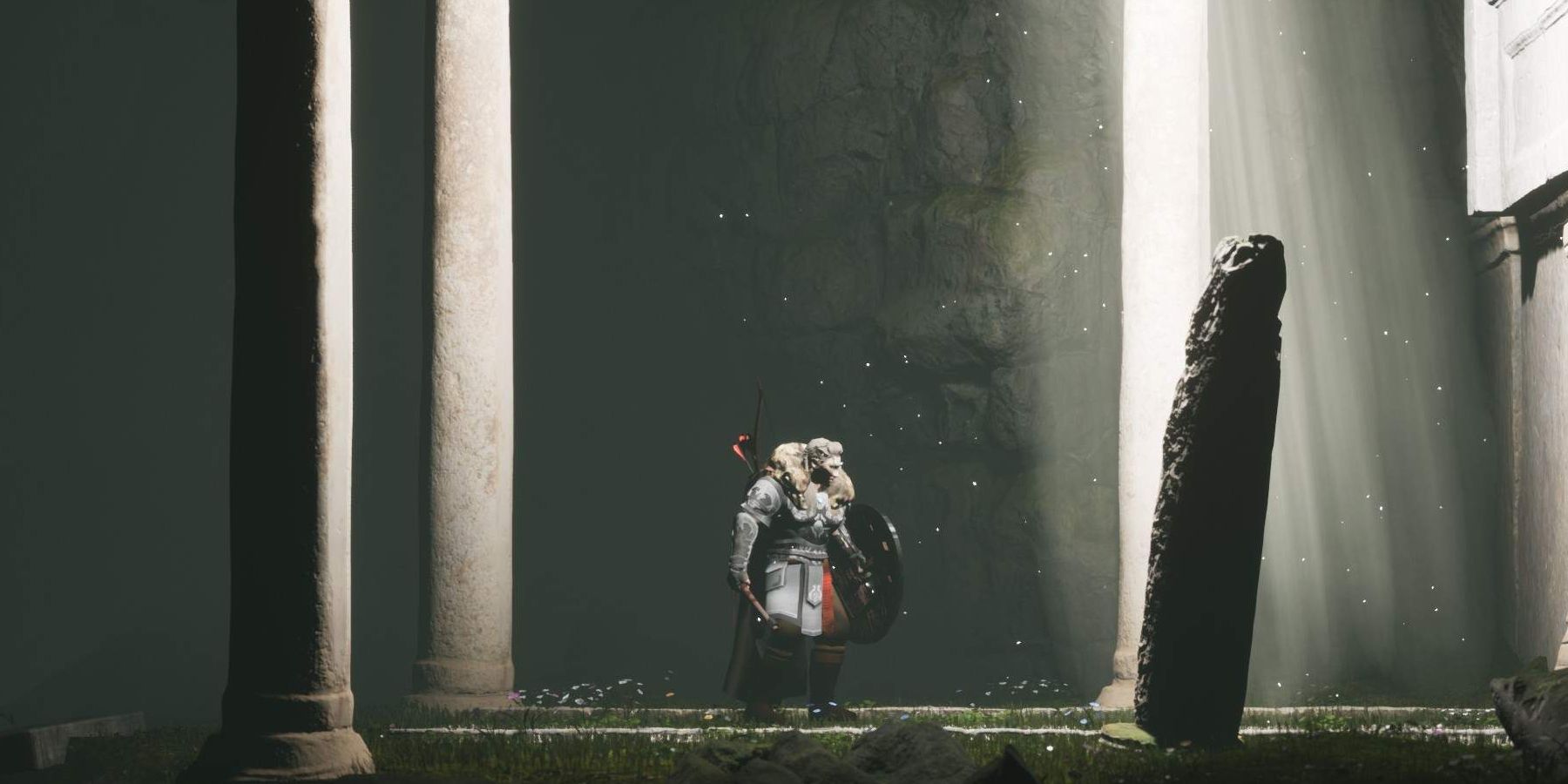 Joe Winter has cited games like Limbo and INSIDE as inspiration for Song of Iron, and this inspiration can be found in the visual style, gameplay, and mood of the game. During development, Winter was eventually contacted by Xbox to bring the title to the Xbox Series X/S and the Xbox One. Winter has been working on the game for two years and the results are impressive.
Inspiration for the fighting in Song of Iron comes from old Westerns and films like John Wick. As such, the action is designed to be fast-paced and exciting which suits the Viking protagonist. However, Winter has emphasized the overall mood and feel of the game was the primary focus of his design, with the story taking its shape from a game of Dungeons & Dragons.
Song of Iron Gameplay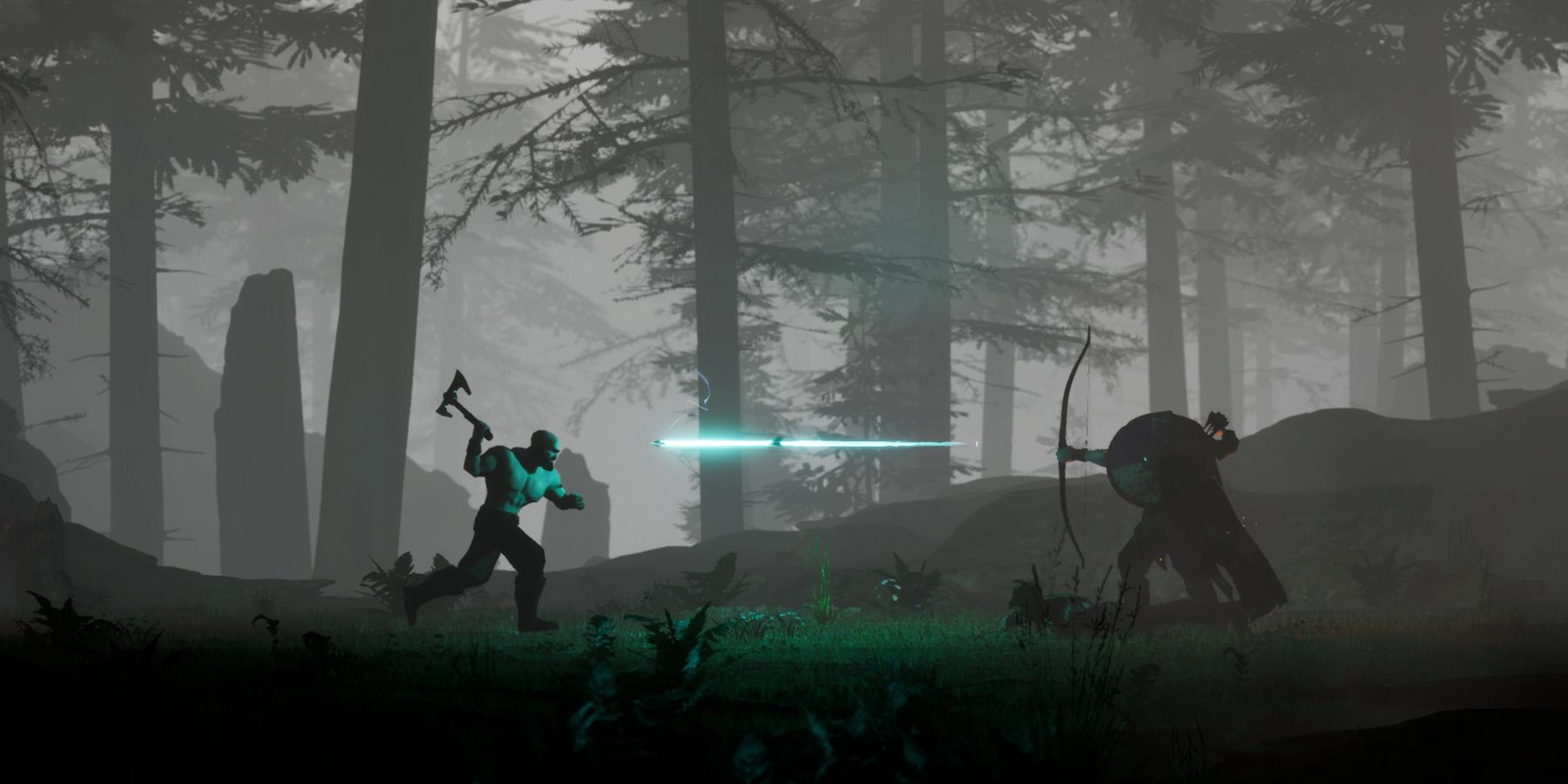 Song of Iron is a side-scrolling hack 'n' slash, in the simplest terms. However, the game's art style and story make it a much more immersive and intriguing play. Visually, the influence of Limbo and INSIDE is immediately apparent, with heavy use of silhouette and moody lighting. Players pick up a variety of weapons to fight their way through this visually stunning game with an appropriately haunting, Nordic-inspired soundtrack.
As a single-developer game, the gameplay of Song of Iron may not be as smooth as a AAA game, and players should know this going in. However, as mentioned, it is the immersive narrative world Winter achieves in this game that makes it appealing. The trailer shows the Viking protagonist fighting in the foreground while an enormous dragon swirls around the sky in the background. The designs of each level do an excellent job of creating a feeling of depth despite the game being a side-scroller. In this respect, the side-scrolling gameplay is implemented well in Song of Iron.
Like many indie titles, Song of Iron is less about the nitty-gritty details of its design, and much more so about the experience of playing it. Song of Iron is a meditative journey through a visually captivating world. In this way, Song of Iron is more similar to Hellblade: Senua's Sacrifice than God of War, but in a broader sense, it is another game that brings the Norse world to life in glorious detail.
Song of Iron is available now on Xbox Series X/S, Xbox One, and PC.
MORE: God of War Director Cory Barlog Buys Xbox Series X to Play Halo Infinite