Stardew Valley offers players many bachelors and bachelorettes that they can marry. However, it is no secret that embarking on a quest to marry Shane in Stardew Valley is more difficult than the rest given his cold and closed-off personality.
Most of its residents warmly welcome players upon their arrival in Pelican Town, but Shane does not. He isn't really interested in any conversation, which makes him appear rude at first, but players will soon find that he has a softer side. While his cold personality may be off-putting, pursuing a relationship with Shane has its rewards, especially for those who like to see a good story arc.
RELATED: Stardew Valley's Mysterious Witch Explained
Shane's Tragic Story Offers a Different Kind of Romance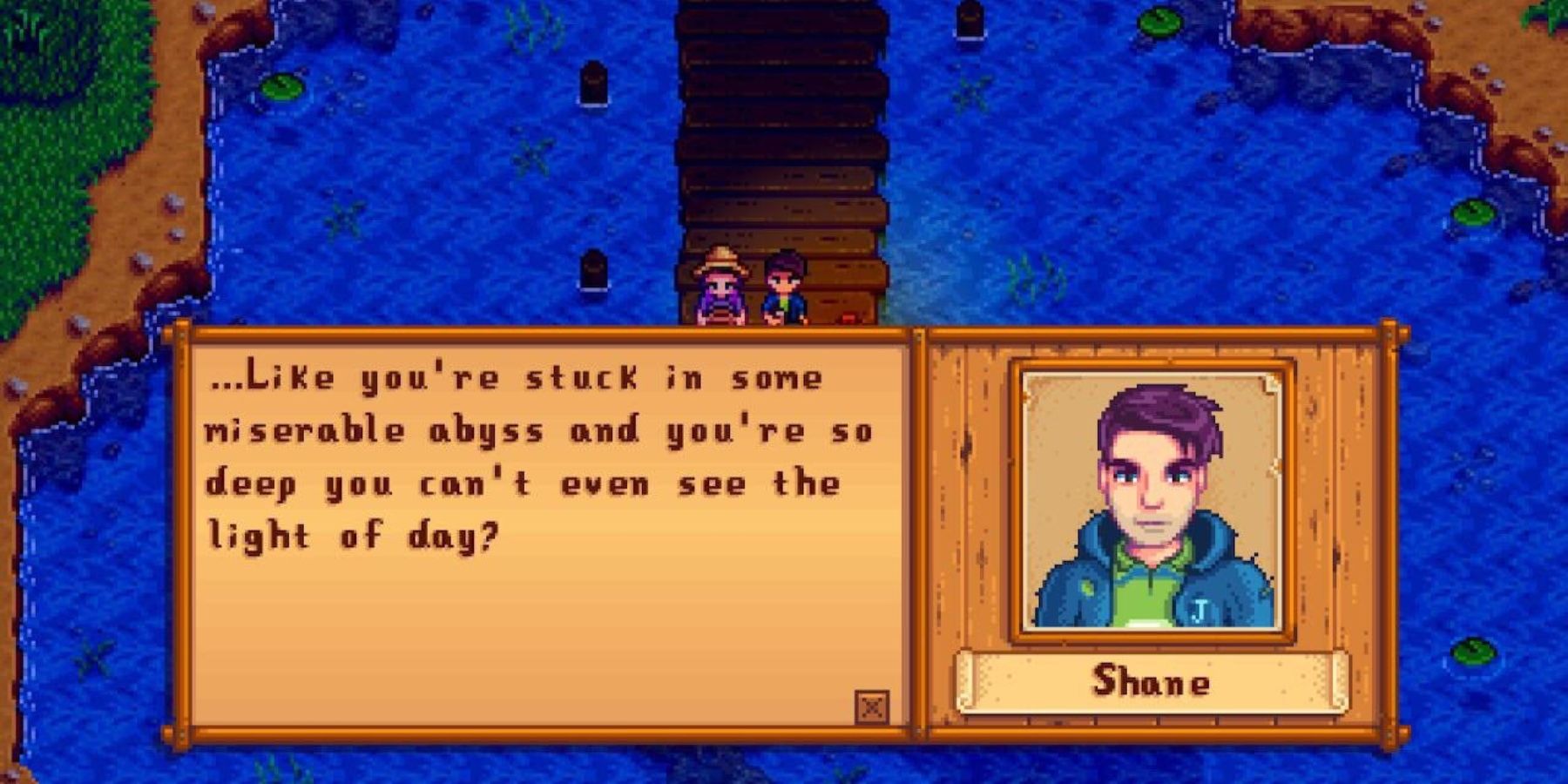 Like every other villager in Pelican Town, Shane has hopes, and dreams of being a film director. However, his current job at Joja Mart leaves him feeling empty and unfulfilled, which led to his excessive drinking. In addition, due to his depression, Shane often isolates himself, making it a bit difficult to earn his trust.
As the player gets to know Shane more, he slowly opens up. In the climax of Shane's story, players will find him drunk and passed out, talking about killing himself given he feels worthless. Luckily, this lowest point in his life proved to be a wake-up call, given he will visit the player soon after to declare his intent on improving himself and being useful to Pelican Town and its residents.
Although Shane eventually overcomes his depression and excessive drinking, he somewhat reverts to his old ways immediately after getting married. Shane only leaves the house once or twice a week, spending that time at the saloon. As a result, his room will always be a mess, and there will be times where he will be mopey and rude to the player.
Shane's Likes and Dislikes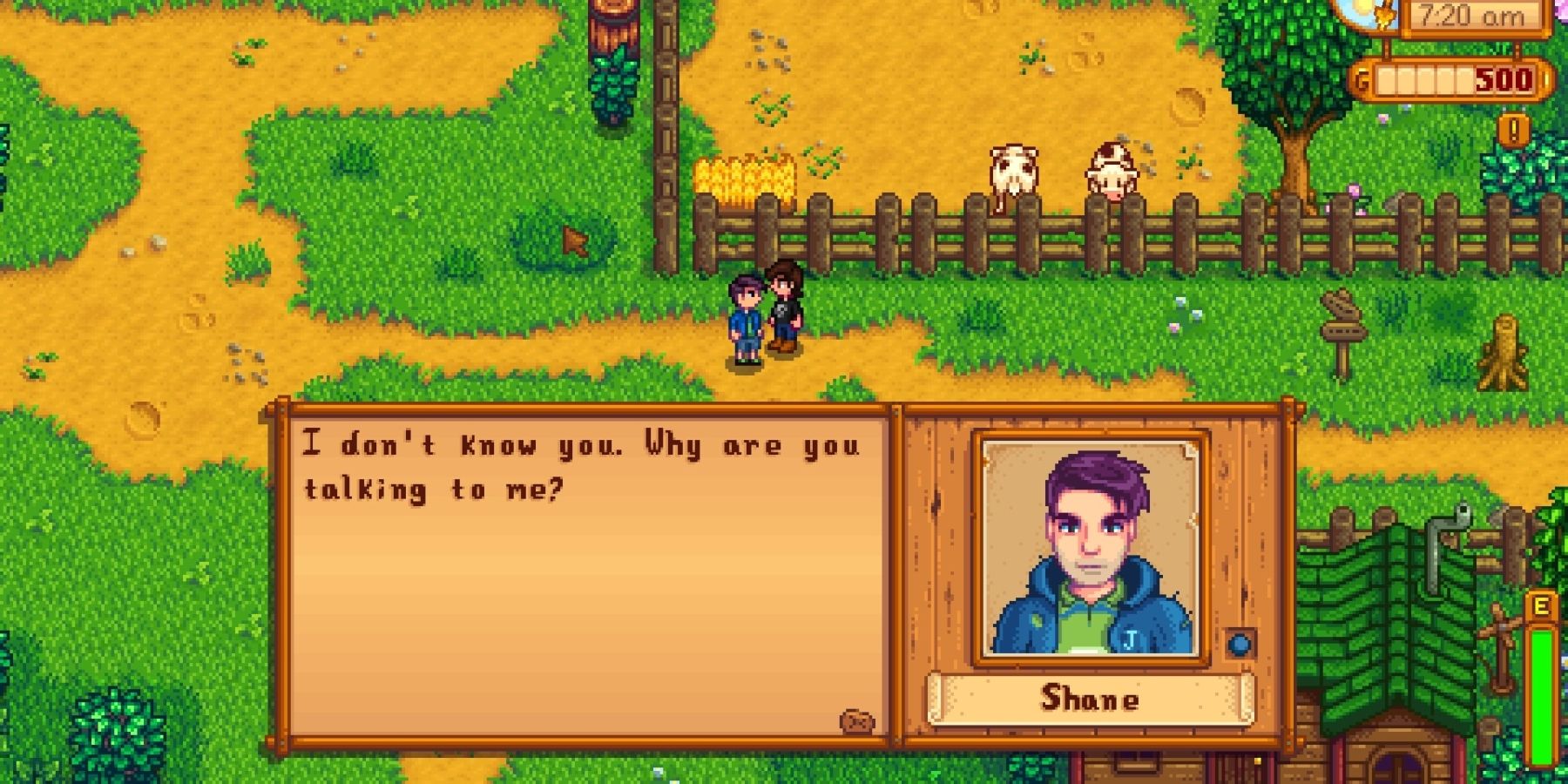 While Shane may come off as hard to please, giving him gifts is easy as his loved presents are not difficult to acquire early in the game. One of his greatest loves in life is beer, which players can easily purchase at the local pub. Shane also loves getting Hot Peppers, Pepper Poppers, Pizza, and all the Universal Loves.
However, players trying to win Shane's heart should steer clear of Quartz, Pickles, Seaweeds, most forageable items, and all Universal Dislikes. Once players can purchase and raise chickens, Eggs are also a great way to increase Shane's Heart Level, granting players +45 points each time.
Shane's Heart Events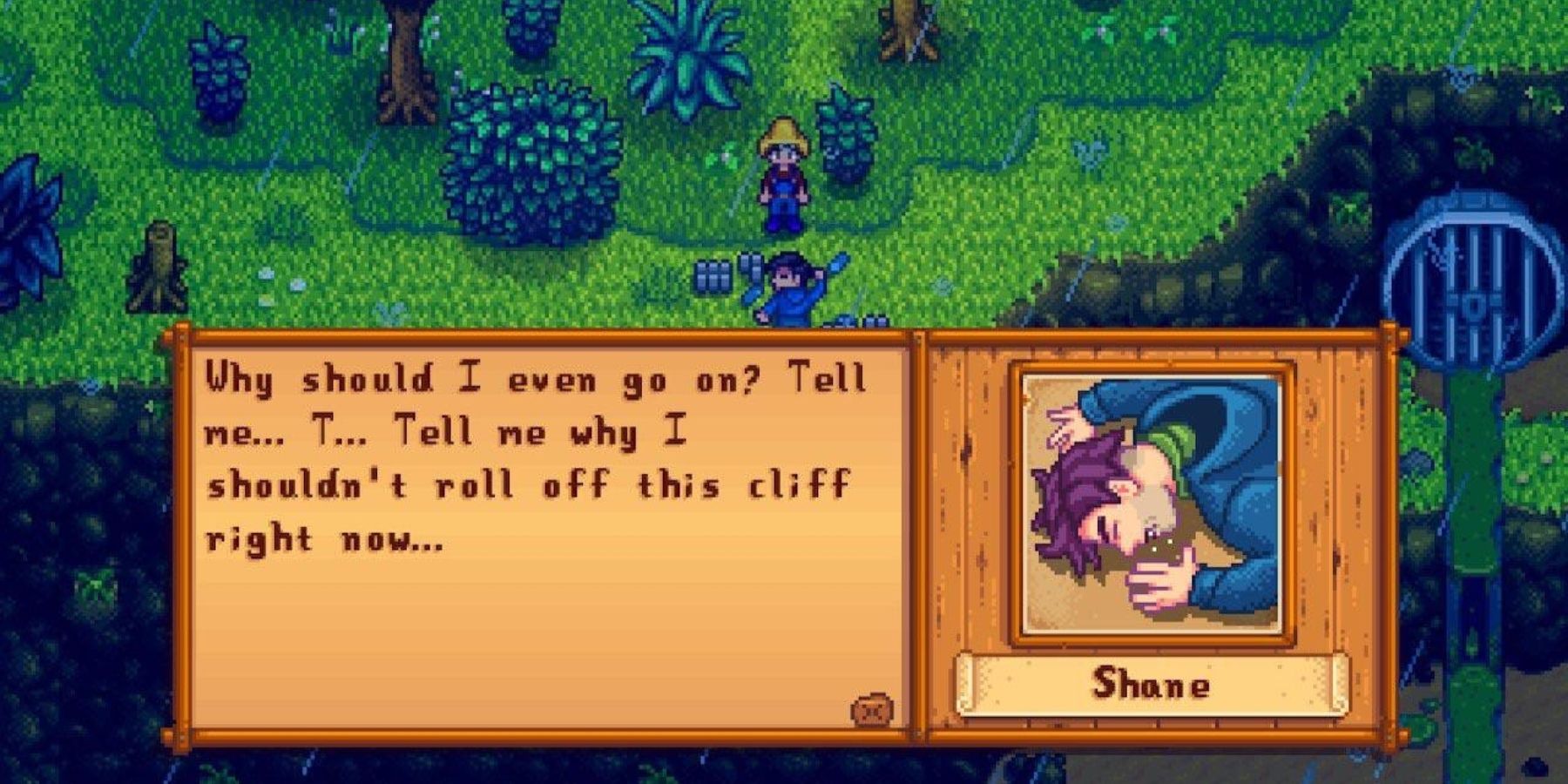 Shane's heart events mostly revolve around his depression and drinking problem. The first heart event that players will trigger occurs in Cindersap Forest, where Shane offers players a beer and talks to them about his depression. Shane's six-heart event is where players will witness the lowest point of his life, as he is seen near the edge of a cliff suffering from alcohol poisoning.
The next day, Shane will visit the player's farm and apologize for what has happened. Players should choose their response to his dialog during this scene carefully, given that it will affect their relationship points with him. For example, choosing the responses "I'm glad I was there to help" and "I'm just happy you're still here" nets players +10 friendship points. On the other hand, choosing "You needed a serious wake-up call" would result in -10 friendship points.
While Shane's romance subplot may not be everyone's cup of tea, his story has some touching moments. By choosing to romance Shane, the player gives him a reason to live, helping him overcome his depression and see the world with a more positive outlook. Although married life with Shane may not be the perfect happy ending, he does offer some benefits, and his endearing relationship with his goddaughter Jas shows while he may be tough on the outside, he is affectionate and loving with those close to him.
Stardew Valley is available now for Mobile, PC, PS4, Switch, and Xbox One.
MORE: Stardew Valley's ConcernedApe Should Make a Horror Game Next