Sony's latest PlayStation showcase served as a valuable reminder that the company is making the most out of some major IPs right now. For instance, Sony confirmed that Insomniac is working on Marvel's Spider-Man 2, a sequel to the PlayStation hit that'll bring Peter Parker and Miles Morales together again to face a new threat. Then, Sony also revealed a significant amount of plot and gameplay details about God of War: Ragnarok, another Sony sequel that fans are dying to get their hands on. On top of all that, though, there was still room for Tchia, a curious new indie game being developed by a studio based in New Caledonia.
It's not the first time that Sony has paired an indie game with gigantic AAA titles this way. Kena: Bridge of Spirits has long enjoyed a position of privilege in Sony advertising, despite being the sole work of indie studio Ember Lab. No matter what major IPs Sony gets involved with, it seems the studio always has some room to spare for indie games. It's fantastic to see the PlayStation developer show so much love for Tchia, Kena: Bridge of Spirits, and other indie titles. There's no better way for impressive indie games to get the publicity that they deserve than spotlights put on by the game industry's most influential companies.
RELATED: Kena: Bridge of Spirits Would Be a Perfect Crossover for Genshin Impact
Tchia and Kena Are Hardly Out of Place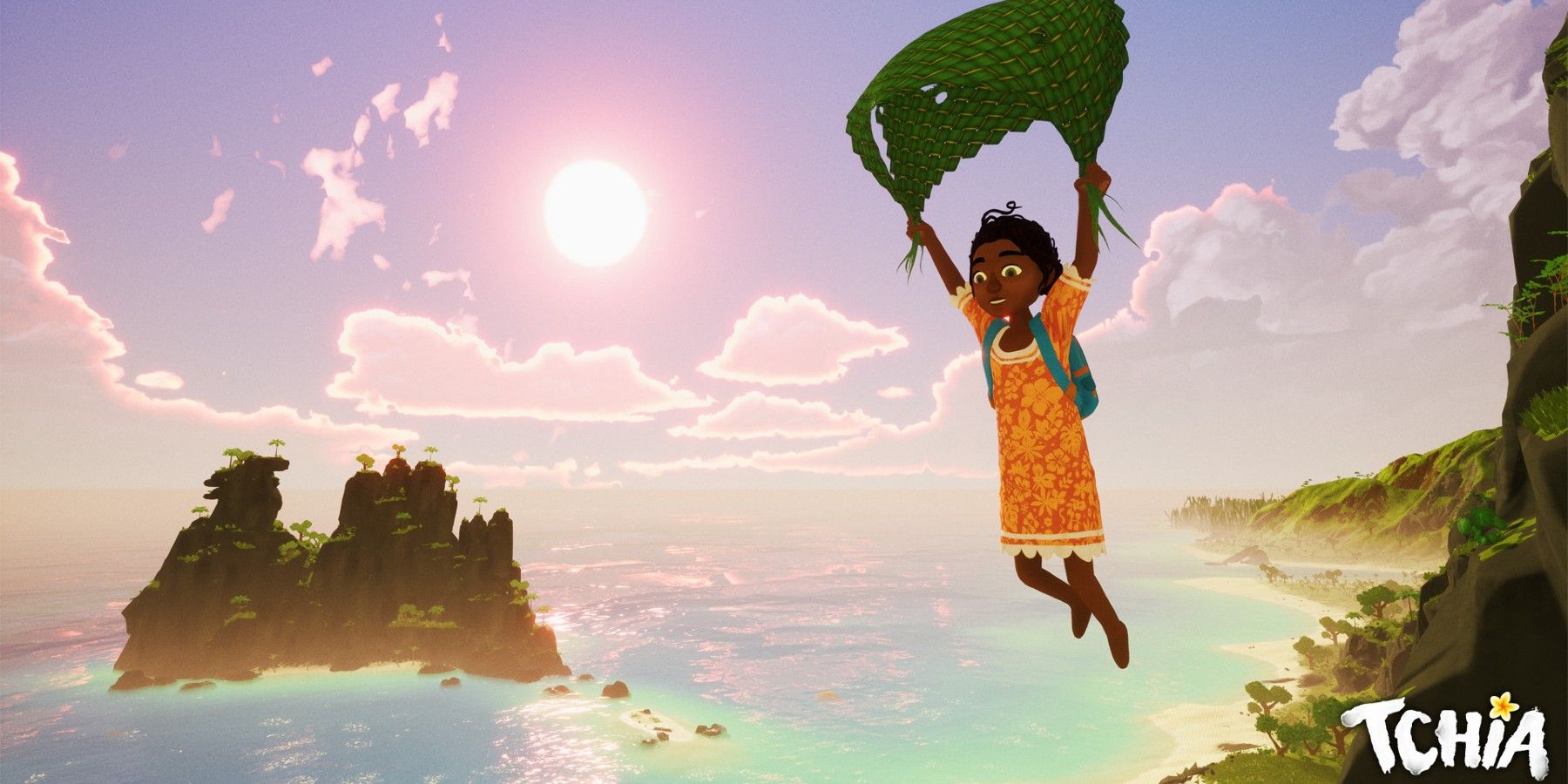 In a way, it's no surprise that Sony is so fond of Kena: Bridge of Spirits. At a glance, Kena really looks like a AAA game thanks to its razor-sharp graphics and the enchanting art style which reminds tons of fans of a Pixar movie. However, there's no mistaking Kena: Bridge of Spirits' true indie identity as Ember Labs' very first video game. Its action-adventure combat matches Sony's own God of War very well. Even so, Sony seems excited about Kena's Bali- and Japan-inspired world and its charming, menacing spirits as opposed to being nervous about Kena's similarities to God of War. Sony's willingness to make room for games that are often compared to its own suggests that it knows how important it is to support the indie side of the industry.
While Kena: Bridge of Spirits showcases Sony's love for indie games similar to its own, Tchia displays that affection in a totally different way. Whereas Kena bears some resemblance to certain Sony games, Tchia is more wholly unique. It tells the story of a young girl with the magical power to possess animals and objects in a Super Mario Odyssey-esque way. She'll use that power, a customizable boat, and the game's detailed physics to explore a lush, vibrant archipelago based on Tchia developer Awaceb's native New Caledonia. Whereas Kena looks at genre traditions differently, Tchia seems like it wants to be a game all its own. In other words, Tchia's appearance in the PlayStation showcase shows that Sony has love for both genre-defining indie games and genre-defying ones.
RELATED: Fall 2021 Video Game Calendar
Sony and Indies Go Hand in Hand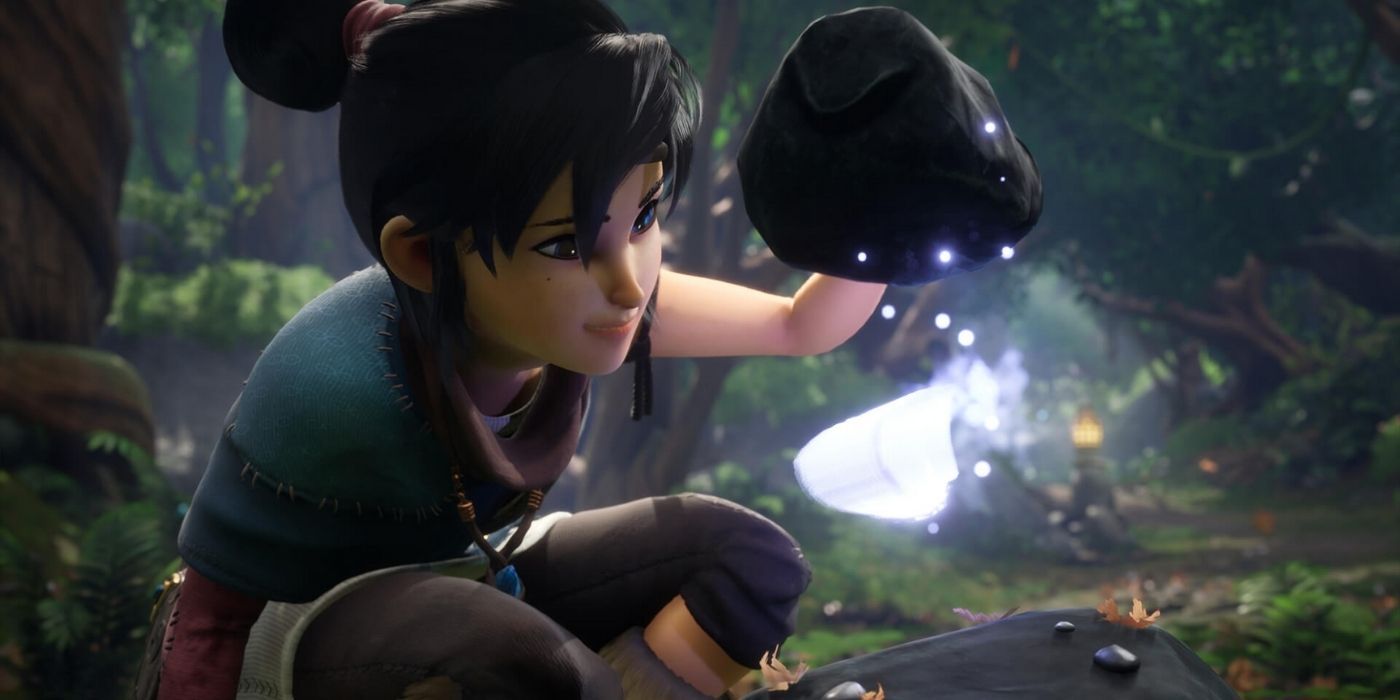 Tchia and Kena: Bridge of Spirits are only two examples of indie games that Sony has touted in the past. Multiple Sony showcases have put an emphasis on Sifu, Sloclap's freeform martial arts game where players die, revive, age, and learn with every fight they take on. The repeated emphasis on Sifu suggests Sony is excited about the game's potential on PlayStation once it releases in 2022. TiGames' action platformer FIST: Forged In Shadow Torch has also made a couple appearances in Sony shows alongside AAA titles, further building a pattern of indie appearances in core Sony showcases.
It's clear that Sony sees the value of supporting the indie game industry through PlayStation. Indie games are notoriously valuable for their willingnesss to take risks and try different things from the bigger studios in the industry. Indie developers often have bold new ideas that wouldn't make it to the top of a AAA studio, even though those ideas can sometimes change the course of the game industry. That's why it's fantastic that Sony is so eager to stock the PlayStation with indie titles. Every time Sony enthusiastically supports Tchia,Kena: Bridge of Spirits, and other indies, it could be bolstering the next big game that will redefine a video game genre.
Tchia is releases in 2022 for PC, PS4, and PS5.
MORE: Everything Featured at Sony's PlayStation Showcase 2021