Anthology films, much like short story collections, are difficult to make. People will naturally resonate with some stories over others, causing dull points throughout the film. When making a horror anthology especially, things need to be kept not only fun and exciting but a bit scary as well. This is why it sometimes takes the best of the best to make a good one.
The early 1990s are often seen as a bit of a weird spot for horror as a genre. It was full of sequels to big franchises, and original works at that time were sometimes really strange. There are some really excellent hidden gems though. And one of them happens to be an anthology directed by two masters of the genre, with special appearances from multiple other incredible horror directors and some massive stars.
RELATED: 10 Best Main Characters In American Horror Story
Body Bags from 1993 was directed by John Carpenter and Tobe Hooper. Carpenter has huge horror films like Halloween and The Thing to his name, while Hooper brought the world giants like The Texas Chainsaw Massacre series and Poltergeist. With three separate stories, tied only together by the coroner (played by Carpenter) who serves as narrator, the film is a perfect Halloween watch. Body Bags is an excellent mix of scary, fun, and just a little bit gross. And the people involved both in front of and behind the camera, are truly impressive.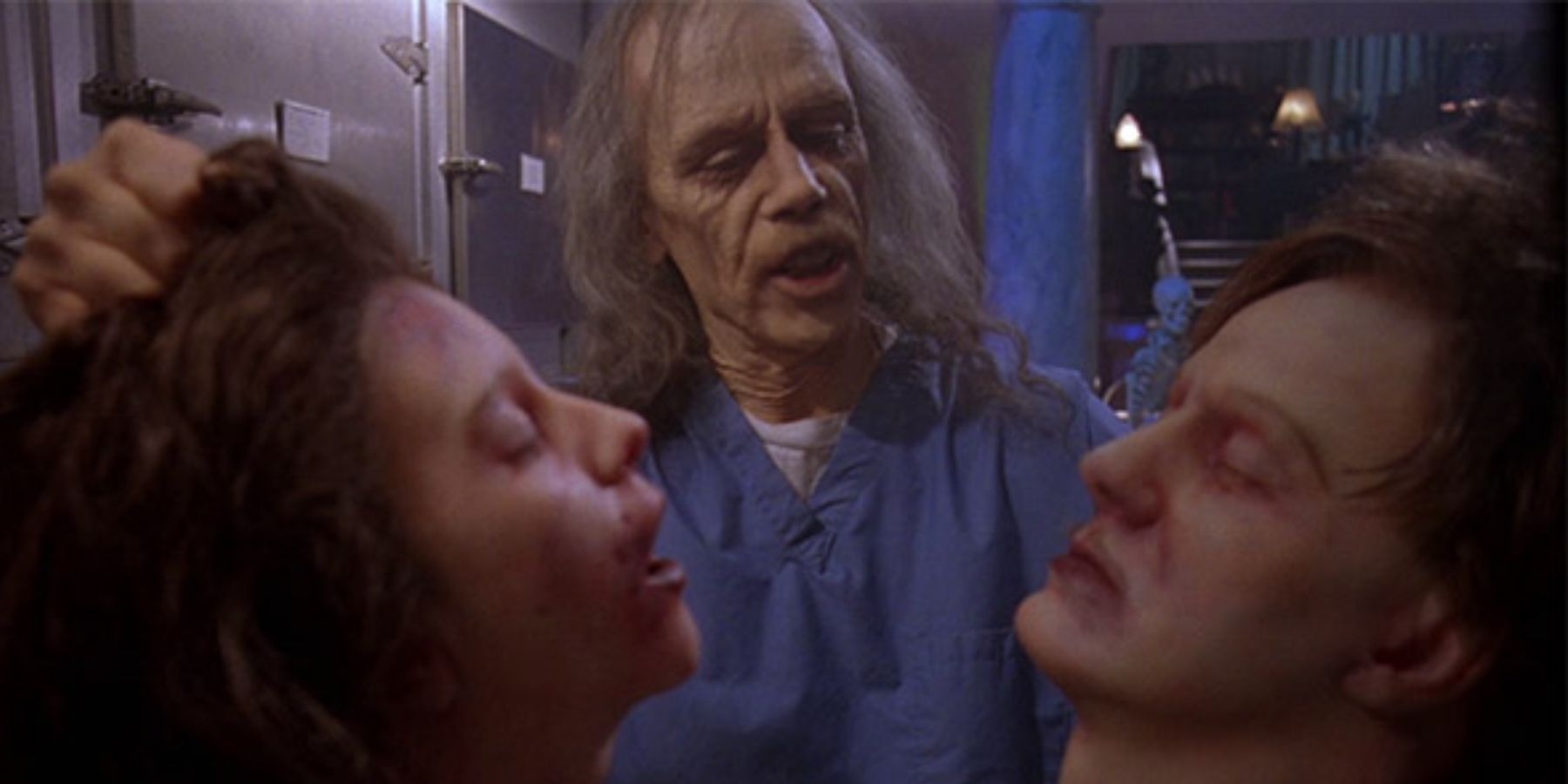 The first short story, entitled "The Gas Station", really catches the viewer's attention with how scary and intense it is. It revolves around a young woman who is doing her first night shift at an all-hours gas station. And of course, an escaped serial killer is on the loose. Her night is filled with tension and unease, as various creepy customers come in and make her uneasy. Until the end when, as one could probably guess, the killer shows up. This short is genuinely scary and keeps the viewer on their toes. So many unnerving customers show up, the main character never feels safe, and the twists are pretty well-done. This short also features some great cameos in directors Wes Craven and Sam Raimi, as well as actors Robert Carradine and David Naughton.
"Hair" is the name of the middle segment, and it provides some great comic relief from the intensity of "The Gas Station". It stars Stacy Keach as a man who is growing very self-conscious of his balding head. To remedy this, he decides to go under the knife in a very experimental miracle procedure that claims to give him a full head of hair. Though the risky procedure does work for him at first, he soon begins to realize it's maybe too good to be true. Again, this is a star-studded segment with cameos from David Warner, Sheena Easton, and Debbie Harry just to name a few. It's a little bit gross still because of some body horror elements, but as a whole "Hair" is just a lot of fun. It almost feels kind of Twilight Zone-esque with maybe a bit of a Goosebumps tone as well.
The final real segment is often viewed as the weakest, however that doesn't exactly mean it's bad. It's still very entertaining but as a whole, it just feels a little all over the place. It's simply called "Eye" and it stars, of all people, Mark Hamill and Twiggy. Hamill plays a baseball player who, after a horrible car accident, has been left with severe damage to one of his eyes. He doesn't want to give up his career or livelihood so he agrees to undergo surgery, replacing his eye with one donated from a recently deceased person. Unfortunately, something seems to be going wrong with the eye he was given when he starts to see unnerving visions. Clearly, this is a bit of a similar plot to "Hair", but they feel entirely different. "Hair" seemed to be pure fun while "Eye" gets to be quite disturbing towards the end. It's overall a very chaotic short with a lot going on and, while it will hold attention, it feels a little over the top at times.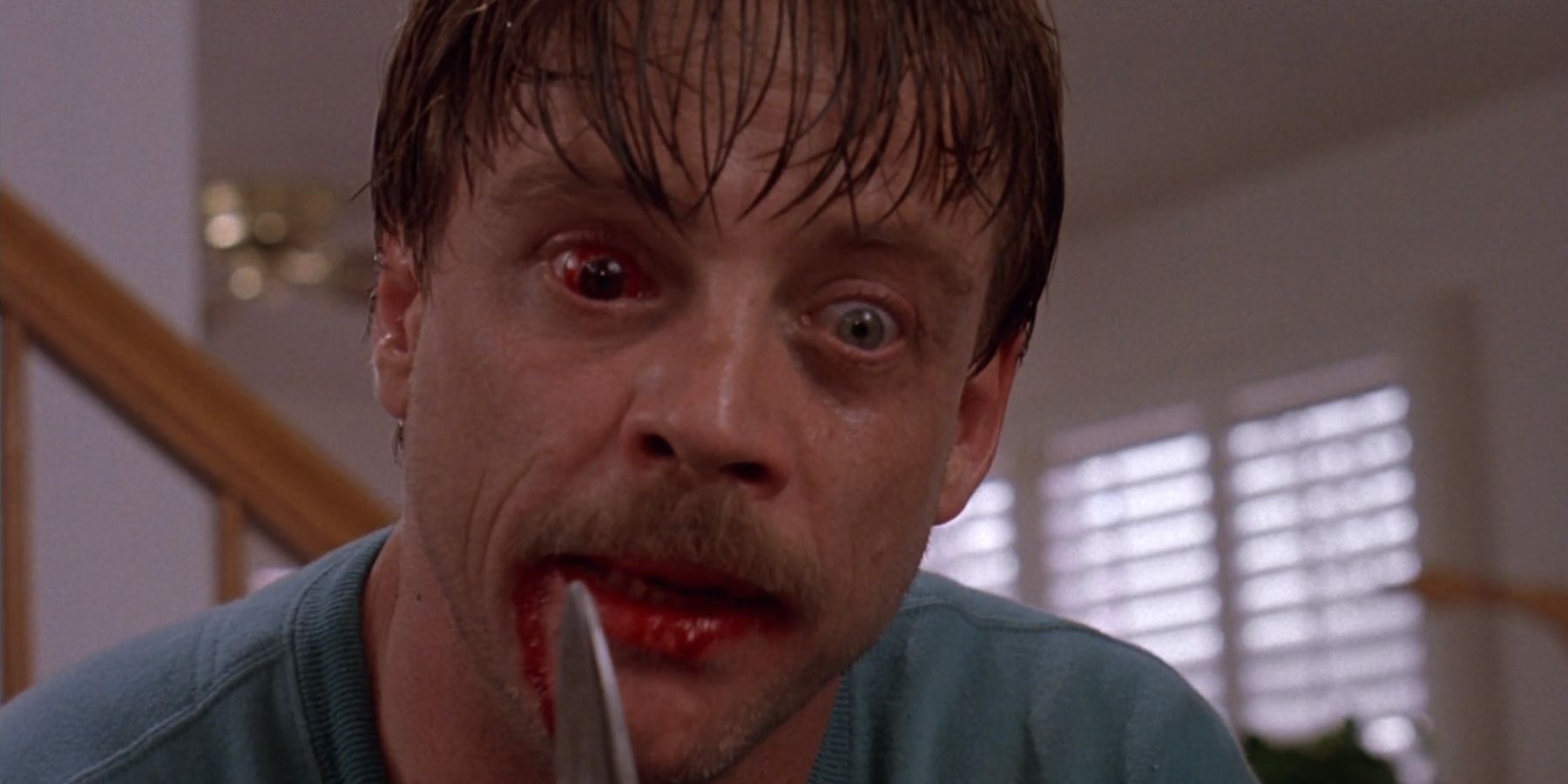 This kind of film is perfect for Halloween time because it is all three scary, gross, and fun. Halloween is a time to be having fun with horror movies and stories and enjoying spooky stuff, making these more lighthearted and campy horror films feel completely appropriate. With that aspect, and with this being such an iconic crossover with so many big names at all, it's hard to believe this movie doesn't get more attention. There's in general very little talk about it, and no real public praise for it, when it feels like it should be. For whatever reason, this one didn't seem to really resonate with people when it came out. However, it's aged quite well and is a lot of fun, so it's entirely possible that new audiences could breathe a second life into Body Bags.
MORE: This Netflix Sci-Fi Thriller Didn't Get The Recognition It Deserved