The following article contains spoilers for episode 4 of What If…?
Episode 4 of Marvel's What If…? premiered this week and posed an entirely new question regarding what would happen if Doctor Strange lost his heart instead of his hands. Benedict Cumberbatch returned to reprise his role as the fan-favorite Sorcerer Supreme, but his circumstances were quite different from those that fans have witnessed in the Marvel Cinematic Universe before. The way the episode progresses is the perfect example of what the Multiverse has in store for MCU fans.
Over the course of the latest episode of What If…? fans are introduced to two versions of Doctor Strange, or safe to say, Variants. They are coexisting in the same world, and their timelines eventually collide. The two versions of the Sorcerer Supreme in Episode 4 are so different from each other that it makes one wonder how the heroes in the Multiverse will be entirely different from their counterparts.
RELATED: What If…? Episode 4 Makes A Huge (But Common) Comic Story Mistake
The fan-favorite character was first introduced into the MCU in 2016's Doctor Strange. He has since appeared in other MCU projects, including 2017's Thor: Ragnarok, 2018's Avengers: Infinity War, and 2019's Avengers: Endgame. Fans will soon be able to see Cumberbatch return to the live-action MCU in Spider-Man: No Way Home. His casual look from the film, and quirky yet explicit mug, have already gone viral on social media, with cosplayers already nailing the look. The sequel, Doctor Strange in the Multiverse of Madness, also arrives in 2022.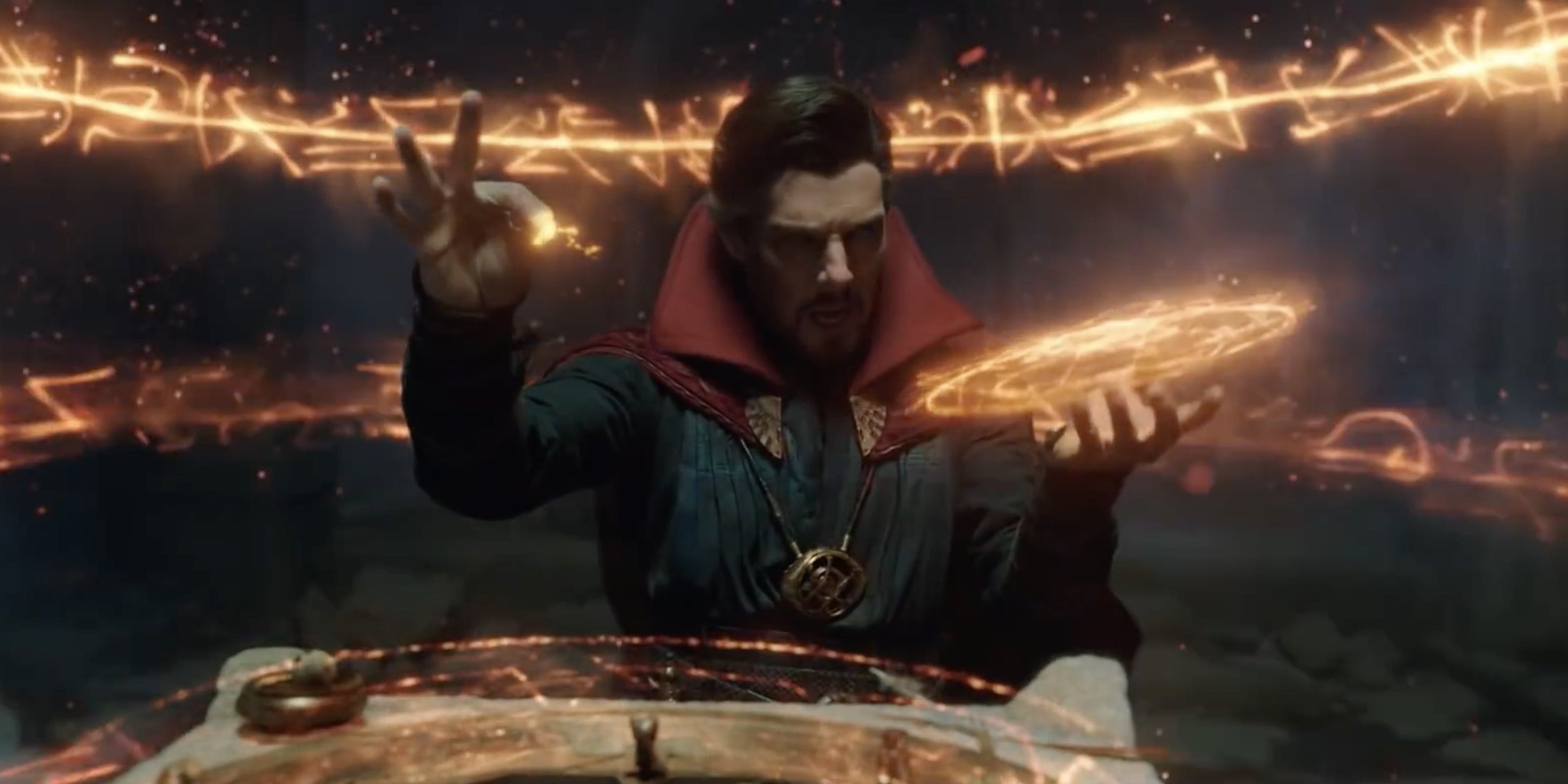 Fans first met Dr. Stephen Strange as a wealthy and arrogant neurosurgeon who is involved in a terrible car crash when driving to a conference, which severely injures his hands, leaving him unable to operate any further. After learning of a paraplegic regaining the ability to use his legs, Strange arrives in Kathmandu, Nepal, and meets the Ancient One, portrayed by Tilda Swinton. This is where he learns of the astral plane and the ability to bend time with the help of the Eye of Agamotto.
In the latest What If…? episode, however, Strange is involved in a similar car crash on his way to a conference, but instead of injuring his hands, he loses the love of his life. Fellow surgeon Christine Palmer, voiced by returning actress Rachel McAdams, is riding along with Strange and dies in the crash, leaving Strange completely shattered. It is his grief and inability to move on from his loss that leads him to discover the Ancient One, and potentially reverse time to bring Palmer back.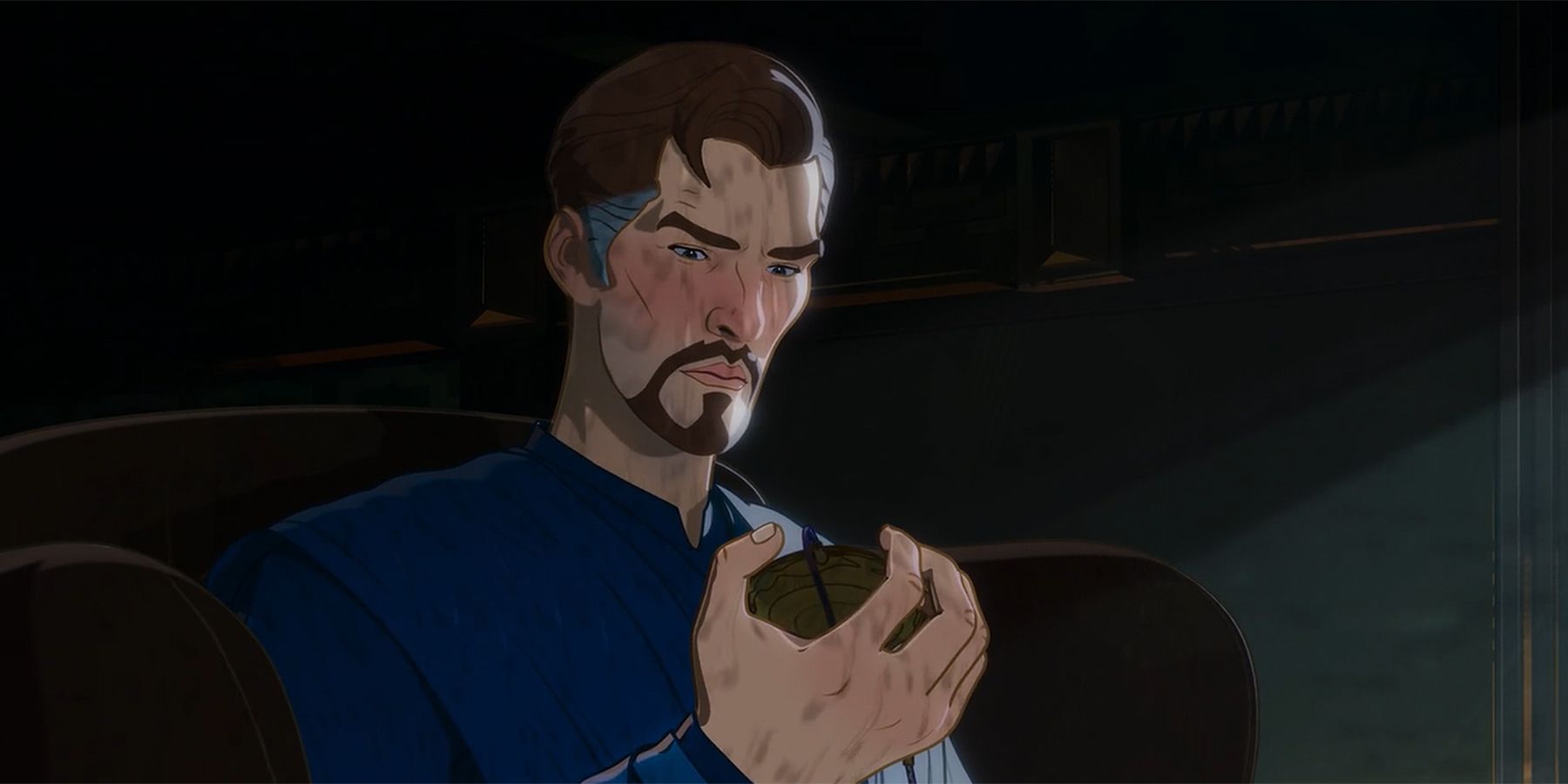 After becoming Sorcerer Supreme, there is a moment where Strange is seen pondering over the Eye of Agamotto. He is advised by his trusty associate Master Wong, voiced by Benedict Wong, to avoid doing "something reckless." However, Strange decides to bend time anyway and goes on to attempt to bring Palmer back, multiple times. He fails every time and grows more and more frustrated. No matter what he does, Palmer dies in every scenario, either in an alternate crash, or due to a health issue.
This is when fans learn that Palmer's death is an "absolute point in time," as explained by the Ancient One. Without her death, Strange would never have been motivated or able to master the mystic arts. But, he isn't ready to accept her ending and goes down a very dangerous path in order to reverse her death and is seen arriving at the Lost Library of Cagliostro to seek answers.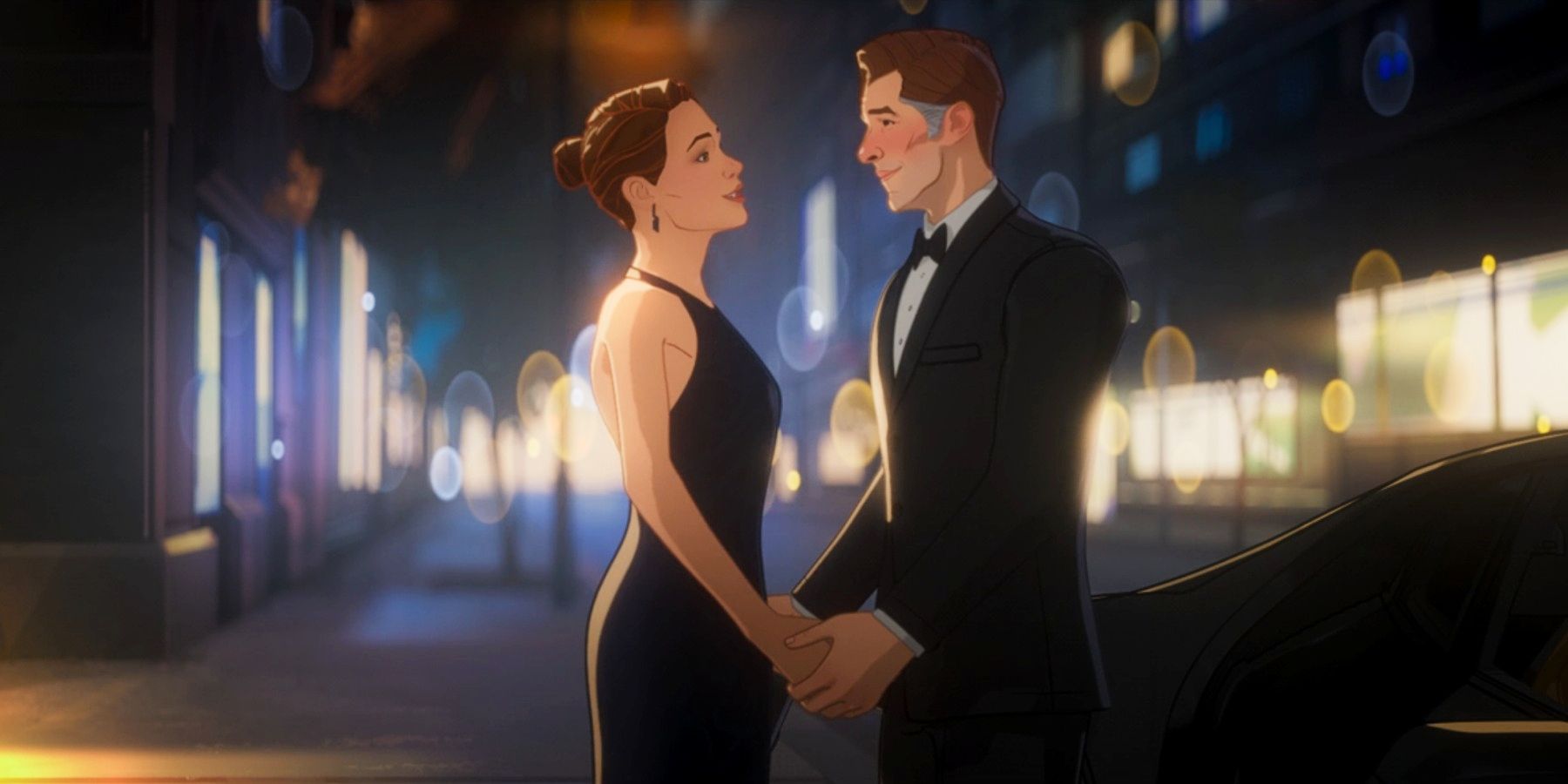 Despite growing more powerful, he is unable to change the absolute point and bring Palmer back. This is when he learns of an alternate version of himself, which the Ancient One created when she divided the timeline to allow a good version of Strange to remain alive. The two Variants are then on their individual missions. Evil Doctor Strange wants to be able to lure good Strange into his den and absorb his powers, allowing him to bring Palmer back. On the other hand, good Doctor Strange is warned about his evil doppelganger and has to stop him from destroying the world.
The two versions of Doctor Strange are poles apart from each other. One is on a path of destruction, whereas the other wants to save the world from destruction. This is only an inkling of what the Multiverse of Madness has in store for the MCU. After the Multiverse was created in Loki, multiple Variants of the MCU characters are expected to arrive. But, at this point in time, nobody knows whether each Variant will be good, or turn out to be a villain. The latest episode of What If…? proves that not all Variants would be the heroes that fans expect them to be.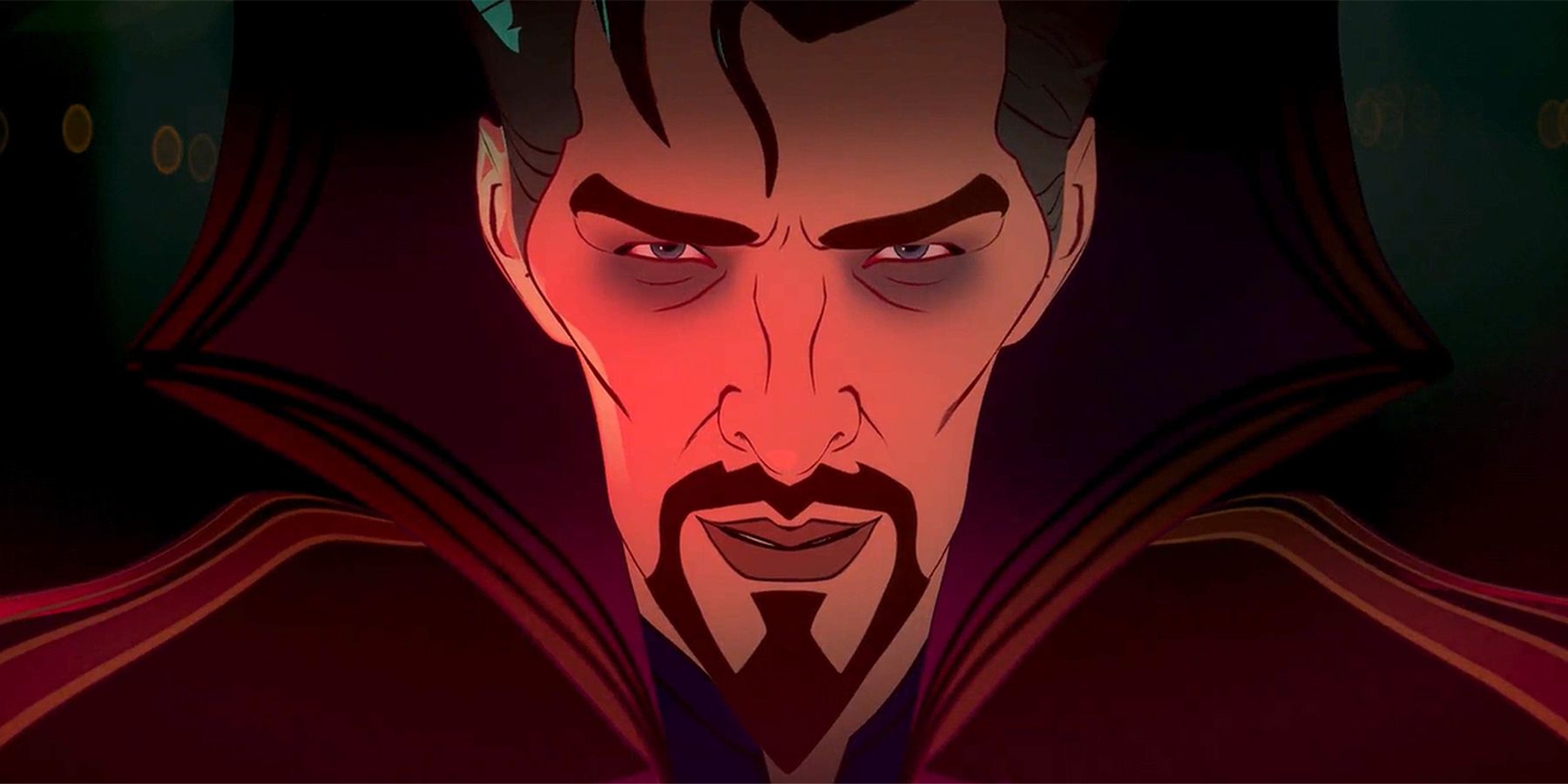 In Disney Plus' Loki, fans met a whole bunch of Variants of the God of Mischief, including Sylvie, Classic Loki, Kid Loki, Boastful Loki, President Loki, and even Alligator Loki, among others. Each had their unique personality, despite being different versions of the same character. This goes to show that each Variant of a hero or villain in the Multiverse doesn't necessarily have to be an exact replica of the individuals that Marvel fans have gotten used to over the past 13 years.
Even though Doctor Strange has a rocky beginning, fans have come to love the character over his multiple appearances in the MCU. Cumberbatch's portrayal of the character has been praised by both fans and critics, and he has received several nominations for the role, too. To see him destroying the world in What If…? instead of saving it was an interesting experience for fans. While his intentions are for the best, the outcome is disastrous. This is just the beginning. It would be interesting to see how the different Variants in the Multiverse will vary from their respective counterparts.
More: Doctor Strange In The Multiverse of Madness: What We Know So Far