Another horror reboot is coming out of Blumhouse Studios: Stephen King's infamous 1980 novel Firestarter. The original sci-fi/horror adaptation shocked audiences in 1984, and nearly 40 years later, it is finally getting the reimagining it deserves. Firestarter will be helmed by The Vigil director Keith Thomas and produced by Jason Blum and Akiva Goldsman.
For decades, author Stephen King has had several successes with his numerous book adaptations: dramatic classics such as The Shawshank Redemption (1994) and The Green Mile (1999), as well as his extremely popular horror films, including Carrie (1976), The Shining (1980), Children of the Corn (1984), and Pet Semetary (1989). Firestarter wasn't King's favorite of the bunch, referring to it as "flavorless; it's like cafeteria mashed potatoes," during an interview with American Film Magazine, but it showcased Drew Barrymore's natural gifted talent. With all this being said, a few things need to happen for Firestarter to be a successful reboot.
RELATED: Even Stephen King Gets Scared (He Couldn't Finish This Horror Movie)
Mark L. Ester's 1984 film follows Andy (David Keith) and Vicky (Heather Locklear), a couple who develop telekinetic powers after being a part of a secret experiment during college. Years later, their 8-year-old daughter Charlie (Drew Barrymore) develops pyrokinesis, being able to set fires at any given moment. Due to this, "The Shop," the secret government agency that conducted the experiments, fears yet wants to use Charlie's powers for their own selfish needs. When Andy returns from work one day, he discovers that "The Shop'' murdered Vicky and kidnapped Charlie. Charlie escapes by setting the agents on fire, burning them to death. She and her father are now on the run, traveling across the country to escape the agency. After a year, the agency finally captures them both and separates them to conduct experiments.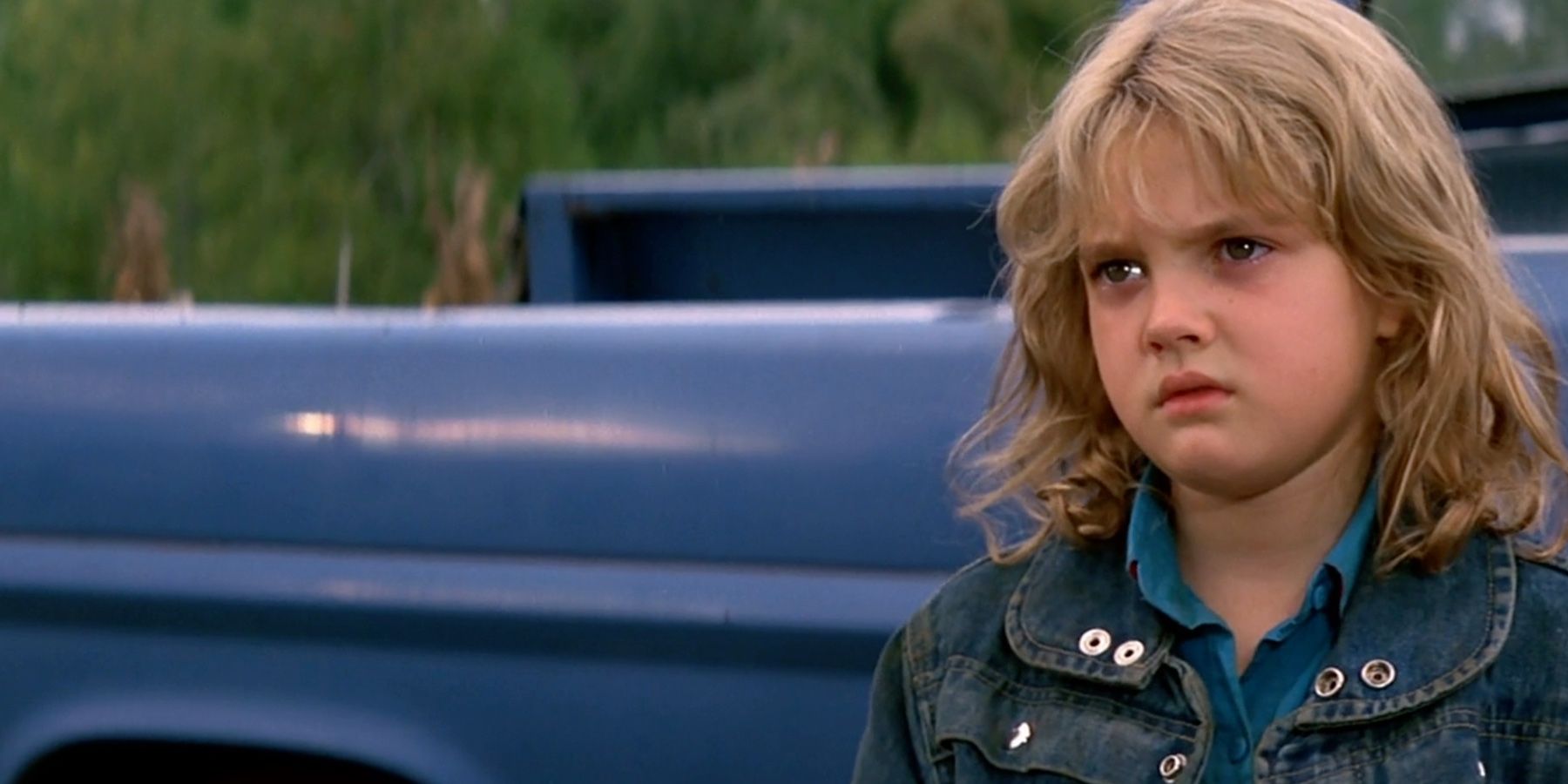 Firestarter has an extremely talented cast. Along with Keith and Barrymore, the film also stars Martin Sheen and George C. Scott as Captain Hollister and Rainbird, members of The Shop. Other cast members include Louise Fletcher, Art Carney, Freddie Jones, and Moses Gunn. The remake will need to do a lot to live up to the original with an impressive cast and storyline. Firstly, who could possibly take the place of precocious Drew Barrymore?
11-year-old Ryan Kiera Armstrong is set to play Charlie. At only 11, Armstrong already has a commendable resume under her belt, even starring in another Stephen King movie: playing Victoria Fuller in It: Chapter Two. The young actress also has landed admirable roles in American Horror Story, The Tomorrow War, and Black Widow.
Playing the role of Andy is none other than Zac Efron. Although starting his career in the High School Musical movies, he's made a name for himself in numerous films, such as The Greatest Showman, Neighbors, and even playing serial killer Ted Bundy in Extremely Wicked, Shockingly Evil, and Vile. Playing the role of Andy's wife Vicky is Syndey Lemmon (Fear the Walking Dead), and Michael Greyes (Rutherford Falls) will be the film's antagonist, John Rainbird. Some roles haven't yet been disclosed, such as Martin Sheen's important character Captain Hollister, but hopefully, more updates will be revealed as 2022 approaches.
Something beautifully unique about Firestarter is its hypnotic soundtrack, entirely composed by the experimental electronic band Tangerine Dream. Consisting of 11 songs, each track tells a story that coincides with the plot of Firestarter, beginning with the theme song of the movie "Crystal Voice '', ending with "Out of the Heat'', signifying Charlie's escape from The Shop. "Crystal Voice'' begins with calming synths, the main instrument used in the album, slowly repeating the same few notes. Each song is mesmerizing and somewhat jarring in its own right, some more dreamy and entrancing like "Testlab," while others feel more urgent. This urgency can be heard in "Escaping Point," which happens as Rainbird and The Shop agents try to chase and kill Andy and Charlie.
A highlight of the album, "Between Realities," truly feels like a dream, almost sounding like a mix between heaven and hell. The sudden clashing instruments, atmospheric sounds, and high-pitched synths so loud and intense make the listener feel between realities. With such a memorable and iconic soundtrack, it's going to be hard to top. The Firestarter reboot will most likely take the soundtrack in an entirely new direction, as the 1980s synth-heavy soundtrack is a bit dated.
It's going to be hard to capture the specialness that is Drew Barrymore, only nine years old in the film yet completely outshining everyone. Firestarter is clearly a film made for a child star to show their potential, and casting Barrymore was a perfect choice. Her body language highlighting her anger and frustration and the way she can hold an audience is something that isn't seen often at such a young age. If anyone can take over the iconic part, Ryan Kiera Armstrong seems to be the right choice. With such outstanding experience for her age and her showcasing her horror acting chops in It and American Horror Story, it appears that Firestarter will be successful with her in the leading role. Firestarter has recently begun filming and is expected to hit the big screen sometime in 2022.
MORE: The Ending Of This Stephen King Movie Is Still Devastating After Almost 15 Years