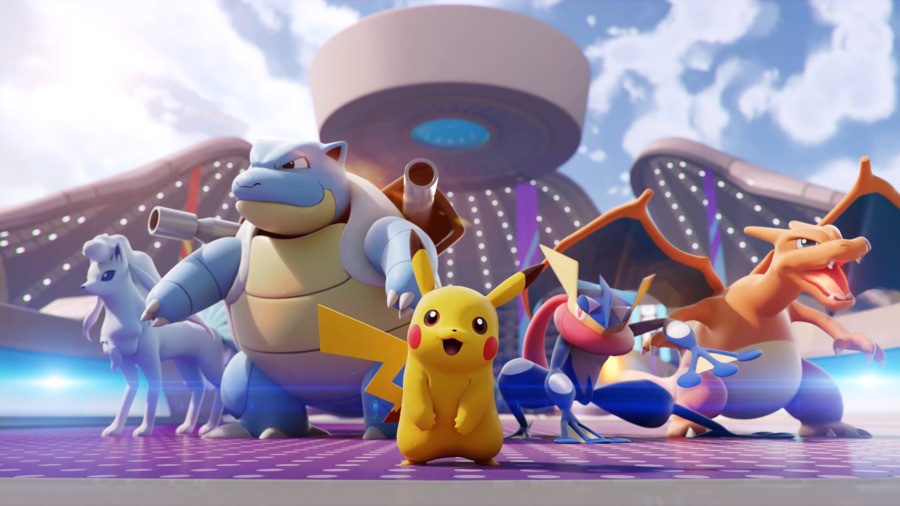 The Pokémon Company has revealed the new MOBA Pokémon Unite has now exceeded 9 million downloads on Nintendo Switch. The free-to-download game is developed in partnership with TiMi Studios – a subsidiary of the Chinese video game giant Tencent.
To celebrate this milestone, every player in the game will receive 2,000 Aeos tickets starting on 29th September. The game's community will be further increased when Unite arrives on mobile devices next week.
"@PokemonUnite – What a goal! The Nintendo Switch version of #PokemonUNITE has just exceeded 9 million downloads! To show our excitement and gratitude, every Trainer will receive 2,000 Aeos Tickets starting 9/29. Thanks for playing Pokémon UNITE, and look forward to the mobile launch on 9/22!"
If you've not tried out this game yet, it's one of the easiest MOBAs to pick up and play. Your task is to lead your Pokémon into battle alongside your teammates, and claim territories on the battlefield. Since the game launched, there have also been a number of patches and updates adding pocket monsters like Blastoise and Blissey, and there's more to come.
Have you been playing Pokémon Unite since it arrived on the Nintendo Switch? Vote in our poll and tell us down below.
[source twitter.com]