The official top 100 player ratings are out for FIFA 22. There are some well-known names in there as well as some newcomers who've received a big rating boost compared to FIFA 21.
RELATED: FIFA 22: Best Players Under 25
Although there is a chemistry system that prevents you from putting together the top 11 from different teams, leagues, and nations, you can still put them together in a nice, handy list. Here's the best XI in football according to EA.
FIFA 22 Best Starting 11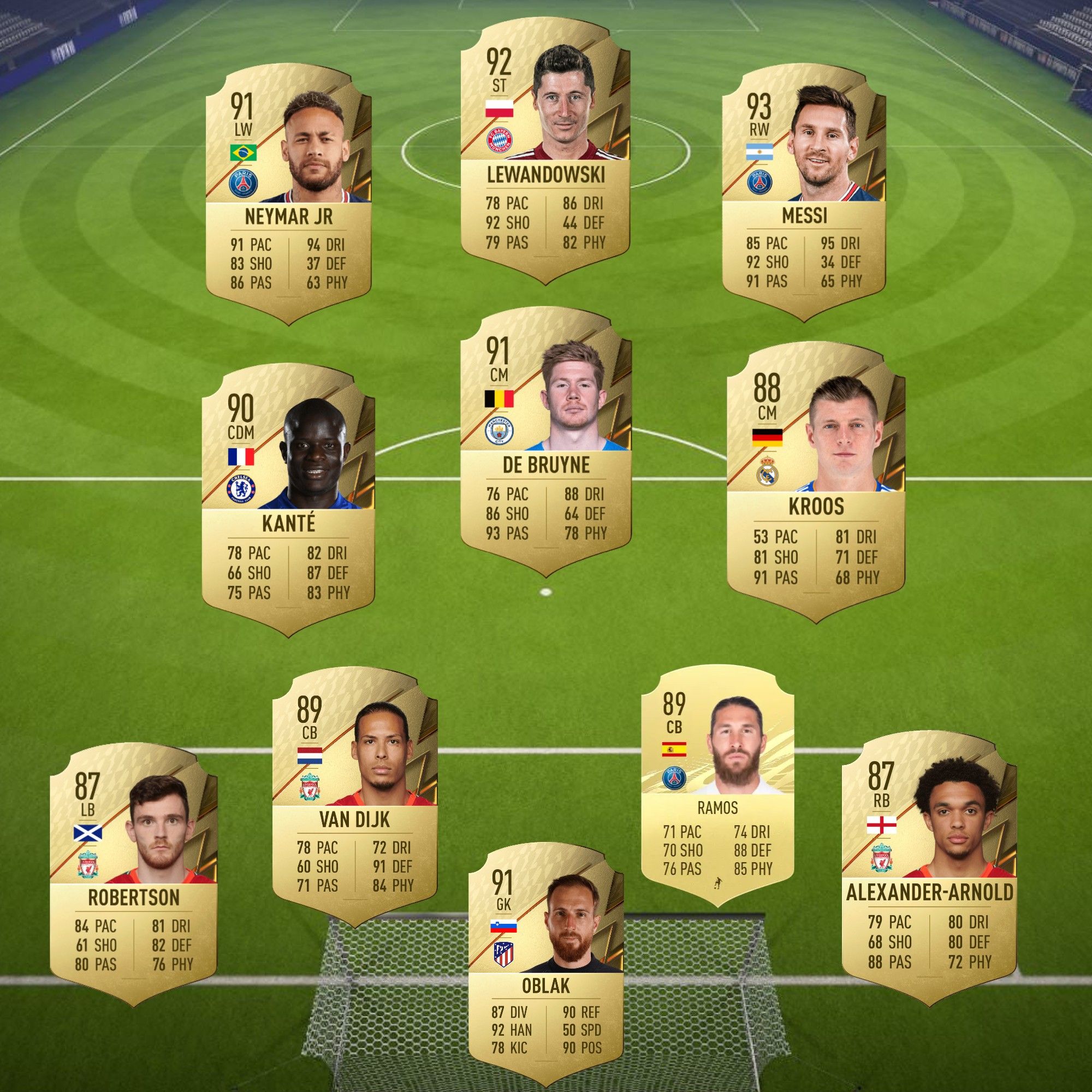 Here's the FIFA 22 best starting 11:
Robert Lewandowski – ST
Lionel Messi – RW
Neymar Jr – LW
Kante – CDM
De Bruyne – CM
Kroos – CM
Virgil Van Dijk – CB
Sergio Ramos – CB
Robertson – LB
Trent – RB
Jan Oblak – GK
Robert Lewandowski – ST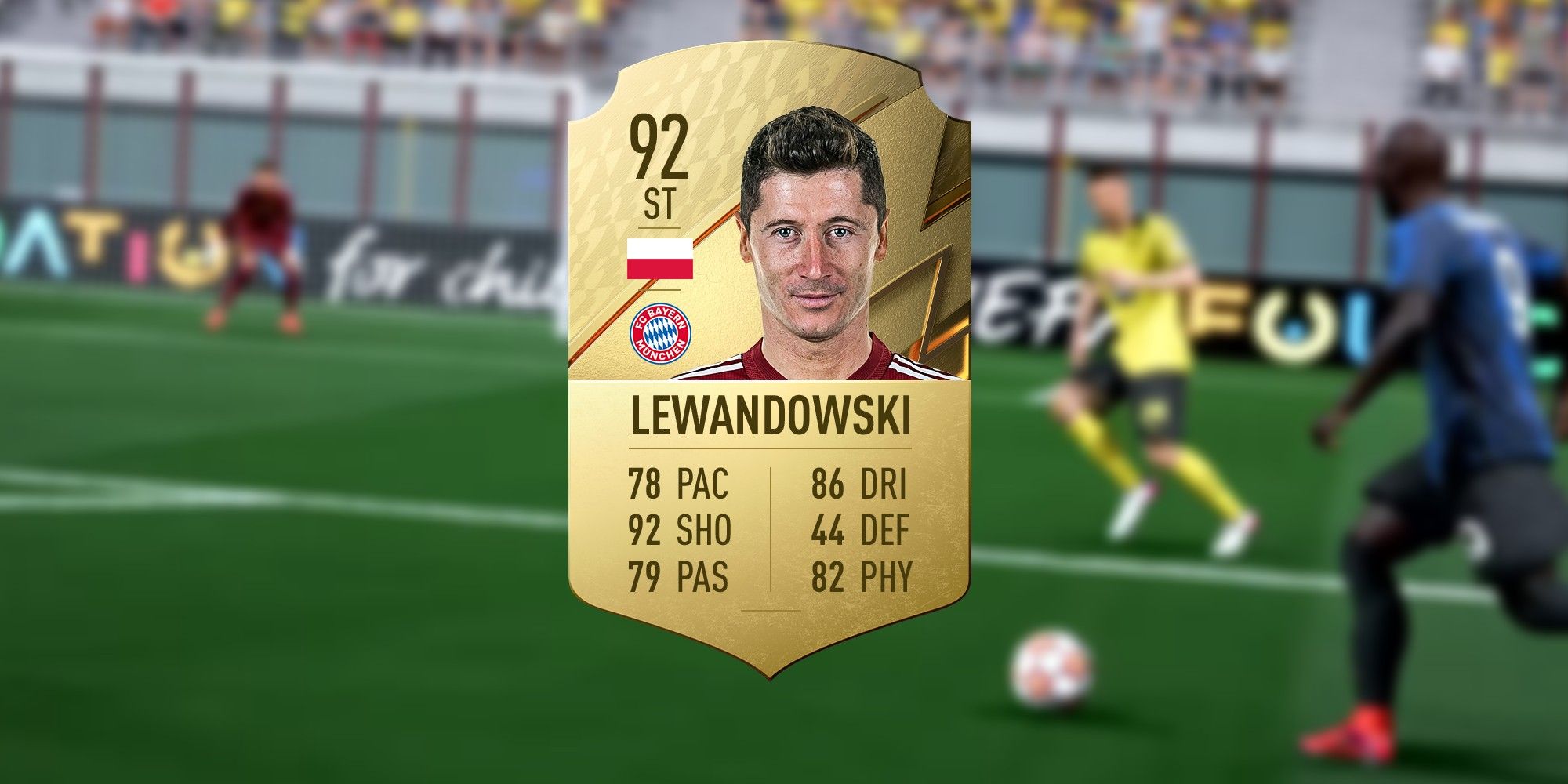 Lewandowski takes Ronaldo's spot as the highest-rated striker in FIFA. There's no denying the Bayern forward is world-class, and he'd fit into pretty much anyone's best starting 11. Would you take Lewandowski or Ronaldo?
Lionel Messi – RW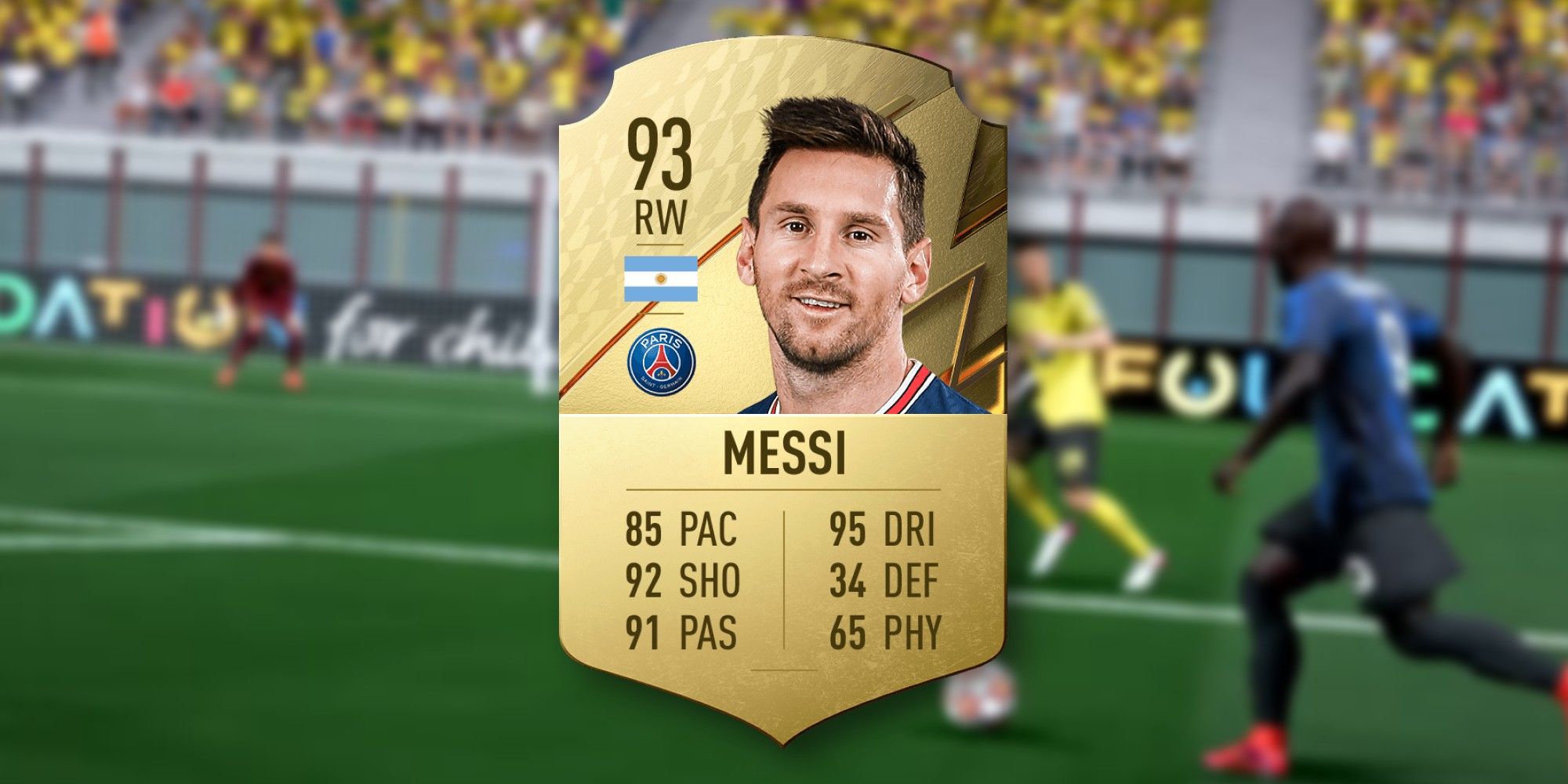 Messi is still the highest-rated player in FIFA. His 85 Pace doesn't put him up there with the fastest wingers in the game, but his 92 Shooting, 91 Passing, and 95 Dribbling are obviously class.
Neymar – LW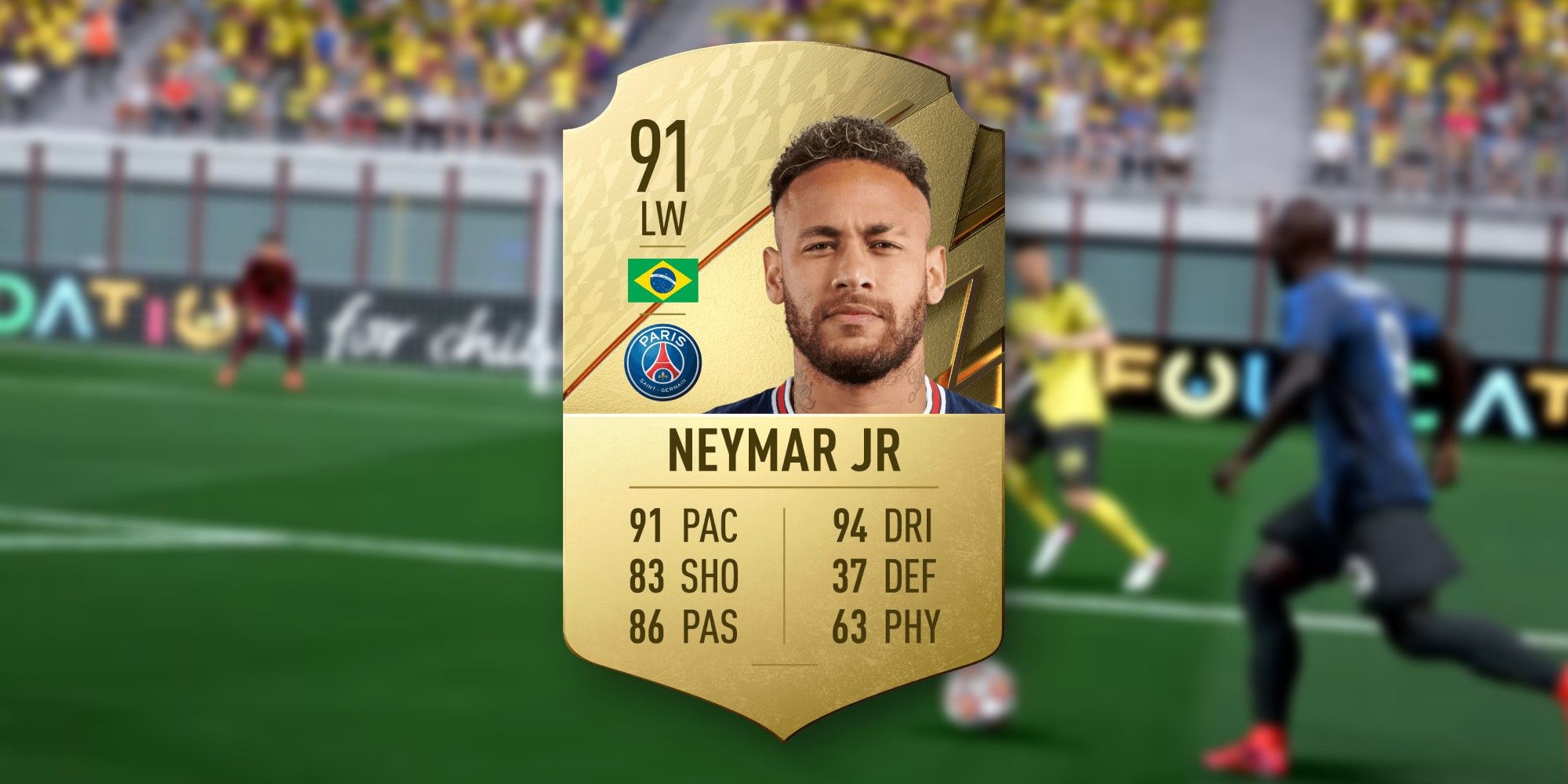 Neymar's 5-star skills and 5-star weak foot make him one of the best options for the LW position in FIFA 22. His card will cost an absolute fortune, and you can see why: a combination of 91 Pace and 94 Dribbling means Neymar is one of the most enjoyable cards in the game to use. Don't forget: he's one of the fastest players in FIFA, too.
Kante – CDM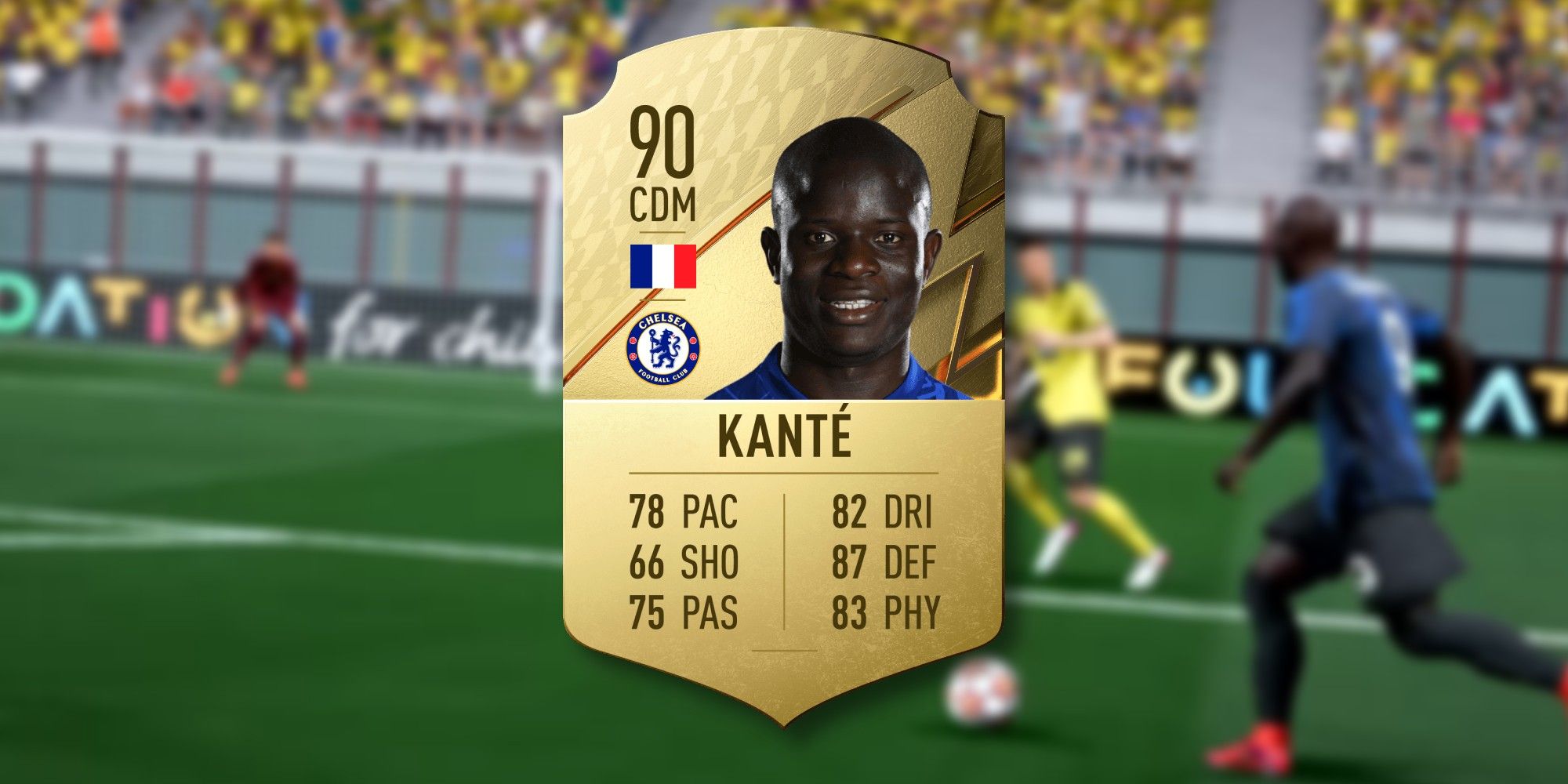 Kante's incredible performances for club and country earn him a solid 90 rating, making him the highest-rated CDM in the game. If you thought FIFA 21 Kante was a handful, check out this FIFA 22 card. 87 Defending, 78 Pace, 83 Physicality…yes, this card is going to be a nightmare.
De Bruyne – CM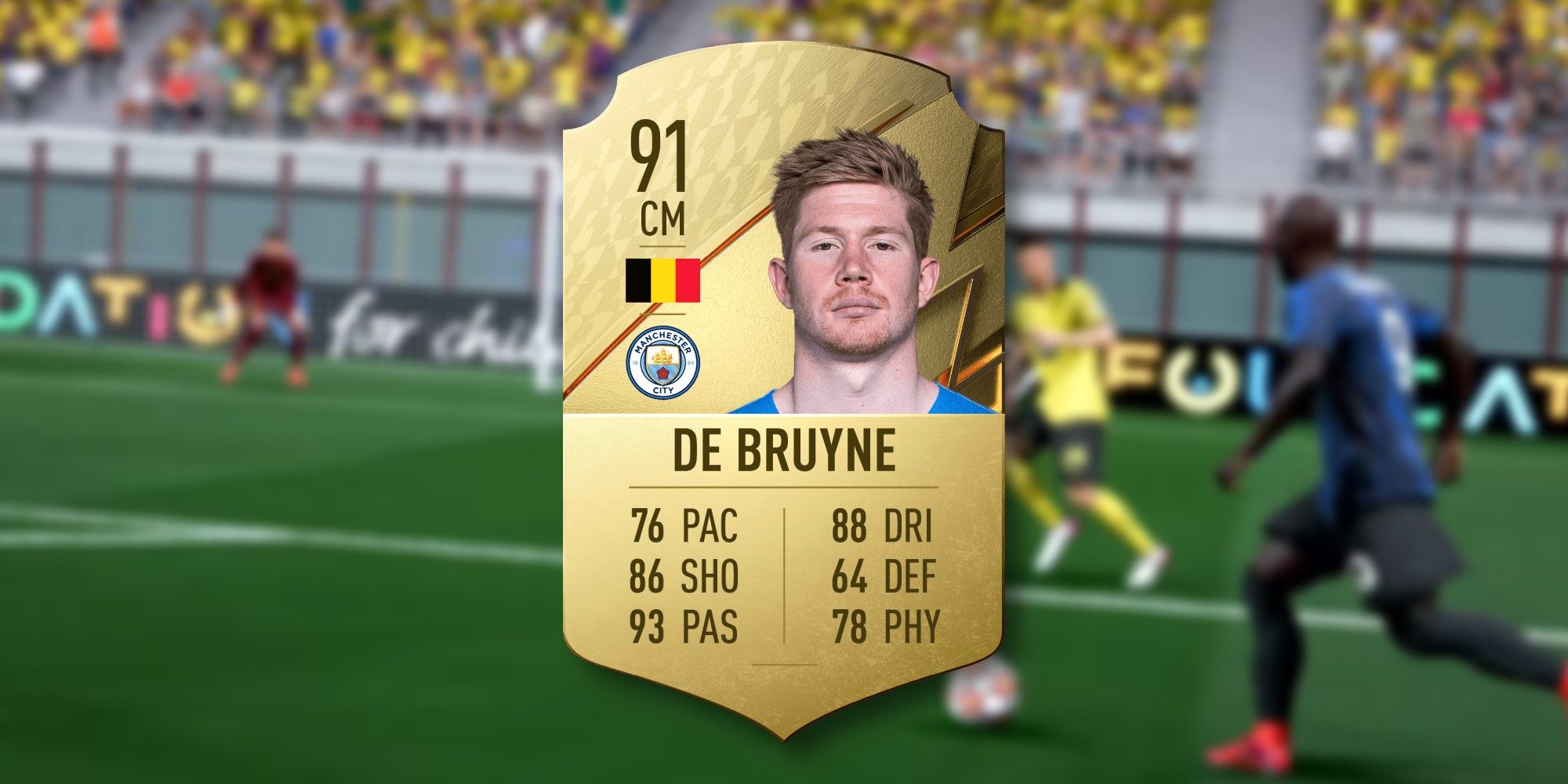 De Bruyne might have been more fun to use when you could shoot for goal from 40 yards out, but this FIFA 22 card is still impressive. 86 Shooting, 93 Passing, and 88 Dribbling put him at the top of the pack for central midfielders. He easily fits into the best starting 11.
RELATED: FIFA 22: Best Bundesliga Players
Kroos – CM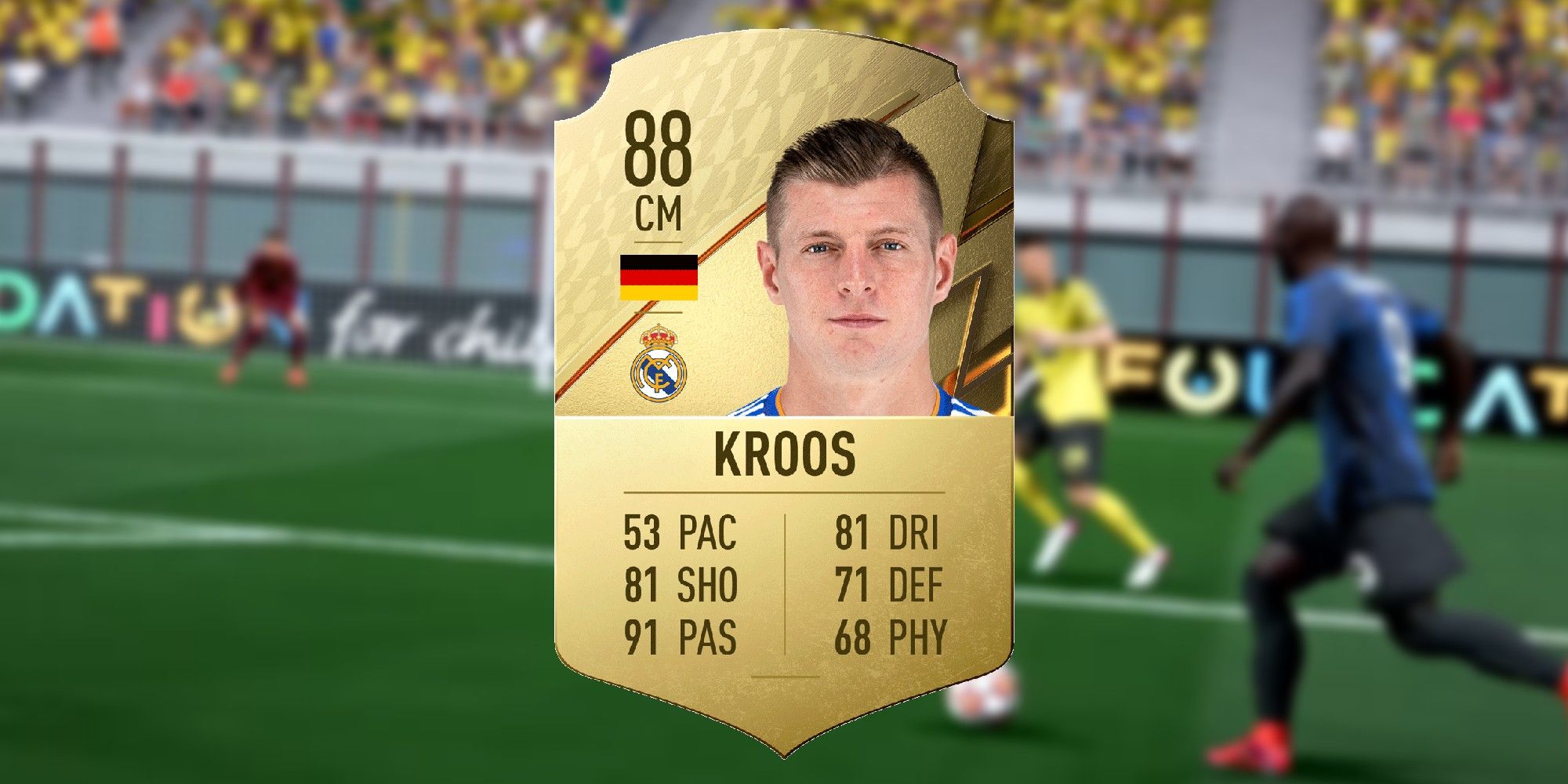 Regardless of whether or not Kroos will actually be usable in FIFA 22, his low pace (he has 53…53) doesn't take away from his high rating and excellent stats in other areas. 91 Passing, 81 Shooting, 81 Dribbling…he's like a very slow De Bruyne. And one of the best La Liga players in the game, too.
Virgil Van Dijk – CB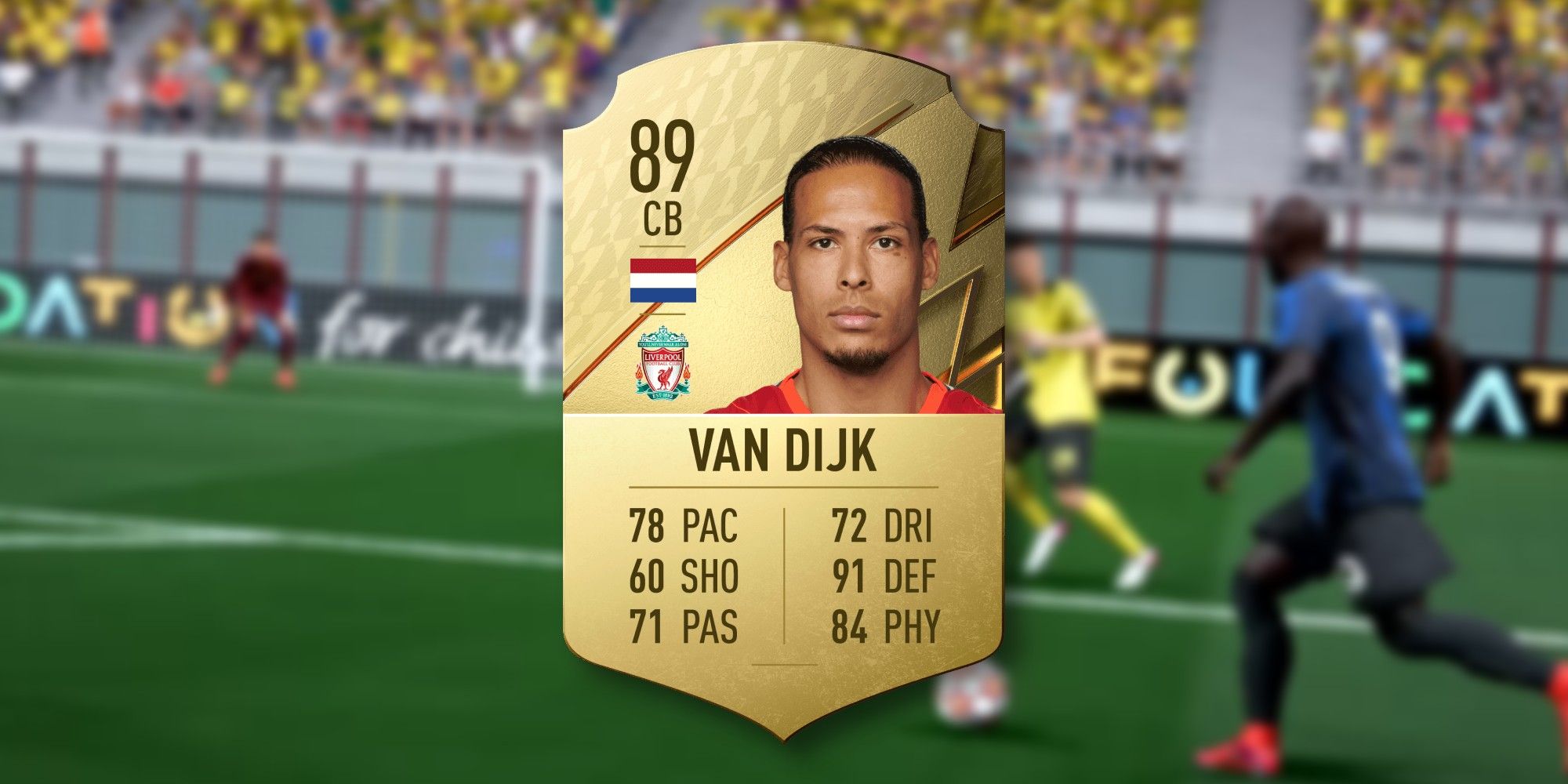 Van Dijk spends another year at the top of the CB pecking order, snatching the top spot from Ramos. Even though he may have spent most of the last season out with an injury, this 89 rated looks deadly: 78 Pace, 91 Defending, and 84 Physical. Good luck with your packs.
Sergio Ramos – CB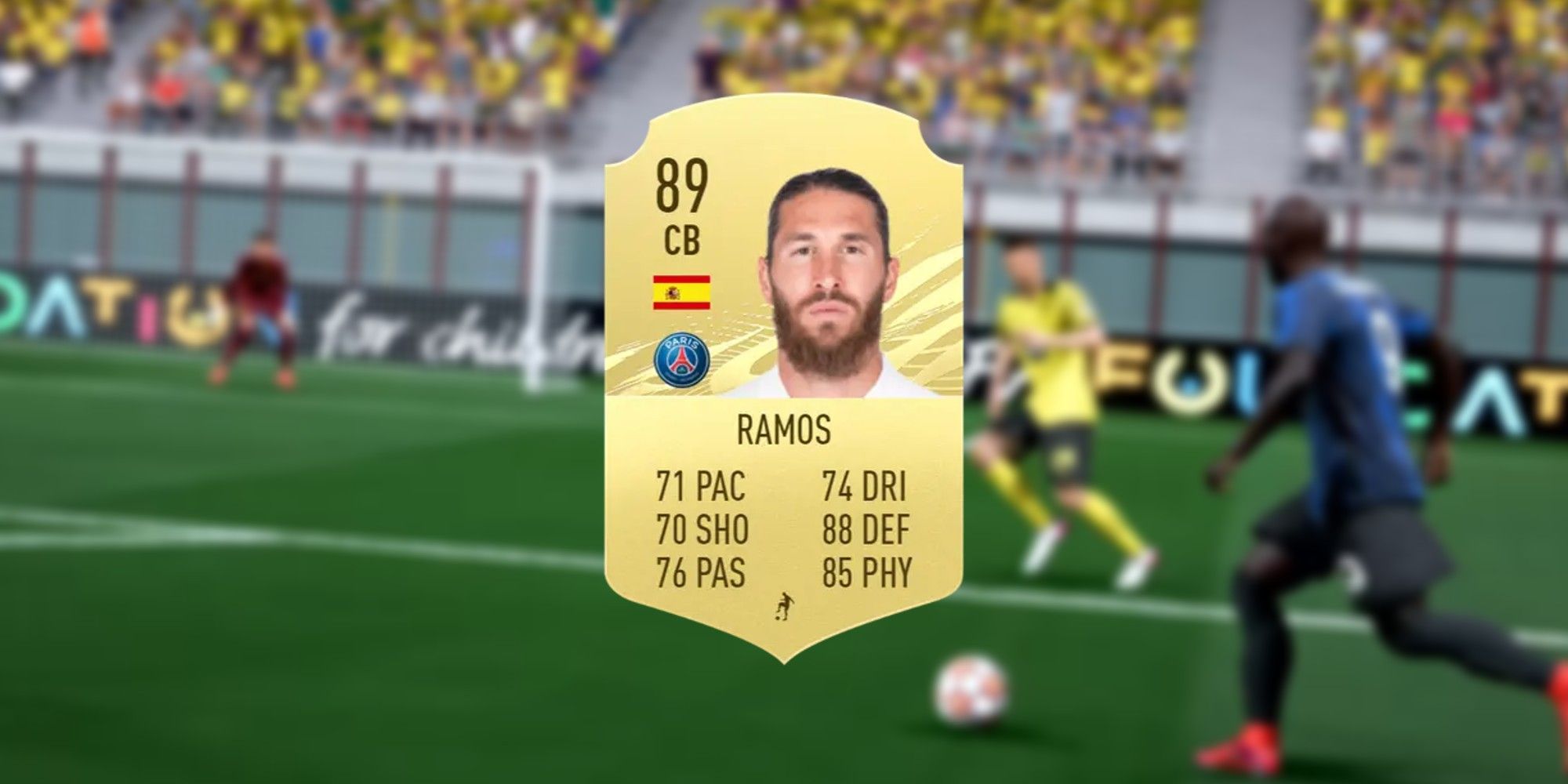 Just beaten to the top spot by Van Dijk, Ramos is still an impressive CB even if his pace puts him lower on the list in terms of viability for the FIFA meta. His 88 Defending and 84 Physicality still make him an excellent choice for a Ligue Un squad, although we don't know how the meta of FIFA 22 will favor strength over speed at the back.
Robertson – LB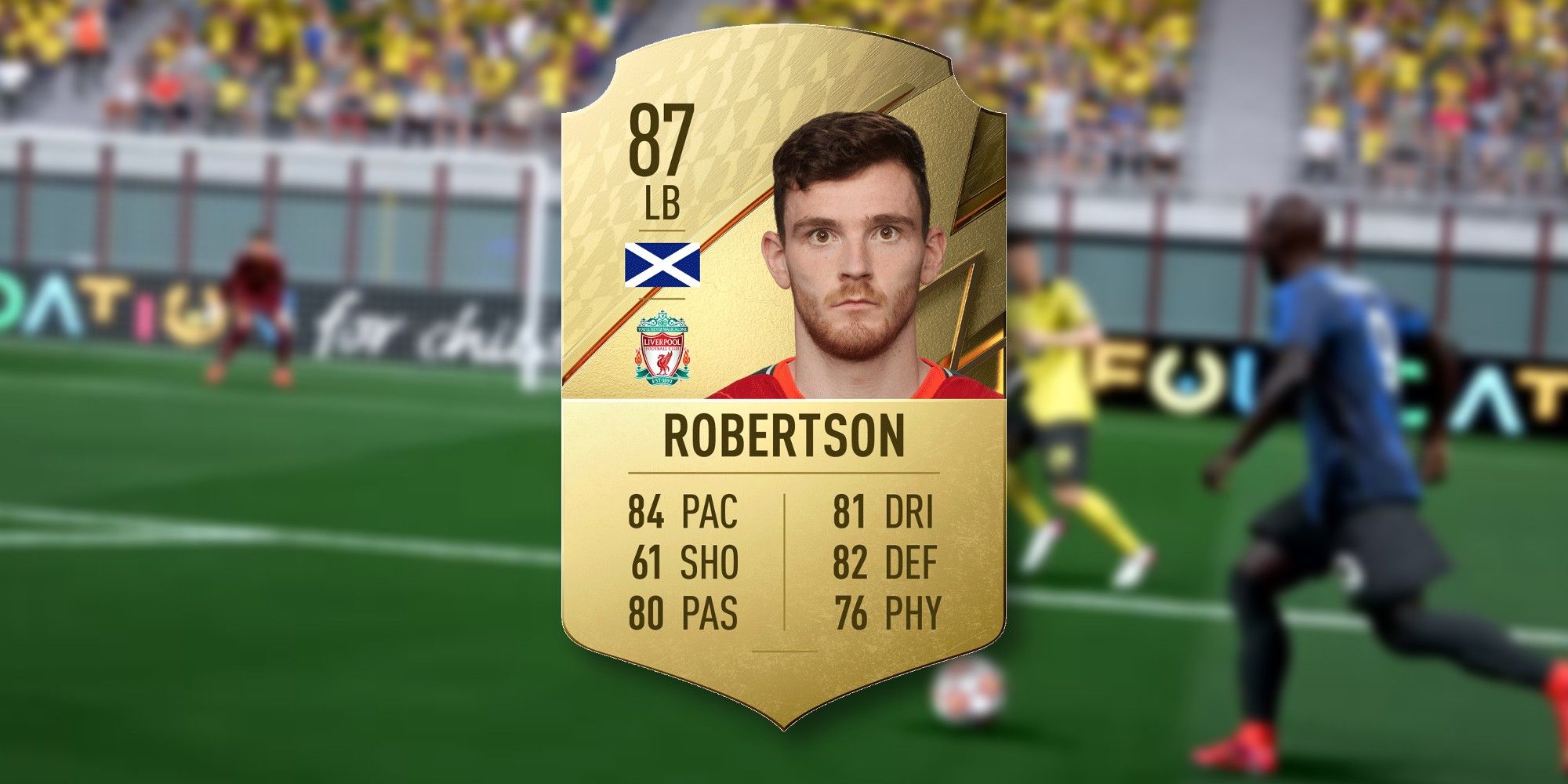 Robertson's FIFA 22 card is impressive: 84 Pace, beating out his teammate Trent by 5 points, as well as well-rounded stats across the board in other key areas, this card does look more usable than in the previous FIFA. It really depends on whether you can take advantage of the full backs 80 Passing. Crosses might be awful again.
Trent – RB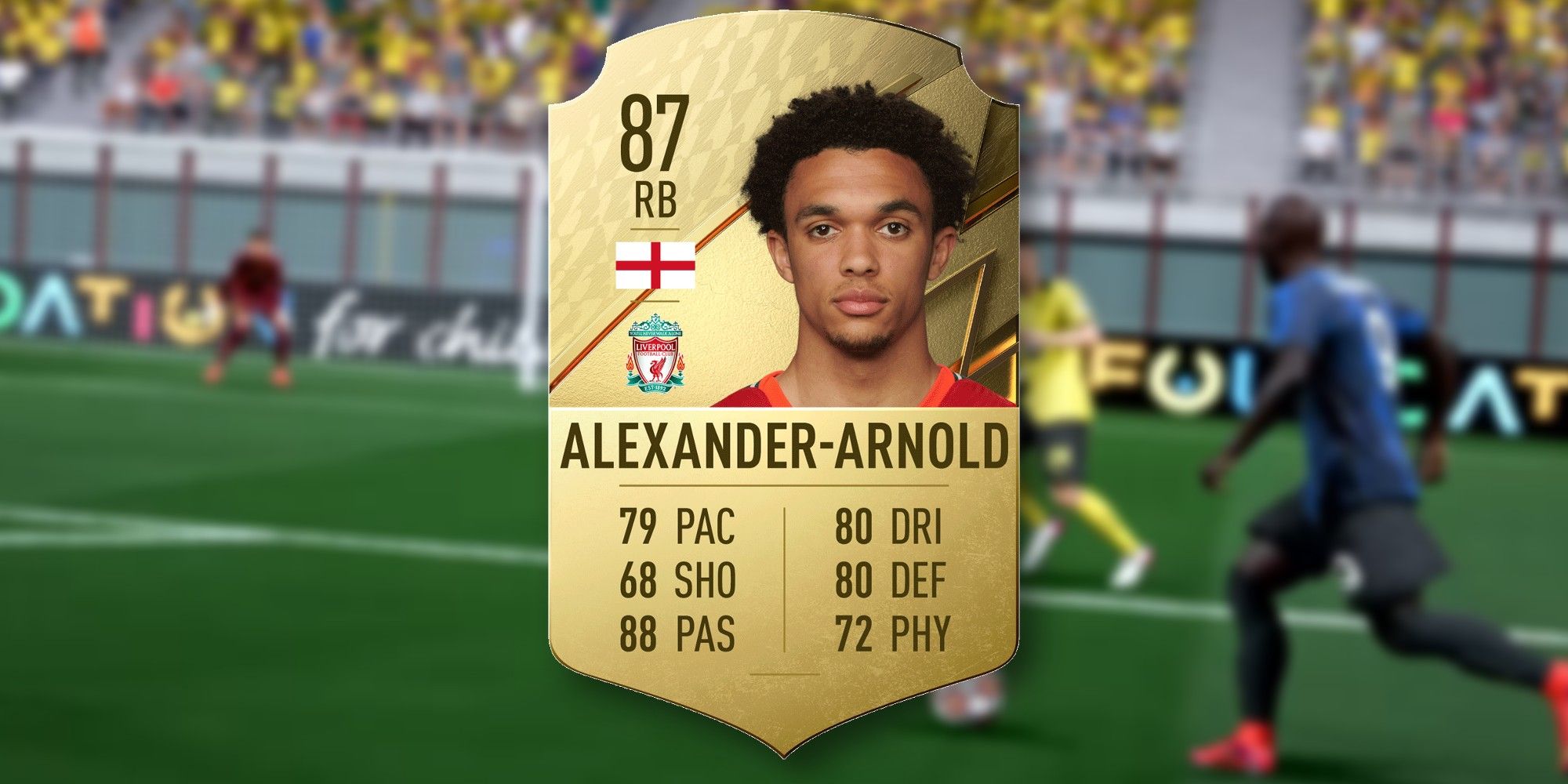 FIFA 21 saw Trent get massive upgrades across the season, and it's what the card needed to be a successful full back in the last game. Pace, pace, pace. Pace is almost everything in Ultimate Team, and Trent's 79 Pace isn't quite good enough, even though his 88 Passing should be devastating (like, you know, real life.) Who knows what the meta will bring in 22, but Trent's rating on its own justifies his place in the best XI.
Jan Oblak – GK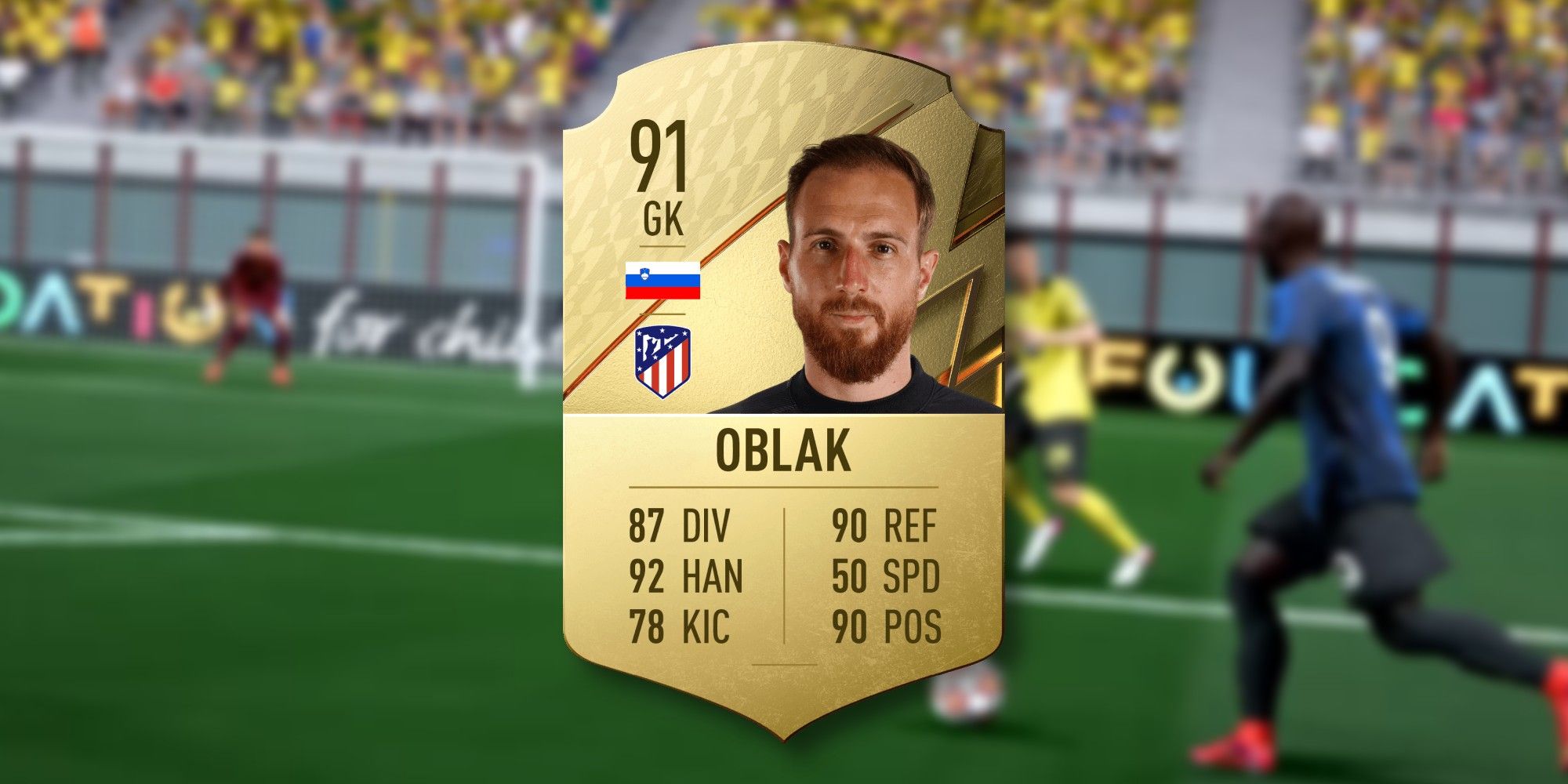 Jan Oblak is the best goalkeeper in the world. With a solid 91 rating and consistent clean sheets for Atletico, EA have bestowed this title upon him. Allison, Ederson, Neuer, Ter Stegen might all come close, but in the world of FIFA, Jan Oblak rules supreme.
NEXT: FIFA 22: Best Premier League Players