Very few games have the popularity and lasting power of Diablo 2, which has kept fans' attention for 20+ years. This is a big feat considering all the competition that has come up in recent years, and that's likely a contributing factor to the hype behind Diablo 4. At the same time, Diablo 2: Resurrected comes sooner, has many fans' immediate attention, and could prove to outlive Diablo 3 and Diablo 4 if done right.
The game has bottomless potential in terms of remastering, and fans have been enjoying most of the reveals so far. The goal seems clear: to maintain as much of the original experience as possible, while making it more accessible, more current, and more "2021" in comparison. Some details, like Diablo 2: Resurrected removing TCP/IP support, have gotten some negative attention, but it pales in comparison to the NHAM, or Next Hit Always Misses, bug.
RELATED: Diablo 2: Resurrected Trailers Are All About Amazon and Paladin Classes
Diablo 2's NHAM Bug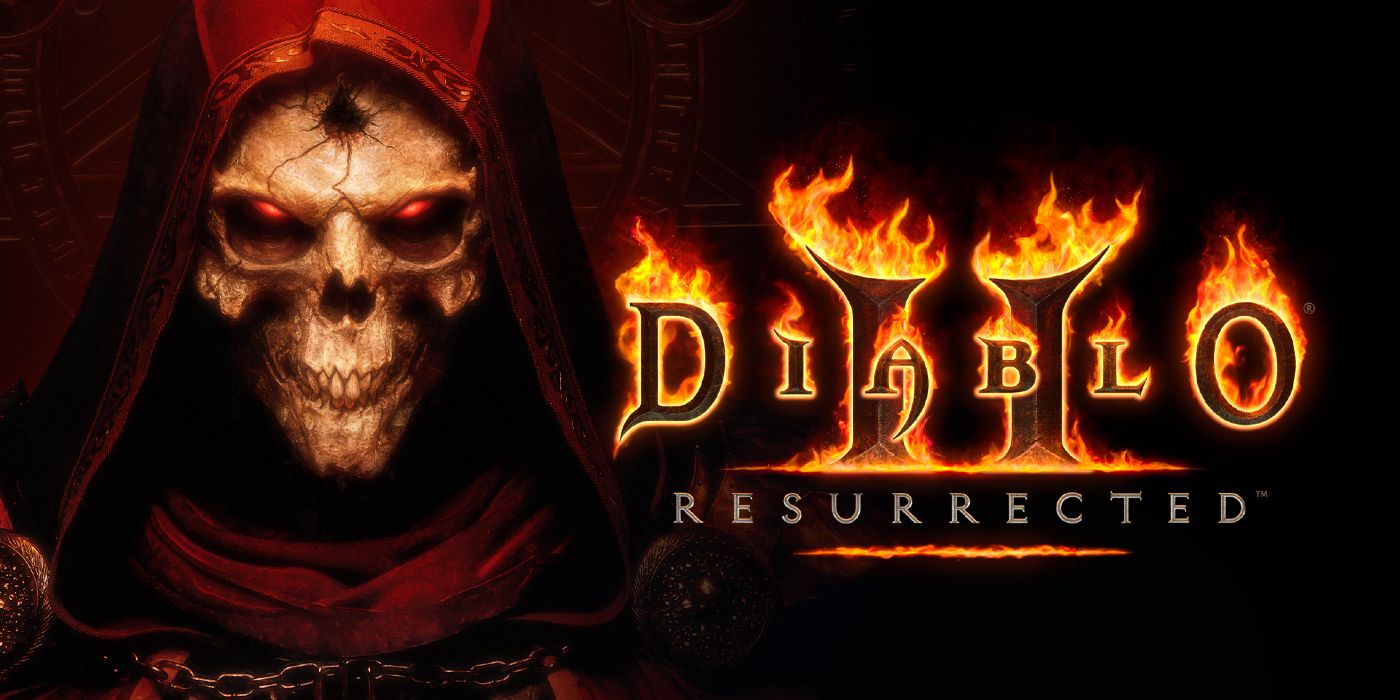 While mostly self-explanatory, Diablo 2's NHAM bug is notorious because it is predictable, well-known, and build-breaking. It is possible, though, for more casual players to go through the entire game without realizing it wasn't intentional. In short, after a player's hit interruption animation comes into play due to effects like stun, knockback, block, and more, they will miss the next hit 100% of the time. The very fact that it is so rampant and so obvious really proves how big the bug actually is, and why some could even think it was an intentional design.
But it's not. Auto-hit attacks miss, and skills that include multiple hits are affected the worst. Zeal Paladins, Fury Druids, Fend Amazons, and more suffer greatly because it undermines their core skill; as such, many were hoping this is one of the bugs that would be squashed come the release of Diablo 2: Resurrected. Unfortunately for those fans, it isn't being fixed and won't be for launch, but perhaps down the road, it could be.
Diablo 2: Resurrected Hasn't Fixed the NHAM Bug…Yet
As seen above, when Diablo 2 executive producer Rod Fergusson was asked if the bug would be fixed or not, he confirmed that it won't be. It seems it was considered at one point, but it was ultimately decided to be a "part of the original experience." Indeed, it is part of the original Diablo 2 experience and, no matter what, some players will be mad about any changes outside updated graphics. However, the fact that this bug is so rampant, is so easily replicated, and is so frustrating may upset as many with this confirmation as those who would be with it changed.
It's understandably a "stuck between a rock and a hard place" situation, but while core elements of the original experience can't and shouldn't be changed, a bug that negatively impacts the player experience isn't one of those. Luckily, Fergusson would go on to say that it could be looked into and potentially fixed "post launch if the community feels like it's a change they want."
With this in mind, it seems players should continue to voice their concern over the Diablo 2: Resurrected NHAM bug. That's not to say that players have been quiet on the topic, but that this confirmation should galvanize fans into showing support for a fix pre-launch, posting clips and calling for a fix after launch, and staying on top of it. Diablo 2 is arguably one of the best games since the turn of the century, at least out of Blizzard—which is clear from the impact it has had and will continue to have—and its fans may be the best resource for not just resurrecting Diablo 2 but breathing new life into it.
Diablo 2: Resurrected releases September 23 on PC, PS4, PS5, Switch, Xbox One, and Xbox Series X.
MORE: Completing Diablo 2 Sorceress Class Breakdown