Guerrilla Games' Horizon Forbidden West, the anticipated sequel to Horizon Zero Dawn, became available for preorder on September 2. Since then, the preorder has been making headlines, and not all of them have been positive. There are many preorder options for Horizon Forbidden West, so it's easy to get confused about which editions include what – and some don't include everything they seem like they should.
Despite the many editions available forForbidden West, the biggest complaints from fans center around not being able to make a choice that works best because of financial limitations, a strange upgrade path strategy, and collector's editions lacking a major component: Physical game discs. There is still excitement about the game itself, but the options were not what many fans hoped for.
RELATED: How Aloy Will Differ in Horizon Forbidden West from Zero Dawn
Horizon Forbidden West Collector's Editions Don't Include a Physical Game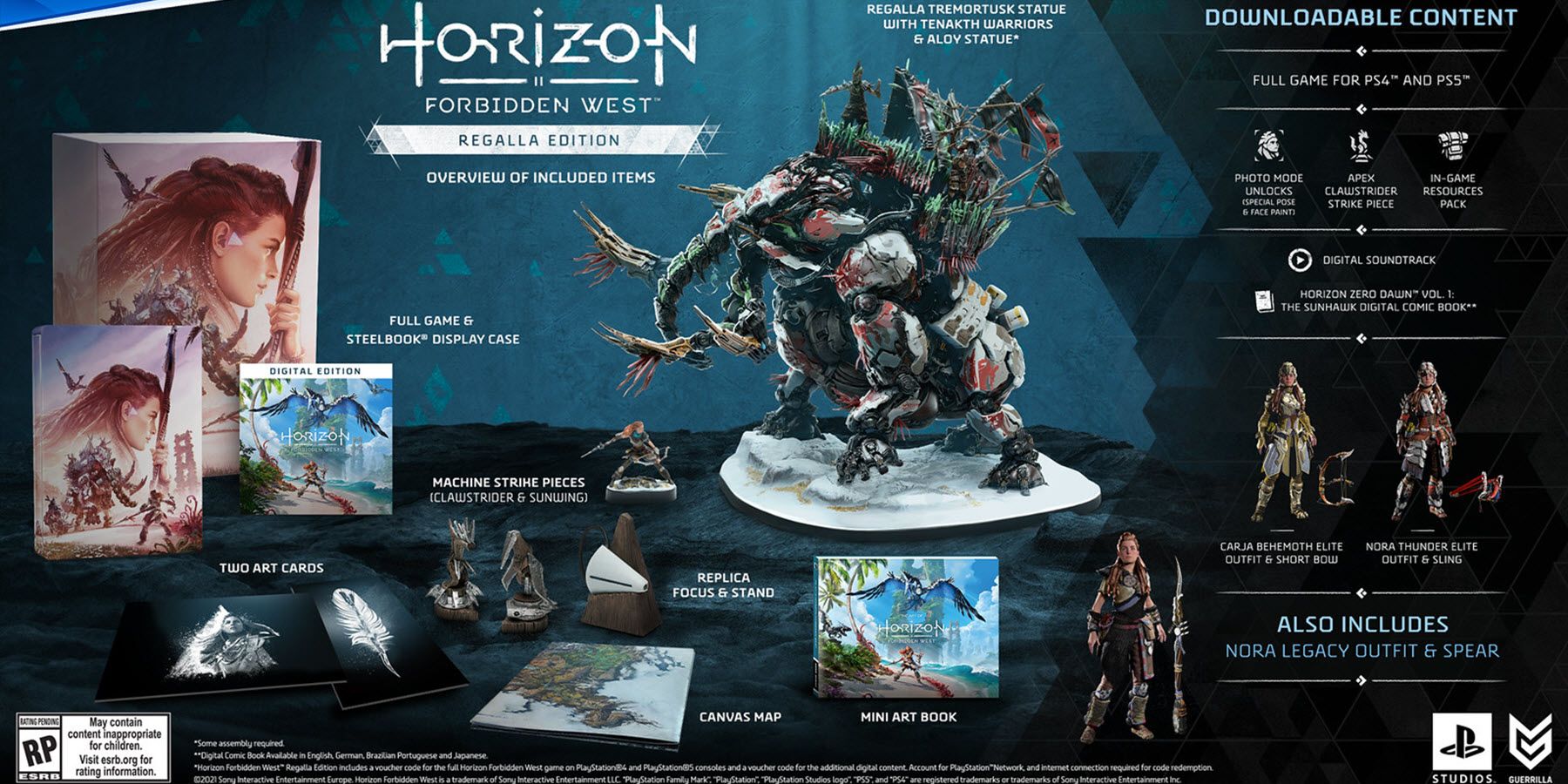 When Sony and Guerilla announced a lot of different options for preordering Horizon Forbidden West, there were a few things that stood out to fans. The first was that originally, PS4 owners who purchased Horizon Forbidden West would not have the option for a free upgrade to the PS5 edition – or even the option for a $10 upgrade. Sony listened to fans and now there is a free PS4 to PS5 upgrade path for Forbidden West, but the second big complaint had to do with the Collector's and Regalla Editions.
The Collector's and Regalla Editions of Horizon Forbidden Westare packed with collectibles and special in-game content. Both editions look solid and the Regalla Edition has already sold out at most major retailers, however the strange thing is that in spite of all the additional collectibles, neither edition includes a physical copy of the game.
Collectors usually like to have a physical copy of the game. Many fans are upset about the lack of a physical disc and decided against the collector's editions for that reason. To make things even stranger, both the Collector's and Regalla Editions of Horizon Forbidden West include a steelbook, but instead of a game desc only include a voucher for a digital copy.
Horizon Forbidden West Collector's Editions Should Have Options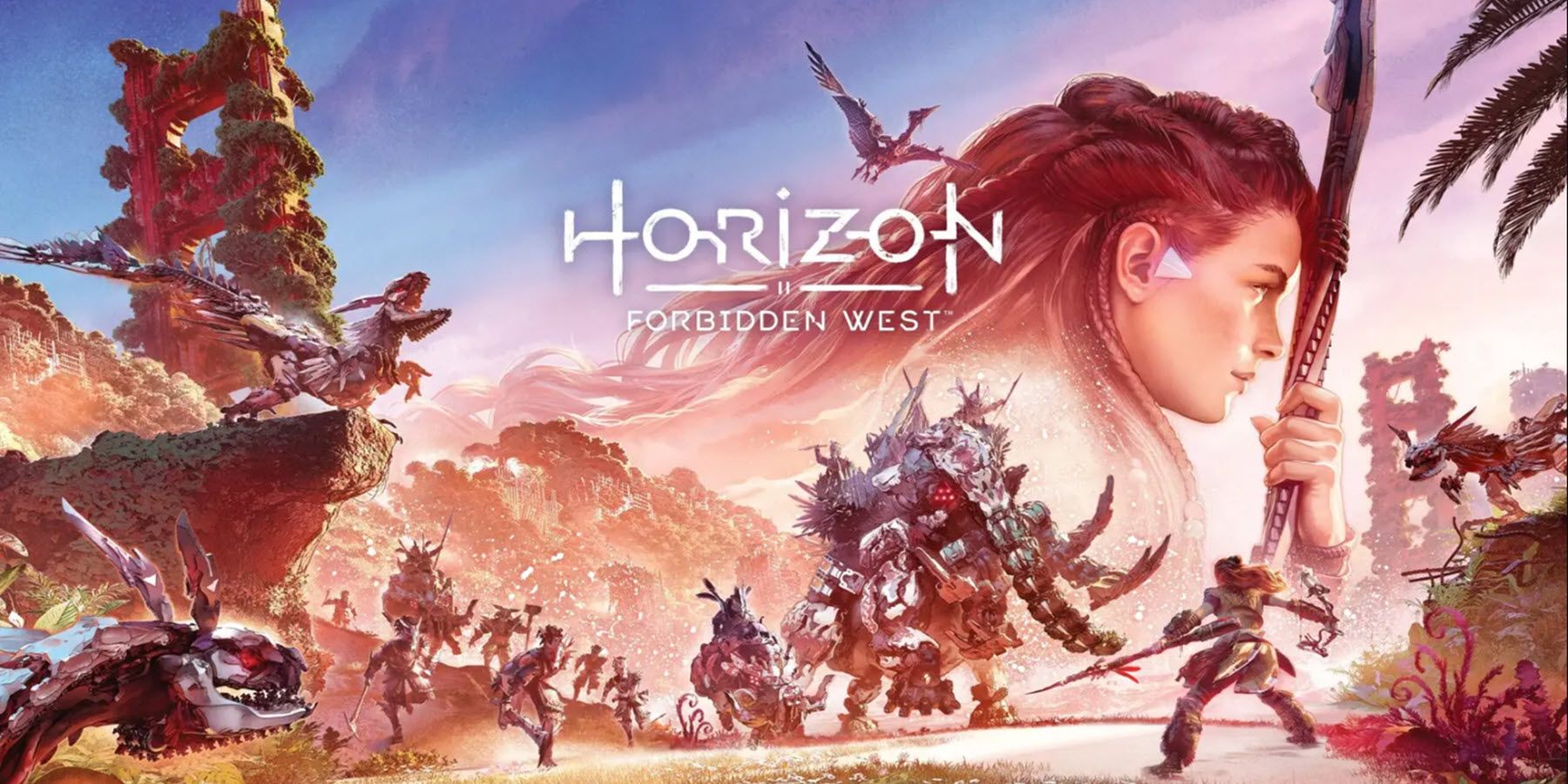 The Collector's Edition for Horizon Forbidden West is $200 USD, while the Regalla Edition is $260 USD. For that kind of money, it seems like Sony could have included a disc, or at least made it an option. It makes sense why there shouldn't be an exclusively physical collector's edition, however. Many PS5 owners opted for the PS5 Digital and don't have the option for a disc drive. At least the digital copy will work for everyone regardless of which console they own.
It's still a huge letdown for those who prefer to collect physical copies of games, though, and there are a lot of reasons why someone might want a physical copy instead. They can be resold, and if an account is somehow lost, fans with physical copies won't have to rebuy their games. That's a rare scenario, but it is one that physical game fans take into account.
Fans who prefer digital editions like them because they don't take up as much space. But since the steelbook is included, the space that would have been saved is still occupied with an empty case. No matter which kind of game a player prefers, it doesn't make a ton of sense. The backlash wouldn't have occurred if fans had an option for either a digital or physical copy in their collector's edition, but for $200 or more, fans shouldn't have to compromise on their copy of the game, which is the most important component of any collector's edition at the end of the day.
RELATED: Horizon Forbidden West Contributes to a Strong Start in 2022 Releases
Sony is Silent About Collector's Edition Complaints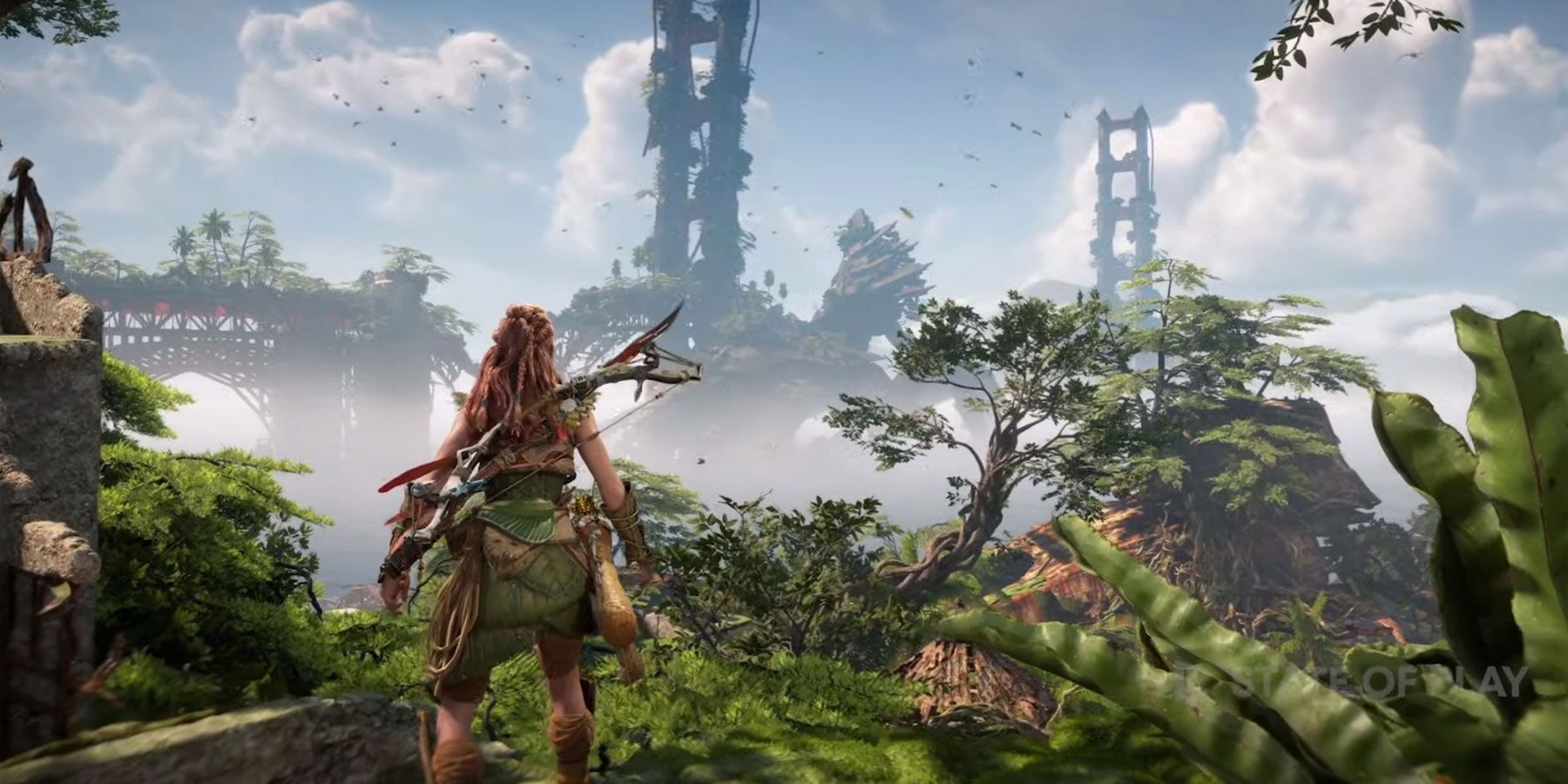 While Sony has announced that it will be allowing a free PS4 to PS5 upgrade path in response to outrage from fans, it has remained silent on the complaints about theHorizon Forbidden West special edition options. The game is not finished and hasn't been printed yet, so it shouldn't be too late to add an option for a physical disc and appease collectors.
Digital games have become increasingly popular and are a great option. They're convenient, don't take up any space on a shelf, and can be played at midnight on release rather than having to wait until a shipment arrives or a store opens. But including only a digital code instead of a physical game in a collector's edition is far from traditional, and not every fan has migrated to digital-only.
If complaints continue to persist, it's possible Sony will change the Collector's and Regalla Editions to have an option. It's important to keep the digital edition available for PS5 Digital owners, but again, fans paying upwards of $200 for a game should be able to have the version that works best for them.
Digital Only Collector's Editions Might Be a New PlayStation Trend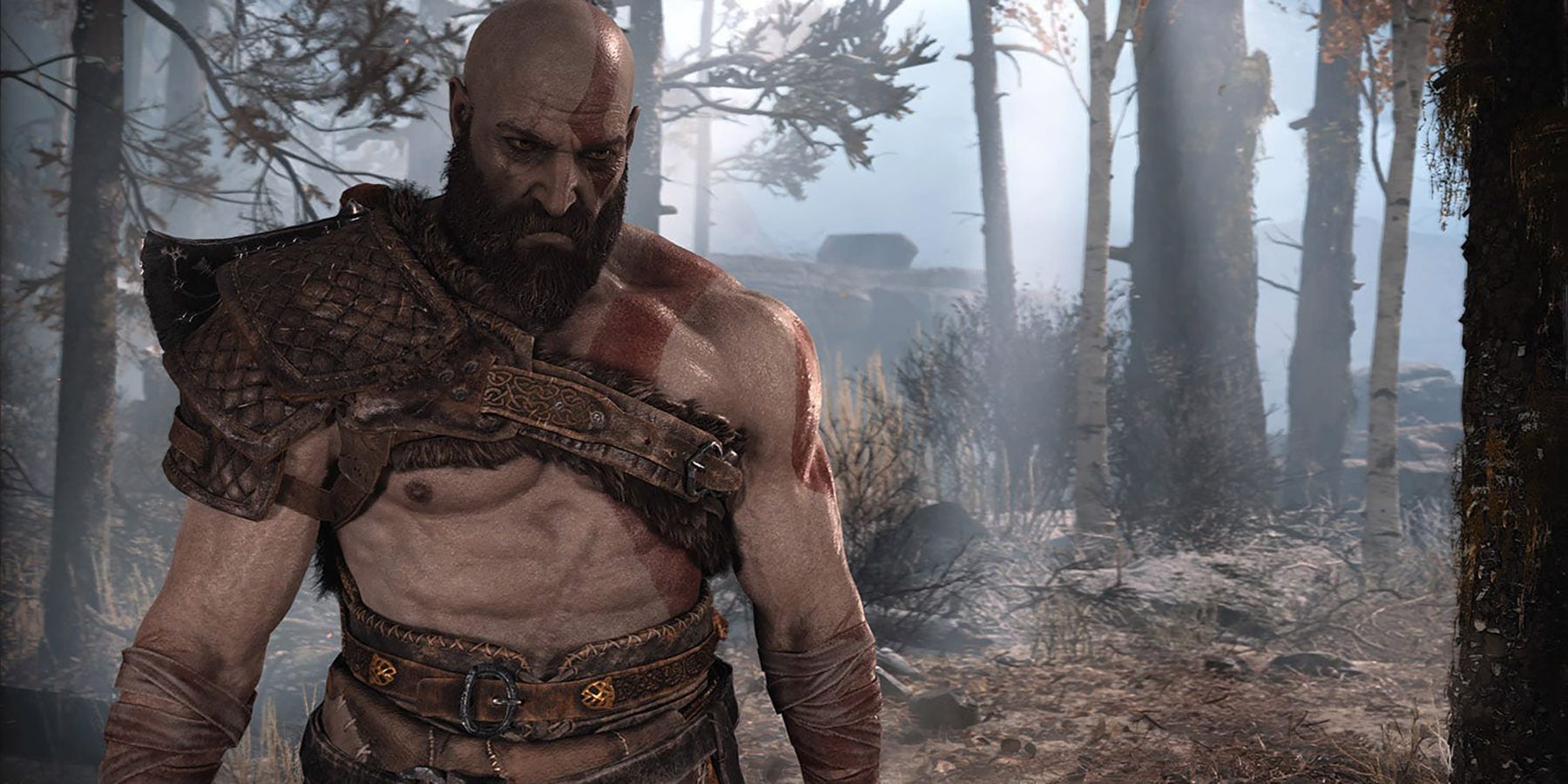 If Sony sticks to the digital-only collector's editions, this might be a sign for upcoming titles. Horizon Forbidden West is one of the most highly anticipated games for PlayStation, and if Sony isn't pulling out all the stops for Horizon it doesn't seem like it will in the future either. Horizon Forbidden West is the first major PS4 and PS5 exclusive that has gotten special editions, so it could be setting a precedent.
Upcoming blockbuster exclusives like God of War: Ragnarok, Gran Turismo 7, and Final Fantasy 7 Remake Part 2 are sure to have similar collector's editions, but they might also only have digital copies of the game. Hopefully, Sony will realize that not everyone is ready to make the full transition into digital gaming, especially those who value collector's editions. It would be much better for everyone if Sony is open to letting players have more control over how they want to play.
Horizon Forbidden West is available for preorder on PS4 and PS5 with a release date of February 18, 2022.
MORE: Every Horizon Forbidden West Trailer Released So Far