Battlefield Mobile has suddenly appeared on the Google Play Store, a month after it was announced to be having Android-only playtests.
As reported by Eurogamer, Battlefield Mobile appeared on the Google Play Store earlier this week and included a first look at the game with some brand new screenshots. It also described some of the game's modes and features.
Related: Battlefield 2042 Partners With Western Digital For SSD Bundle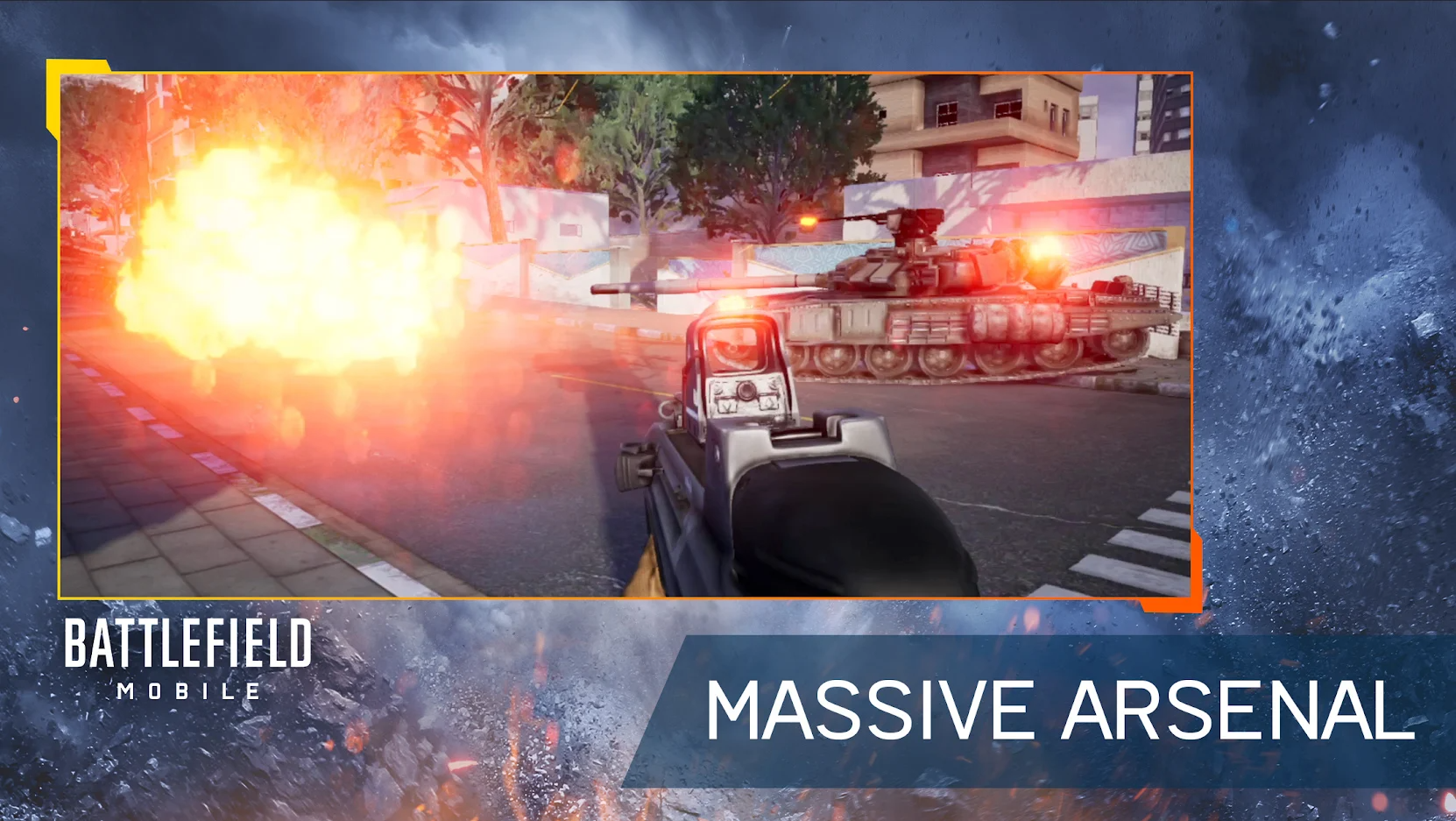 The description states that "you and your crew will press the assault on maps and modes both new and familiar to veteran players", indicating that old and new maps will be coming to the game. Some have speculated that Battlefield 3's Grand Bazaar will be one of the maps making an appearance at launch.
The description continues, "Build a loadout of authentic weapons and game-changing gadgets. Fight for control of powerful vehicles like tanks and ATVs. Destroy the field of battle with large-scale environmental destruction. Combat abilities are always growing and at scale, granting you the capacity for mass warfare. Across all game modes, you'll experience the same wild situations and explosive spectacles Battlefield is famous for."
Some other details revealed through the Google Play Store listing include the return of four classes, Medic, Assault, Support, and Recon, and the inclusion of "War Heroes", which seems similar to how Battlefield 1 and Battlefield 5 (great naming convention there, EA) used War Stories to describe its campaign missions. Battlefield Mobile will also apparently let players, "stand out on the battlefield with the best customization to date", which makes sense considering it's going to be a free-to-play title and likely stuffed with optional microtransactions.
What's interesting about Battlefield Mobile suddenly making an appearance on the Google Play Store is that EA previously announced that the title was likely going to release in 2022. This could mean that playtests will be stretching over to more than just Android mobiles, or it could indicate that the game will launch as a beta product before going into a full release next year.
Next: The Battlefield Series Needs To Forget The Near Future And Get Back To The Actual Future