In Genshin Impact's new Inazuma Islands, players will find new puzzles and quests for the Traveler to complete. MiHoYo has added quite a bit for update 2.1, including two new bosses with new materials to be collected. One of these new bosses is the Thunder Manifestation.
The Thunder Manifestation in Genshin Impact
The Thunder Manifestation is an Electro version of the Oceanid boss. This elemental is made entirely of electric energy, making it completely invulnerable to Electro attacks. While defeating the Thunder Manifestation in Genshin Impact is quite tricky, just unlocking the ability to fight the boss can be just as tricky. There are several prerequisites for even getting into the boss room. But since players will need the ascension materials that it drops for leveling both Kujou Sara and Baal, they'll need to battle this enemy a lot.
RELATED: Genshin Impact: The Moon-Bathed Deep Complete Quest Guide
Unlocking the Thunder Manifestation Battle
The Thunder Manifestation is located in one of the two new islands in Inazuma added during the 2.1 update. Its lair is located in the very center of the main landmass of Seirai Island, which is slightly to the southeast of the island containing Inazuma City. The Electro Oceanid can be found in Amakumo Peak.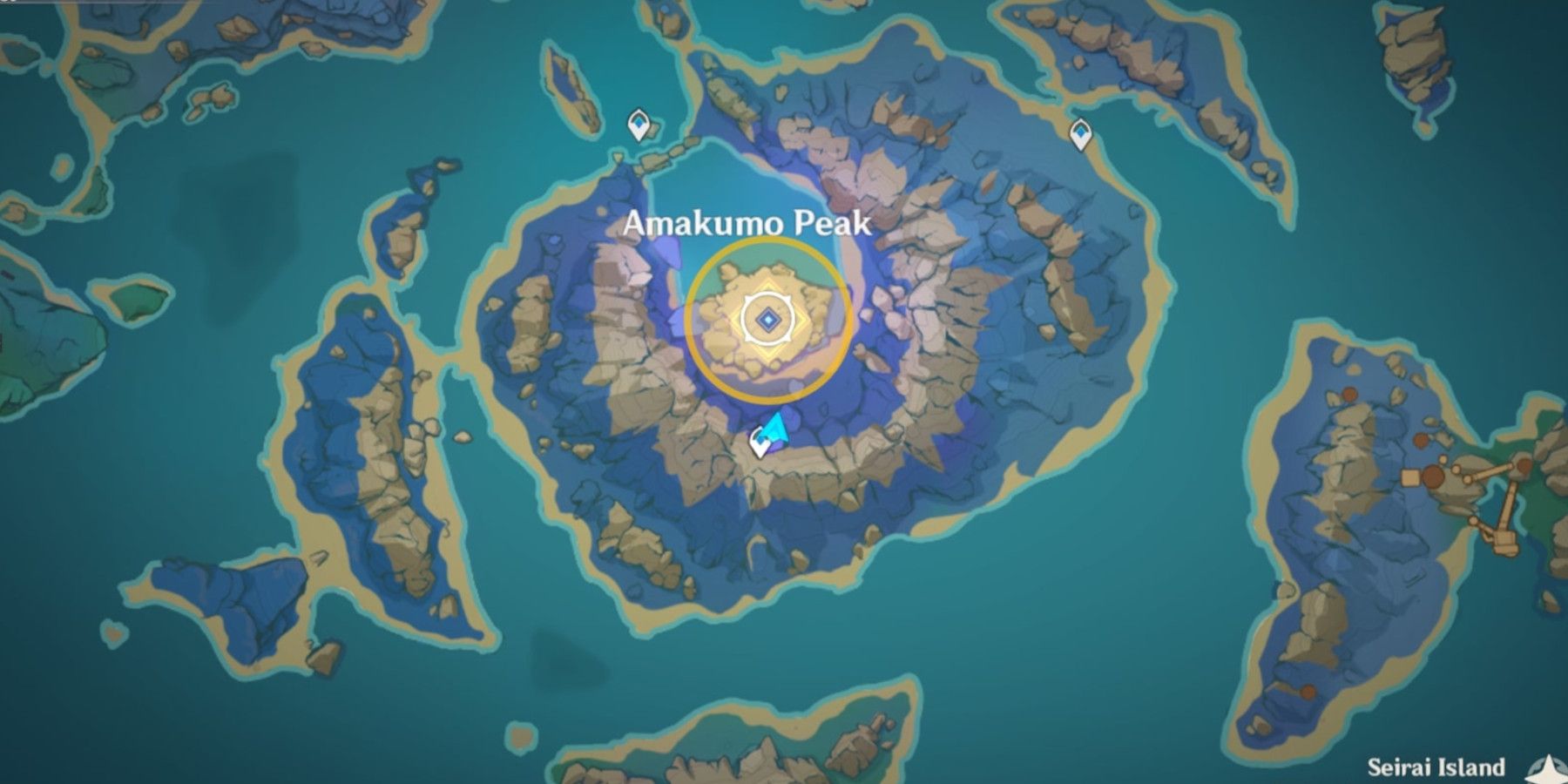 Unlike the Hydro Hypostatsis and many other bosses, players will need to complete a quest chain before gaining access to the Thunder Manifestation. A barrier of lightning around the Peak called a Balethunder Effect will keep players out until they break the seal. This Electro boss is locked behind this giant lightning storm. Players must complete all parts of the Seirai Stormchasers world quest chain and get the Inazuma: The Islands of Thunder and Eternity – Series II Achievement called Seirai Stormchasers.
Seirai Stormchasers: Part I
Seirai Stormchasers: Part II
Seirai Stormchasers: Part III
Seirai Stormchasers: Part IV
How to Start the Seirai Stormchasers World Quests
The first of these world quests will be located near the Waverider Waypoint north of the Amakumo Peak in Inazuma. A lady named Eiko will be on the island just east of Koseki Village before players get to the Fort. Speaking to her will begin the quest chain, and completing it will unlock the peak and remove the Balethunder effect that keeps players from accessing the Thunder Manifestation.
Since the quest chain is a little long and very involved, the best way to learn how to get through it is to watch this excellent walkthrough from YouTube, located below.
Genshin Impact is available for mobile, PC, PS4, and PS5.
MORE: Kena: Bridge of Spirits Would Be a Perfect Crossover for Genshin Impact
Source: Wiki