It looks like a new game in the Jurassic Park/World franchise may be in the works. According to PCGamesN, NBC Universal recently filed a trademark for the title "Jurassic World: Primal Ops". While no further details have been provided yet, the patent is filed under Computer & Software Products which points to it being a game of some kind.
The patent, found through the copyright search engine website Trademarkia, was filed on August 26 by NBC Universal/Universal City Studios LLC. While the description for the patent does mention the term "mobile" a lot, that does seem to be just a general classification for digital gaming releases. Physical discs are also referenced, which is good news for those hoping for another console-based trek into the world of Jurassic Park.
Related: Jurassic World Evolution 2 Will Improve Dinosaur Behaviour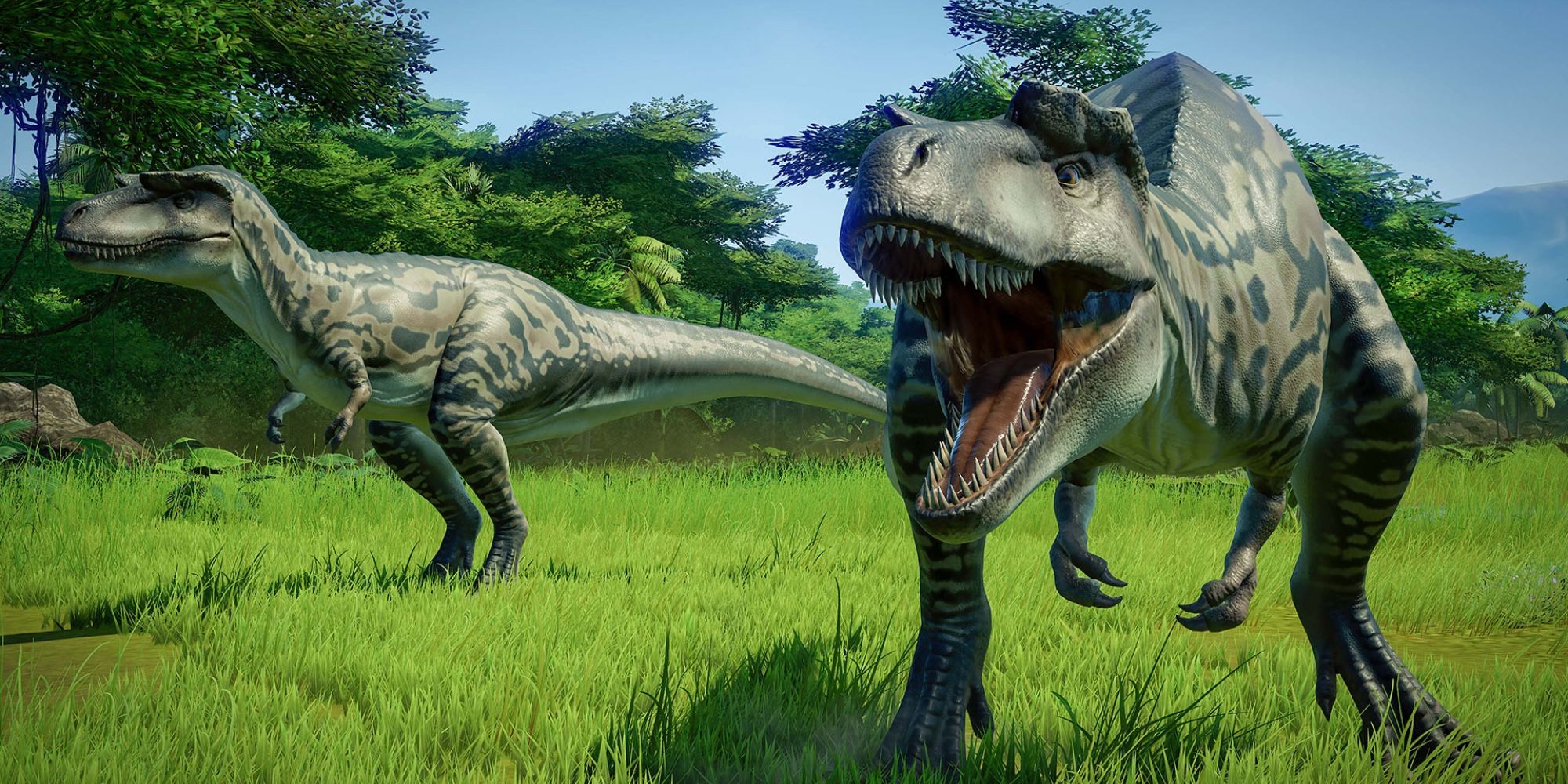 With the trademark for the game being filed just a week ago, it will likely be a while before any official announcements. However, that won't stop fans from speculating what this new game could look like. With a name like "Primal Ops," it sounds like you may get some form of military or tactical gameplay. Perhaps even a first-person shooter of some kind, which would be a nice change of pace for the franchise.
Regardless of what comes of the trademark, Jurassic Park fans won't have to wait long for a new game. At Summer Games Fest, Frontier Developments revealed that a sequel to Jurassic World Evolution would arrive later this year. Jurassic World Evolution 2 will expand on the aspects that fans loved from the first business management game while adding new dinosaurs, helicopter rides, and the ability to track down prehistoric beasts in their natural habitats. Plus, a sequel to Jurassic World Aftermath is expected to hit VR sometime soon. There seems to be plenty of upcoming dinosaur games to keep even Dr. Alan Grant satisfied.
Next: Dear Pokémon Go, Hoopa Is Awful, Actually