Genshin Impact has added tons of characters for you to choose from. This includes Aloy, a character from Horizon Zero Dawn that was given out for free. Aloy, like most characters, still needs to be leveled up using ascension materials, materials found in Inazuma, and mora.
Related: Genshin Impact: Aloy Build Guide
This is especially important right now as Aloy doesn't have an active constellation. To help you streamline the process of leveling up Aloy, the guide below is here to provide you will all the information you need to know about making her more powerful. This even includes the locations of the materials you will need to collect in order to max her out.
Aloy's Ascension Materials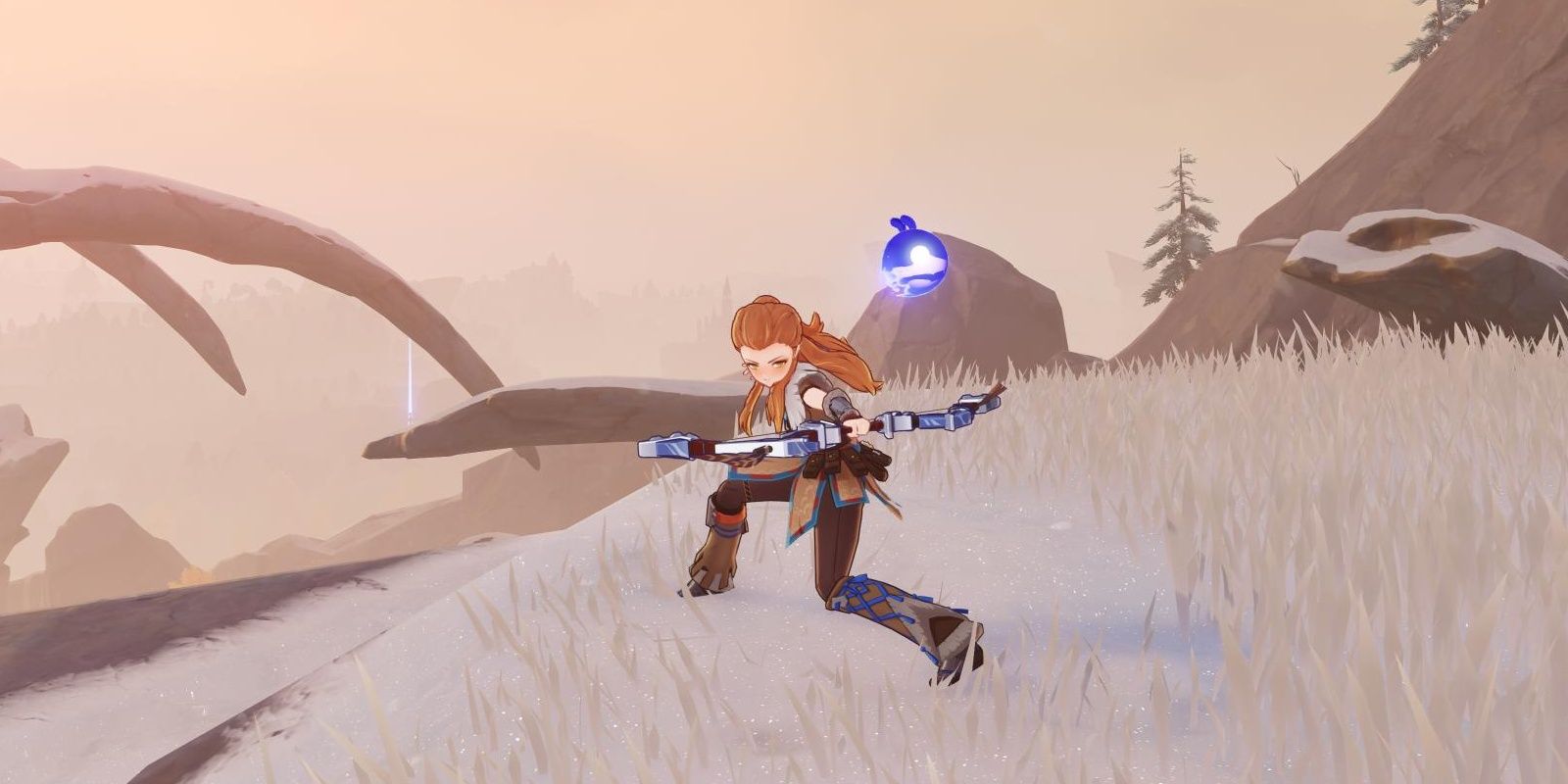 In order to ascend Aloy to level 90, you will need to gather quite a few experience books and save up a pretty hefty sum of mora. To ascend Aloy, you need:
| | |
| --- | --- |
| Wanderer's Advice | 12 |
| Adventurer's Experience | 15 |
| Hero's Wit | 414 |
| Mora Cost | 1,673,400 |
Remember that you can easily farm books and mora by using Ley Line Outcrops, keep in mind that you will need to use resin in order to claim rewards from the Outcrops.
Related: Genshin Impact: Raiden Shogun Build Guide
Aloy's Ascension Cost and Item Locations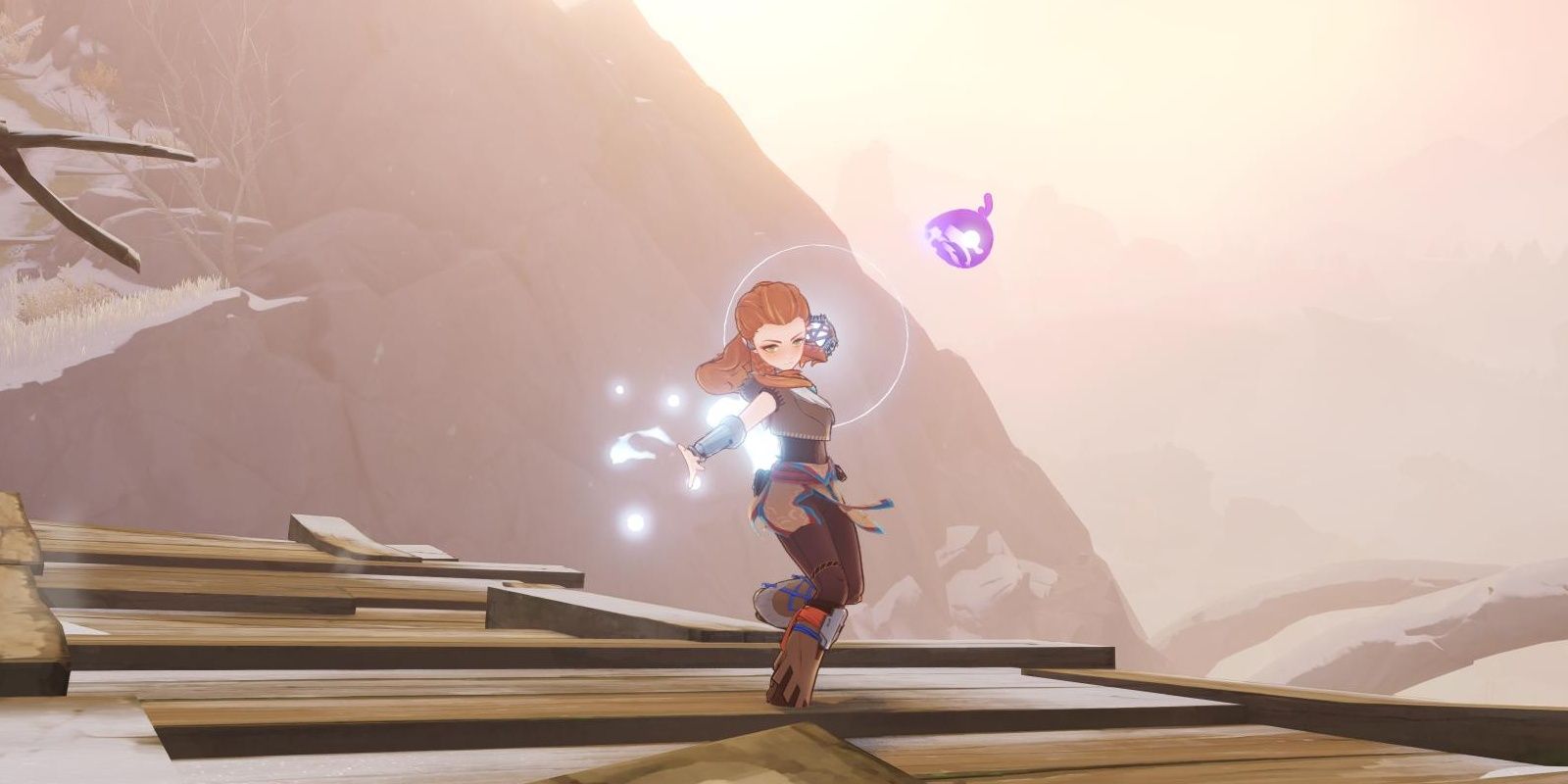 In order to get Aloy's needed gem type, you will need to make your way back to Dragonspine and take on the Cryo Hypostasis. The boss will drop both Shivada Jade and Crystalline Blooms. Remember that the fight can be difficult due to the sheer cold build-up, so you need to watch your cold meter and eat goulash before it starts.
| Gem Type | Amount |
| --- | --- |
| Shivada Jade Sliver | 1 |
| Shivada Jade Fragment | 9 |
| Shivada Jade Chunk | 9 |
| Shivada Jade Gemstone | 6 |
| Crystalline Bloom | 46 |
In addition to gems, you will need to gather materials from around Inazuma to level Aloy. Here's how much of each material you'll need:
| Item Name | Amount |
| --- | --- |
| Spectral Husk | 18 |
| Spectral Heart | 30 |
| Spectral Nucleus | 36 |
| Crystal Marrow | 168 |
Crystal Marrow can be found on the bones of Orobashi, located on Yashiori Island. Spectral drops can be obtained from fighting Spectors that can easily be found on Seirai Island.
Aloy's Talent Materials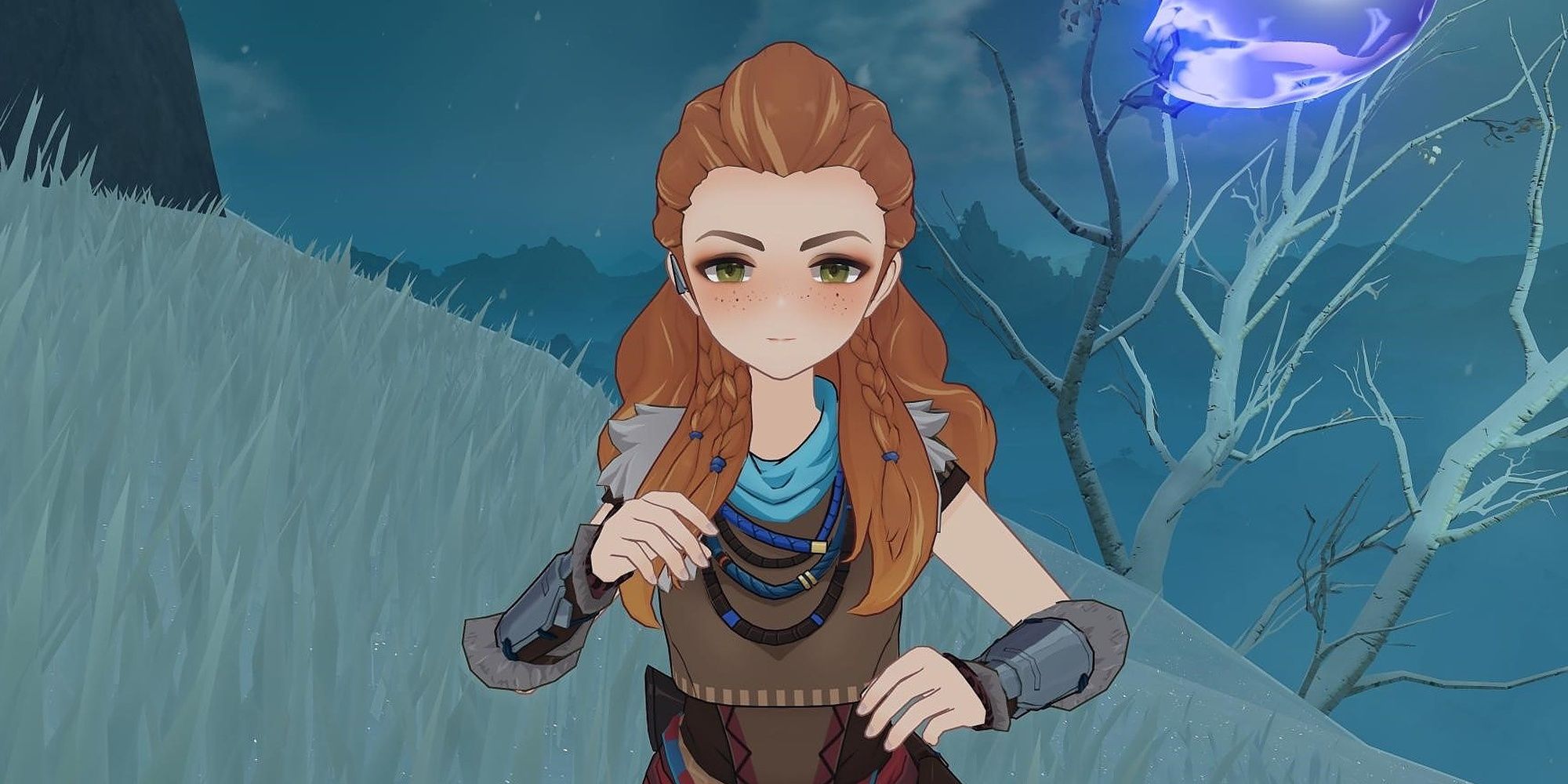 Finally, you will need to worry about leveling up Aloy's talents; these will be what helps you really make her attacks hit hard. Leveling talents takes quite a bit of grinding, as you will need hundreds of items to complete the process.
| Item Name | Amount |
| --- | --- |
| Spectral Husk | 18 |
| Spectral Heart | 66 |
| Spectral Nucleus | 93 |
| Teachings of Freedom | 9 |
| Guide to Freedom | 63 |
| Philosophies of Freedom | 114 |
| Molten Moment | 18 |
You can acquire the Freedom scrolls by visiting the Forsaken Rift Domain of Mastery on Monday, Thursday, and Sunday. The Molten Moment can be received from beating the weekly La Signora boss fight in Inazuma City. In addition, you can crown Aloy by using three Crowns of Insight; this item is extremely rare and will mostly be awarded through limited-time events.
Next: All Genshin Impact Quest And Boss Guides And Walkthroughs