Destiny 2's Season of the Lost is a few days into its second week, and some players may want to know how to reset their Valor rank, which is the sum of points gained from some Crucible activities. Because Destiny 2 also has Glory ranks, players willing to gain enough Valor points to reset their rank should play only activities that award them, meaning that they should skip Survival.
How to Get Valor Ranks
First of all, it should be noted that Valor ranks used to be called as such in the past, but they are now called Crucible ranks. There is no other substantial difference between the two, but another major change came this Season with the Streak not resetting after losing a match. Rather, a player's Streak is determined by how many times they play that specific activity, and it stacks up to 5. The higher the Streak, the more points players will get at the end of an activity.
RELATED: Destiny 2: Season 15 – What's the Power Cap?
Streaks can be broken, however. Players should know that going to the Tower or the HELM won't break their Streak but starting any other activity will. Also, leaving a Strike, Gambit match, or Crucible match decreases the Streak by one. It's also important to note that logging out of the game doesn't break the current Streak. Thus, building up a Streak and running that activity is the most efficient way to earn Crucible ranks, and this week also happens to feature Iron Banner and the usual Iron Banner bounties to grind for.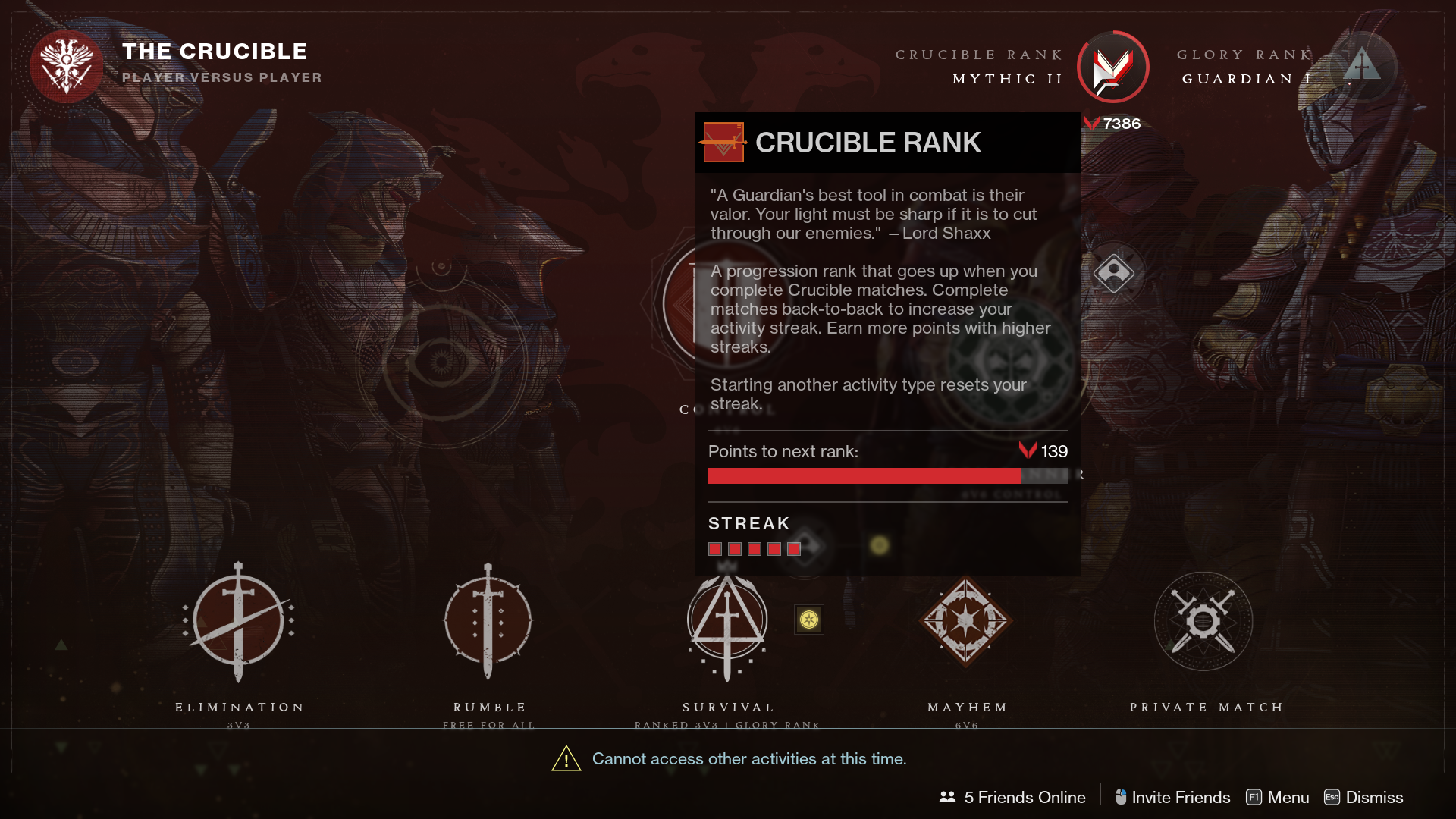 How to Reset Valor Rank
There are 16 ranks in total for players to get, with the first being the initial one, and the 17th being the one that enables players to reset their rank. To get to rank 17, players need a total of ten thousand Crucible points in total, but excess points are lost after the 10.000-point threshold. This will be visible in the game, as players who reach rank 17 will have their rank progress fully in red, meaning it's time to reset.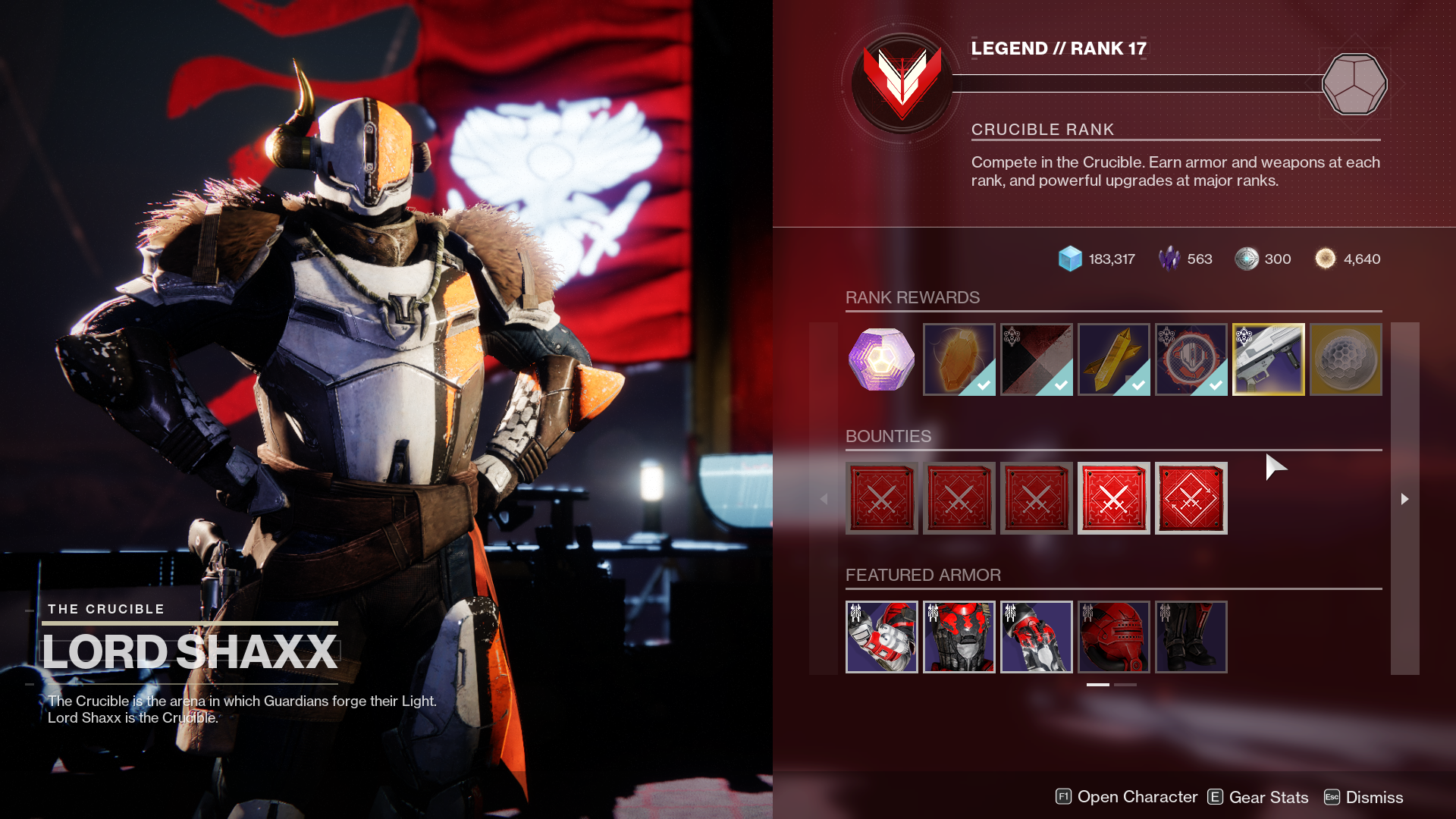 To reset the rank, players should head to the Tower and speak with Lord Shaxx. There will likely be a few packages and items for them to collect, ranging from upgrade materials to the ritual weapon, and upon resetting for the first time, players will also get an Ascendant Shard. Selecting the Ascendant Shard and claiming it will reset the players' Valor rank back to 1, and new rewards will become available after that.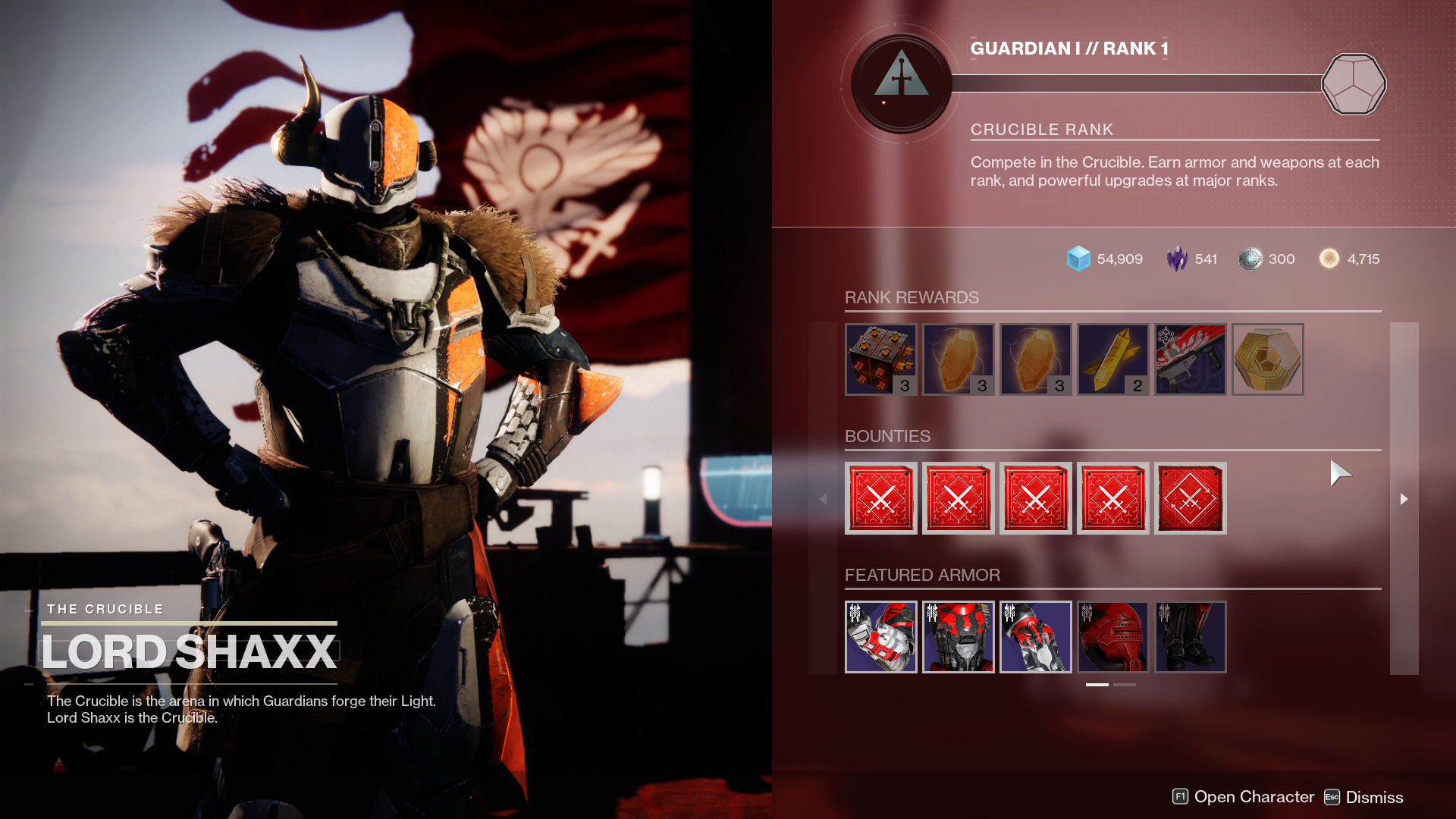 Destiny 2 is now available on PC, PS4, PS5, Stadia, Xbox One, and Xbox Series X/S.
MORE: Destiny 2: How to Find Trivial Mysteries and Enigmatic Mysteries in the Shattered Realm (Ley Line Secrets Challenge)