Ambition is a good trait for a game studio to have. Video game developers have to take risks to keep their games fresh, original, and appealing, and it takes ambition to take risks on the regular. Although Traveller's Tales has largely developed its name on the licensed LEGO game franchise for a long time, it's now proving that it's ambitious enough to take risks. LEGO Star Wars: The Skywalker Saga sets out to change just about everything about LEGO Star Wars tradition, from combat to exploration to the adaptation of Star Wars movies. If it pays off, LEGO Star Wars: The Skywalker Saga will likely be a foundational title in the franchise that inspires LEGO games for years to come.
Of course, ambition is only as valuable as execution. While it sounds like Traveller's Tales has some fantastic ideas on how to make LEGO Star Wars: The Skywalker Saga stand out from the rest of the franchise, it also has to actually deliver on those ideas. For instance, the sprawling Skywalker Saga overworld sounds like a delightfully immersive experience, but it also comes with risks. Rapidly traveling around the galaxy all the time could cause a major imposition on players in the form of loading times. Traveller's Tales needs to answer the question of loading times especially carefully in a time where the PS5 and Xbox Series X load everything in an instant, whereas older consoles will need time to process The Skywalker Saga's worlds.
RELATED: LEGO Star Wars: The Skywalker Saga's Chapter Organization is Curious
The Skywalker Saga's Loading Screen Debacle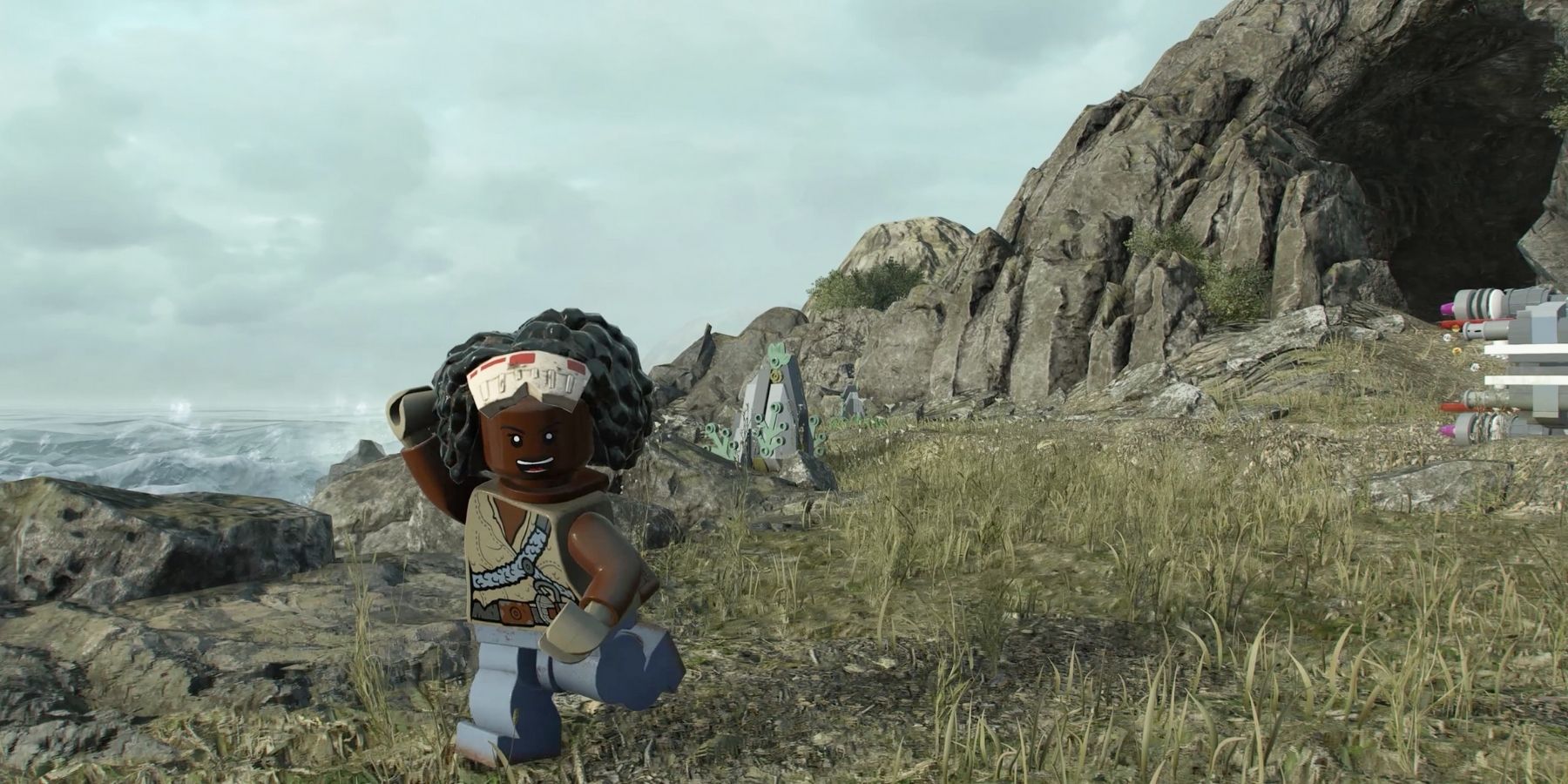 LEGO Star Wars: The Skywalker Saga's game design hopefully suggests that loading screens are short. The Skywalker Saga trailer revealed at Gamescom 2021 indicates that the most clearly. There's a shot in the trailer where the player opens up a map of the Star Wars galaxy. Once there, players can seemingly browse planets that they've already visited, then fast travel to the planet of their choice. In a sprawling overworld with around two dozen planets, a fast travel map is a major convenience for LEGO Star Wars fans.
Frequent fast travel does mean that players will probably have to sit through loading screens regularly. For fans playing the PS5 or Xbox Series X versions of the game, though, that shouldn't be a major problem. These next-gen consoles both made a huge point out of their incredible loading times, sometimes reducing pauses in the action to only a second or two of waiting, if that. It seems likely that loading screens will one day be a thing of the past, based on the PS5 and Xbox Series X's capabilities; at the very least, it's nice to know that fast travel users in The Skywalker Saga won't have much waiting to do on those consoles.
The Skywalker Saga isn't a next-gen console exclusive, however. On the contrary, it's coming to lots of other consoles: the PS4, the Xbox One, and the Switch. While these are all solid consoles, they definitely don't have the lightspeed loading power of their next-gen cousins. That could be a serious issue in The Skywalker Saga if fast travel is a frequent occurence. The last thing that LEGO Star Wars fans want is for their enjoyment of the overworld to be marred by sitting around and waiting for the next planet to load every time they want to go somewhere else. On the whole, The Skywalker Saga certainly doesn't want to establish a reputation for loading excellently on some platforms and playing sluggishly on others.
RELATED: LEGO Star Wars: The Skywalker Saga's Combat Improvements Aren't Just Player-Side
Traveller's Tales Needs a Good Solution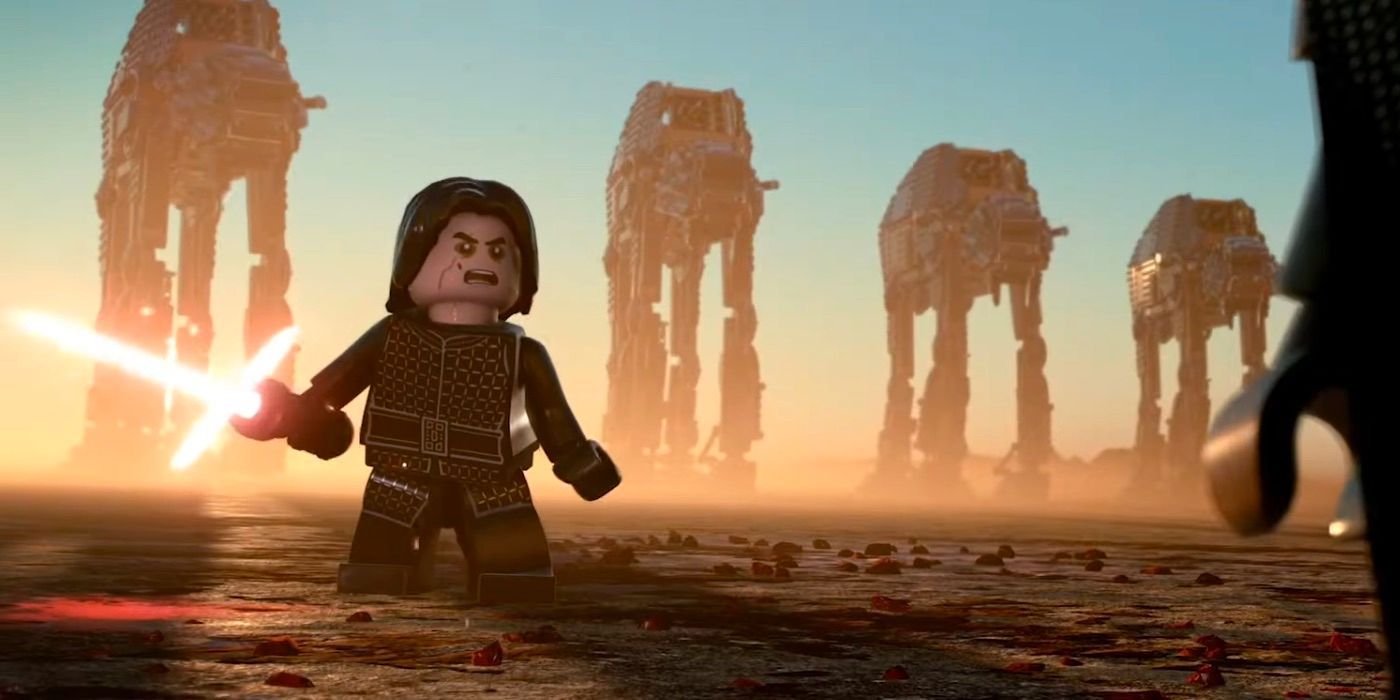 Hopefully Traveller's Tales is already aware of the loading time issue and has some plans to address it. It's a little hard to imagine how it can strike a balance that satisfies everyone, though. On the one hand, it could establish a sort of average loading time, artificially extending loading times on PS5 and Xbox Series X while trying to make the other versions of The Skywalker Saga as efficient as possible. That would be a fairly equitable solution, but it'd almost certainly result in some next-gen console owners complaining about how The Skywalker Saga doesn't capitalize on a crucial strength that the new Xbox and PlayStation share.
An alternative would be that the current-gen versions of The Skywalker Saga simply load things more regionally, while the PS5 and Xbox Series X versions load vast swaths of each planet and level at once. That comes with risks too, though. PS4, Xbox One, and Switch users playing The Skywalker Saga won't be happy if they constantly get interrupted with new loading screens, even if they're short ones. If The Skywalker Saga's loading isn't sufficiently optimised, additional loading screens could be a huge burden. The huge Skywalker Saga overworld is a great idea that allows fans to explore the Star Wars universe in fantastic depth, but it also highlights some of the risks that studios undertake when they develop games that span console generations.
More Skywalker Saga Information is Crucial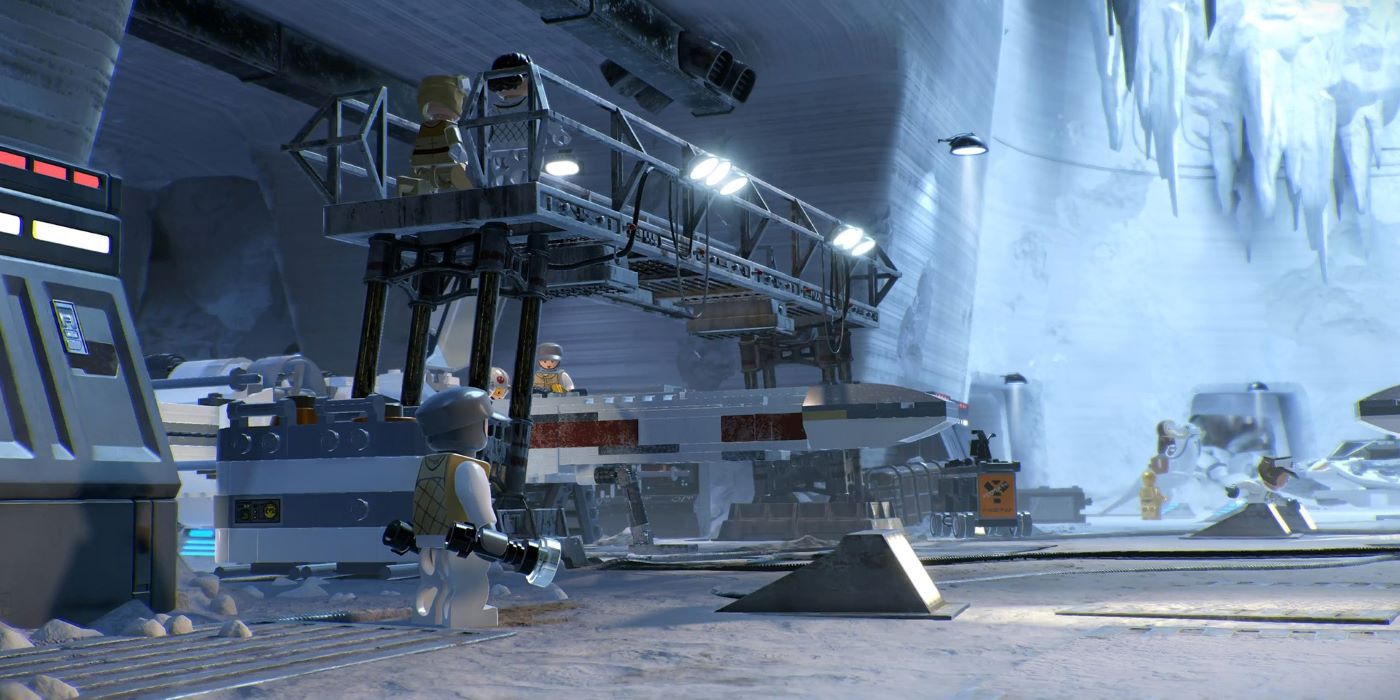 Part of the reason that Traveller's Tales' solution is so hard to predict is the simple fact that Traveller's Tales hasn't actually released an overwhelming amount of information about The Skywalker Saga. It keeps going back into the depths of development, getting delayed by several months at a time. LEGO Star Wars fans may know that The Skywalker Saga has a ton of planets and moons in its overworld, but they don't know just how much of those worlds they can explore. Loading times will be completely different based on whether The Skywalker Saga's planets are just small slices of each world or vast landscapes stuffed with secrets and collectibles.
With that in mind, one hopes Traveller's Tales will start discussing The Skywalker Saga's contents in more concrete terms soon. Fans went for a few months without any release window for the game, but now they know that Traveller's Tales is aiming for a spring 2022 release. Ideally, the new announcement suggests that The Skywalker Saga won't need any more delays, meaning Traveller's Tales can start revealing more specifics over the next few months. Maybe a new trailer at The Game Awards 2021 or an event in early 2022 will give fans a better sense of how big the game's overworld actually is. If that happens, then maybe the loading screen question will answer itself.
LEGO Star Wars: The Skywalker Saga is scheduled to release in spring 2022 for PC, PS4, PS5, Switch, Xbox One, and Xbox Series X/S.
MORE: LEGO Harry Potter Needs Its Own 'Skywalker Saga' Collection